The May 2017 issue of The Great Outdoors is in shops from today and we're pleased to announce that this month it's a bumper issue of 154-pages.
Here's just a small glimpse of what you can expect to find in the inside…
The 50-page Summer Gear Guide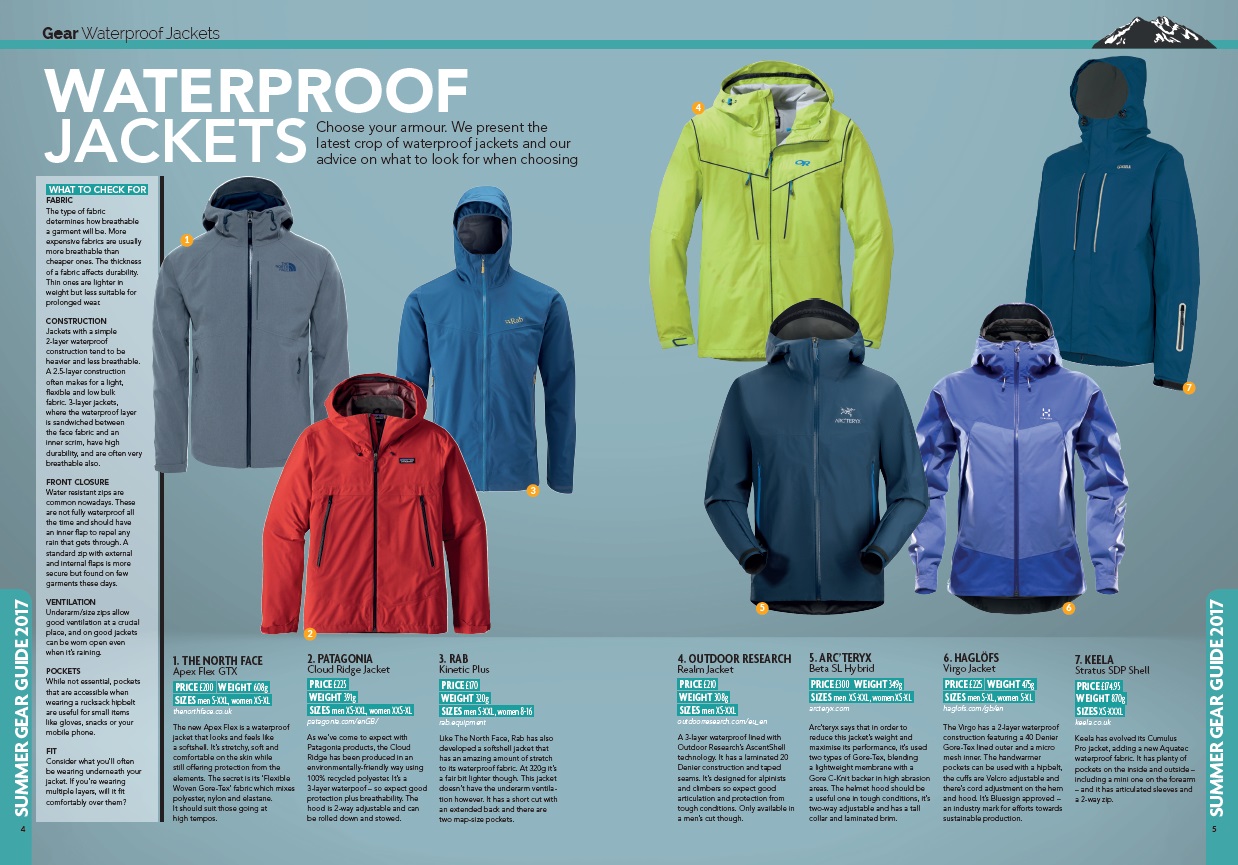 We introduce all of 2017's best gear releases, from trail shoes and walking boots to waterproof jackets and camping stoves. There's also a look at some North American brands you probably haven't heard of yet and Chris Townsend gives an indepth look at the future of waterproof technology – is it a sustainable one?
Bothying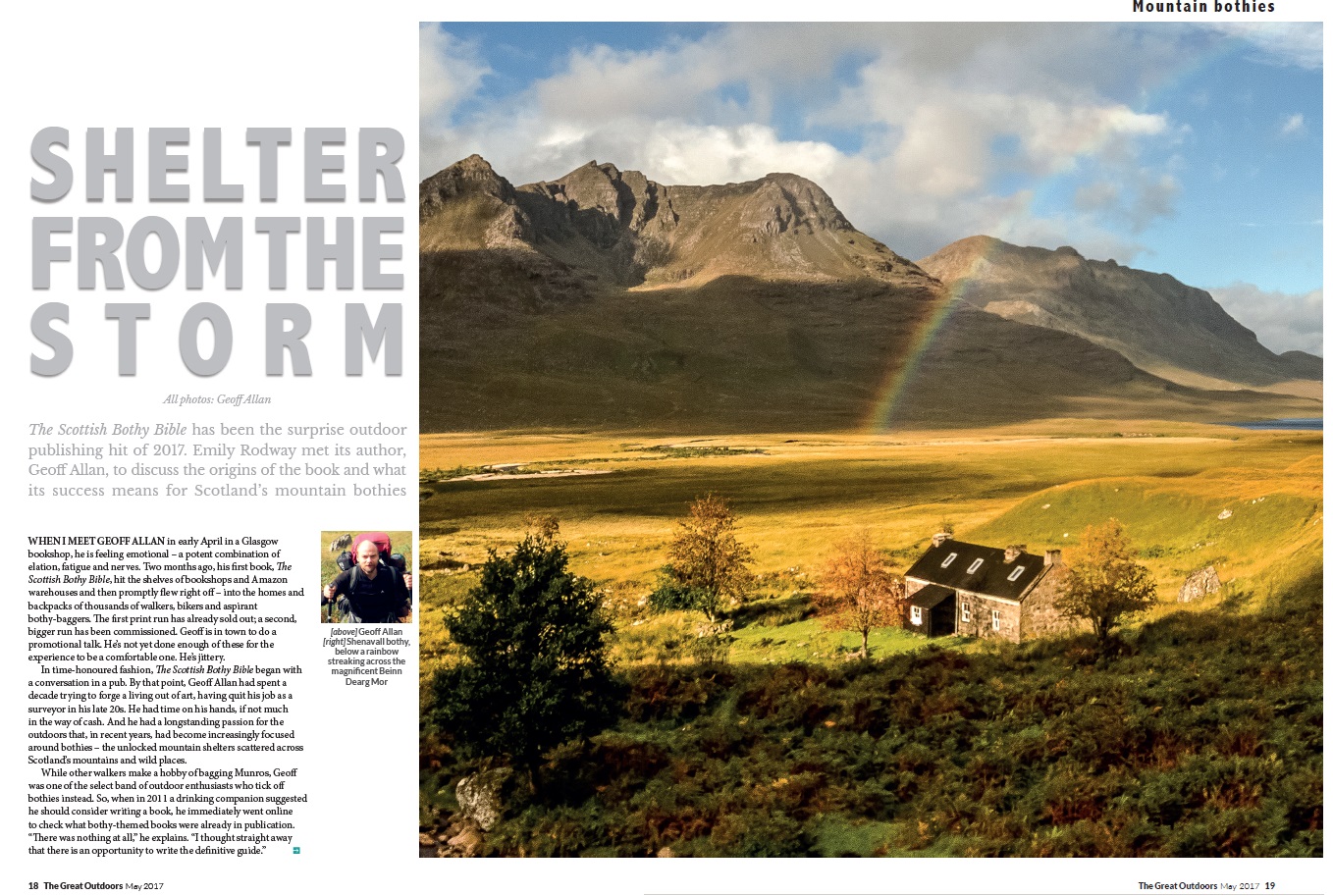 Emily Rodway interviews Geoff Allan, author of The Scottish Bothy Bible. He explains what the success of the book will mean for Scotland's mountain bothies.
Langdale Pikes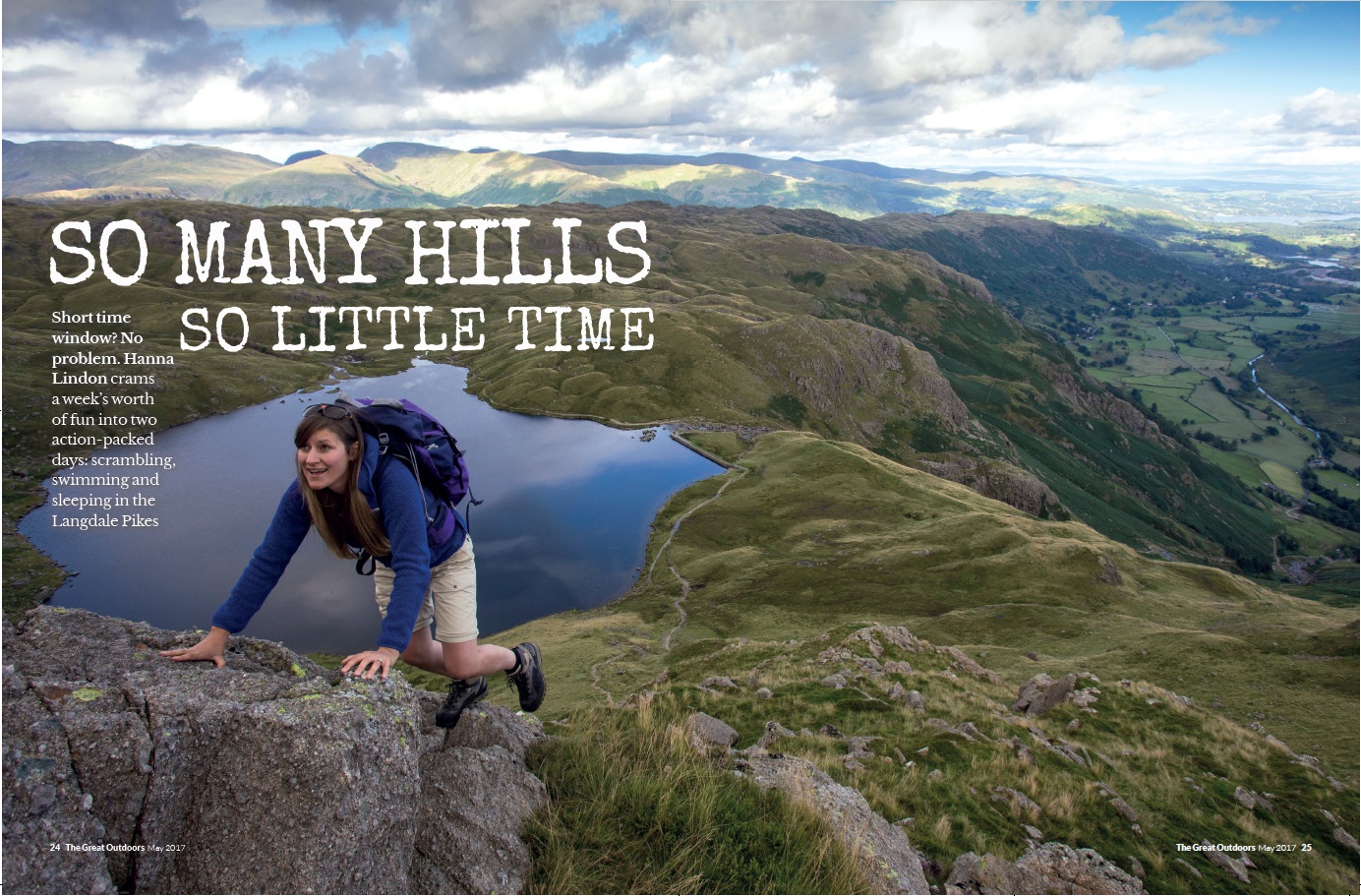 Squeezing maximum adventure into minimal time, Hanna Lindon goes camping, swimming and scrambling in the Peak District.
Cairngorms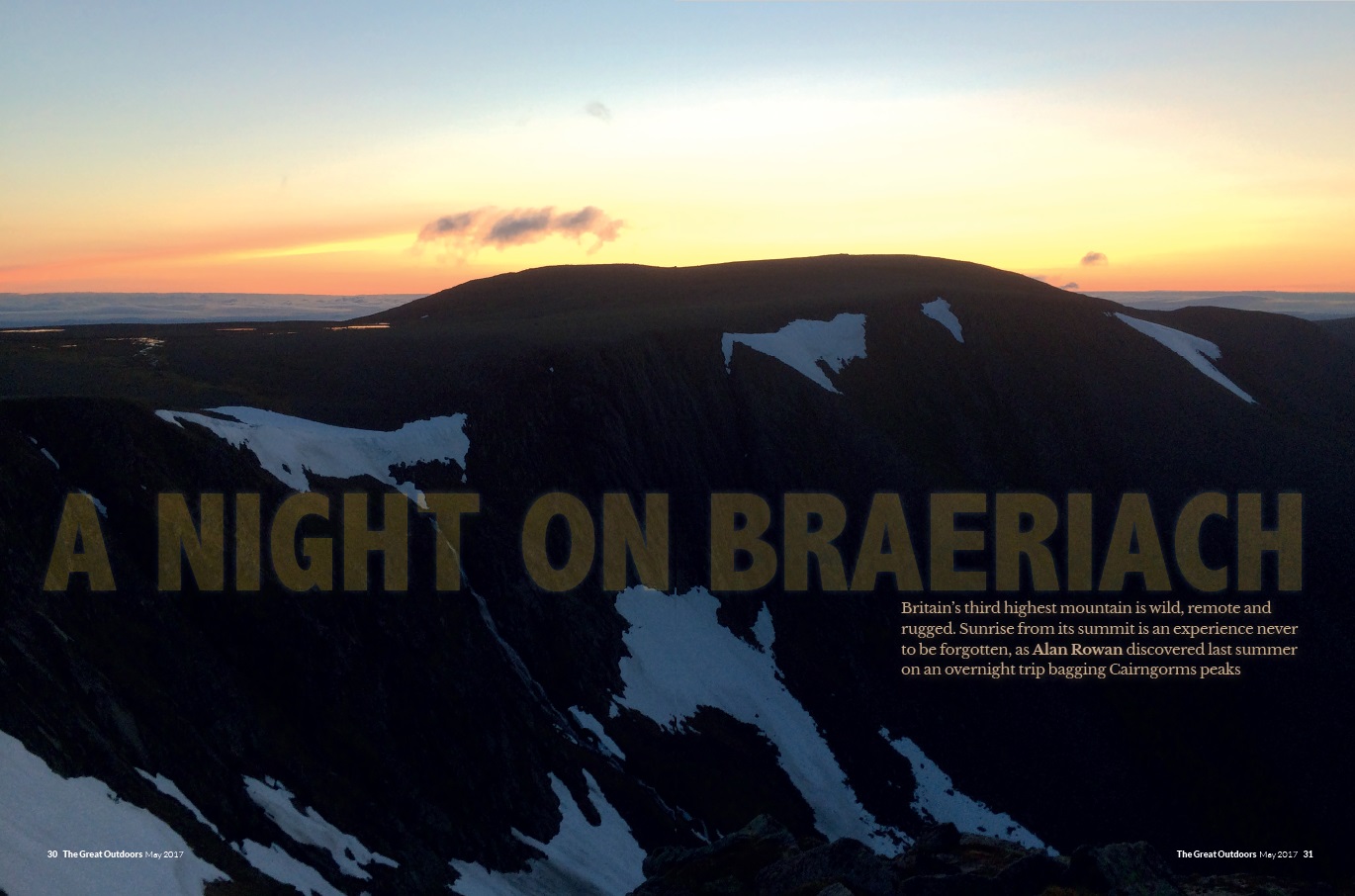 Avoid the crowds, celebrate the dawn, with a night walk on Braeriach, Sgor an Lochain Uaine and Cairn Toul.
Assynt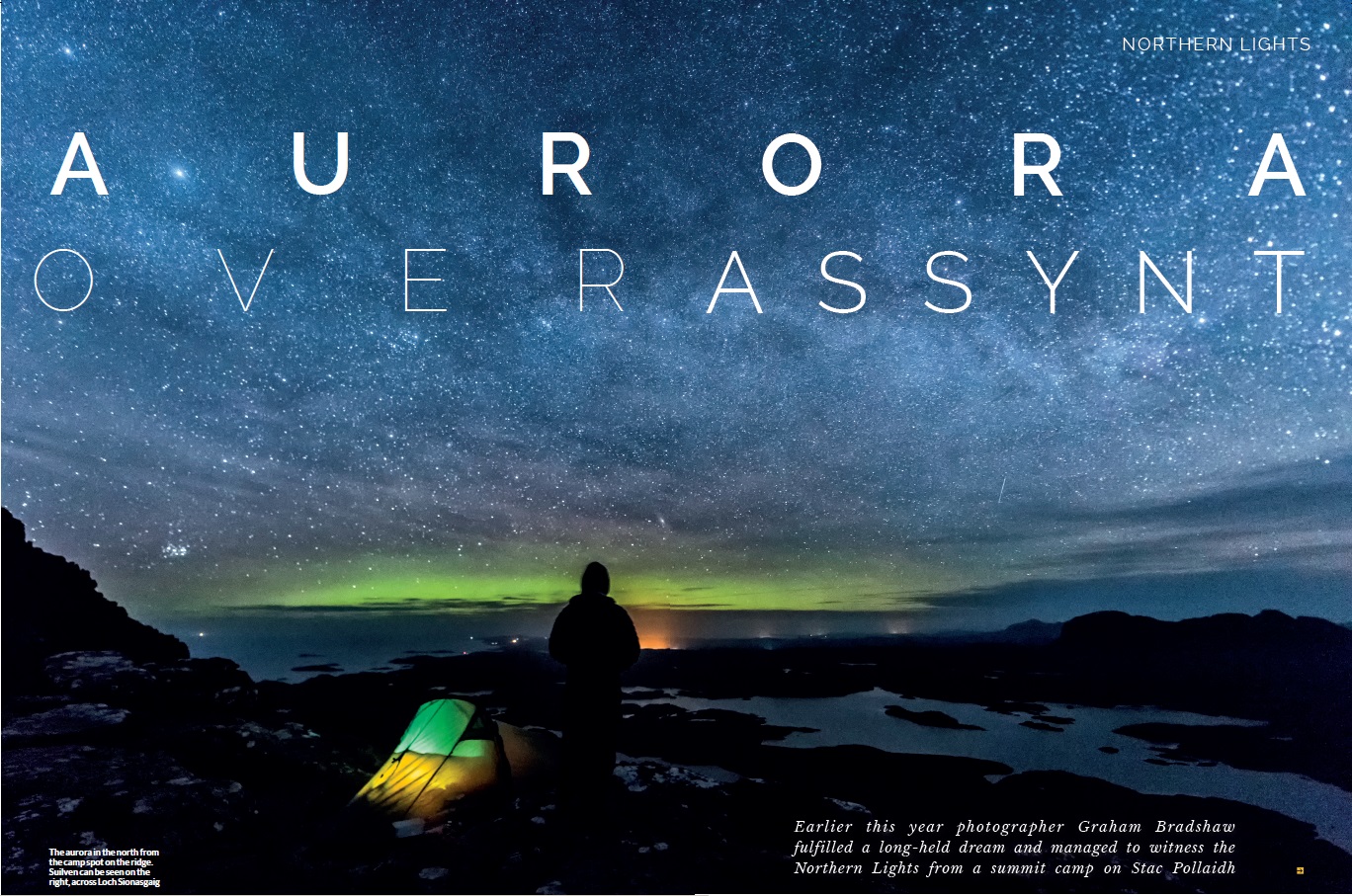 Extraordinary photographs of the Northern Lights over Stac Pollaidh.
Hill Walk & Shop Talk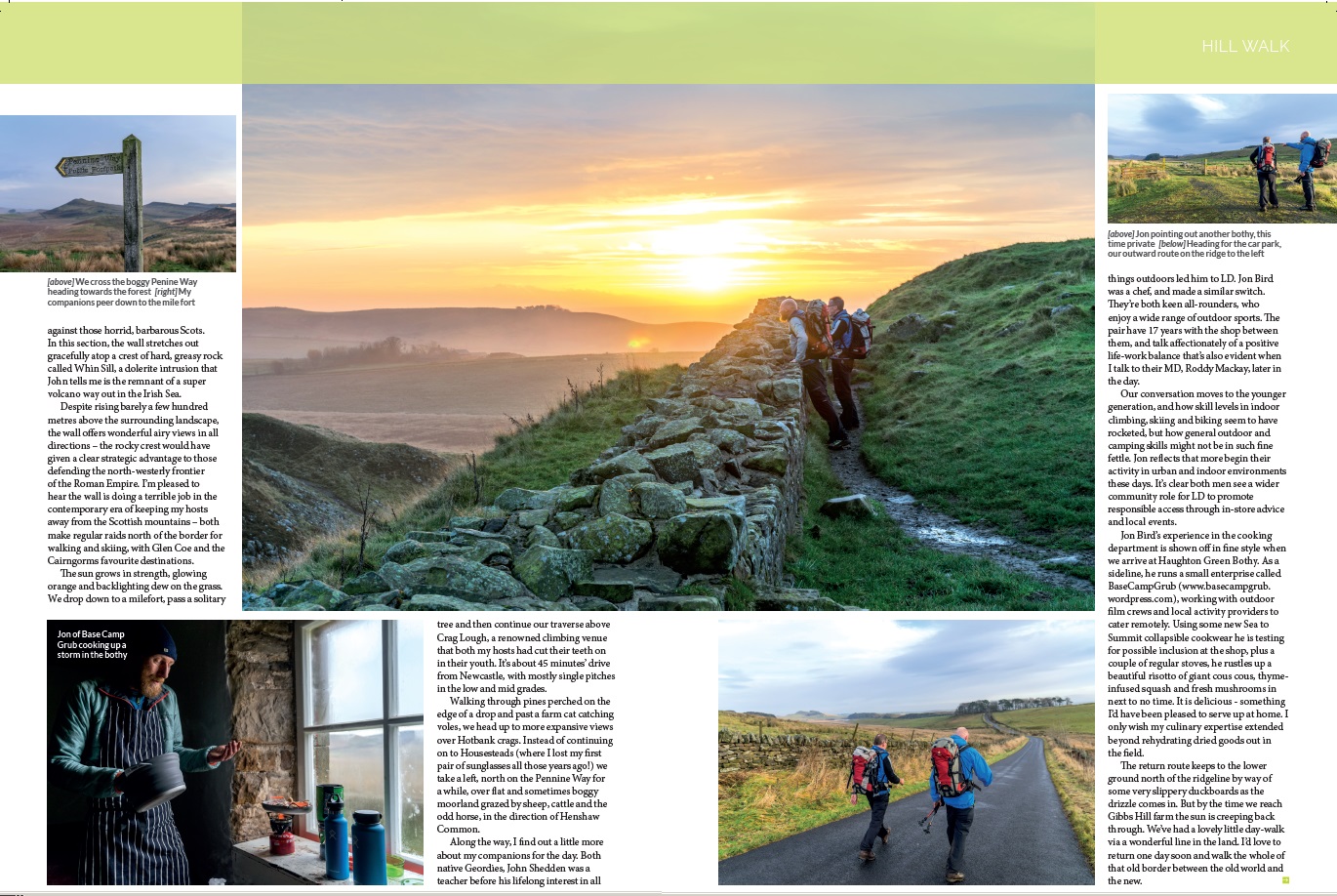 David Lintern visits independent Newcastle outdoor gear retailer LD Mountain Centre – the birthplace of Berghaus – and joins the team for a trip along Hadrian's Wall.
Walking routes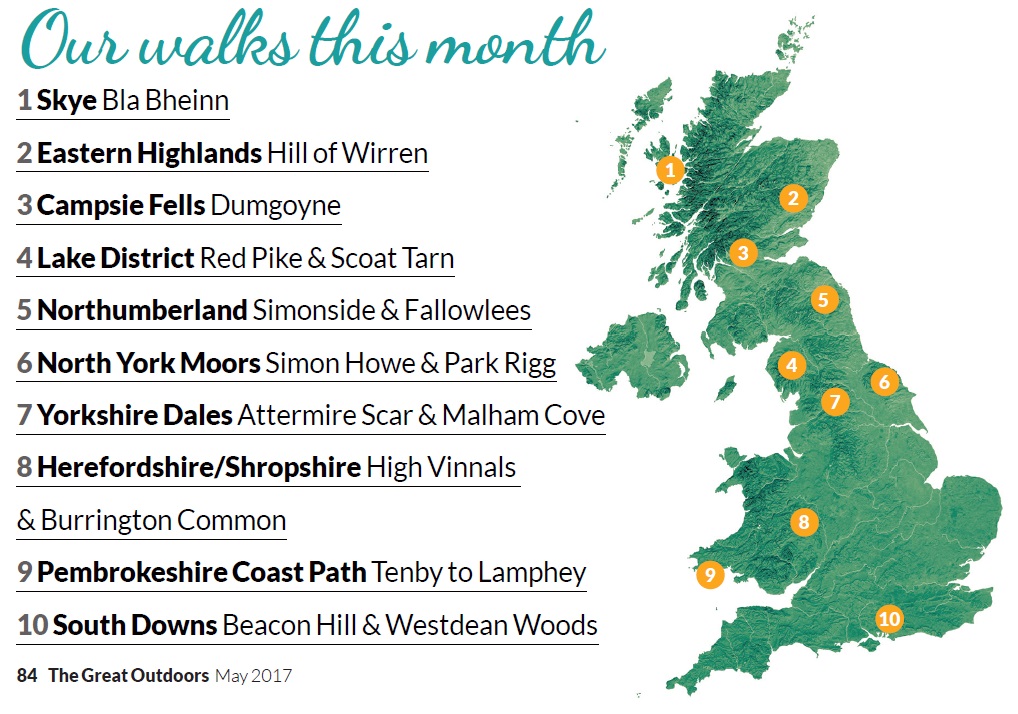 10 varied walks in Scotland, England and Wales, all fully mapped and detailed by our experienced route finders.

The May 2017 issue is available in shops, by subscription or single issue mail order (free delivery), plus you can download the digital version and start reading straight away (click here).