Will Renwick breaks down his epic backpack around the perimeter of Wales, picking out the sections and places you need to head to this year
---
It couldn't have been a simpler adventure. All I needed to do was walk out of my front door and just keep walking… for a few months. Many people end up flying off to the other side of the world to pursue their itch for exploration. I knew I didn't even need to leave Wales.
The Wales Coast Path opened in 2012, joining up with the Offa's Dyke Path on the border to create the possibility of walking around the whole perimeter of Wales – a chance to see it in the best possible way. As soon as I heard this news, that was it.
It was a long winter of waiting before I set off. Then on the 16th of April, spring finally looked like it had kick-started – and with it so did I. I packed my bag, walked out of the door and headed to the south Wales coast where I then turned east to the border. Sixty-three days later, I arrived back at the same beach from the west – a few pounds lighter and in a different pair of boots. The walk had no finish date (this was my gap year!) and no schedule. This meant that I could stop to wander around an interesting castle, swim off a nice beach, or enjoy a seaside pub that had tempted me in for some refreshment. I'd walk as far as I liked then pitch my tent where I could. Wild camping is prohibited on the Welsh coast, and I naughtily ignored this, but chose my spots carefully and respectfully. I got used to sitting on the cliff tops each evening, and in the mornings, brewing my tea in the fresh sea air. I didn't miss a soft bed in the slightest.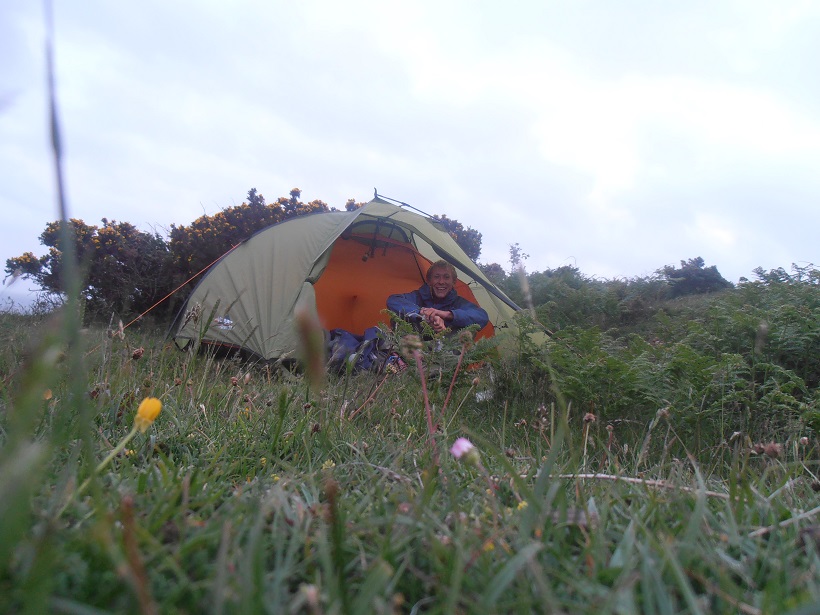 I was a bit nonchalant with my navigation, deciding against taking maps and instead relying on the brand new Wales Coast Path markers. By and large they rarely failed me. At times I might be deep in the meditative-like state that comes with long-distance walking and miss a marker, or other times one might be missing, but all I needed to do was keep walking with the sea on my right. My route took me first of all along the south Wales coast, past Cardiff and Newport to the Wye Valley, then up along Offa's Dyke through the border hills to the north Wales coast. There I walked around Anglesey and the Lleyn Peninsula and then down along the west coast to swing around the Pembrokeshire Coast National Park and then back eastwards towards home.
First of all I can count myself lucky that the whole journey was almost completely incident, accident and even blister free. I had one very rainy day and that's it… and you know what they say about Wales. Second of all, being fresh out of university, I was lucky to have the time to do it, not many can take nine weeks out on a whim. So for those who are itching to do some backpacking around the edge of Wales themselves but don't have 63 days free, read on for my breakdown of each section, with a look at the best day walks you need to try, or sections for a weekend, plus the beaches and sights that can't be missed and of course the best pubs – all of which I can assure you were thoroughly tested out.
South Wales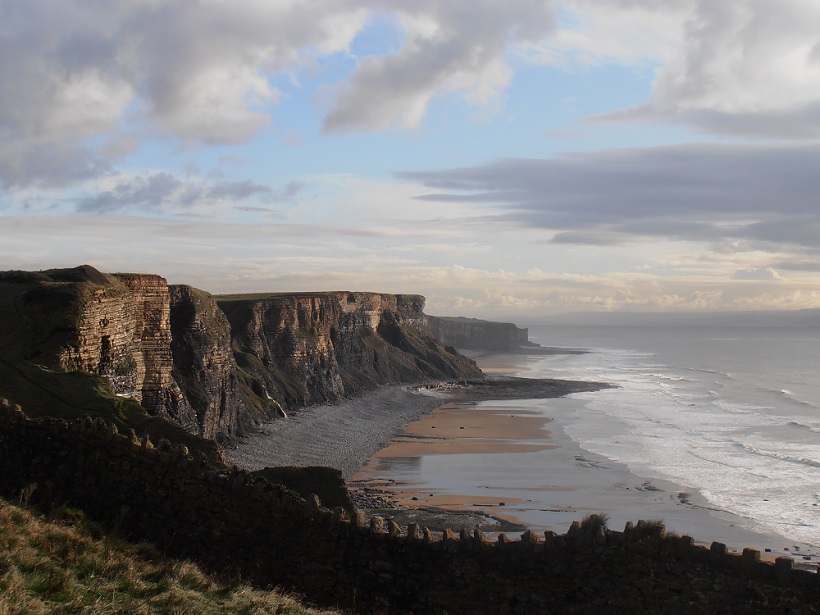 I can imagine uninformed tourists wanting to see the Wales Coast Path going to Wales's capital city and making a coin toss decision on which direction to head. Doing this, you'd be gambling on whether you want mudflats for the next few days (east) or a coastline that resembles that of south-eastern Australia's (west). Sounds a bit of an overstatement, but believe it or not that's what Captain Cook thought – now you know why he called it New South Wales. Go west from Cardiff and you will encounter the Heritage Coast, a stretch of tall limestone cliffs that have been worn down by the sea to reveal their crumbling yellow layers. Below them beaches such as Llantwit Major or Southerndown's Dunraven Bay – their vast extent exposed twice a day by the world's second biggest tidal range – offer some of the most dramatic landscapes in Wales, the latter of which has been visited by filmmakers and a certain time travelling police phone box.
Keep going west, and you'll reach Wales's pride and joy, Gower. The unusual spur that heads out from the foot of Wales was the first area in the UK to be designated as an Area of Outstanding Natural Beauty. It's a place of long beaches, sand dunes and cliffs. In the case of Rhossili, hills stoop over its 5km-long sands, flanked at its southern end by the iconic Worm's Head. Go here in the evening to catch what supposedly makes for the seventh most heavily photographed sunset in the world.
---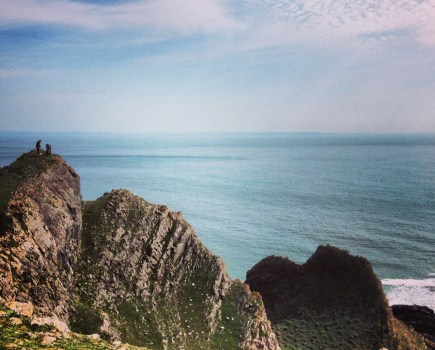 Will explains how you can have your own mini coastal adventure with this day-by-day Peninsula path route
CLICK HERE
Offa's Dyke
I could have just walked the Welsh coast, but how much cooler is it to be able to say you've walked around your entire country? After five days of walking the Wales Coast Path I reached the border to begin my journey to north Wales via the Offa's Dyke National Trail. It was my second time walking the 299 kilometres of 'the Dyke', and I'd happily walk it again.
It's quite literally lined with history, as the trail follows for the most part along the visible remains of King Offa's ancient ramparts. It's also packed with castles: Chepstow, Powis and the jagged remains of Castell Dinas Bran to name only a few. The upland landscape it crosses is the path's greatest allure though. At times, you feel you're in deep wilderness: following the stone slabs snaking through the black bogs on the tops of the Black Mountains, venturing into the boulder strewn 'World's End' near Llangollen or bouncing along the spine of the Clwydian range in the north.
---
Find out how Will recommends breaking down Offa's Dyke
CLICK HERE
North Wales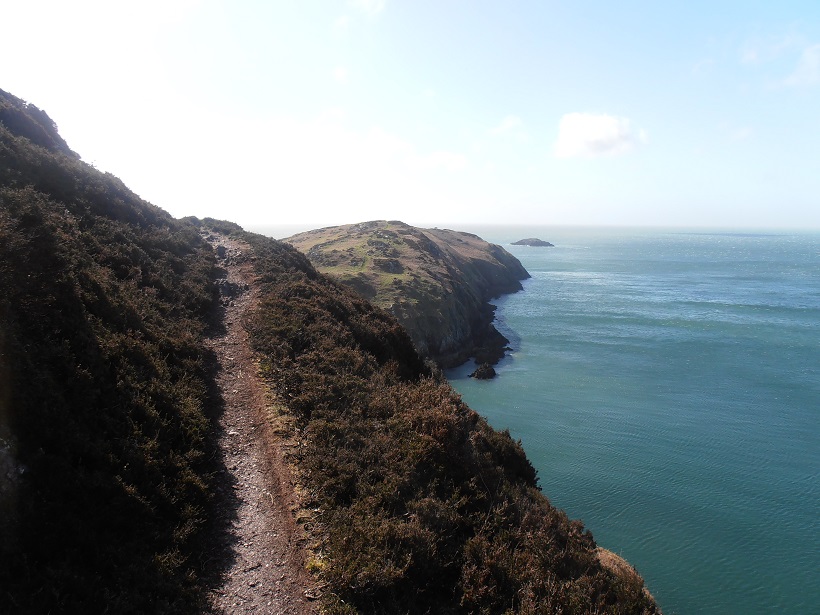 My first act on reaching the sea again was to strip off and jump in, likely an impulse that those passing by at the time didn't appreciate. I had a great few weeks ahead of me, for the first time exploring a coastline that as a South Walian I had always ignored in favour of Pembrokeshire and Gower. I won't ignore it anymore. Once you've left behind the caravan parks along the Rhyl and Prestatyn seafront and rounded the Great Orme, North Wales becomes a backpacker's dream; each day throwing up a markedly different landscape to the next.
The fun began with the Menai Strait; walking and camping alongside the squeezed channel that separates Anglesey from the mainland, and where the mountains of Snowdonia –the Carneddau, the Glyderau and Snowdon Massif – all gather above. I then took a week-long loop around the island, enjoying the wild cliff top walking on its battered northernmost coastline, and a journey up Holyhead Mountain to look back to my last week of walking and on to the next, down the Llyn Peninsula.
The Llyn is a very different Wales. To access it by the Wales Coast Path requires climbing up onto Yr Eifl mountain, you then drop straight down to a green landscape like some hidden vale. There you're greeted in the pub by Welsh, you're normally far from any kind of busy road and the way of life still seems to revolve around agriculture. It's a place that has held on with seeming ease to its old charms.
Walk Anglesey
From the calm, almost tropical look of the Menai to the wind battered, ship wrecking coastline on the north; Anglesey makes for some fine walking. The 200km path is just the right size for a week long adventure – that's how long it took me anyway – and everyone likes a walk that starts and fi nishes in the same place. The trail round the island existed long before the creation of the Wales Coast Path and as such is much more settled, with excellent waymarking and facilities along the way and lots to see, including:
St Cwyfan's Church – A thirteenth century church built on a tiny island only accessed when the tide is out. A short walk from Aberffraw village.
South Stack Lighthouse – A bridge and fourhundred zigzagging stone steps make this lighthouse on a rocky island off Holyhead Mountain accessible on foot.
Puffin Island – An island guarding the entrance to the Menai – home to one of the largest colonies of great cormorants.
St Padraig's Church – Said to be founded by St Patrick himself. Its little, wind-battered graveyard hangs right on the edge of the north Anglesey cliffs.
West Wales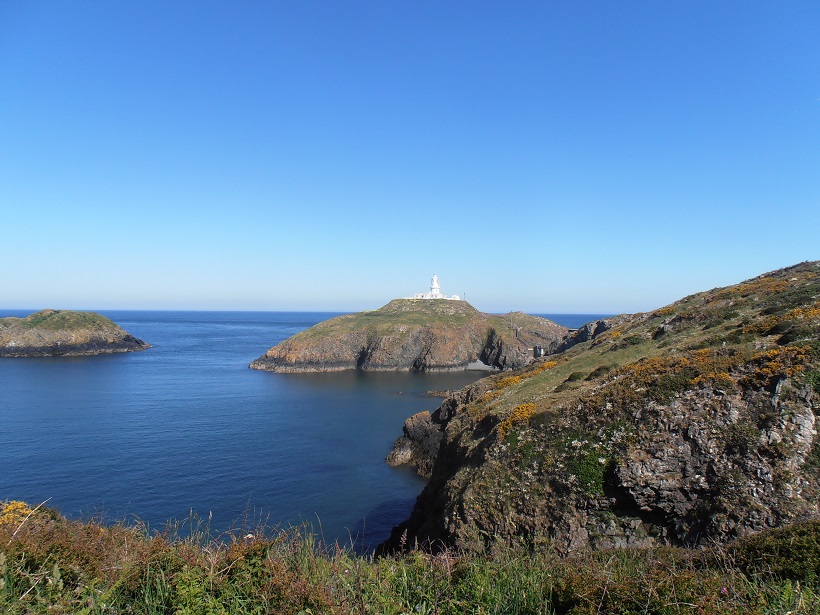 There's a simple regularity to each day on the coast path in west Wales: colourful seaside village, cliff top walk, beach, cliff top walk, colourful seaside village. It goes on like this.
For me, first of all to be enjoyed in the land where 'west is best' is the motto, was Ceredigion. The coast path is new here, only officially opened in 2008, and you can see that it was no mean feat to create, literally carved into the side of the steep hills that push right to the sea.
The best example of this thrilling path can be found between Llangrannog and the town of Newquay: a place worth visiting in itself for its multi-coloured houses rising up behind the little harbour wall, which offers a great viewing platform for dolphin watching.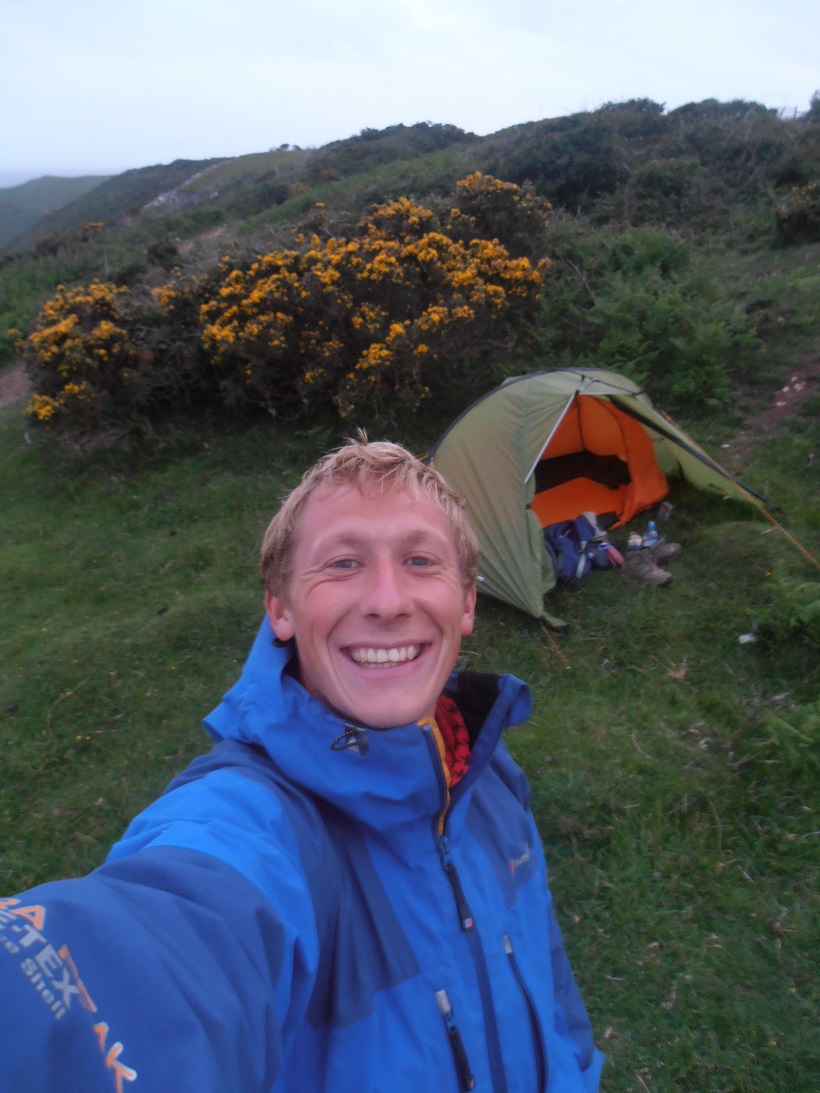 Next up for me was Pembrokeshire – home to the UK's only coastal national park and one of the most popular National Trails. This popularity is most clearly shown by the path itself: a 299-kilometre track defined by millions of footsteps in the sometimes dusty, sometimes muddy Pembrokeshire soil. Walking the rest of Wales, I'd encounter few other walkers. Here not only were there masses, but from across the world. It's clear what the attraction is. It's lined with valley-tucked seaside villages such as Porthgain and Little Haven, and the old harbours of Newport and Fishguard's Lower Town. It has beaches ranging from the tiny cwms found on the north coast, to the blockbuster inspiring Marloes and Freshwater West (where Russell Crowe fought off a French invasion in Robin Hood).
For most of the trail the coast path teeters close enough to the edge to be able to see the clear waters below. Part and parcel with this popularity comes excellent waymarking, lots of places to stop for an ice cream, plenty of options for laying your head and top-notch shuttle buses that serve every section. From the start at St Dogmaels near Cardigan to the end at Amroth, when I walked this part of Wales I had hot May weather, and soon fell into a routine that I massively miss, involving morning sea swimming, mid-afternoon cider drinking and evening sunset gazing. Needless to say, I didn't get through Pembrokeshire very quickly.
---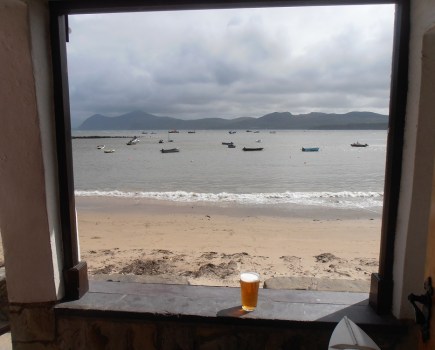 Cider at the seaside
You can plot a day walk involving a pub along just about every stretch of the Welsh coast. Here are the Pembrokeshire ones Will thinks are best for this…
CLICK HERE