Thousands of pounds-worth of damage has been caused on Wales's highest mountain
---
Officers from Snowdonia National Park Authority have voiced their disappointment following the discovery that a digger along one of Wales' busiest footpaths has been vandalised.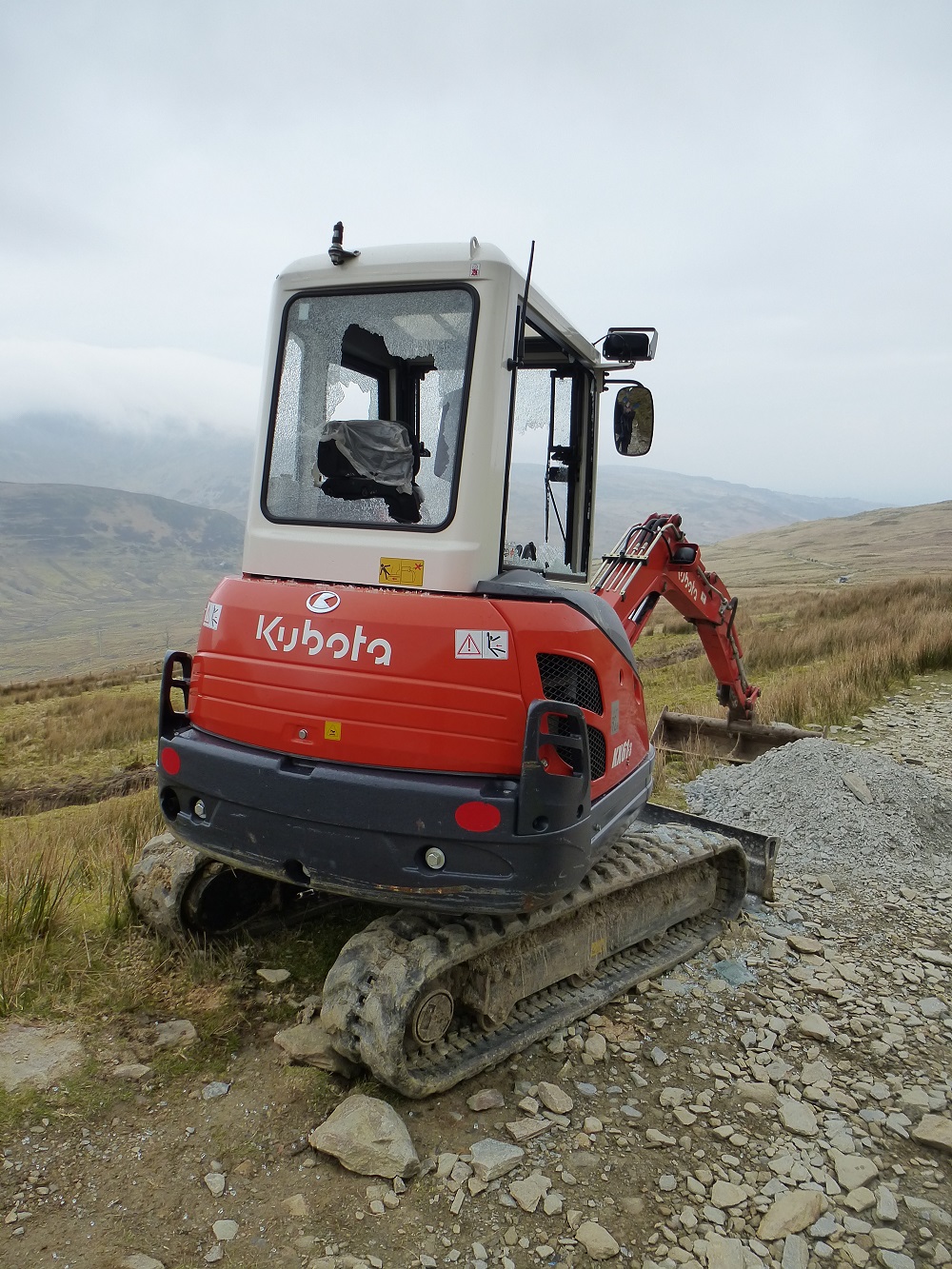 On the Llanberis Path up Snowdon between 3 and 6 o' clock on Saturday afternoon, March 16, all the windows on the National Park Authority's mini digger were smashed by stones.
"Thousands of pounds worth of unnecessary damage has been caused to a machine that we are completely dependent on to do our work," said Mair Huws, the Authority's head of the Warden's Service . "Due to a totally uncalled-for and senseless act we will lose a week of restoration work on the Snowdon paths and at the same time we are preparing for a busy Easter and summer.
"Due to the remote location of the mini-digger, it's going to be an enormous struggle to bring it back down the mountain to get it fixed, let alone getting a replacement machine into position to allow us to carry on with the work in the meantime."
It was a sunny day on Saturday and Snowdon's paths were fairly busy. If anyone has any information about the incident, the Park Authority are appealing to them to contact North Wales Police on 101 quoting reference number RC16040417.