From dramatic peaks like Blencathra and classic rounds like the Newlands Horseshoe, the North Lakes is one of England's great hillwalking heartlands. James Forrest rounds up 10 of the best walks in the region.
Walking in the northern Lake District – often shorthanded to the North Lakes – Alfred Wainwright experienced "days of absolute freedom, days of feeling like the only man on earth… just me, and the sheep, and singing larks overhead – all of us well content."
While we can't promise it'll be that quiet these days, the North Lakes still serves up huge doses of Lakeland charm and mountain drama for 21st century hikers. This is one of England's great hillwalking heartlands. From gnarly scrambles to dinky hills, here's our selection of 10 of the best walks in the region to provide some inspiration for when we're able to safely return to the mountains.
Photography by James Forrest 
Skiddaw
The "affable and friendly giant" of the northern fells, as Wainwright put it, Skiddaw rises majestically above Keswick. Viewed across Derwentwater from the south it forms a symmetrical massif with its outliers – an ever-present backdrop to life in the North Lakes. The common ascent is direct from Keswick via Latrigg and Skiddaw Little Man. It's a bit of a treadmill but the sense of achievement on reaching the 931m summit is palpable. An exciting alternative is to climb Ullock Pike's sweeping ridge, Long Side and Carl Side before topping out on Skiddaw.
Latrigg
This might just be the best short walk in the Lake District. Climbing Latrigg from Keswick is a classic outing that can be fitted into just a few hours – a walk so good it's almost become a rite of passage for lovers of Lakeland. At only 368m, Latrigg is a small fell, but it offers big views. The panoramas down to Keswick, over the north-western fells, and across Derwentwater are simply mesmerising.
Blencathra
A bona fide scrambler's paradise, Blencathra serves up two glorious ridges in a nerve-jangling, adrenaline-inducing horseshoe walk. The grade one scramble up Sharp Edge, a razor-like spine featuring the notorious Bad Step, gets the juices flowing, before an equally thrilling descent of the craggy towers and rocky arête of Hall's Fell ridge. Confidence over rocky, exposed ground is essential – Blencathra is not a place for the faint-hearted and mountain rescue incidents are not uncommon. But don't let that put you off. For the competent scrambler, Blencathra will be a day out to truly remember.
Binsey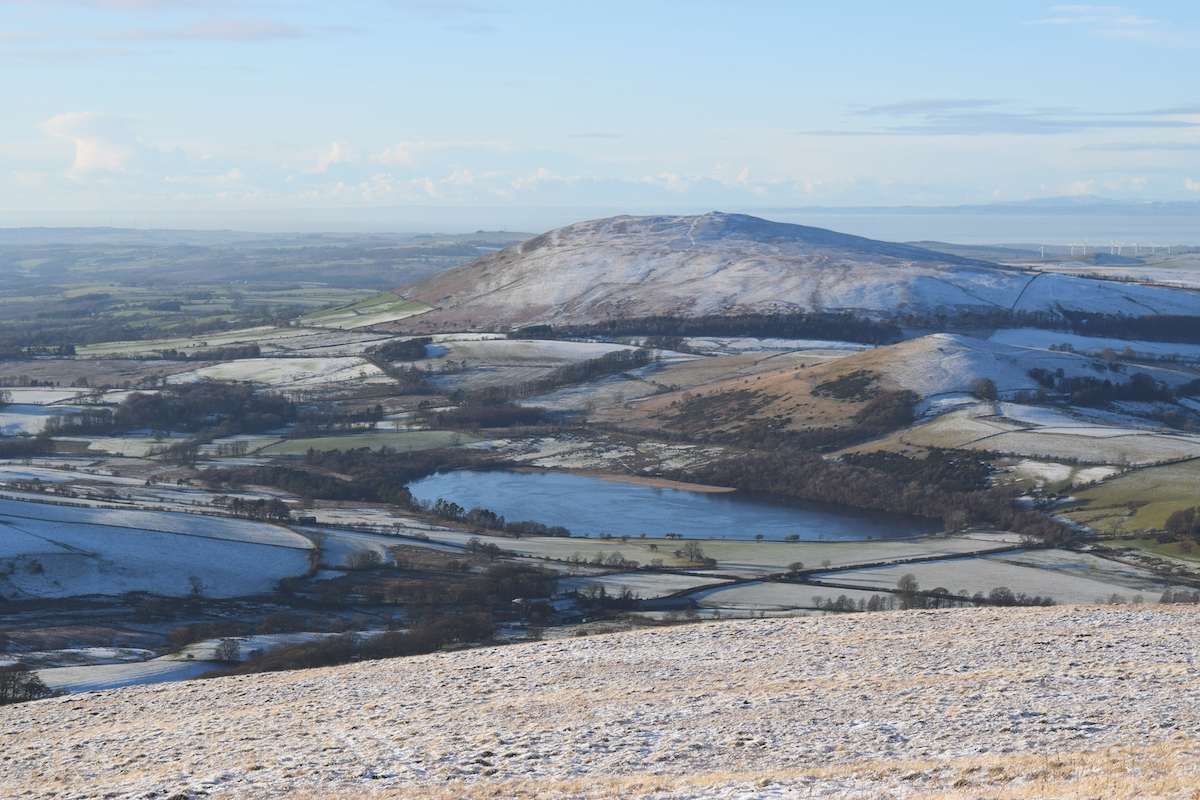 The most northerly fell in the Lake District, Binsey is a solitary mountain detached from the rest of Lakeland. From Bewaldeth it is the simplest of climbs – the ideal candidate for a lazy afternoon stroll – that begins with an amble along a tree-lined lane before ascending smooth grassy slopes to the fantastic summit viewpoint. Look south over the beauty of Lakeland; look north across the Solway Firth to the hills of south-west Scotland.
Back O'Skiddaw Fells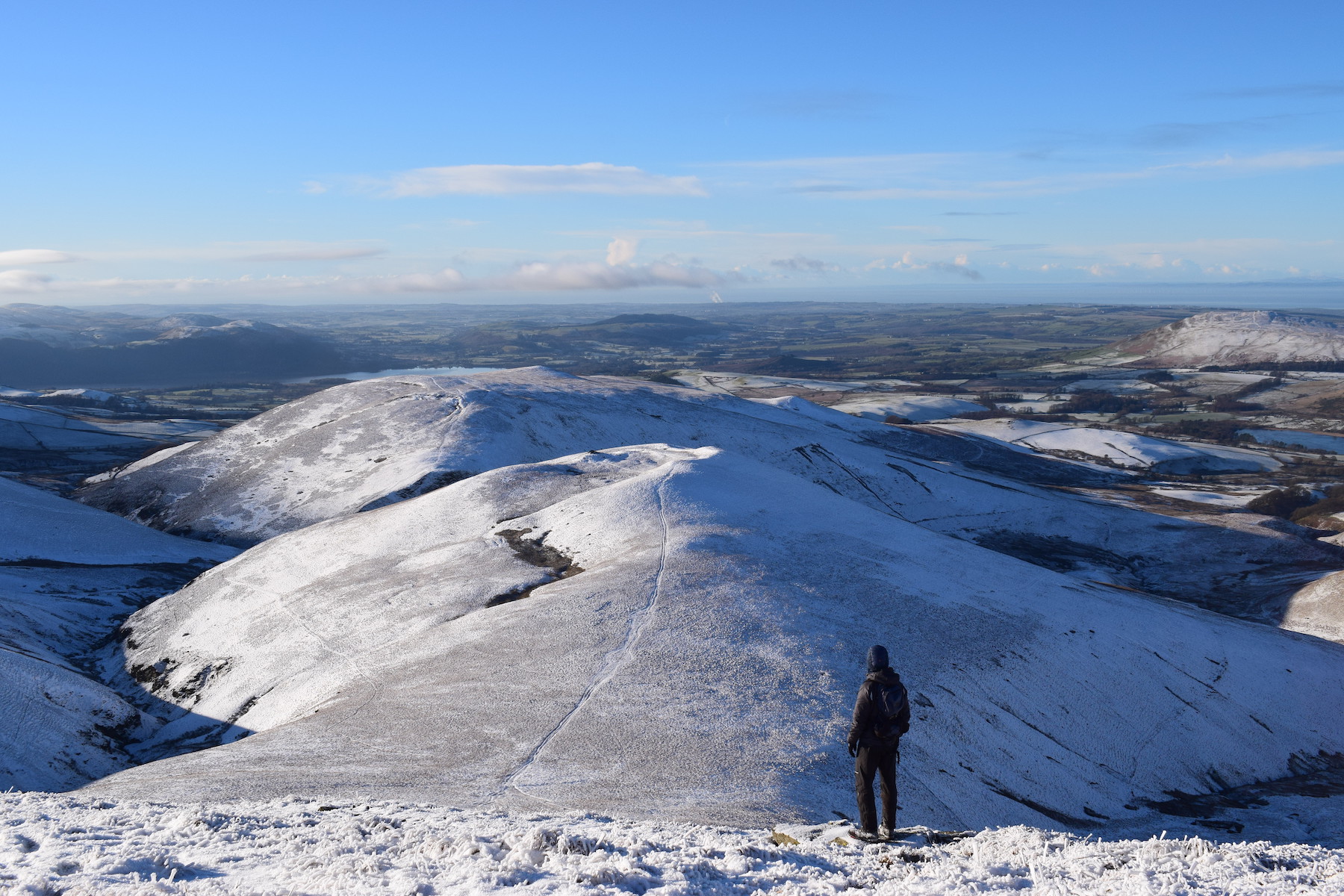 To some they are dull, featureless and downright boring; to others they are a quiet, isolated paradise where you can escape the annoying crowds of Lakeland. Love 'em or hate 'em, the Back O'Skiddaw fells – the rounded, grassy hills to the north (or 'back of' Skiddaw) – will be on your radar if you're completing the Wainwrights. Two excellent routes include a high-level circular of Carrock Fell, High Pike, Knott and Great Calva from Mosedale, and a horseshoe of the tranquil Uldale Fells from the village of Orthwaite.
Coledale Round
The Coledale Round, or Coledale Horseshoe if you prefer, is a high-level, summit-bagging loop of Coledale Beck. It is one of the finest walks in the north-western fells – and an efficient outing for anyone ticking off the Wainwrights. There are several versions of the round, but for the ultimate option energetic hikers can bag 12 summits (Grisedale Pike, Hopegill Head, Whiteside, Grasmoor, Wandope, Whiteless Pike, Crag Hill, Sail, Scar Crags, Causey Pike, Outerside and Barrow) in an arduous but productive day's walk.
Cat Bells
Responsible for hooking countless numbers of beginners into the world of hillwalking, Cat Bells is an iconic Lakeland climb for the young, old and everyone in between. It serves up enough drama to make you feel like an adventurer without making you fear for your life. The short, steep climb from Portinscale offers glorious views across Derwentwater and down the Borrowdale valley, and crescendos with a small section of scrambling to the bare, rocky dome summit. It's rightfully a family favourite.
Newlands Round
Lakeland has its lion share of epic mountain horseshoe walks – Mosedale, Deepdale and Kentmere to name but a few – but perhaps the best of all is the Newlands Round. This circular ridge walk loops Newlands Beck via Cat Bells, Maiden Moor, High Spy, Dale Head, Hindscarth and Robinson. It is a fantastic day walk with superlative Lake District views throughout. You haven't truly experienced the North Lakes until you've bagged the Newlands Round.
Bannerdale Crags
Usually ticked off after climbing Blencathra, Bannerdale Crags is a rather dull add-on for most hillwalkers. But climb it from the east and 'Boring Bannerdale' transforms into something genuinely dramatic and attractive. From Mungrisdale village, the mountain's hidden crags are unveiled. A mile-long escarpment of plunging cliffs is broken only by the pronounced spur of the east ridge, a poised and elegant way to climb the mountain. It feels like a secret route known only by a few.
Castle Crag
Guidebook author Alfred Wainwright wrote "if a visitor to Lakeland has only two or three hours to spare yet desperately wants to reach a summit and take back an enduring memory of the beauty and atmosphere of the district… let him climb Castle Crag". From Grange, an easy stroll through woodland is followed by a challenging little climb over rough scree to the summit, before a charming riverside walk back to the start. For beginners, this mountain-in-miniature is an ideal training ground.