In the run-up to COP26, Hanna Lindon tracks down climbers, hillwalkers and mountaineers with unique perspectives on climate change.
James McHaffie
Leading British climber and instructor James McHaffie has campaigned to raise awareness of climate change, including naming new routes in the Dinorwic slate quarries after Greta Thunberg and Extinction Rebellion.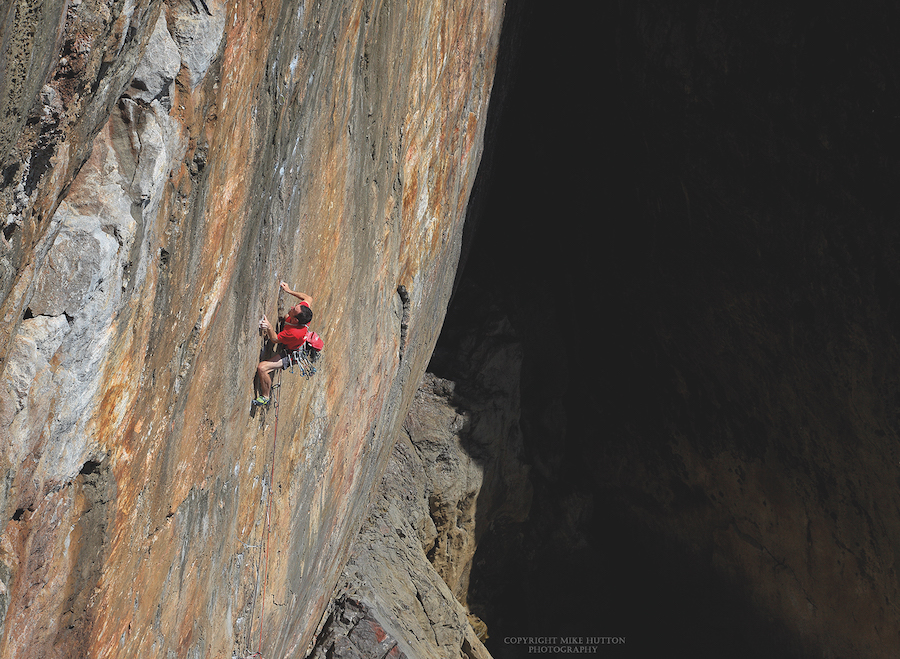 "I've been concerned about climate change since the 90s – I remember thinking that I didn't want a car. At university I studied sustainable development, and a lot of the professors there were quite depressed by the science. It was already looking bad.
"I wrote a couple of articles on climate change, and in 2019 Extinction Rebellion contacted me and asked if I'd like to make
a video on the subject. I said that I wasn't a doctor of climate change and didn't feel that confident talking about it, but I told them I'd name a new route after them. Then, in April 2019, I heard about what they were doing down in London [widespread protests] and
I joined in on the action. It ended up being fantastically successful. After that, the governments of England, Scotland and Wales all declared a climate emergency.
"My main concern as regards climate change is really the lack of concern by the masses. People aren't aware that their children will feel the effects of the catastrophic effects that will be coming in the next few decades.
"In the UK mountains, winters have already got a lot wetter. In the early 90s, you could rely on a couple of months of good winter conditions. Now, even in Scotland, they're struggling to run those courses.
"I'm a bit pessimistic about COP26. None of the past COPs have gone well. It's all optional. Countries sign up to say they'll do their best, which just isn't good enough. We need written goals that are internationally legally binding."
Dr Suzanne Imber
Mountaineer Suzie Imber has made several first ascents in the Andes. She's also a planetary scientist at the University of Leicester.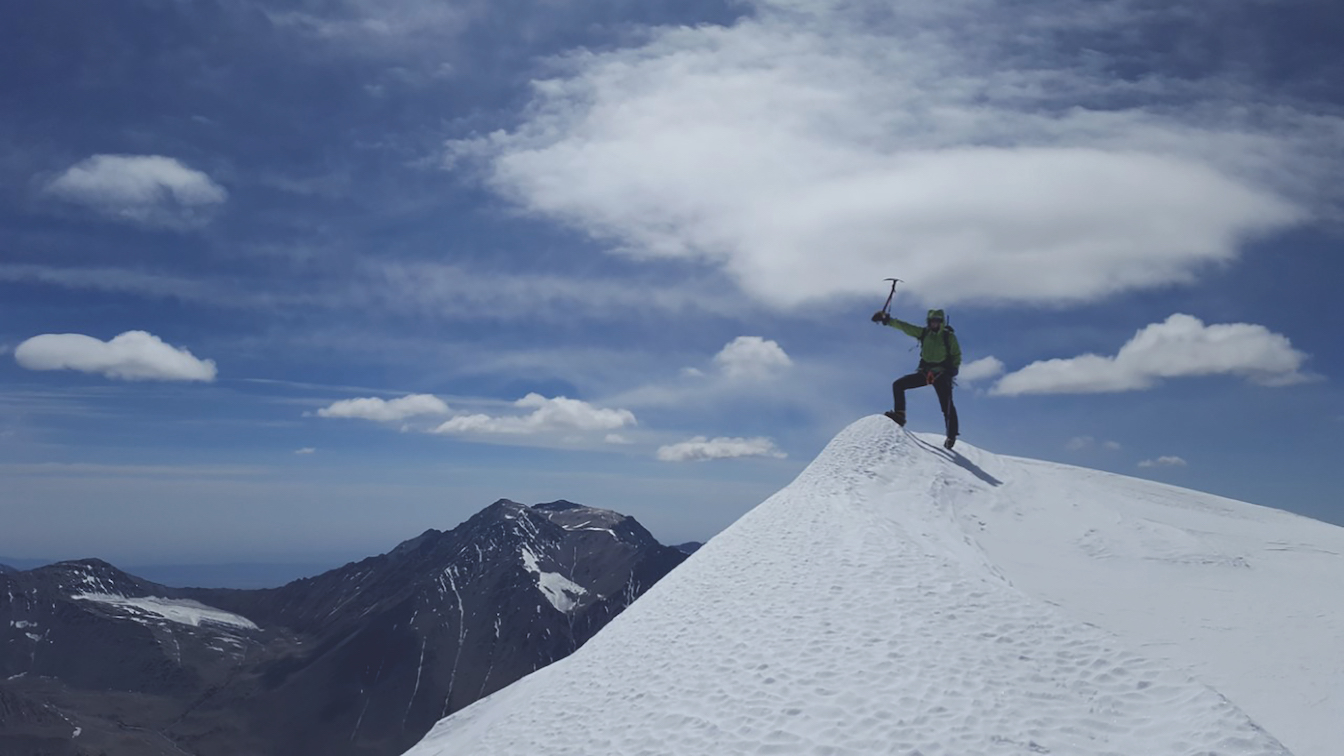 "I wish I could show you photos taken of the Andes a decade apart. There was one mountain in Argentina where a glaciology project had taken place previously. As we climbed, we found detritus left over from the project – all this monitoring equipment sat in what looked like a high-altitude desert. The point was that the glacier had gone. Seeing it first-hand like that really bring it home.
"For scientists, one of the things we do most [increasing our carbon footprint] is travel to conferences. I don't travel to conferences by plane any more – none of my group do. We try to keep our conference visits to Europe and take the train. We also plant trees to offset hosting conferences on campus.
"We have huge skills in satellite construction here in the UK, and we're soon going to be able to launch our own spacecraft. Looking at the Earth from space will enable us to monitor everything from crop and vegetation health to soil moisture and sea ice. Combine that with our skills in AI, and we have a massive opportunity to understand the environment better."
"I see COP26 as an opportunity for us to show leadership, but the fact is that there are so many areas where we're not doing enough fast enough. We'll probably hear a lot of great words, but will they be followed by actions? We will be judged on our actions."
David Lintern
David is a photography guide, writer and regular TGO contributor with a background in environmental communications. He's based in the Cairngorms with his young family and has seen first-hand the impact of climate change on Scotland's mountains.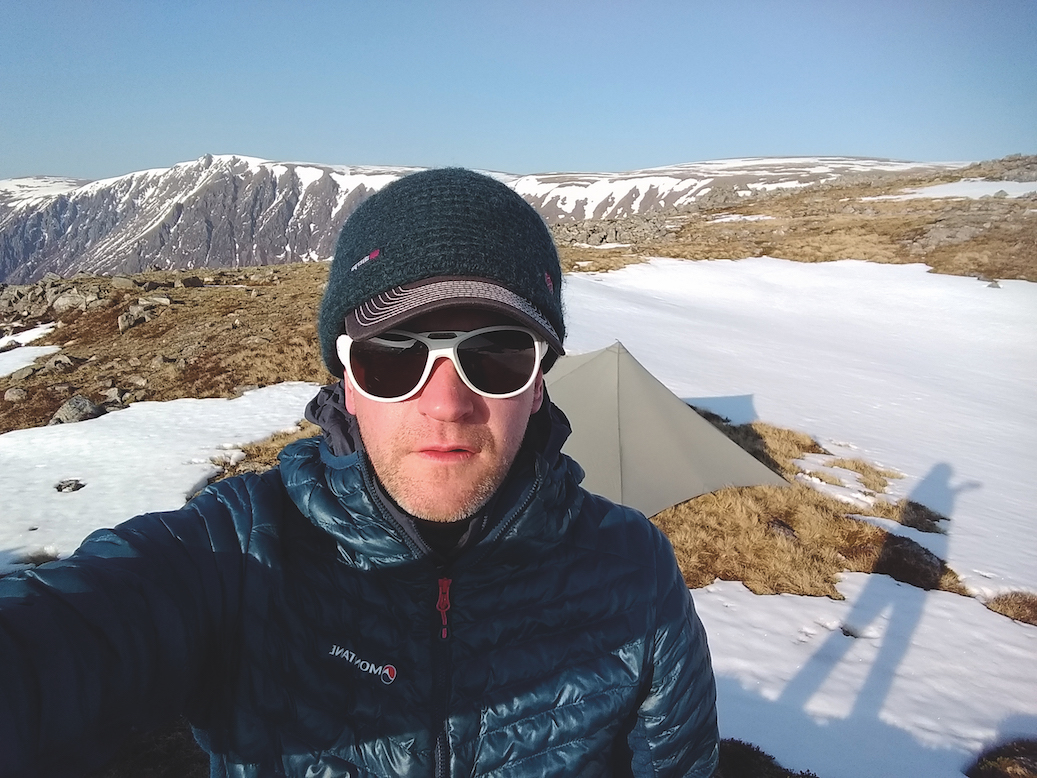 "Global heating has been known science for decades. What we're now seeing is just how closely the climate and nature emergencies are linked. Yet there is still a lot of denialism – and some extremely vested interests in keeping us all on a certain trajectory. My feeling is that real change won't come from governments wedded to fossil fuel capitalism.
"I think grass roots campaigning, conservation and advocacy is more useful than social media. Dig where you stand, play to your own strengths. Being hands-on and practical in our communities gets more of us involved and engaged with the issues, face to face.
"At home in the Cairngorms, winters are warming up and getting wetter. Avalanche science suggests more instability, and montane-adapted plants and animals are moving up the hill to survive – and struggling to move quickly enough. Elsewhere, wildfires and sea level rise mean that more human migration is inevitable, too.
"As an antidote to apathy, it's imperative to be solutions-focused. For example, landowners are coming together through the Cairngorms Connect project to create habitat corridors that allows for easier wildlife movement."
Alex Roddie
Alex is an author, photographer, nature writer and regular contributor to TGO. He's made changes to his lifestyle after seeing the effects of climate change in the mountains.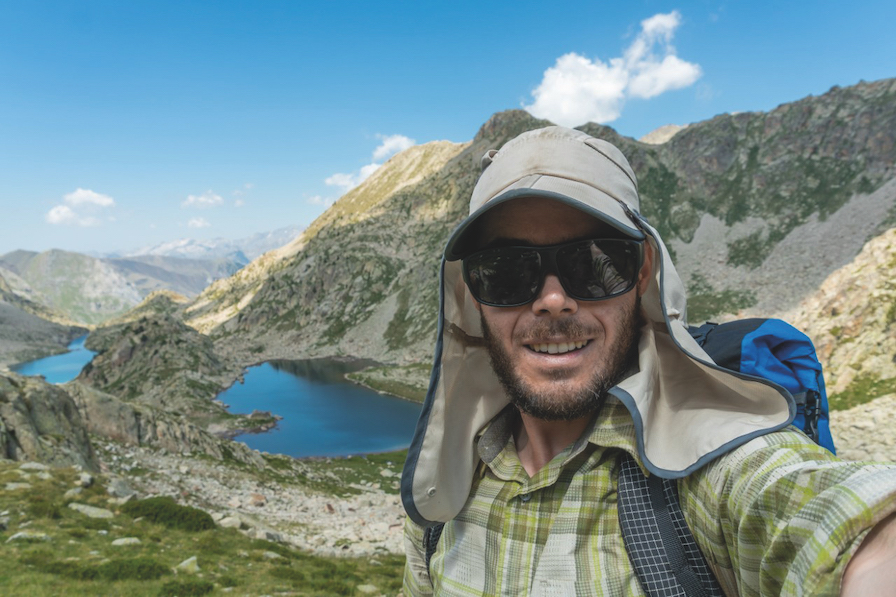 "I first started going to the Alps with my brother James in 2007. In 2017 I returned to Zermatt and visited some of the places I'd been 10 years before, and the differences were absolutely dramatic. There was a place at the top of a glacier on the Mettelhorn where, in 2007, we'd dug a snowhole to sleep in for the night. There was no way you could have dug a snowhole there in 2017 – it was steep scree slope! The ice was just gone.
"I've only been coming to Scotland since about 2005, but I'd say there's definitely been a difference in the conditions since then. Ticks coming out earlier has been the big thing for me. When I did the Cape Wrath Trail a couple of years ago, I had ticks invading my tent in February! Most of it felt like a summer trail. You don't expect to be walking in the West Highlands in February and feeling really overdressed.
"I started making a few small, conscious changes to my lifestyle a couple of years ago, because I'd noticed these changes while walking and climbing. My wife and I have been reducing our meat consumption and I haven't flown now for over two years. The last flight I took was out to the Pyrenees. While on the trail, I decided to take the train back and avoid flying if possible from then on.
"I feel there is still hope – we do have time to turn things around – but I think it's going to need concerted international action."
Stephanie Prince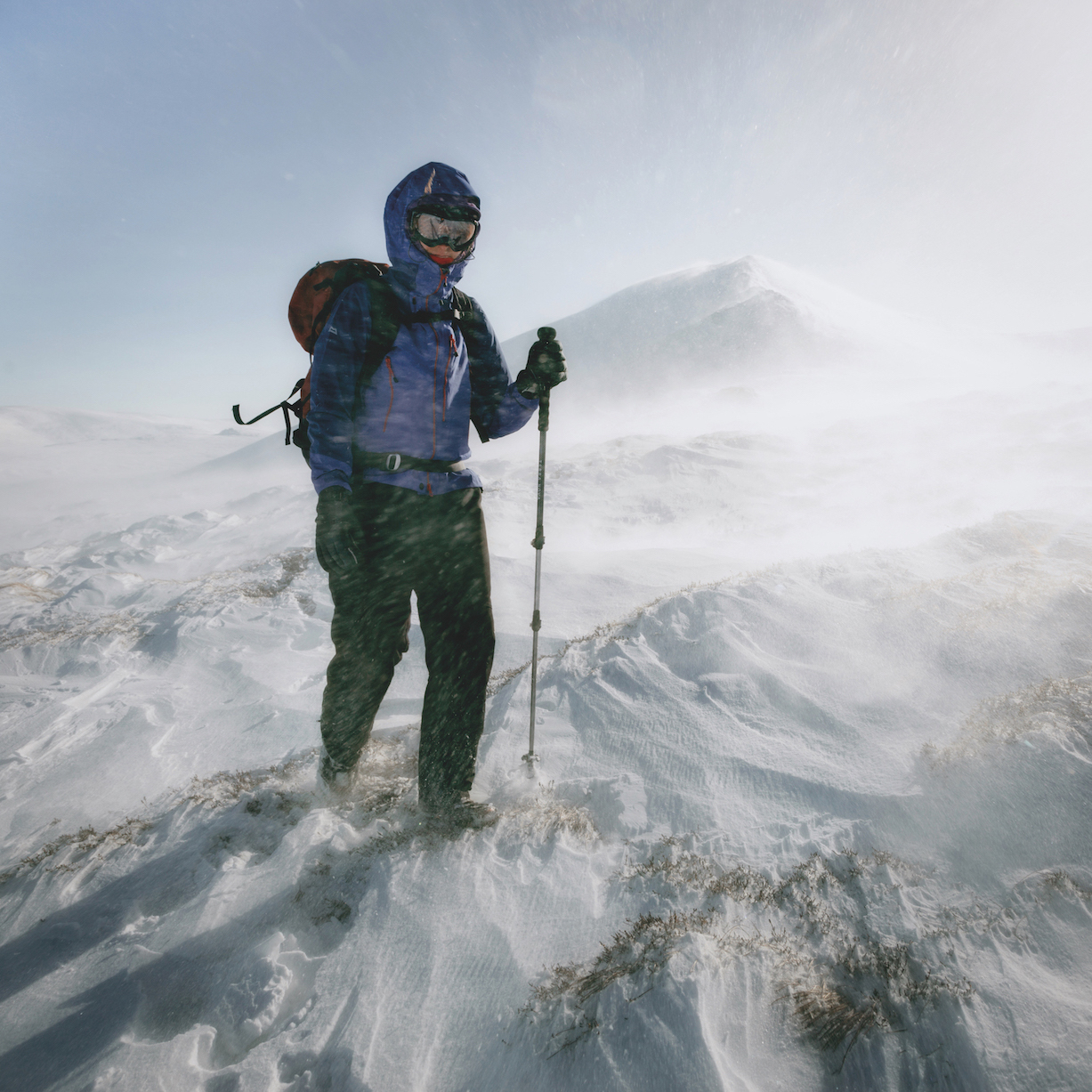 Spending time researching wildlife in Antarctica for the British Antarctic Survey has given hillwalker Stephanie Prince a unique perspective on the climate crisis. She lives on Skye and works for the RSPB, as well as co-running a photography business.
"I worked in Antarctica between 2012 and 2015, and even during that short time the impacts of climate change were obvious. The glaciers were literally melting in front of our eyes, with some retreating one metre every single day. Satellite photos show huge retreats of up to 6km since 1999.
"On South Georgia, where I was based, the whole ecosystem depends on krill. The krill come up on a current from Antarctica where they are reliant on sea ice – they live and breed under there, so if you have a year with less sea ice then the krill can't breed as well, and their numbers drop. This year krill levels are low, and everything is starving. The seals are aborting their unborn babies. A lot of animals will die this year.
"More generally, because of changes in sea temperature, there are huge shifts in where species can live. As the climate changes, species are shifting towards
the poles. That means that animals like penguins have to travel a lot further to find food. A similar thing is happening in the northern hemisphere with puffins – they're having to fly a lot further to get the same amount of food, and so breeding success is much lower."
"I've been vegetarian since studying climate change during my degree, when I first realised the true impact that animal production has, not just on the climate but in terms of the resources used. As things have failed to improve, I've moved further to a fully plant-based diet. Our Skye-based elopement photography business offsets carbon through a scheme called Ecologi and we've planted 850 trees so far."
What is COP26?
COP26 is the latest United Nations conference to focus on climate change, meeting in Glasgow at the end of October 2021 after being postponed due to the pandemic. This 'Conference of the Parties' convenes in the wake of a damning report by the Intergovernmental Panel on Climate Change (IPCC), which found that human-driven climate change is widespread, irreversible and intensifying, and will drive extreme weather, migration and extinction events from now on. The UN chief declared it "a Code Red for humanity".