After months of hard work, Mend Our Mountains: Make One Million launched to the public at Sheffield Adventure Film Festival
What is it?
Mend Our Mountains – the BMC's award-winning, headline-grabbing initiative that raised more than £100,000 to repair Britain's hills and mountains in 2016 – has returned, and this year the sights have been raised 10 times higher.
Mend Our Mountains: Make One Million aims to raise £1million for a range of vital path-repair projects across all our National Parks.
Run in conjunction with a UK-wide coalition of National Parks and other organisations, with headline sponsorship provided by Cotswold Outdoor and Snow+Rock, it's a call to action for everyone who values the hills, mountains and landscapes of Britain.
What happened at the ShAFF launch?
The official launch event took place on Friday 9 March and generated a big crowd. Over 100 people turned out to listen to contributions from BMC Ambassador Mary-Ann Ochota, BMC hillwalking officer and campaign lead Carey Davies, and several others. The event was a big success and was followed by a special mountain film screening.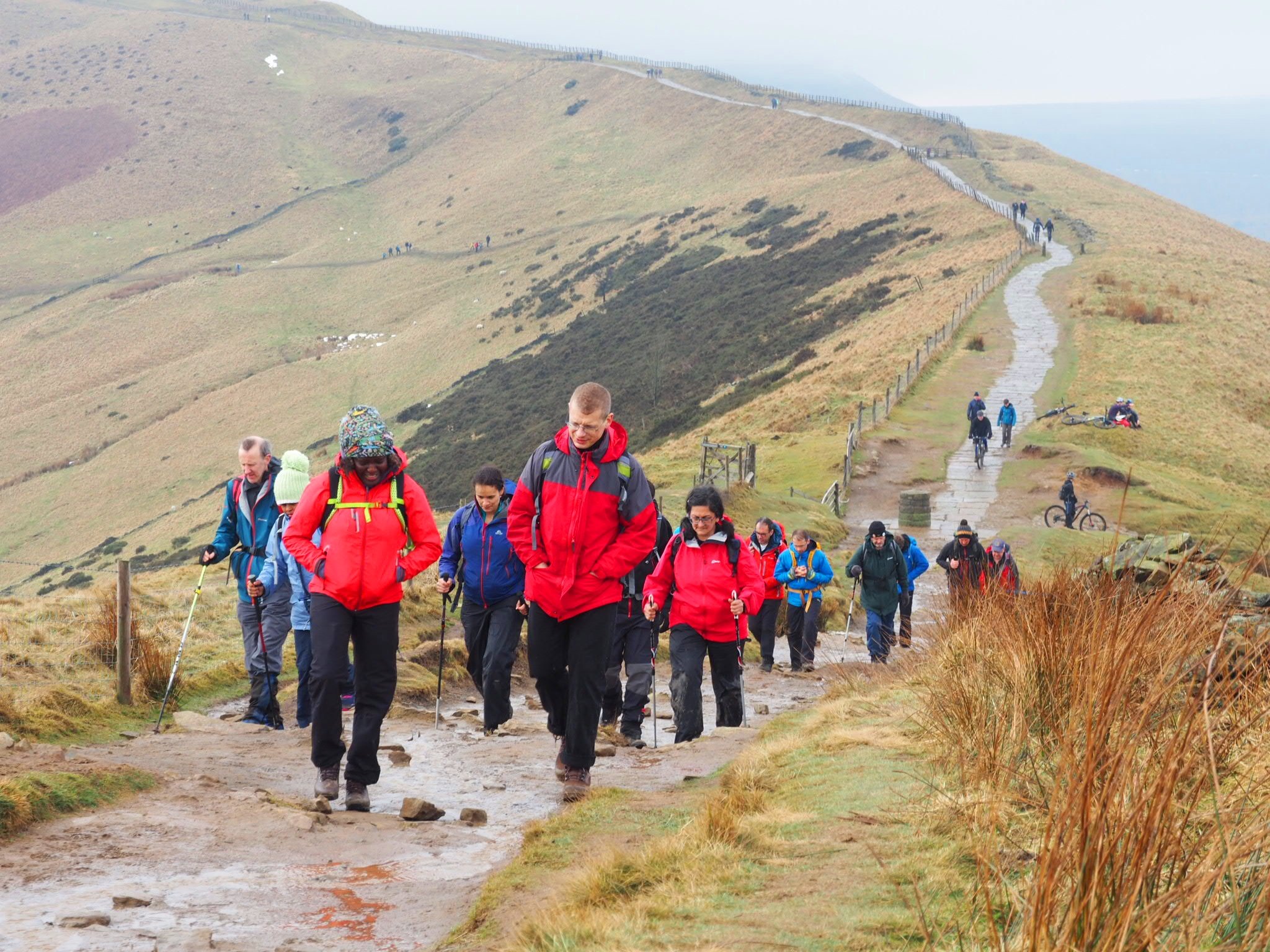 Then on Saturday more than 30 walkers took the opportunity to put the 'mountain' in Mend Our Mountains. Walkers, climbers and outdoor enthusiasts came out and braved the elements in the Peak District to walk the length of the Great Ridge – where Mend Our Mountains will be helping to repair damaged paths around Back Tor.
The BMC provided headline sponsorship for ShAFF, and the Mend Our Mountains campaign was on show throughout the weekend, as thousands of outdoor enthusiasts descended on the Showroom Cinema to get their fill of adrenaline-fuelled adventure films.
What next for the public phase?
Throughout the big push, the BMC is calling on people to get involved with Mend Our Mountains in seven different ways – including challenge events, charity auctions, and competitions.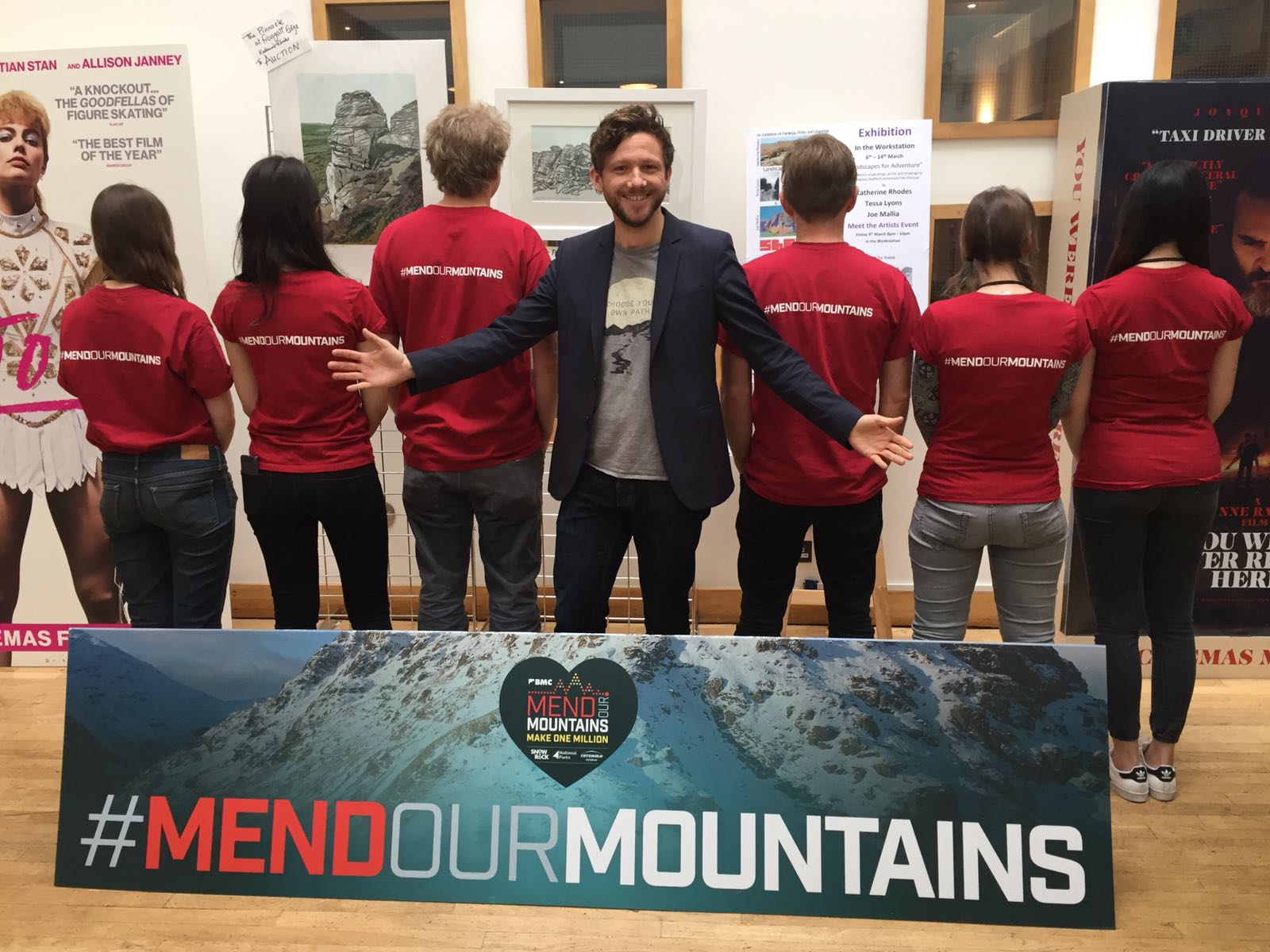 Carey Davies, Mend Our Mountains project lead and BMC hillwalking officer, says: "Central Sheffield might seem an unlikely launch pad for an appeal to benefit Britain's hills, mountains and outdoor landscapes. But as 'Outdoor City', within touching distance of the Peak District, Sheffield is a hub for adventure fans of all stripes, and over the ShAFF weekend hundreds them heard the message about Mend Our Mountains: Make One Million – both the UK-wide appeal, and their 'local' projects, the Great Ridge and the Cut Gate bridleway.
"Our launch event on the Friday was a huge success, and Saturday's walk over the Great Ridge brought out a wonderfully varied mix of lively, engaged people. Despite initial drizzle the cloud lifted and we got entrancing views over Edale, the Hope Valley and the ridge itself. It was a fun event but it also left no one in any doubt about the scale of the erosion problem on the route.
"We hope the people we walked with and talked to over the weekend will be some of the core advocates, fundraisers and awareness-raisers for the appeal as it progresses. If passionate outdoor people don't support Mend Our Mountains, who will?"
Visit the Mend Our Mountains website