From spectacular lighthouses to unreal Italianate villages, Some of Britain's most remarkable sights are clustered in North Wales. We pick five of the best – and give you the chance to win a short break in a beautiful coastal chateau.
An improbable Italianate village; a lighthouse perched on a spectacular rocky peninsula; some of the world's finest castles; beaches that make Thailand blush.
North Wales is justly famous for the mountains of the Snowdonia National Park, but there is much, much more to it – including places so remarkable you might struggle to believe they are found in Britain.
To help you get the most out of the region, we've rounded up five of the most spectacular walks, destinations and attractions in North Wales. All are found clustered together in a relatively compact area – meaning you could hike to a beautiful mountain lake (or llyn) in the morning, visit a castle or stroll on a pristine beach in the afternoon, and enjoy wonderful locally-sourced food in the evening.
This diversity is part of what makes North Wales a fantastic choice for a short break. Keep scrolling for a chance to win a visit to North Wales in style – a stay in a beautiful chateau overlooking the Menai Strait.
1. South Stack Lighthouse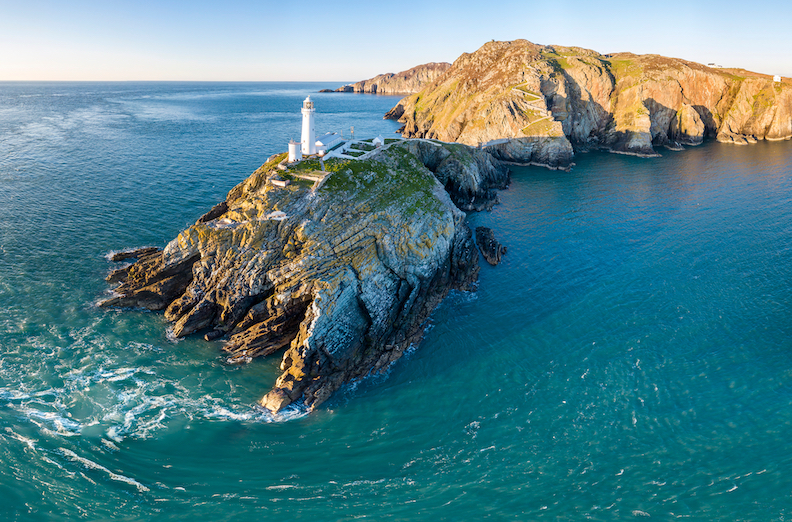 Wales is known for its mountains, but it is increasingly being recognised as one of the world's most beautiful coastal nations – and its northern part is no exception. No wonder this was the first country in the world to have a dedicated footpath that hugs its entire coastline – the incredible 870-mile-long Wales Coast Path.
One of the gems of the North Wales coastline is the South Stack Lighthouse. Perched on the summit of a tiny island off the coast of Holy Island, and surrounded by plunging granite sea cliffs, it is remarkable to think that it has endured in this wild, windy place for more than 200 years.
The tour of the lighthouse is fascinating, but the walk to it is an experience in itself – winding down an impressive 400 step-staircase and crossing a steel-framed bridge to reach the island. South Stack's cliffs are home to as many as 9,000 with sea birds – visit in spring to see guillemots, razorbills and puffins filling the air.
 2. The Llŷn Peninsula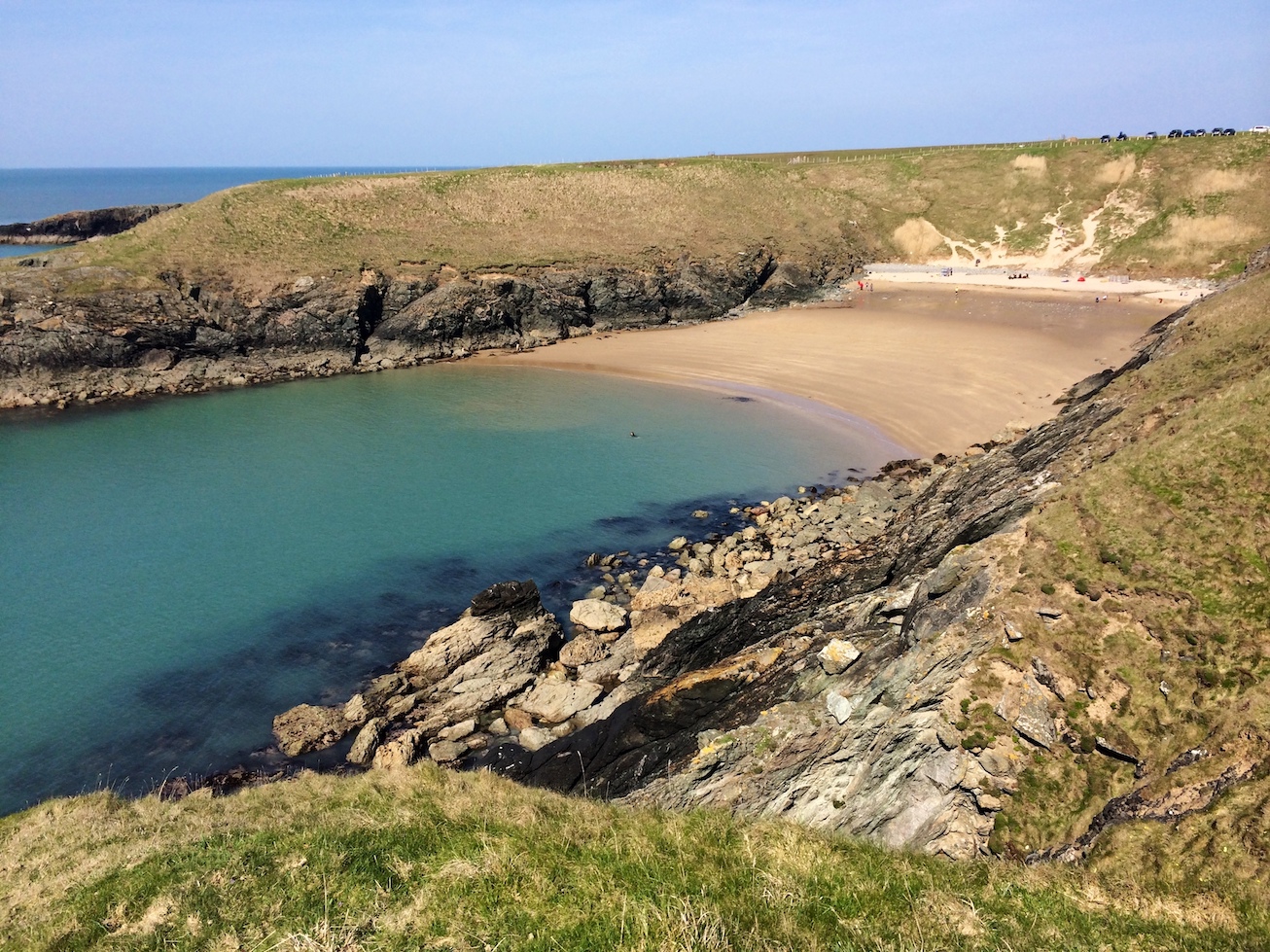 Exquisite sandy beaches sloping into turquoise seas, framed by rocky coves; fishing villages with brilliant 200-year-old pubs; wonderful wildlife; and some of the finest coastal walking anywhere in Britain, all accessibly linked together by the Wales Coast Path.
When you list a few of the attributes of the Llŷn Peninsula, it seems remarkable that it isn't overrun by tourists. But who's complaining? This is one of Britain's best-kept secrets, and all the better for people prepared to look a bit beyond the honeypots to come visit this beautiful and historic arm of Wales.
The Tŷ Coch in Porthdinllaen, literally a pub on a beach, has been voted the 3rd best beach bar in the world; Tre'r Ceiri is a spectacular 3,000 year-old hill fort; and Porth Iago is a wonderful hidden gem of a beach. And for fans of the remote, Bardsey Island is a world apart, where a community lives – and thrives – at nature's pace, without roads or electricity.
Visit and enjoy – just be sure to keep the secret to yourself.
3. Portmeirion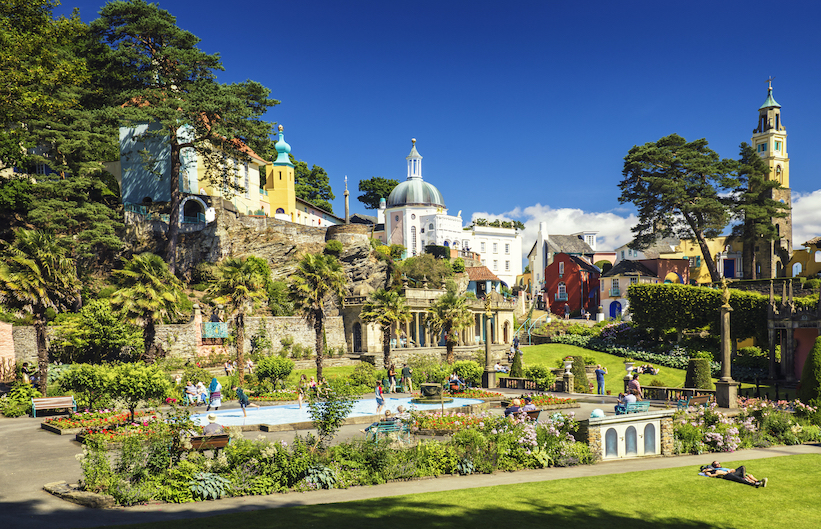 If you were an architect looking to recreate a fanciful, stylised version of an Italianate village somewhere in Britain, where would you choose? North Wales, of course.
Portmeirion is the product of the idiosyncratic vision of Clough Williams-Ellis, who wanted to "pay tribute to the Mediterranean" and create "an almost perfect example of the man-made adornment and use of an exquisite site."
The result is a dreamlike jumble of colourful, ornately designed Italianate buildings, classical statues and columnated pavilions, clustered around a palm tree-lined piazza, and all overlooking the spectacular sands of the Dwyryd estuary. It may have been designed to look like another country, but Portmeirion is one of the true icons of North Wales, and a must-visit.
4. Llyn Elsi
Nestled in the forested hills above the popular honeypot village of Betws-y-Coed, Llyn Elsi is a small but perfectly formed lake with spectacular views of the Carneddau and Glyderau mountains. You can reach it via various routes from Betws-y-Coed, some of which involve a steep pull, but it's within the grasp of most people, and a path traces the shores of the water. Visit in autumn when foliage around the lake is it at its fiery best.
5. Conwy Castle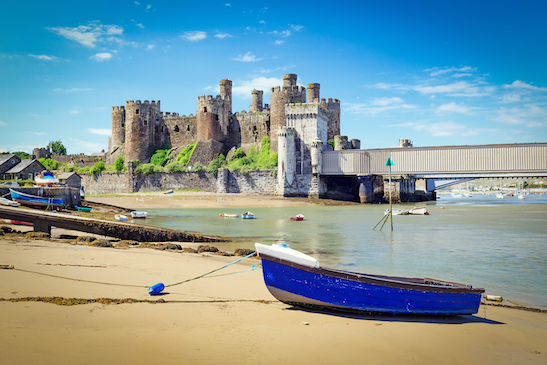 Conwy Castle is up there with the world's most spectacular fortifications. One of a string of huge castles built by Edward I during his 13th century campaign to conquer Wales, its massive defensive walls and towers were intended to cause shock and awe. They remain a visually arresting sight today, not least because of the castle's spectacular situation on a rocky promontory overlooking the River Conwy estuary.
A tour of the castle's interior is a fascinating insight into Welsh history, and the views from the walls are stunning. Practically guaranteed to be a hit with kids.
WIN: A short break in a coastal chateau
The winner of this incredible prize will get to stay in Chateau Rhianfa.
Overlooking the Menai Strait, this boutique hotel housed in a dramatic 19th-century French-style chateau with cottages and landscaped gardens is perfectly situated to explore all that North Wales has to offer, with the Isle of Anglesey, Llŷn Peninsula and Conwy all within easy access, as well Snowdonia National Park.
Steeped in history, the hotel is located in Beaumaris on the Island of Anglesey.
Also known as Plas Rhianfa, the house was commissioned by Sir John Williams, 2nd Baronet of Bodelwyddan. Originally intended to provide a residence for William's wife and daughters, it was completed in 1851.
Chateau Rhianfa is a 4 star AA graded hotel. The winner will also win vouchers for the trip to spend on dining out at The Bull Beaumaris and The Marram Grass.
For terms and conditions, click here.