The Scottish Sikh community has raised over £10,000 to commemorate the 1984 Sikh Massacre. Trees for Life have planted 1,984 trees in memorial
It was a grim period for the Sikh community. Anti-Sikh mobs in India killed thousands in response to the assassination of Indira Gandhi, the Prime Minister of India. Official figures claim 2,800 Sikhs were killed but it's thought thousands more may have died.
33 years later, the Scottish Sikh community has united to fundraise over £10,000 for Trees for Life. This community-inspired project has been delivered in partnership with the conservation charity at its Dundreggan Conservation Estate in Glen Moriston. The charity, established 27 years ago, is restoring the Caledonian Forest – a globally important habitat that is unique to Scotland but critically threatened by a degraded environment and industrial developments.
Trees for Life have planted a mixture of wild native trees such as alder, aspen, birch, hazel, Scots pine, rowan and willow on behalf of the Scottish Sikh community. The trees were grown by Trees for Life from locally collected seed and will grow into woodland rich in wildlife such as red squirrel, black grouse, Scottish crossbill, wood ants and twinflower.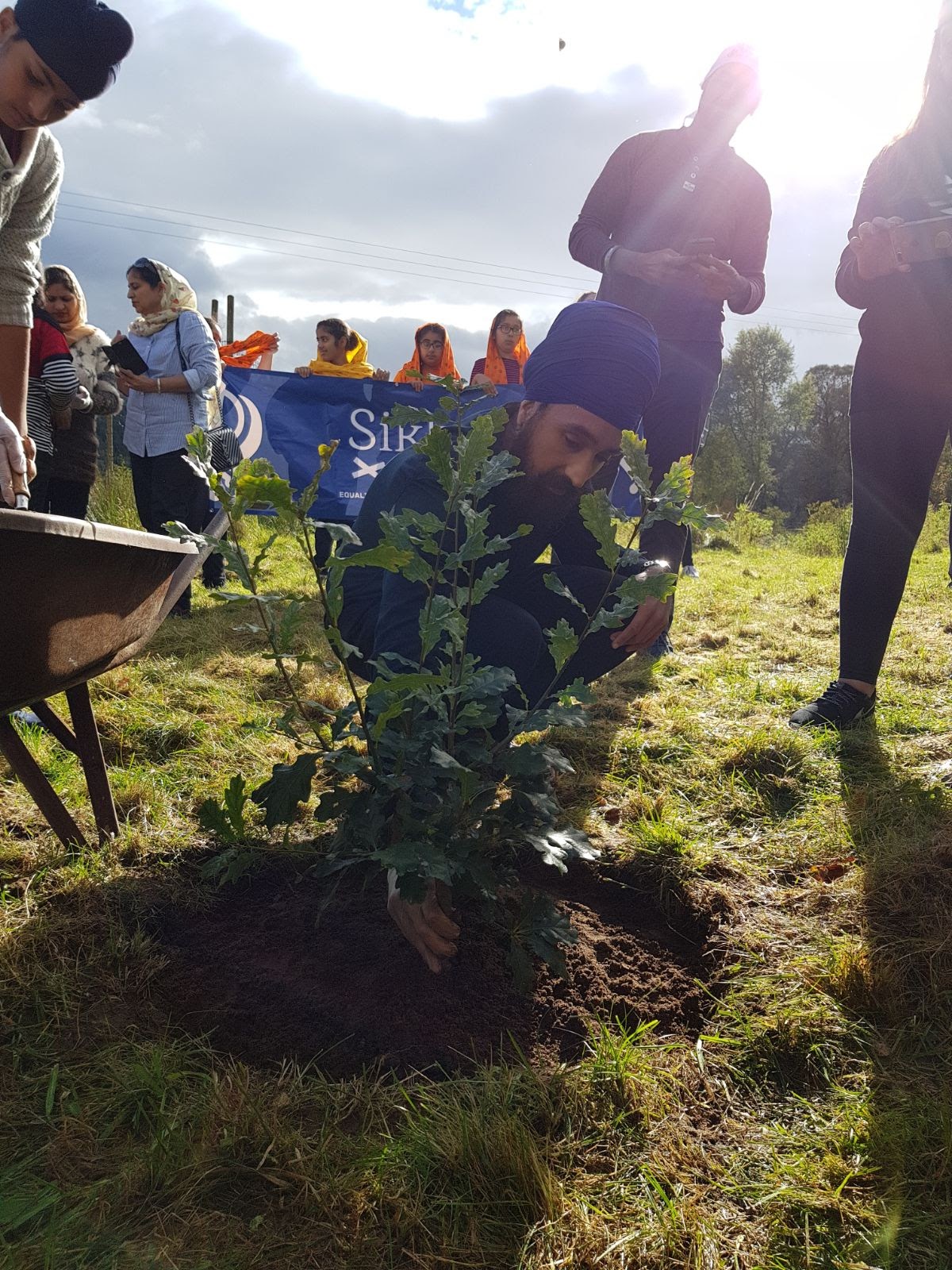 Representatives of all ages from the Scottish Sikh community visited Dundreggan in October to hold a service and plant the first tree, an oak.
Manjit Kaur, spokesperson for the Scottish Sikh community said:
"Establishing a permanent memorial for the 1984 Sikh Massacre is an incredibly important step for the Scottish Sikh community and we are proud to be able to partner with Trees for Life to turn our ambition into a reality. The tragic events of 1984 remain close to the hearts of many and planting 1,984 trees is a meaningful and inspiring way for the community to remember Sikh history whilst also making a positive contribution to the natural environment around us. We are very proud to play a part in bringing back the Caledonian Forest, inspiring generations for decades to come."
Steve Micklewright, CEO of Trees for Life, said:
"We're really pleased to be able to make the connection between the restoration of wild forest in the Highlands with the Scottish Sikh community, who have worked tremendously hard to raise the funding to establish this important community memorial. It was wonderful to be able to welcome representatives of the Sikh community to the Highlands to show them the difference that their care for the Caledonian Forest is making."
Around 15,000 Sikhs currently live in Scotland, most of them in Glasgow where there are four Sikh Gurdwaras (Sikh Centres) promoting free education, a free kitchen, faith and cultural services, community engagement and human rights.
glasgowgurdwara.org
treesforlife.org.uk