Cameron McNeish presents a two-part Adventure Show Special: "Roads Less Travelled – Scotland's Atlantic Way", 27 & 28 December 2018, BBC 2 Scotland.
Cameron McNeish (former Editor of The Great Outdoors) is one of Scotland's national treasures, and he is back on our television screens this Christmas presenting a two-part series of the popular Adventure Show Special – "Roads Less Travelled", for  BBC2 Scotland.
Cameron will explore "Scotland's Atlantic Way" – the route from the Mull of Kintyre with its 12-mile views across to County Antrim, up through the Crinan Canal and over to Mallaig, meeting and chatting with people along the way who can interpret the history, legend and culture.
Watch the Facebook trailer here.
He travels on foot, by bike, on the water by packraft, and in his camper van. "I'm on a mission to explore the history, legend and culture of Scotland in these two Adventure Show specials," says Cameron. "I will be rethinking what I know about music, discovering secret glens where our Commandos trained for the Great Wars, and putting my feet in the footsteps of St Columba at Keil Point."
It's a 200-mile route taking in Kintyre, Knapdale, up to Loch Rannoch and along Loch Linnhe.
"The part of the programme I think I enjoyed the most was finding out more about one of Scotland's finest Gaelic poets – Duncan Ban MacIntyre, and walking in the shadow of Ben Dorain in Argyll, the great mountain his long poem praises, in what is recognised as one of the finest achievements of Gaelic literature – a rich, rhythmic, unsentimental appreciation of wild landscape which was first published in 1768.
"It was also so interesting to meet people and learn about the little places we so often pass by without knowing much about them, such as the ruined house at Loch Ailort."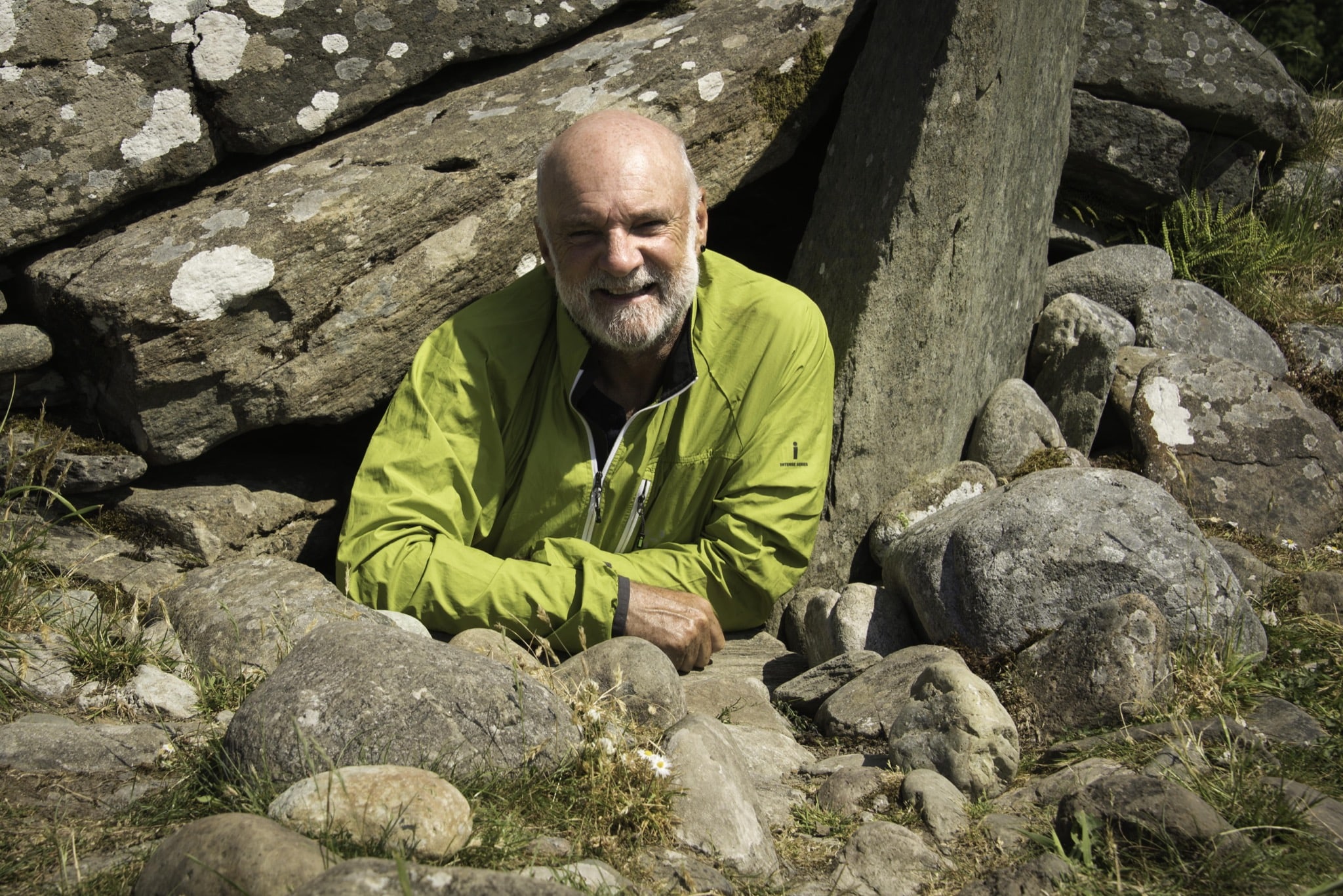 Cameron McNeish was born in Govan in 1950.  As a teenager he was a competitive athlete, an international long jumper coached by John Anderson of Gladiator fame.  But he grew up dreaming of earning a living from the great outdoors, and at that time he was drawn to the hills and did a bit of hillwalking.  In his early career he did a variety of jobs, including a stint as a Glasgow copper, selling insurance, and working as a ski instructor.  But when the opportunity arose for him and his wife to be wardens in a highland Youth Hostel, his love of climbing mountains and the great outdoors really took off.  He has written over 20 books about the great outdoors and walking especially.
Roads Less Travelled – Adventure Show Special – Thursday 27 December 19.00 BBC 2 Scotland, and Friday 28th December 1830, BBC2 Scotland. Executive Producer, Richard Else, made by Adventure Show Productions for the BBC.