After breaking his neck in 2017, professional rugby player Ed Jackson was told he might never walk again. Now he's training for an attempt on Gran Paradiso – with the help of the HONOR Watch GS Pro.
Photo credit: Matt Kelly
Ed Jackson has been described as the most inspiring man in Britain. A serious spinal cord injury in 2017 ended his rugby career and left him wheelchair-bound, but he never lost his drive – or his incredible positivity.
Nine months after doctors told him he was unlikely to walk again, Ed had ditched his wheelchair and was managing to tramp for a mile per day. In April 2018, following months of committed training and a wintery ascent, he reached the summit of Snowdon.
"It was just a year after my accident and Snowdon was basically the easiest mountain that was still a big challenge for me," he says. "That was when I caught the bug – not just for taking on these challenges but also for being outdoors. I've always loved the outdoors and I'd already done lots of walking, but my experience of the mountains was really focused around skiing. Mountaineering has become more of a passion since my accident – which is ironic, given the fact that my mobility has gone down somewhat!
Since successfully summiting Snowdon, Ed has taken on a succession of increasingly difficult mountaineering challenges. His achievements have included Mont Buet in the Alps, Mera Peak in Nepal and the height of Everest via his stairs during lockdown, fundraising for spinal cord research.
In September, the recovering quadriplegic plans to climb Gran Paradiso on behalf of his foundation Millimetres to Mountains and towards the construction of a new spinal unit in Chitwan, Nepal. It will be his third crack at the 4,061m Italian peak after bad weather scuppered the first two attempts.
"The first time it was too warm, I was sinking up to the hips and didn't manage to summit," he explains. "The second time there were a load of electrical storms. So this is quite a poignant mountain for me – because every other mountain I've taken on, I've managed to get to the summit. Gran Paradiso has eluded me not once but twice!"
With so much at stake, Ed is leaving nothing to chance with his preparations. "I've been using the HONOR Watch GS Pro to manage my personal health and training," he says. "I've got lower sensation in my body now, so it's really helpful to have some genuine feedback from the watch to make sure I'm not over-training. I also use it to record all my training. I simply select what I'm doing – whether it's indoor cycling, resistance training, stretching or anything else – and I can see my weekly plan mapped out."
Wearable technology is increasingly relied upon by adventurers and outdoor athletes for monitoring and improving progress. The HONOR Watch GS Pro is perfect for anyone looking to push themselves further in challenging environments. The explorer-friendly features include an extraordinary 25-day battery life (48 hours with GPS enabled), weather alerts and updates, high-precision dual satellite positioning systems and a 'route back' function that will guide you back from summit to starting point.
Ed also praises the HONOR Watch GS Pro's health monitoring abilities, which include a 24/7 heart rate monitor, blood oxygen saturation tracker, stress monitor and sleep monitor – essential for people with disabilities to challenge themselves safely.
"I use my watch not just to track my routes and distances every day but to give me live feedback on my vital statistics," he says. "I monitor my heart rate closely to optimise my energy throughout the day and know how many calories I need to replace for recovery. The ability to monitor your heart rate accurately is a great training aid as well – it really pushes me on during solo training sessions."
The smartwatch comes in useful during challenges as well, with the accurate satellite positioning system and the weather alerts both cited by Ed as invaluable features. With his sights set on a trip to the Himalayas in the future, the adventurer also anticipates depending on the blood oxygen saturation tracker. "A function that can let you know when you could be susceptible to altitude sickness could be really important when climbing higher peaks," he adds.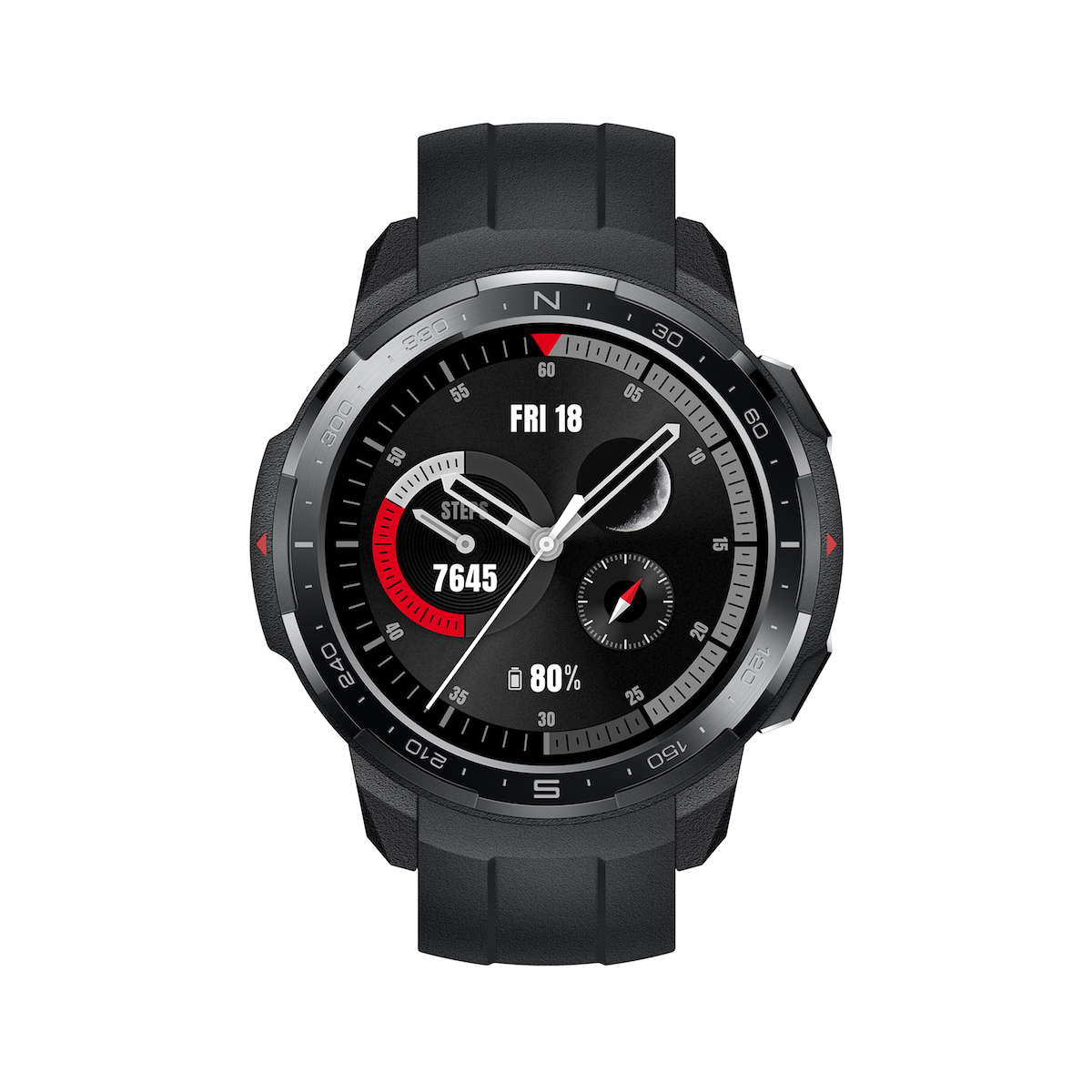 The HONOR Watch GS Pro proves that wearables can be attractive as well as functional, with its rugged lightweight design, stainless steel buttons and 1.39-inch AMOLED round screen that adapts to varying brightness levels. With over 100 workout modes, it also supports a wide range of outdoor activities from skiing to trail running.
Whether it's training for a challenge like Gran Paradiso, tracking your hill walking progress or simply boosting your fitness, the HONOR Watch GS Pro can help push your limits, broaden your horizons and explore your true potential.
In Ed's words: "Be bold and be brave but always be prepared. Wherever you are, there are adventures on your doorstep."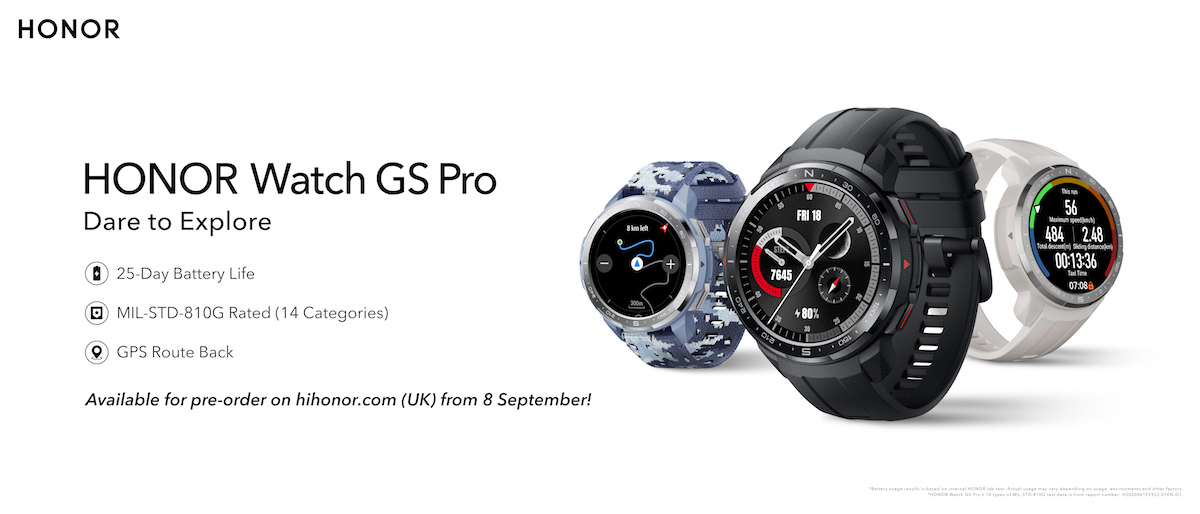 Subscribe to The Great Outdoors

The Great Outdoors is the UK's original hiking magazine. We have been inspiring people to explore wild places for more than 40 years.
Through compelling writing, beautifully illustrated stories and eye-catching content, we seek to convey the joy of adventure, the thrill of mountainous and wild environments, and the wonder of the natural world.
Want to read more from us?