Helpful tips for anyone travelling overseas for a big backpacking, trekking or mountaineering adventure
Created by The Great Outdoors for Summit to Eat
Going somewhere exciting this year?
If you're planning an ambitious trek or mountain-bagging trip, you're going to need to be prepared. Adventure food supplier Summit to Eat have provided a number of trekkers and mountaineers with meals for their trips, from ordinary walkers to people like climber Ben Silvestre, who has completed ascents across the globe, from the Himalayas to Patagonia and Alaska.
In the process, they have gathered a number of tips for planning an expedition.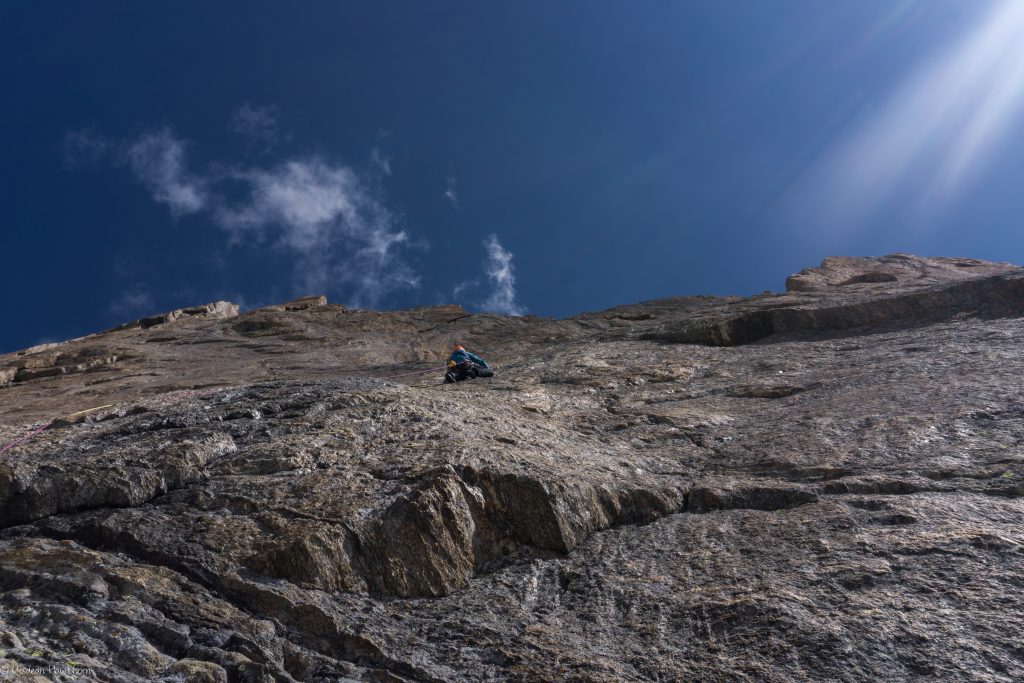 Research and defining goals
The first stage is to look at where you actually want to go. Think about the sort of trip you want to make. Do you want to backpack a big US trail, trek in Nepal or go hut-to-hutting in the Alps?
One way to identify goals and build your knowledge of an area is talk to someone who has previously climbed there. For example, when researching his most recent trip to the Himalayas, Ben Silvestre approached American climber Jeff Shapiro for some insights into the area to help with overall planning.
Having a goal in mind for your trip can help you to focus the rest of your planning around  the best way to achieve that goal. Think also about the time of year you hope to travel and the conditions you might face in particular parts of the world and at different altitudes. The time of year in which you travel could affect logistical factors in your trip, such as changes to the best way of getting to and from a location.
In some parts of the world, you will also need to consider the political climate. Are you thinking of visiting an area that can be openly hostile or is currently facing political unrest? Are there potential issues for people travelling to that area? Deciding on a location should be exciting and form the foundation for the planning of the rest of your trip.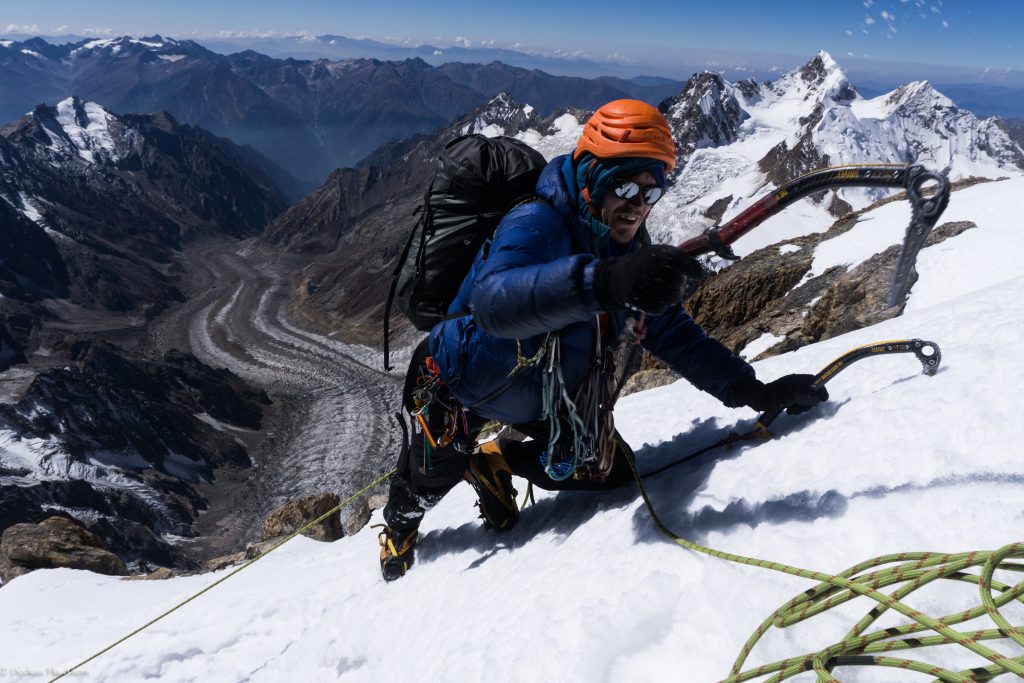 Logistics
Your next step after deciding on a location is planning your logistics and itinerary for the trip. The length of your expedition has a major impact on a number of factors, including:
Transport – every aspect of getting to your destination, from flights to vehicles to get you to your start point.
Accommodation – consider every stage of your trip. You might be planning on wild camping, but would you like a roof over your head every few nights? Do you need permits to camp?
Insurance – protect yourself, the trip and your belongings.
Equipment – depending on the routes you're taking, weather, time of year etc., the equipment you need could be very different. particularly in terms of clothing and food choices. You should also keep in mind the wear and tear on equipment. What spares will you need to take withyou?
Your team – not just in terms of planning around how many of you are on the trip, but also if you are enlisting a guide or someone with more experience of the area to lead you on your climb.
It's important to plan for as many eventualities as possible, to help your trip go smoothly.

Supplies and nutrition
Especially when backpacking independently, you need to account for every scrap of weight you carry, so finding lightweight solutions is crucial.
Simple options for transporting and preparing food will help you reduce weight in your pack, and on your back. Freeze-dried meals are a great way to pack plenty of food without additional weight. If you can eat the meals in the containers they come in, you can reduce weight by needing fewer utensils, perhaps only having to carry a stove in which to boil water.
Look for food that's rich in carbohydrates and protein in order to keep you full, warm and energised. It's also worth packing energy bars to help maintain energy levels. And don't forget to carry water purifiers and/or filtration systems, to ensure you always have access to clean water.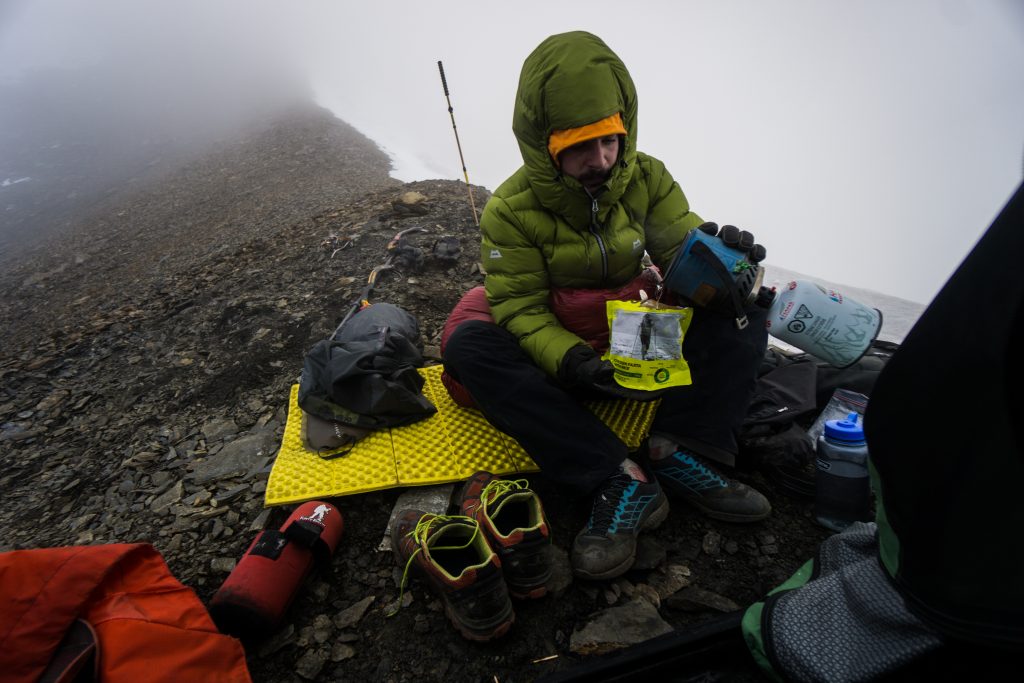 Training
Once you're well underway with the organisation of your trip, you should begin to think about your physical and mental preparation.
Training can involve taking shorter trips closer to home that help you get used to using new equipment, including your camping kit. Also consider other options – such as training in the gym, cycling or running – as well as focusing on nutrition in the run-up to your trip, to make sure you head off in peak condition.
Being far from home and in a physically demanding environment can take a toll mentally as well as physically. Training doesn't stop when you set off for your trip. You should be constantly looking for ways to build up your mental fortitude and prepare for adventurous walking and mountaineering.
Climber Ben Silvestre found that he needed to take time to acclimatise when he arrived in the Himalayas. He was at a crux point in his life, having recently got engaged, and was concerned about taking too many risks. After walking the route from basecamp to the start of his climbing route a few times, he felt much more comfortable.
The key to preparing for any adventure is to give yourself plenty of time. Plan as far in advance as you can and consider as many variables as possible. Being adaptable can help not only to ensure you are safe and prepared, but also allow you to contend with and overcome issues which could otherwise detract from the excitement of the experience.