Mikey Kay spent three years making a documentary about his autistic older brother and their ambitious trips out together in the Welsh mountains. Emily Rodway spoke to Mikey to find out more about the film and the family whose story it tells
Today, Mikey Kay and his big brother Spencer have been out walking in the mountains of Snowdonia. When I spoke to Mikey before they left this morning, he told me of their plans – from Ogwen Cottage, they would head up past Llyn Idwal, up the Devil's Kitchen, traverse the Glyderau and descend via Tryfan.
If you happened to be up on the Glyders this afternoon, you'd no doubt have noticed Spencer and Mikey as they passed. Walking very fast and probably making quite a lot of noise, they would have been hard to miss.
Take him into the mountains and Spencer turns into a "powerhouse".
He walks far and he walks fast
The Kay family regularly get together to go for mountain walks, as often as possible when 45-year-old Mikey – who is based in Paris – comes over to North Wales to visit his older brother, Spencer (47) and his younger sister, Charlotte (39).
All three of them love long walks in the Snowdonian hills, but these trips are mostly for Spencer's benefit. Spencer is autistic, is cognitively impaired and is unable to wash, dress or cook for himself. But take him into the mountains and Spencer becomes what Mikey describes as "a powerhouse". Spencer walks far and he walks fast.
"He's just a mountain goat," says Mikey. "You physically cannot stop him. His legs are bigger than Lance Armstrong's. He seems not to feel cold or pain and he just keeps on going – he doesn't have a stopping mechanism. And the most wonderful thing is he never complains. He's a resilient old bugger. Hard as nails."
My Brother and Me
Next Tuesday evening, BBC1 Wales will broadcast My Autistic Big Brother & Me, a 40-minute documentary that Mikey, a former RAF pilot turned broadcast journalist, spent three years making. Those living outside Wales can catch it on the iPlayer afterwards.
The film reveals how the Kay family – starting with their mum, Nicola, and continued later by Charlotte and Mikey – fought for Spencer to stay at home rather than being institutionalised (as was common in the 1970s when he was born) and how this has enabled Spencer to continue hillwalking, and finding release in the mountains.
 "She knew his peace came from the mountains. That's where we spent our childhood most weekends: in the mountains with Spencer. Doing lots of walking."
The family passion for the great outdoors goes back a long way. "My father was an RAF Mountain Rescue Team leader and we moved to Anglesey when we were very young," recalls Mikey. "Walking in Snowdonia became part of our routine.
"My father was always away climbing. He was an accomplished mountaineer – brilliant on the mountains; brilliant with people. But he wasn't brilliant with a mentally disabled child: he just couldn't deal with it. So my mum took on the mantle with Spencer. She was so pioneering, so hands-on. She knew the mountains were Spencer's medicine.
"She refused to accept any kind of synthetic drugs to calm him. She knew his peace came from the mountains. That's where we spent our childhood most weekends: in the mountains with Spencer. Doing lots of walking."
The passionate dedication to her autistic son continued till the very end of their mother's life. Mikey describes how Nicola Kay woke up one morning nine years ago, washed Spencer's bedclothes, gave him breakfast, and then went to her bed, where she passed away. The film was made partly as a tribute to her and her legacy.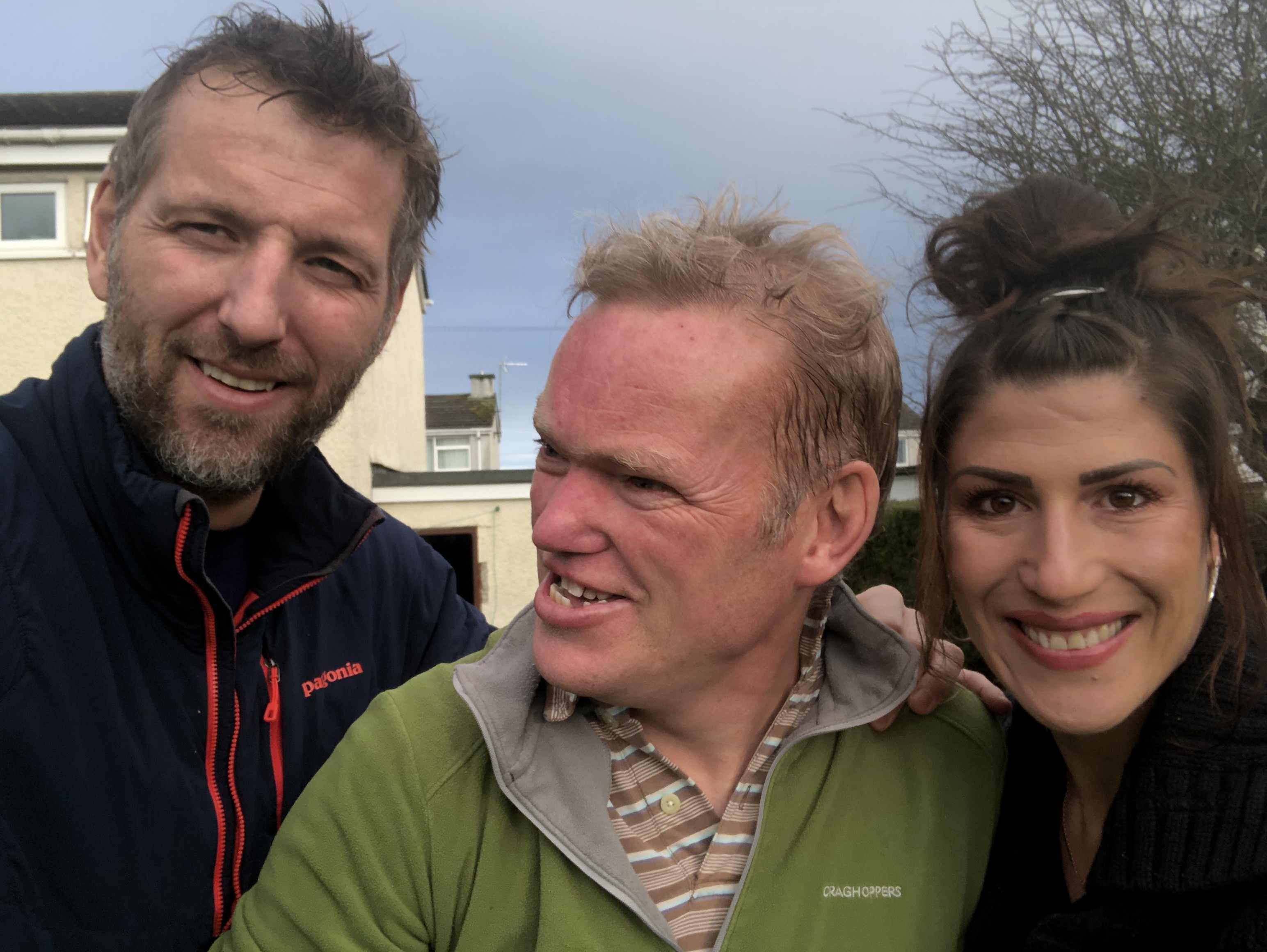 A Loving Family
Since their mum's death, Charlotte has taken on much of Spencer's care, while Mikey has utilised his negotiating skills – honed via his military and journalistic experiences – to secure Spencer a package of additional professional care and keep him at home: no easy feat in an era of austerity and narrowing council budgets.
But none of this would have worked without the commitment and love of Charlotte and her husband, Simon. "It's quite phenomenal for a sibling to commit and sacrifice what Charlotte has for Spencer,"  says Mikey, the admiration evident in his voice. "As she says in the film, 'We'll grow old together'."
Mikey is based in Paris, but comes home every few months to spend time with his siblings and, inevitably, to accompany them on a trip into the hills. Over the past three years, he has also been recording footage for the documentary. Spencer hasn't expressed any discomfort at being filmed, but there was one stumbling block during the recording – the fact that he always likes to be in front on their walks.
"If you ask Spencer to do something and he doesn't want to do it, he won't. But sometimes I just had to get in front of him to film him coming up a hill rather than always filming his heels," explains Mikey.
"There were times I had to ask Charlotte to hold Spencer so I could run ahead. Otherwise, when I tried to go round him with my camera, he'd just chase me."
"There were times I had to ask Charlotte to hold Spencer so I could run ahead. Otherwise, when I tried to go round him with my camera, he'd just chase me. When you watch the film, every time you see him coming up a hill, try to think of the blood, sweat and tears that went into that shot!"
Thankfully, Spencer's two siblings are both in good physical shape, and have sufficient fitness to keep up with their "powerhouse" of a big brother. As a result, their days out together in the Snowdonian mountains are a hugely positive experience for all involved.
"For me, Snowdonia is a very personal and special place, because it's where I take time out of busy life to go walk in the hills with Spencer and Charlotte," says Mikey. "But also to think about mum. She was a wonderful woman who I miss a lot. The mountains for me,  even now, are a special place where I get a bit of solitude."
And Spencer? What does Mikey believe his big brother draws from those long days on the hills?
"What the mountains give Spencer is a place to absorb his energy, his frustrations and his chatter. He can go into the hills and talk and shout – and if he needs to scream, it's away from the judgement of people. The mountains put that blanket of safety around him – be who you want, nobody's going to judge you. I don't think he understands that, but we do. And we know how good the mountains are for him, so we choose to take him there. He just loves to walk."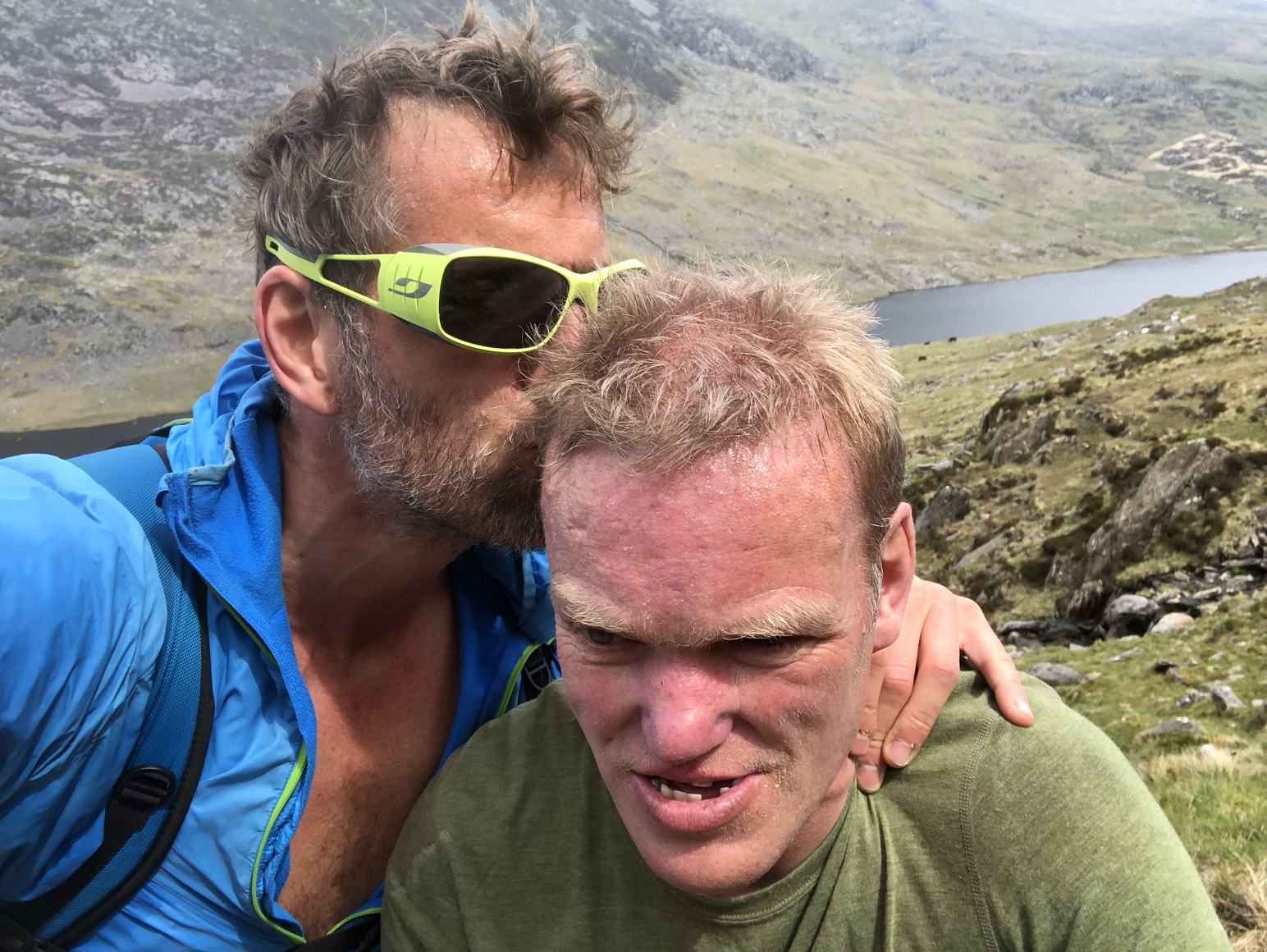 My Autistic Big Brother and Me is broadcast at 22.35 on Tuesday, on BBC1 Wales.