The legendary two-day Original Mountain Marathon was held this weekend at Llanthony in the Black Mountains of South Wales – and conditions were punishing.
'The OMM', created in 1968 to test competitors' abilities in the mountains, is famed for the gruelling terrain and conditions the teams face.
Held at the end of October to guarantee bad weather, the event tests the skills required by anyone entering the UK mountains. Competitors are tasked with planning a route to find a series of checkpoints including an overnight wild camp before returning the following day.
After 6:35hrs of day 1, Skyrunning World Champion Jonathan Albon and his Triathlete partner Gudmund Viljo Arponen Snilstveit endured blizzards and minus 12 degrees temperatures to lead the Elite Course by 2 minutes over seasoned elite OMM runners Nicholas Barber and Jim Mann. A classic battle of experience versus world-class form ensued over the tough terrain.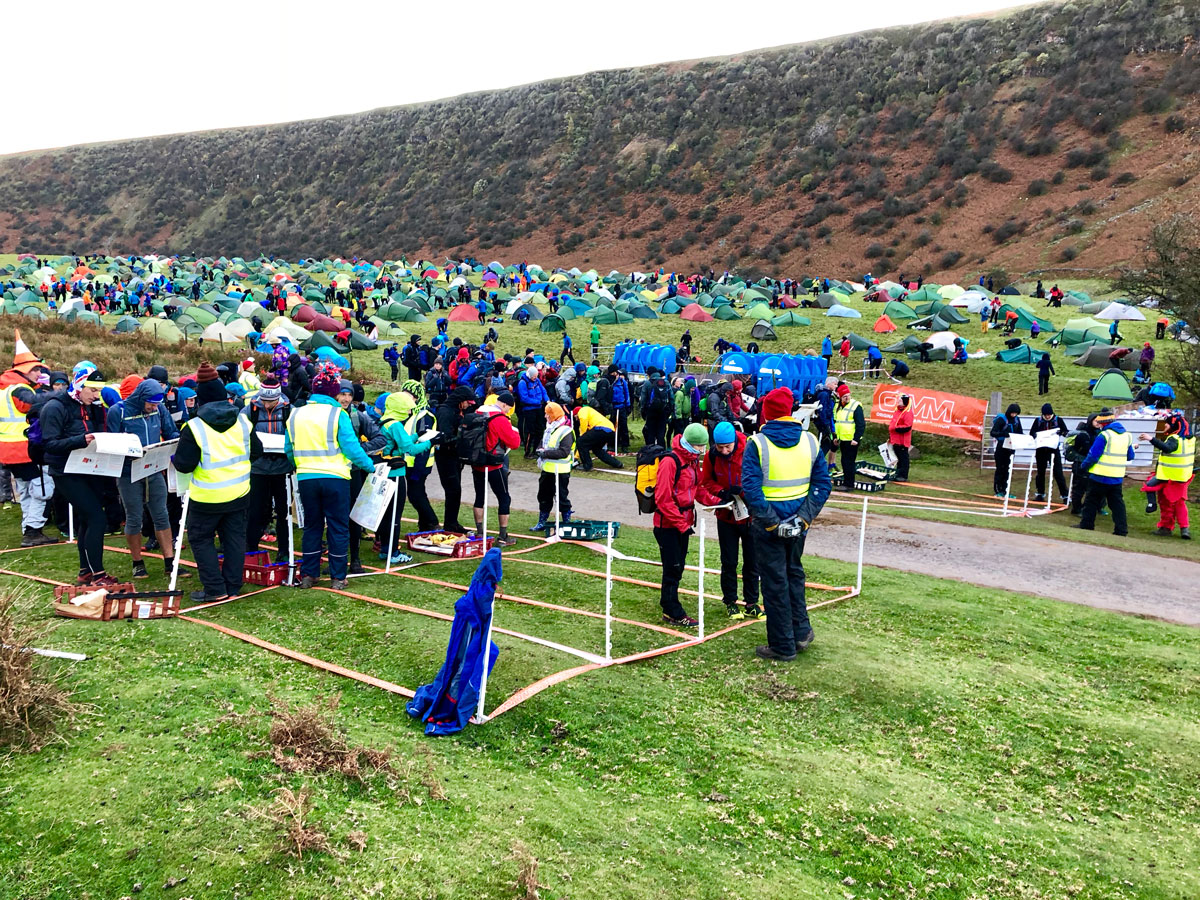 The rest of the 2000 competitors completed their routes to the overnight campsite at Capel-y-ffin. Having run with all the equipment they needed for a self-sufficient overnight camp the teams spent a bitterly cold night under a clear sky before racing back to the event centre the following day.
Jonathan Albon and Gudmund Viljo Arponen Snilstveit extended their lead over Nick and Jim as the newcomers quickly gained confidence to take the Elite win, with an impressive third place for Edinburgh University team Alistair Masson and Tim Morgan.
300 first timers competed this year. The organising team commented: "It's great to see the event still growing after 50 years and we're pleased that the OMM is still inspiring new people to access wild spaces in the UK."

Other achievements of note from the 51st OMM: Phil Ward completed his 100th Mountain Marathon, and Calvin Routledge and Robert Ashton won the Hutton Military Trophy.
"The event fundamentally promotes sounds mountain judgement and responsible use of our wild spaces," says OMM. The event takes 2 years of planning and involves a number of organisations, one of which is Mountain Rescue. OMM has a 50-year partnership with Mountain Rescue as both organisations share a synergy in their approach to mountain use. This year's event was welcomed by the Longtown MR team. Team Leader Luke Lewis said, "We're happy to support the event. A lot of people will have seen how great the [Black Mountains] area is. It's great event. We've had a couple of team members taking part and have finished on the podium."
The 2019 OMM will be held on the 26+27 October and with this years event selling out 4 months earlier The OMM is striding forwards to its next milestone.
Entries open on 1st December. As is the 50-year tradition, the location of the 2019 event won't be released until the month before the event.
theomm.com