Lakeland's newest long-distance trail gets its own guidebook from author Mark Richards
The Lake District National Park Authority and the Friends of the Ullswater Way have announced the publication of The Ullswater Way Official Guide.
Established after 2015's Storm Desmond, the 20-mile Ullswater Way is Lakeland's newest long-distance trail. It was officially opened in April 2016, the successful culmination of several years of work improving existing rights of way, developing new access and installing new signage. During its first year after opening, it's estimated that 60,000 walkers used the path.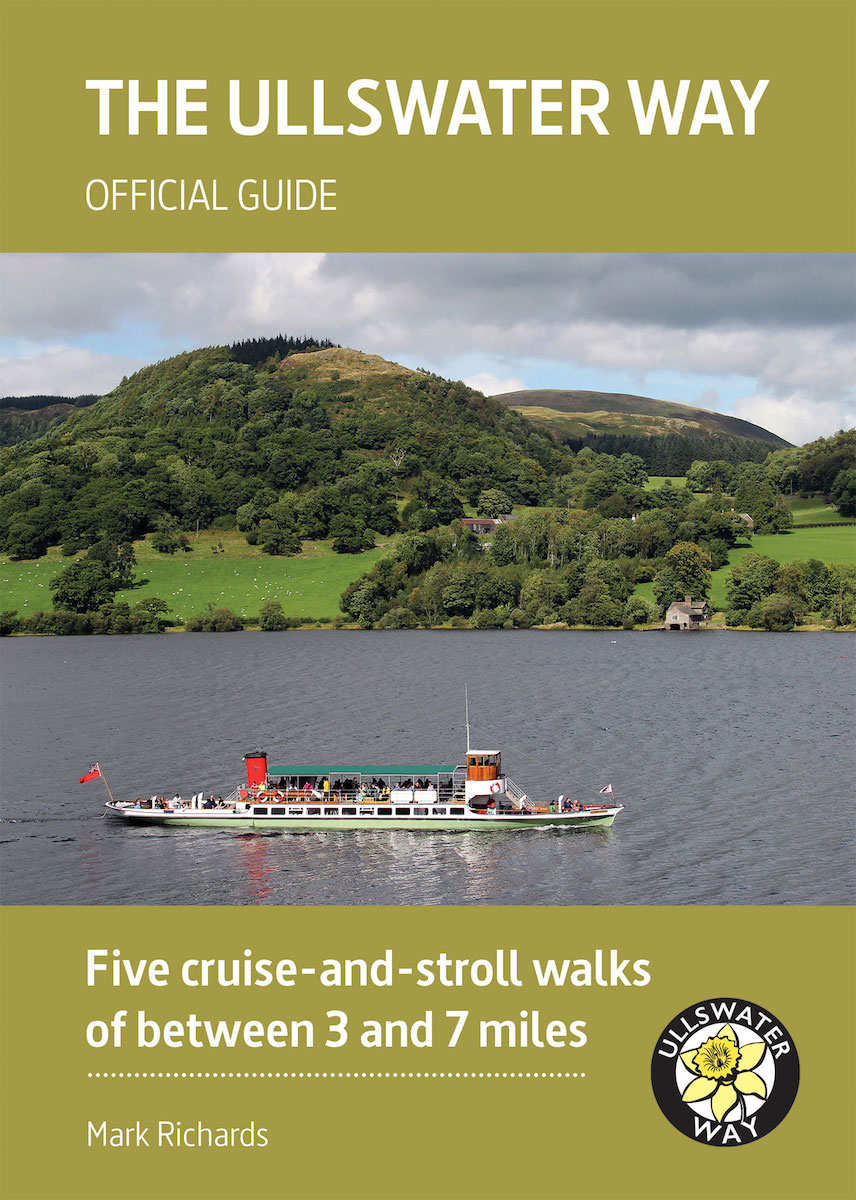 The Official Guide is a fully mapped and lavishly illustrated walker's companion crammed with information and insights into the Ullswater valley from guidebook author Mark Richards.
The Guide includes five walks, ranging from three to seven miles. The walks can be combined, or done separately using the Ullswater Steamers. Follow Wainwright's 'finest walk in Lakeland', seek out Wordsworth's daffodils, visit Aira Force, and summit Gowbarry Fell.
The Guide includes detailed maps, fell panoramas, Mark Richards' kinescopes, and details of pubs, cafés, parking and bus stops. £1 from the sale of each book will be donated to the National Park to keep the Way in good repair.
Commenting on the Guide, Anne Clarke of Friends of the Ullswater Way said: "The beautiful and informative Guide will help walkers get the best out of walking the Ullswater Way. There has been brilliant cooperation between all who worked together to make it happen. The author, Mark Richards has done a superb job, bringing alive the cultural history of the valley."
The Guide is available at select shops in the Ullswater Valley and from www.inspiredbylakeland.co.uk.