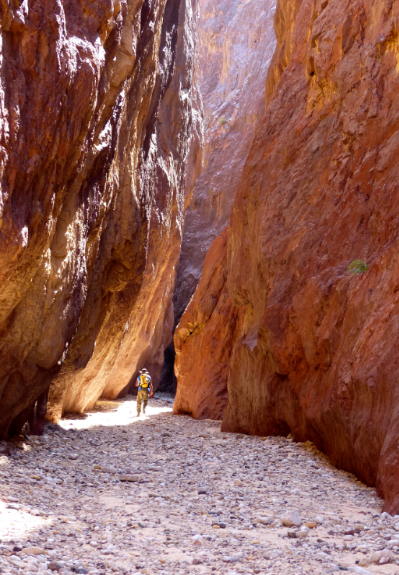 New trail will reap benefits for all
---
Finally some good news from the Middle East. The Jordanian Tourism Ministry have approved the Jordan Trail, a new six hundred and forty kilometre trek along the mountains above Jordan's Rift Valley.
This is a crucial moment in the history of the trail. The opening means that USAID can provide funding for the newly formed NGO, The Jordan Trail Association. Work will now continue on the trail website with its maps and GPS data under the supervision of Amjad Shahrour who is now designated as the Trail Manager.
It is hoped that the trail will not only introduce both Jordanian and international walkers to Jordan's vastly varied country and eco-systems, but equally importantly aid the socio-economic development of the villages along the way and provide opportunities for cultural exchange between walkers and the local people. Something which is, perhaps, of special benefit in these troubled times, though it must be said that Jordan has remained uniquely untainted by the current strife in its neighbouring countries.
The opening of the trail would not have been possible without the work of climber and travel writer, Tony Howard and his colleague Di Taylor. After exploring Jordan in the 1990's for their guidebook, Jordan's Walks, Treks, Caves, Climbs and Canyons, they realised many of their routes could be linked to create a country length trail. Despite many obstacles Howard and Taylor continued to work on the project before finally accomplishing their ambition.
Tony has worked with Austrian and BBC TV and is a contributor to outdoor magazines and guidebooks including 'Walks and Climbs in Romsdal, Norway' and 'Treks and Climbs in Wadi Rum'; and with Di Taylor, 'Jordan – Walks, Treks, Caves, Climbs and Canyons', 'Treks and Climbs & Caves in Al Ayoun, Jordan', and 'Walks in Palestine with the Nativity Trail'.
To find out more visit: http://jordantrail.org  and https://www.facebook.com/TheJordanTrail/
photos: Di Taylor