Rewards offered as part of crowdfunder include days out with members of The Great Outdoors team and subscriptions to the magazine
Today the Mend Our Mountains: Make One Million campaign launches its crowdfunding drive as part of a wider campaign to repair landscapes blighted by erosion.
The appeal, backed by celebrities including Sir Chris Bonington, Julia Bradbury and Steve Backshall, is a follow-up to the BMC's original Mend Our Mountains campaign and is a partnership between the British Mountaineering Council (BMC) and the UK's family of 15 National Parks.
With ever-increasing numbers visiting our open spaces, National Parks are a victim of their own success – booming visitor numbers mean more boots on paths, while tighter budgets in many places have limited capacity to keep up repairs. Even as they rise up the political agenda, with possible new parks on the horizon, the UK's National Parks are struggling.
Around £375,000 of the Mend our Mountains: Make One Million target has already been raised, and the crowdfunding drive launching today is the largest single effort of the campaign, aiming to add another £150,000 to the total. The campaign will run for at least six weeks.
Supporters can choose to claim a reward in exchange for their donation, with rewards ranging from t-shirts to helicopter rides. Rewards offered by The Great Outdoors magazine include individual annual subscriptions, the chance to be photographed for the front cover of the magazine and a night walking experience with 'Moonwalker' Alan Rowan. Gear Editor Chris Townsend is also offering a day's excursion in the Cairngorms.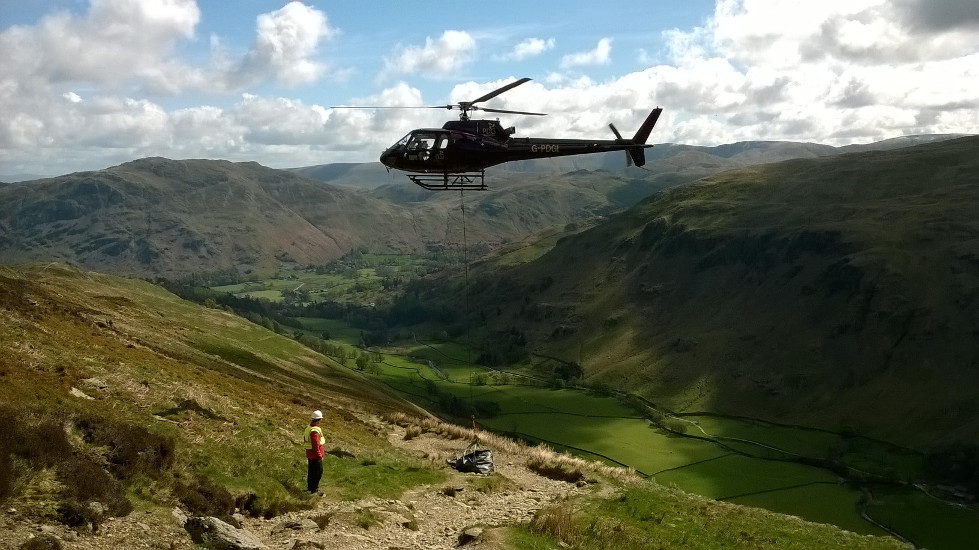 Carey Davies, BMC hill walking officer, said: "Over time, the steady pounding of feet can blight the mountains, causing erosion scars that harm the local ecology and ruin people's enjoyment. Erosion is one of the biggest and most expensive problems to manage. In the past, in popular places like the Yorkshire Dales, some of these scars caused by countless feet have grown to up to 30 metres, motorways of damage as wide as parts of the M1. 
"To manage this problem needs effective intervention, usually through the construction of paths, which help to heal the mountain landscape and protect habitats and wildlife. But they are not cheap to construct. Good quality paths can in some places cost more than £200 per metre – which adds up to a staggering third of a million pounds per mile!"
www.crowdfunder.co.uk/mendourmountains