Campaigners plan to walk on private land across England this weekend in protest at government plans to criminalise trespass. 
This Saturday, activists plan to trespass on privately-owned land to mark the 89th anniversary of the Kinder Scout Mass Trespass.
They aim to protest against the government's new crime and policing bill, and to highlight the fact that 92% of land in England is still out of bounds to the public.
The protests are organised by Extinction Rebellion (XR) with support from the Right to Roam campaign.
"The Kinder Scout Mass Trespass feels like a really important event for us to commemorate as we're in the midst of a climate emergency and a public health crisis," says Roman Paluch-Machnik from Extinction Rebellion. "These protests are about remembering the radical history we have in the UK of people fighting to access the outdoors and the benefits it offers. We want to get people outdoors, reconnecting with nature, understanding the importance of what it is we're destroying all around us."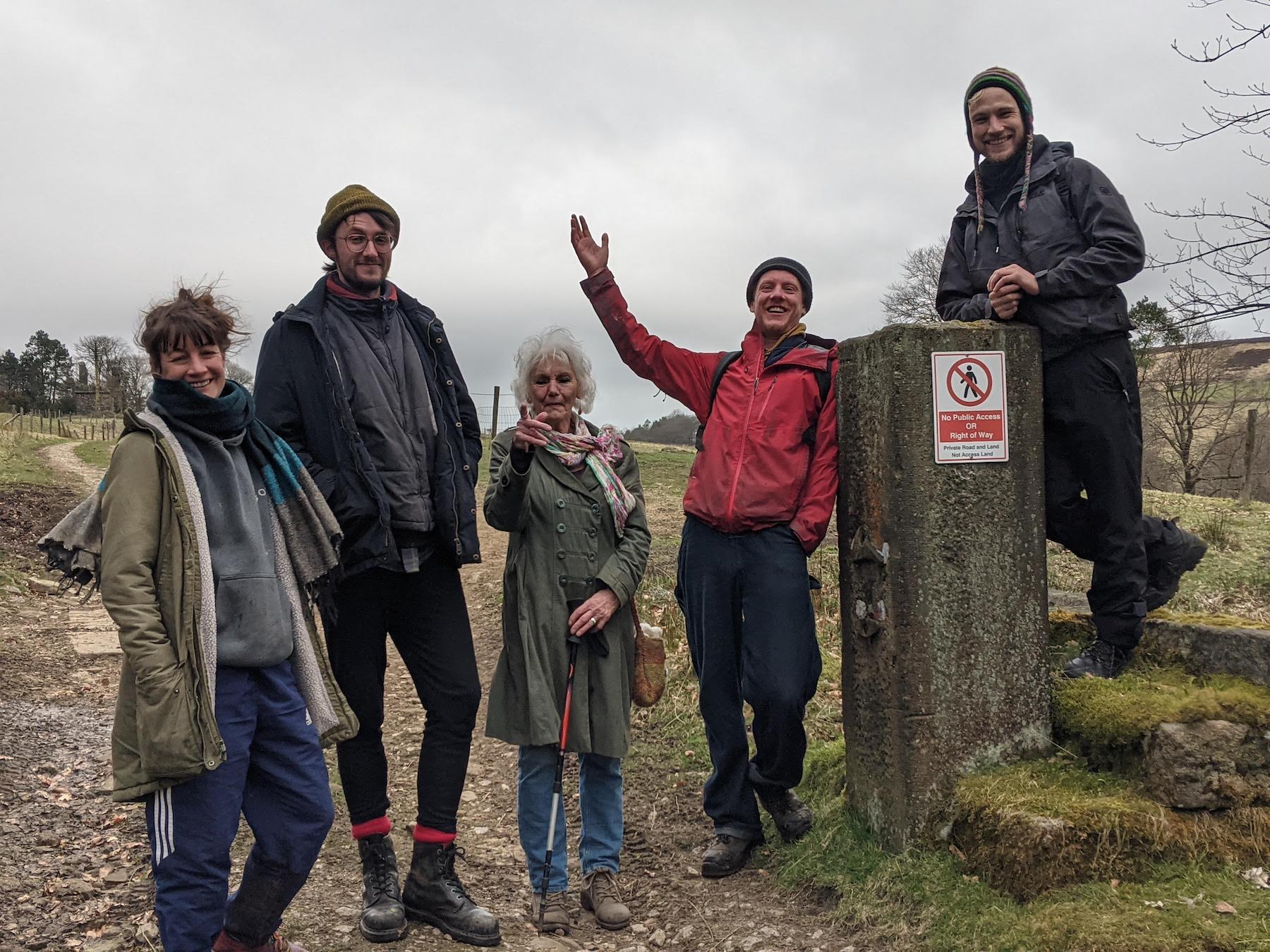 Starting a dialogue
The organisers claim that much private land is "criminally misused", with large swathes of it dedicated to grouse shooting, golf and extraction. Many of the small-scale trespass actions will target these activities, with a Manchester group touring prominent golf courses and Calderdale activists trespassing on a local grouse moor. There will also be a walk (trespass-free) on Kinder Scout.
The planned protests have encountered opposition from rural campaigners, with Tim Bonner of the Countryside Alliance describing them as "blatant anarchism."
But Nick Hayes, author of The Book of Trespass and pioneer of the Right to Roam campaign – which has created the signs for this weekend's protest and written a letter for XR to deliver to landowners – says that trespass is the only way to engage landowners in a dialogue. "First and foremost, we want to understand their concerns about public access and communicate our concerns about the lack of it," he says.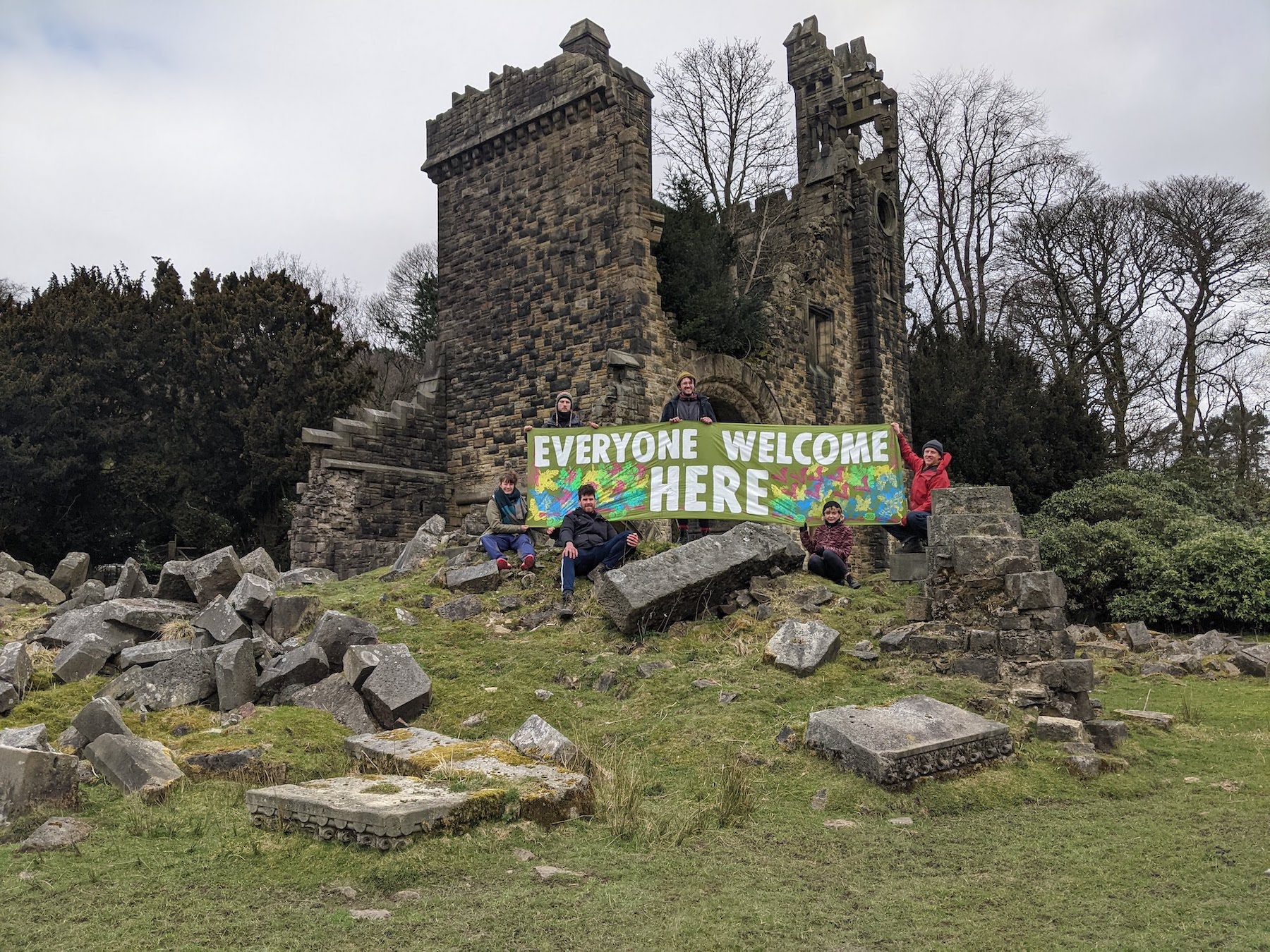 Concern over new powers
Underlying this weekend's protests is concern over the Police, Crime, Sentencing and Courts Bill, which – if passed into law – would criminalise 'trespass with intent to reside'. Not only would that impact travelling communities and potentially even on wild campers, it would also give police new powers to deal with protests.
"It will fall hardest on traveller communities first and foremost, and that persecution seems to be the last acceptable form of racism," says Roman. "But it will also have a huge impact on the activist scene. Protests against fracking sites or power station in rural areas have always involved plenty of infrastructure, with people setting up camps in fields or other sites. Those people will be involved in a criminal matter rather than just a civil one."
Summer of trespass
This weekend's actions could mark the start of a theme, with several similar protests planned by the Right to Roam campaign over the next few months.
"We have two targeted locations where we'll be trespassing under the leadership of botanists, ecologists, writers and artists," says Nick. "We want them to be litter picks and wildlife surveys. The idea is that we'll be foregrounding the 'active trace' approach – rather than leaving no trace, it's about leaving the landscape you're entering better for you being there. We're constantly being told that the public are a threat to nature and we want to prove the exact opposite. We want to prove that the lion's share of people who use the countryside do so because they love it."
Keen to get involved? Sign up to the Right to Roam campaign at www.righttoroam.org.uk or find out more about the XR-organised trespass on Saturday 24th April at https://extinctionrebellion.uk/event/trespass-together
Government plans to criminalise trespass are the target of UK-wide protests planned for this weekend.