Lou Rudd, friend of the late Henry Worsley, to attempt a solo unsupported crossing of the Antartic continent – the Spirit of Endurance Expedition.
In January 2016 former British Army officer Henry Worsley was evacuated from the frozen white expanse of Antarctica, only 30 miles or so short of completing a solo traverse of the continent. Worsley was to sadly die soon after his rescue, succumbing to a serious bacterial infection. Now, two years on, fellow soldier Captain Lou Rudd is flying south to try to complete the journey that his close friend could not.
The idea of traversing the Antarctic continent is of course not new. Ernest Shackleton infamously set out with this objective on his ill-fated Endurance expedition in 1914. The nut was first cracked some years later in 1958 by Vivian Fuchs, who led an 11-man team, including Ed Hillary, from north west to south using snow tractors. It was a further 40 years before a foot crossing was successful, with Norwegian Børge Ousland becoming the first to do so in 1997.
In the intervening years, a handful of others have traversed Antarctica, either in a team, with resupplies, or with kite or sail assistance – as Ousland utilised. The difference for Rudd, as with Worsley, is that he is trying to become the first to do the journey solo and without any outside assistance (e.g. food or fuel drops) or support (e.g. utilising wind to kite ski). This does add an increased level of difficulty, as kite skiers for example can cover hundreds of kilometres on a good day, whereas a proficient skier without the assistance of wind will hit around 30-40km. And, of course, there is a greater risk when travelling alone.

For Rudd, the expedition – named Spirit of Endurance in homage to Shackleton – will begin in the north west of Antarctica at Hercules Inlet on the Ronne Ice Shelf in the Weddell Sea (near where Shackleton had planned his start 104 years ago), and will aim to finish in the south on the Ross Ice Shelf around 75 days later. He'll haul around 140-150kg of supplies and equipment using a purpose-built sledge.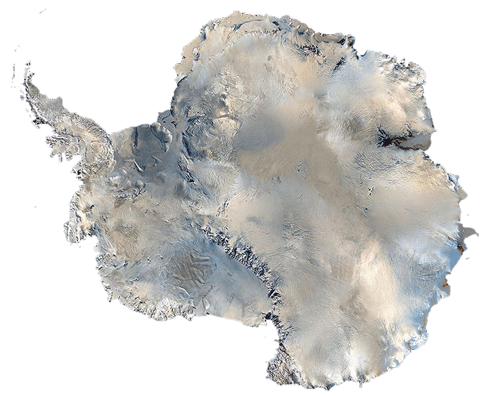 "Within the polar community, Antarctica is called 'The Great White Queen', and like a siren song she draws you back," Rudd explains. "I absolutely love the sheer vastness of Antarctica. It blows me away every time, and without even knowing it, I've probably been preparing for Spirit of Endurance for well over ten years now. It has always felt like my destiny".
Rudd continues: "A thousand miles on your own, for two and a half months of complete solitude and carrying all of your own kit. It's right at the limits of what is possible and being out there really puts this expedition into perspective; you are this tiny little black dot in this huge white expanse, working your way across the continent. It's a place that can kill you in minutes if you get things wrong. It could be as simple as pitching your tent, if the wind catches it… it's gone, it floats like a parachute and blows away. Potentially life-threatening situations can develop in seconds, especially when solo. There's very little room for error, which is daunting at times. You've got to be either daft or courageous, or probably a bit of both!"
In 2011 Rudd teamed up with Worsley for his first taste of Antarctic travel, by successfully recreating Robert Scott's 1911 route to the South Pole: "Henry completely inspired me from that very first journey and gave me that real deep appreciation for the polar pioneers and for polar history in general. I knew absolutely nothing about polar travel; the dark arts, the routines, the kit, he taught me everything."

Rudd has however trained in arctic warfare during his 30 years with the Army. And in 2017 he led a team of Army Reservists on a supported crossing of Antarctica. For 'outstanding leadership and determination' during this trip, Rudd was awarded an MBE earlier this month.
Rudd clearly has the backing of his expedition patron, Sir Ranulph Fiennes, who said: "Antarctica is a beautiful and brutal place that I am delighted to see still retains its magnetic pull to modern adventurers, like Captain Louis Rudd MBE. A solo, unsupported, unassisted crossing of Antarctica, without any form of wind assistance, remains one of the last great polar journeys and I commend Lou, and wish him the very best of luck, for attempting the 'Spirit of Endurance' expedition."
To add spice to Rudd's attempt, American Colin O'Brady has just announced that he is also heading south this season to have a crack at the very same journey. If Rudd or O'Brady come up short, another former British Army man Barry Gray is waiting in the wings for an attempt in 2019. The race for this polar record is well and truly on!
You can follow Rudd's journey via
www.shackletonlondon.com
. The Spirit of Endurance Expedition is raising money for The Royal Foundation's Heads Together mental health charity and for ABF The Soldiers' Charity. ABF offer lifetime support to soldiers and veterans from the British Army, and their immediate families.
Expedition timeline
25th October, 2018: Rudd Departs For South America.
26-31th October, 2018: Final prep in Punta Arenas.
1st November, 2018: Fly to Union Glacier with Antarctic Logistics & Expeditions
1-7th November, 2018: Expedition start date, weather conditions permitting.
22-30th December 2018: Expected to reach South Pole.
7th-25th January 2019: Expected to complete expedition.
27th January 2019: Latest completion date.
Header image © Rene Koster Photography