Freelance guide Vicky Inglis is spending lockdown living in a caravan on the Aberdeenshire coast. Here, she talks about the insecurity of being self-employed during the coronavirus crisis.  
Pictured: Garden camping, Vicky Inglis
I've not long returned from working overseas for the season, and have been staying in a caravan at the end of my parent's garden for the last few weeks. They're shielding my elderly granny in the house, as she needs round-the-clock care, so this means I can help without compromising their exposure to the virus; going shopping, running errands for neighbours, doing maintenance jobs around the place.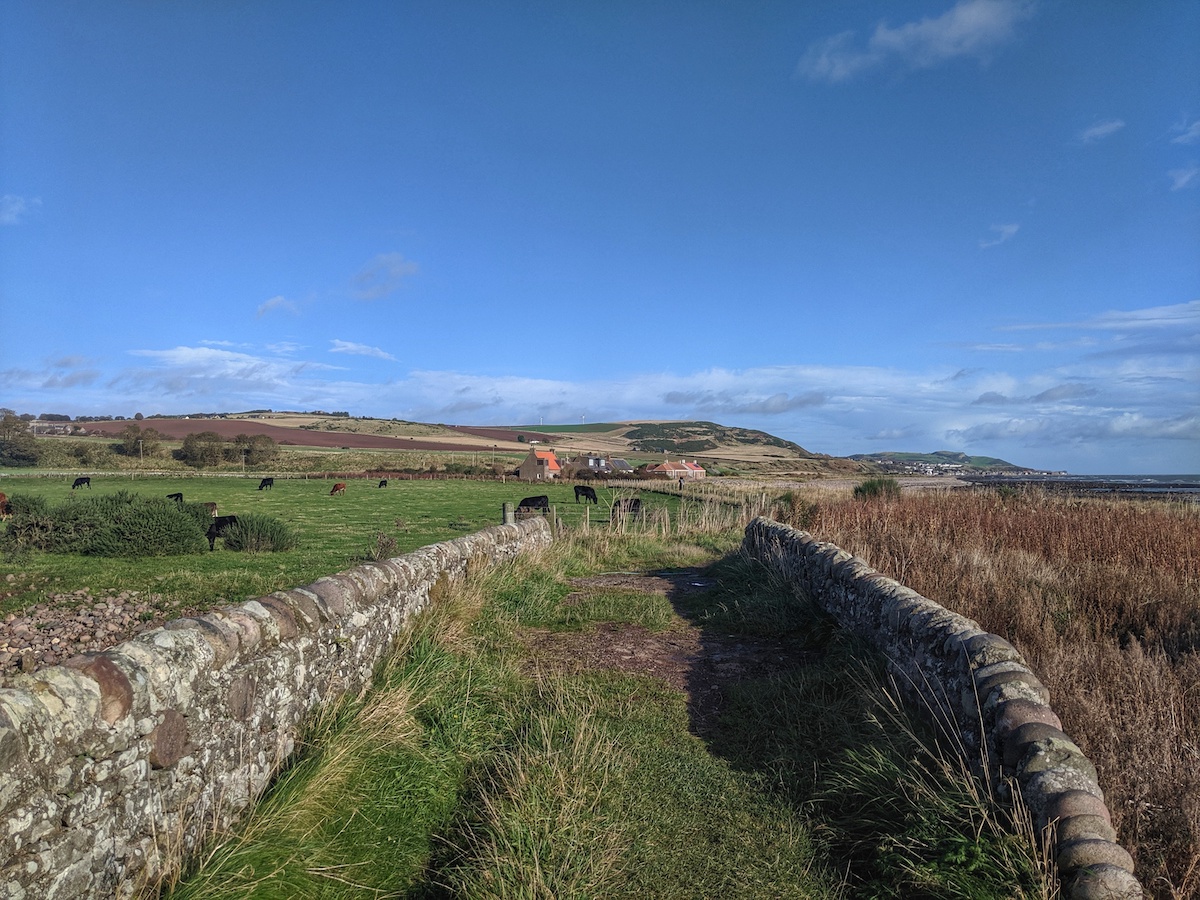 Pictured: the views on Vicky's daily exercise
It's helping me too, as I finished my contract at the end of March, and don't know how I'll find more work at the moment. I'd been wildlife guide on a traditional sailing ship last year, and had just started building my freelance guiding work up. As I've been self-employed for only a year I don't qualify for any support. It's been overwhelming at times; with no work to focus on I feel like I've lost my direction. I've signed up to help with the volunteer response, so hopefully will get something out of that soon.
I still feel like I'm lucky through. I'm in a rural area on the beautiful Aberdeenshire coast, a kilometre or so from the nearest village, surrounded by farmland and have the sea just metres from my doorstep. I have space to go for walks and runs along the coastal path, and just to get outside, watch the birds, potter about on the shore, and breathe. I took my tent to the front garden for a 'camping trip' over the Easter weekend. I have friends and family who have to remain isolated indoors, so I know how fortunate I am to have this right on my doorstep.
Make indoor time better with The Great Outdoors
During the lockdown, we're continuing to work (from home!) to make a magazine that will help you keep your outdoor spirit alive. Even though you can't go physically go to the hills and mountains, we aim to take you there with our words and images, and perhaps conjure some of the feelings they inspire. 
To show our readers our gratitude for their support at this time, current subscribers have had their subscriptions upgraded to include free access to the digital edition of the magazine.
To give you some great reading material for these indoor days, we're also offering new readers:
Stay home, stay safe, and see you on the hills when the day comes!