He might be locked down in a top-floor Glasgow flat, but Mark Connelly has found an incredible way of bringing the outdoors indoors. 
As someone who is used to spending at least one or two days a week wandering the countryside, hiking or looking for photo opportunities, I initially found this lockdown situation incredibly difficult.
I love photography, wildlife and hillwalking and try to combine them all as much as life allows, so the first week of isolation in my flat was a particularly tough challenge mentally.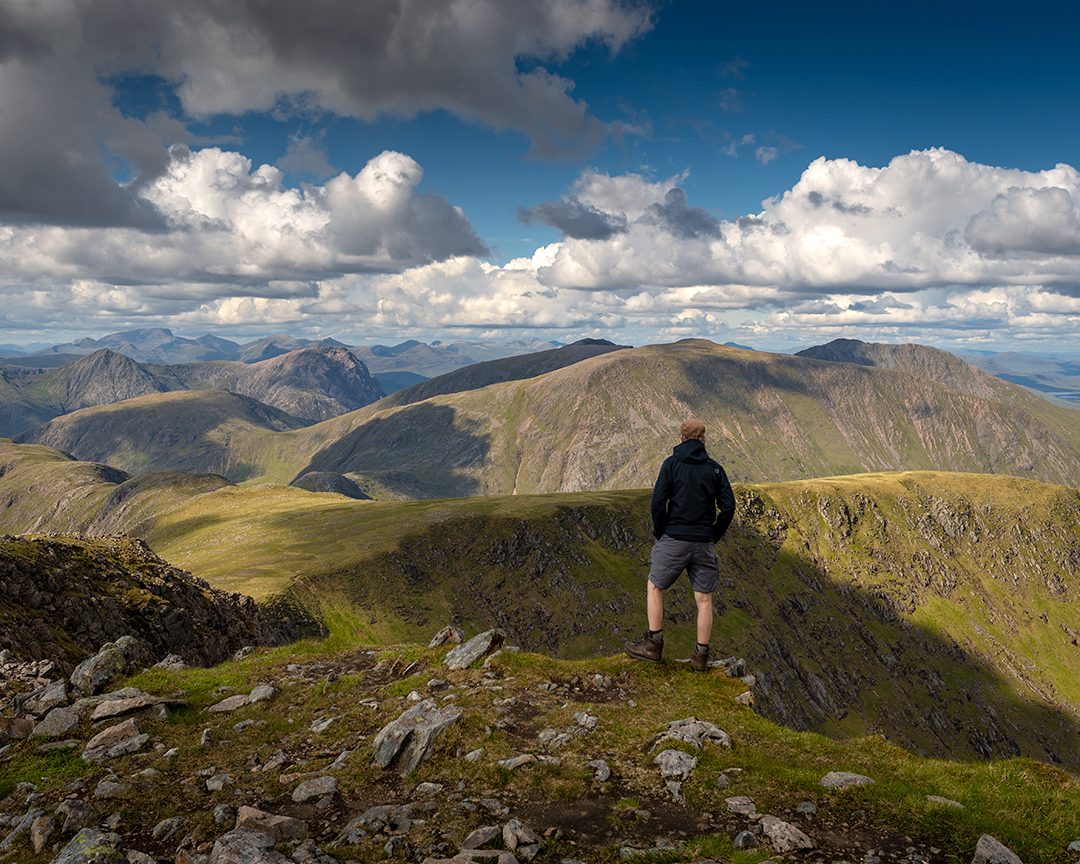 Eventually, I thought about setting up my camera in the kitchen to shoot the birds that were coming to a fat ball feeder I had hung out of the window a couple of weeks before. This involved turning the kitchen into a bird hide using some wildlife photography gear but also having to improvise using things lying around at home – such as a coat hanger and string being employed to hang the feeder from while the window was open and a tin of paint holding an ornamental piece of driftwood as a perch to photograph the birds on.
Despite being in a top floor tenement flat in the East End of Glasgow – with a local park being my sole green space for daily walks – I'm managing to keep my spirits up due to the daily antics of the robins, which are now coming into the kitchen to hop all over the sink and taps, and the blue tits chasing the robins which are almost twice their size!
I'm obviously missing the mountains, forests and lochs here in Scotland but I've managed to bring a little bit of the outdoors to me and that's good enough for now until we can roam free once again. Hopefully soon!
Mark posts regular updates from his kitchen bird hide on Instagram.
Make indoor time better with The Great Outdoors
During the lockdown, we're continuing to work (from home!) to make a magazine that will help you keep your outdoor spirit alive. Even though you can't go physically go to the hills and mountains, we aim to take you there with our words and images, and perhaps conjure some of the feelings they inspire. 
To show our readers our gratitude for their support at this time, current subscribers have had their subscriptions upgraded to include free access to the digital edition of the magazine.
To give you some great reading material for these indoor days, we're also offering new readers:
Stay home, stay safe, and see you on the hills when the day comes!