The March issue of The Great Outdoors has landed, and it's packed with top winter mountain stories and photography.
It's a peculiarity of the publishing calendar that the March issue goes on sale at the start of February, just when winter is usually starting to really make itself felt in the mountains – and that's certainly true of 2019. As the new issue finds its way into the hands of readers, the British mountains are lathered in a good coating of the white stuff, and hillwalkers are strapping on their crampons in anticipation.
In this month's issue, we've packed in inspirational stories and practical advice in equal measure.
On a long weekend of perfect Scottish winter conditions, Stefan Durkacz heads to the quiet hills south of Achnashellach to bag a cluster of remote Munros and Corbetts. Further afield, Judy Armstrong takes her skis to Greece for a ski-tour on Mount Olympus. You'll also find a beautiful photo essay from last winter's 'Beast from the East', captured by photographer Rich Bunce.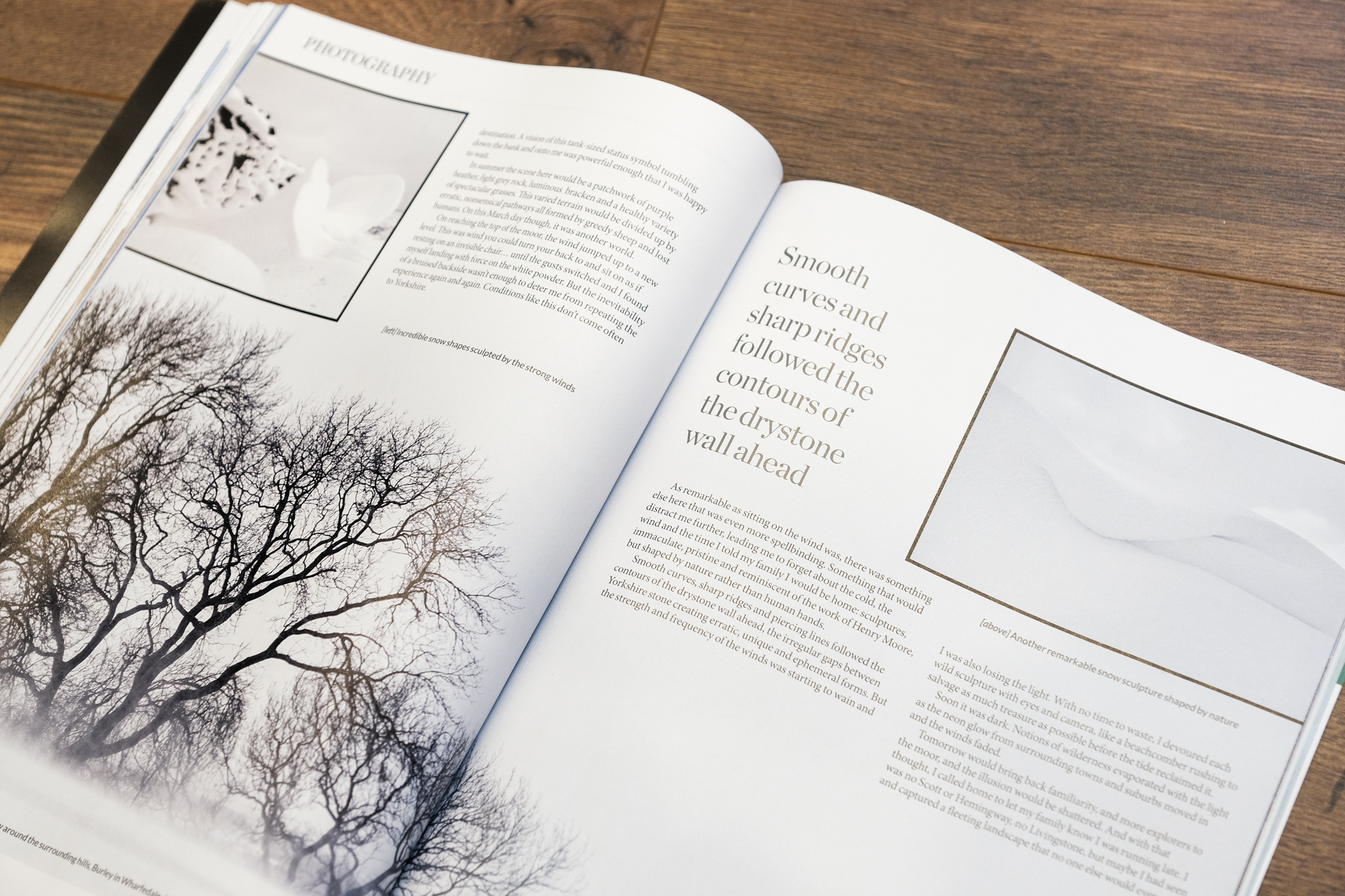 In challenging winter conditions, it's crucial that your navigational skills are up to scratch. David Lintern gets a timely reminder on a short course with Mountaineering Scotland, and tells the story in his feature 'One Wild Night'. From gnarl to chocolate-box perfection, James Deboo discovers Wainwright's most beautiful Ullswater walk from a different perspective: on the water.
Gear features this month include the TGO team's all-time favourite winter gear. If you've ever been curious to know what Chris Townsend considers the best of the best, or why Judy Armstrong favours the Petzl Charlet Summit ice axe, this piece is for you. You'll also find our big round-up of head torch reviews by Chris Townsend.
As always, we've included ten varied Wild Walks from around the UK.
You can order a copy of the March issue online with FREE postage. Or why not subscribe? Subscribers get their copies days before the latest issue is available in the shops, and you can take advantage of our current offer: 13 issues for the price of 10 when you pay by direct debit, for a saving of up to 23%.