To help encourage more people to get out walking, Ramblers Cymru are hosting the Big Welsh Walk with routes for every level of ability. We got in touch to find out more
Saturday 2 June
Devil's Bridge, Ceredigion
In 2017, hundreds of walkers took on the Big Welsh Walk Challenge, and now it's back by popular demand. Ramblers Cymru, who are organising the event, are encouraging people to steup up to the challenge this June.
Starting in Devil's Bridge, Ceredigion, on Saturday 2 June, there are four walks to choose from, ranging from six to twenty miles. Each route will give walkers the chance to experience stunning landscapes and breathtaking scenery along the way.
Routes have been designed with the help of local walkers – a chance to show off a relatively unknown part of Wales, which has been described as a hidden gem. The challenge offers an exciting opportunity for people to try something new, safe in the knowledge they have the support of route marshals, checkpoints, and the local Mountain Rescue team. Local Ramblers volunteers will be undertaking improvements to the paths wherever possible, to make the walking experience as good as it can be.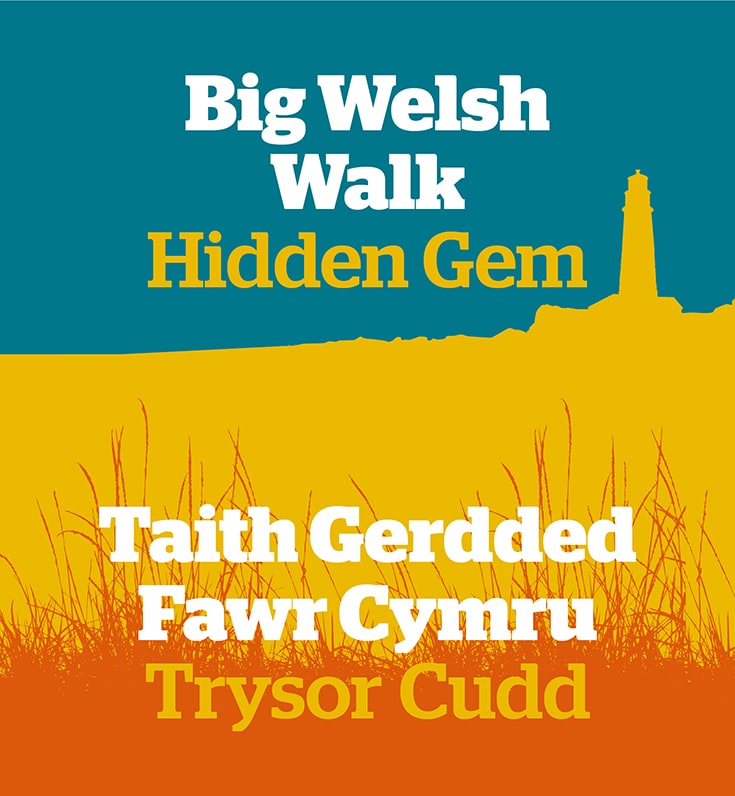 To find out more, we got in touch with Rebecca Brough, Policy and Advocacy Manager for Ramblers Cymru.
Please tell us a bit about your role. Why is your job important for encouraging walking in Wales?
My role is to speak up for the interests of walkers and the walking environment, and advocate for increasing support to help more people enjoy the benefits of walking. I work a lot with Ramblers members to gather evidence of the realities of how our path networks are being cared for, and the challenges being faced in gaining access to areas where people want to walk.
"Millions of people walk in Britain every week and may not realise how instrumental local Ramblers have been in securing their rights, or in physically keeping the paths open and in good condition."
I also work to help raise awareness of the huge contribution our members make to protecting and caring for the countryside and paths – something not as well known as our group walking activities.
What does the Big Welsh Walk Challenge hope to achieve?
As well as attracting people to enjoy a great day out, we want to raise awareness of how much more there is to Ramblers, and how much work our members do to help people enjoy the outdoors. Before the 2017 Big Welsh Walk our members helped check and improve 50km of local paths, and made a noticeable difference that we know local people appreciated. Participants also get a goody bag, T-shirt and medal – plus a range of discounted deals at selected local businesses – so everyone's a winner!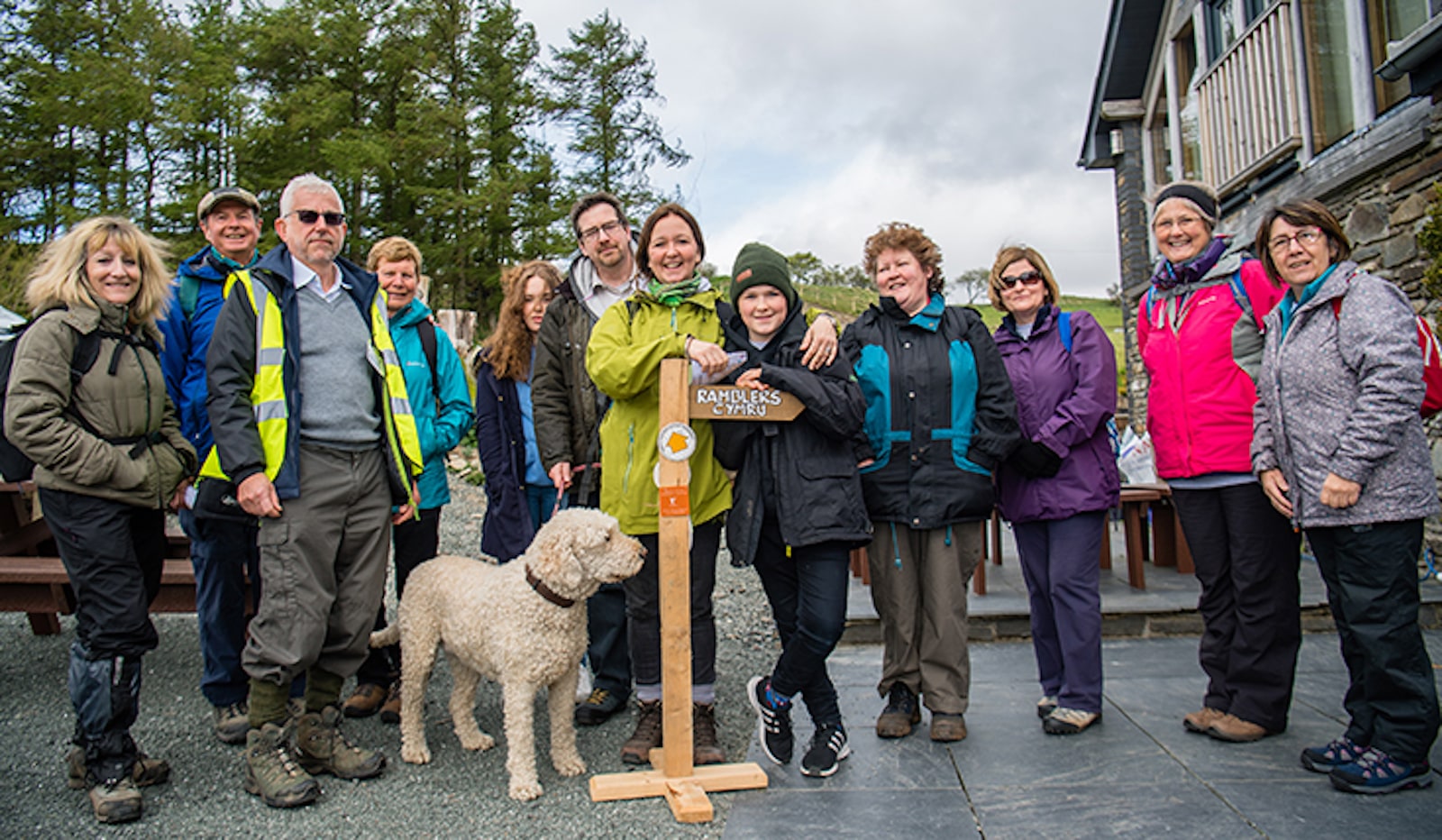 What have participants told you about their experience on the Big Welsh Walk?
We had a real range of stories from people last year. For some it was purely a social thing – a chance to spend some time with friends, doing something new in an area they may not have been familiar with before. Some were inspired by the landscape of the Hinterland TV series, which was filmed in the area, and which they wanted to experience for themselves. Others were training for longer walking challenges; some were challenging themselves to overcome health problems, and for them it was a very personal and powerful achievement. It was great to see so many happy and proud faces as walkers returned from their adventures.
Take us through some of the scenic highlights of the area.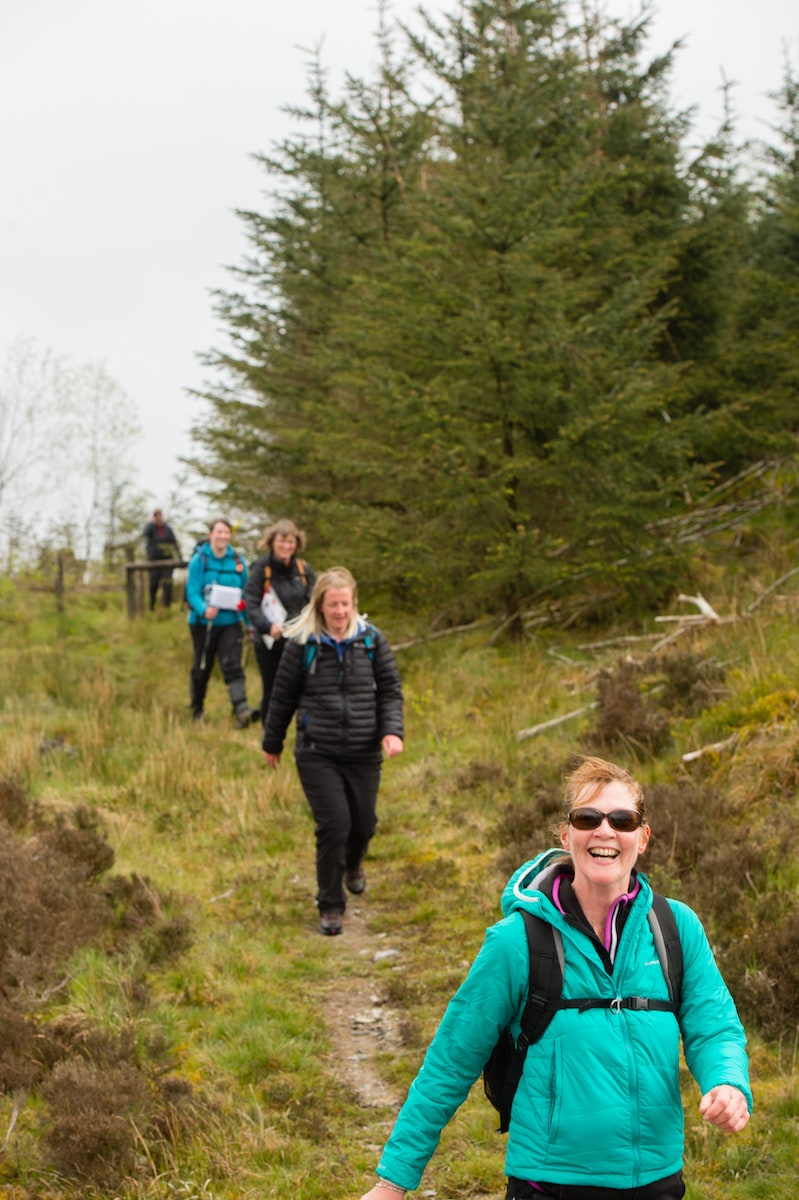 It's got something for everyone. The walks take you through forestry, open moorland, farmed fields; past waterfalls, along riverside paths, and from its high points you can catch a glimpse of the sea, which is 20 miles away.
There are the remnants of old industries on the longer routes, which pass through Cwm Ystwyth with its old silver, lead and zinc mines. You may see atmospheric abandoned farmsteads and beautiful moss-covered trees in the woods, red kites circling overhead and bemused sheep watching from a distance! The routes really do offer great variety, which was part of the excellent feedback we had last year. People didn't realise how much this area has to offer.
What impact will funds raised make on the landscape?
Through our charitable work we are always trying to support our members and volunteers to get people out walking and to help maintain their local paths. The more people who join us for events like this, and then hopefully join us as members, the more of this sort of work we can do. This may mean helping kit out volunteer path maintenance teams with tools, or supporting a volunteer to challenge changes to the path network at a public inquiry.
The range of things our members do is huge, and we want as many people as possible to get involved and support us. Millions of people walk in Britain every week and may not realise how instrumental local Ramblers have been in securing their rights, or in physically keeping the paths open and in good condition. The Big Welsh Walk is part of Ramblers Cymru's efforts to change that, and to start building a Wales where everyone can enjoy walking in the outdoors, with world-class access and a well-loved, well-kept path network.
---
The event is supported by players of People's Postcode Lottery to help everyone, everywhere, enjoy walking. It costs £20 to enter. For further information about the Big Welsh Walk or to register, please visit www.ramblers.org.uk/BigWelshWalk.