CAST YOUR VOTE! Help decide which of these important projects will receive funding from the European Outdoor Conservation Association
---
The Great Outdoors magazine is again working with the European Outdoor Conservation Association (EOCA) to give the public the opportunity to choose where some of the Association's funding will go in 2016. EOCA is a membership body comprised of businesses throughout the outdoor industry, which raises money for conservation projects across the world. This year you can vote on four projects in the Alpine category, each of them nominated by a member of EOCA as a worthy recipient of vital funds. Read about each of the projects here, and then click at the bottom of the page to go to the voting site.
---
Caring for Coniston's Old Man, UK
Nominated by: George Fisher ltd
The route from Goat's Water to the summit of the Old Man of Coniston snakes around this serene lake and under the spectacular, brooding cliffs of Dow Crag. It is one of the most popular routes in the Lake District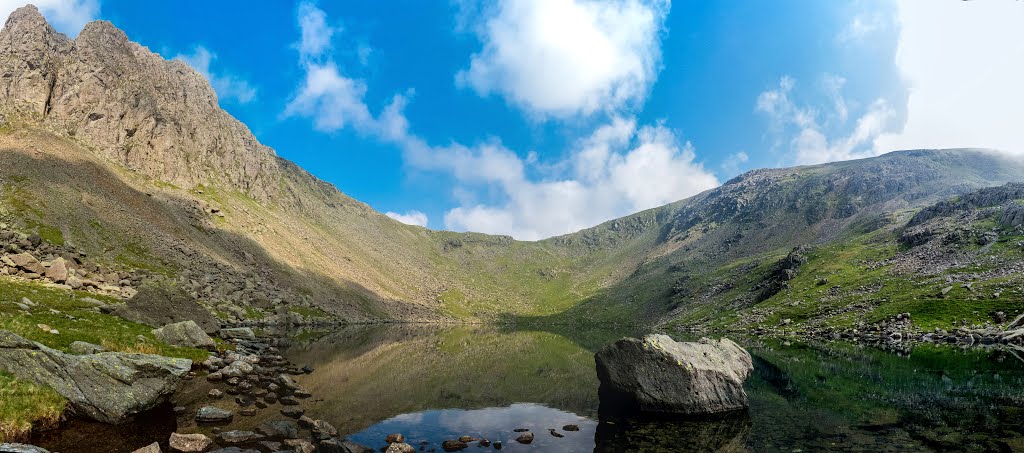 National Park bringing thousands of walkers every year, many en route to the summit of Coniston Old Man, one of the park's highest peaks. But the impact of millions of footsteps on the fragile terrain is causing massive erosion, scarring to the landscape and impacting on vulnerable vegetation. Sediment from erosion is causing problems in water bodies downstream and rare vegetation and rock features are being damaged when walkers stray from the path. The funding will enable repairs to the path using traditional techniques during the summer of 2016 and reseeding and ongoing maintenance work will keep this famous path in good repair for future generations to enjoy.
Amount Requested: €28,885
www.nurturelakeland.org
---
Conserving Central Asia's Ancient Fruit and Nut Forests
Nominated by: Trek & Mountain Magazine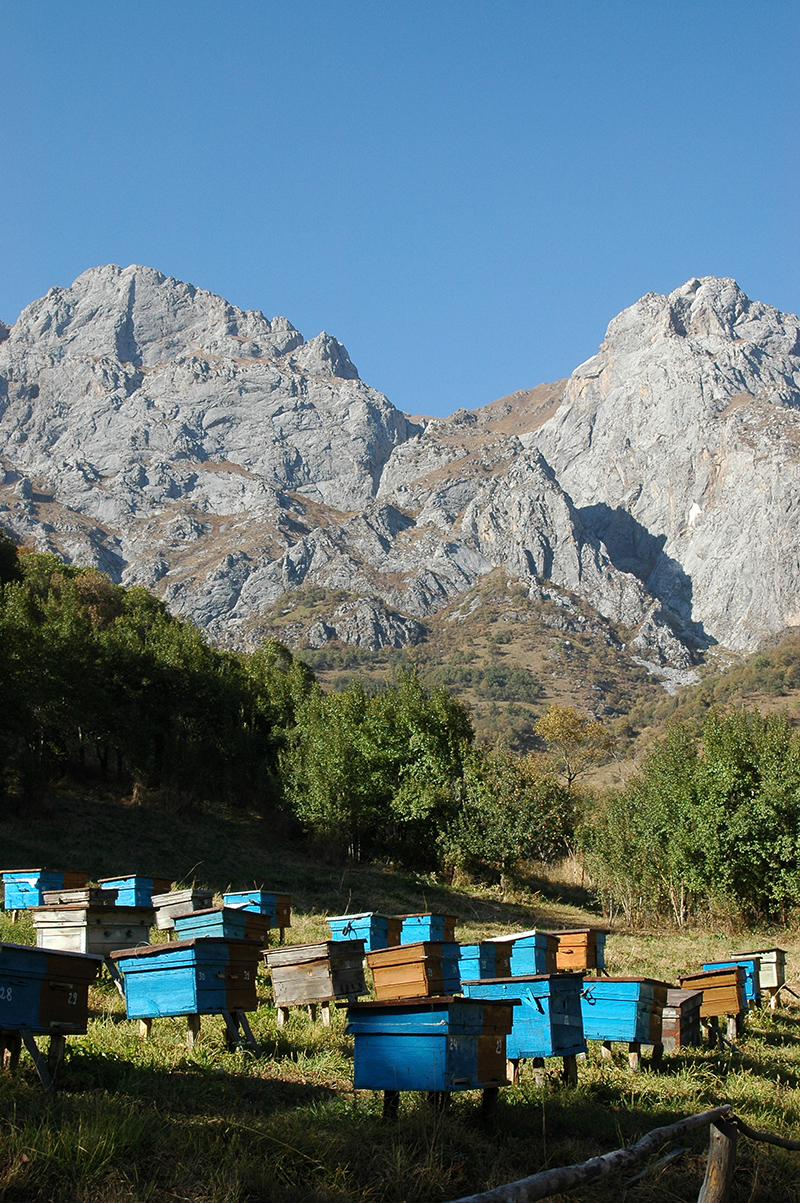 Central Asia's endangered fruit and nut forests are vital to the communities living in the landscape as well
as being of international biodiversity importance. Home to the wild ancestor of the domestic apple, they
offer global adaptability to climate change, and provide vital ecosystem services such as water regulation and erosion control. Some of the poorest communities in Tajikistan and Kyrgyzstan depend heavily upon the forests for food, medicinal plants, firewood, hay and livestock grazing. This current use is unsustainable, severely degrading the forests. This project will promote more sustainable income-generation initiatives like honey selling and community-based tourism: training a network of hosts and guides, and developing visitor activities and leaflets. Forest protection will be encouraged by planting 4,000 fast-growing saplings for firewood and construction needs, fencing threatened tree species to protect from grazing and delivering creative outdoor educational activities in schools.
Amount Requested: €21,400
www.fauna-flora.org
---
Rewilding the Highlands, Scotland
Nominated by: Messe Friedrichshafen
Trees for Life's Rewilding the Highlands project aims to establish one of the UK's most inspiring examples of rewilding – featuring habitat creation for endangered or rare wildlife such as golden eagle, Scottish wildcat, red squirrel and pine marten, the planting of 50,000 trees, a boost for wildlife tourism, and 10,000
rare montane tree species being grown each year to re-establish higher altitude woodlands. Centrepiece of the project is Dundreggan Conservation Estate – a 'lost world' biodiversity hotspot where more than 3,000 species have been discovered, including 10 found nowhere else in the UK and others that are extremely rare. The 4,000-hectare estate welcomes over 300 volunteers annually, part of an exciting 250-year vision to save Scotland's ancient Caledonian Forest. Engaging with local communities is an important part of the initiative, including support to enhance biodiversity at nearby community project Glengarry Community Woodland.
Amount Requested: €29,511
www.treesforlife.org.uk
---
Saving Mountain Gorillas, Rwanda
Nominated by: Craghoppers
This world-reknowned long-term project strives to protect the world's remaining mountain gorillas. The population monitored by The Dian Fossey Gorilla Fund lives in the high altitude forests of the Rwandan section of the Virunga massif, featuring 8 volcanoes, dense forests and a high concentration and diversity of endangered species and plants. However the area is bordered by one of Africa's densest urban populations and extreme poverty means communities often use resources from within the national park including water, wood and bushmeat. The goal of this project is to increase daily monitoring and protection of mountain gorilla groups, remove snares, expand anti-poaching patrols, and help local communities benefit from conservation.
Amount requested: €30,000
www.gorillafund.org
---
Vote now!