An new art installation spelling the word 'EPIC' in large mirrors has been set up in Snowdonia
---
Some bold letters have landed at the foot of Snowdon. A temporary art installation standing over four metres tall and 11 metres wide is on display near Pen y Gwryd in Snwowdonia, part of a commission by Visit Wales as part of its Year of Adventure campaign.
The artwork is set to tour various locations across the length and breadth of the country over the summer and early autumn. It is mirrored to reflect the breath-taking backdrops of some of the countless locations in Wales that embody the word 'epic' – something that is heroic, impressive or remarkable.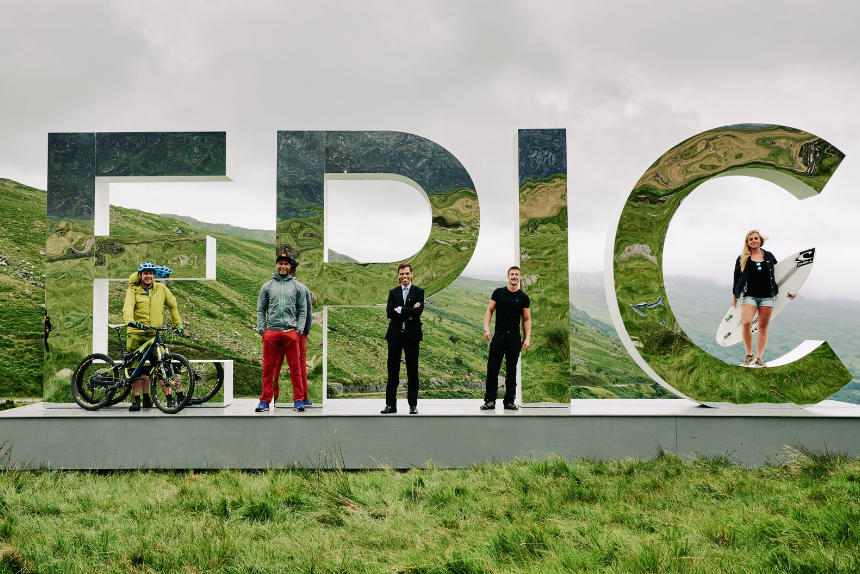 Organisers said, "Snowdonia makes a fitting first location for the EPIC installation, boasting North Wales' most iconic mountain range and the stunning walks, hikes and climbs."
Visitors are being encouraged to share their images of the letters on social media using the hashtag #FindYourEpic.