Gear Editor Chris Townsend reports on his second day at OutDoor
Day 2 at OutDoor produced some interesting packs, more new shoes, more Paclite +, and a few surprises.
In packs, Osprey has new big ones and day ones with cleaner lines and lower prices. The Rook and Renn look good backpacking sacks for those who don't want all the bells and whistles while the Skarab and Skimmer look like functional daypacks.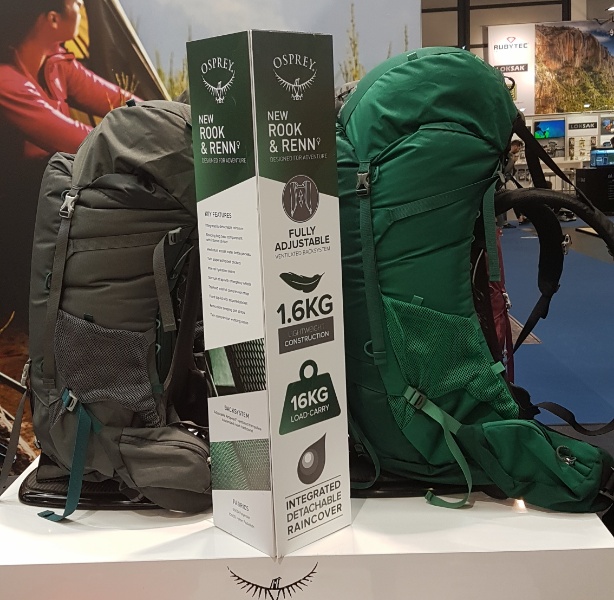 Montane also has new large and small packs. The latter are called Trailblazer and come in 18, 30 and 44-litre sizes. They're lightweight (the 44 weighs 980 grams) and have a body-hugging fit. There's only one big pack, the Naukan 60. This only weighs 900 grams but the back system looks as though it should handle quite heavy loads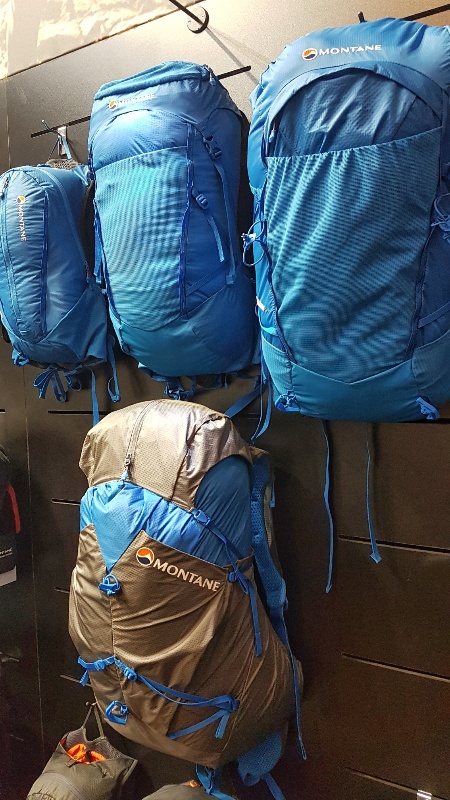 Exped also has an ultralight pack, the Whiteout, made from Dyneema Composite Fabric. This can't be dyed so it only comes in white, hence the name. It's an alpine-style pack with few external features and comes in 30, 45, and 55 litre sizes. The last weighs 825 grams.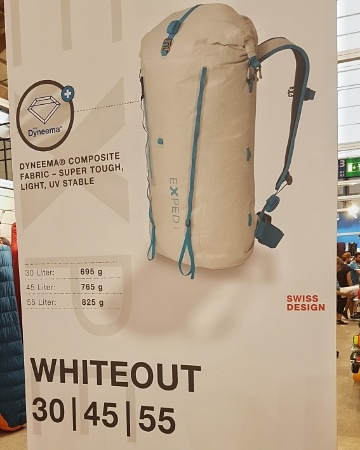 Also on the ultralight front Black Diamond showed what it calls 'the lightest wind shell in the world', though Montane might dispute that. The Deploy weighs a mere 48 grams and the fabric is so thin it's see-through. Unsurprisingly the design is minimalist.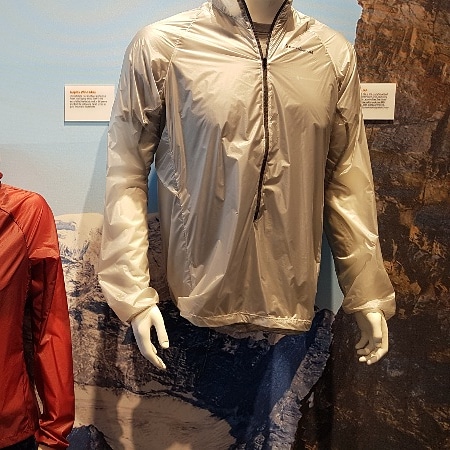 Arc'teryx had the Paclite+ jacket, the third I've seen, plus redesigned Norvan trail shoes, which look excellent and come in bright colours.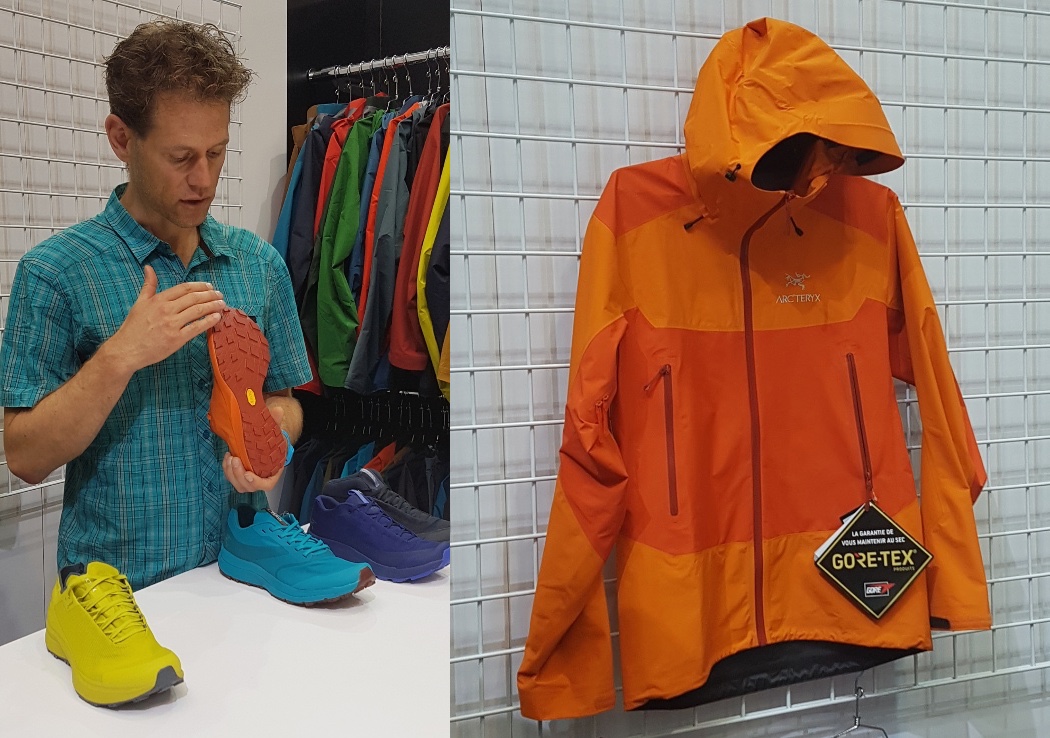 Away from new gear I went to a Nikwax meeting about the European Outdoor Conservation Association and its success in planting more than a million trees. Nikwax are keen for more companies to join EOCA and provide more money for environmental issues.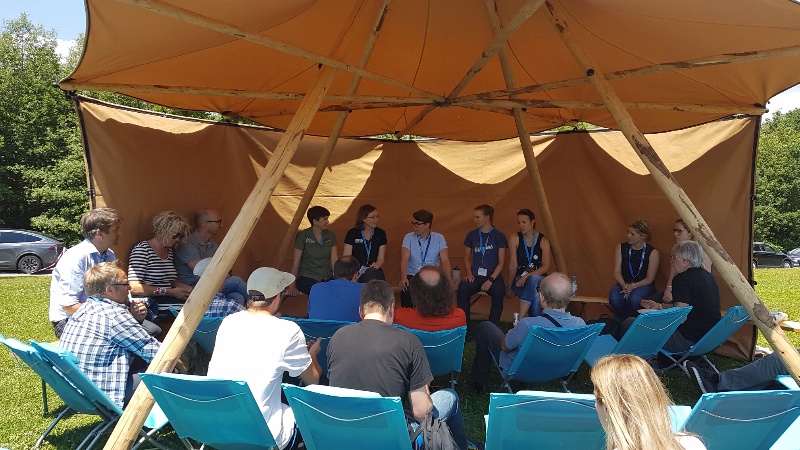 At the meeting we were given promotional notebooks made from stone. I must admit I didn't even know this was possible. The notebooks are waterproof too and so great for outdoor use. By doing this Karst Stone Paper shows that trees needn't be felled to make paper. I'm amazed and impressed.