There's never been a better time to bypass England's honeypot peaks for something a little different. Ronald Turnbull shares 11 lesser-known locations for fabulous walking without the crowds.
The easiest way to preserve social distance on the hills is to be where everybody else isn't. The unthought-about bits between the National Parks; the out of the way 2,000-footers you always meant to mop up; the small local hill you've always driven past …
Remember that the locals have nothing to gain from you in their hills – you won't be supporting any local businesses apart from a petrol station. And they have quite a lot to lose, if you should be one of the few thousand currently carrying the virus without symptoms. Many remote valleys are currently virus free. So please behave responsibly towards locals and also other hill visitors (plus check out our guide to staying coronavirus safe while out walking). Other people may wish for a higher level of caution than you do yourself. Respect their needs.
1. North Cornwall coast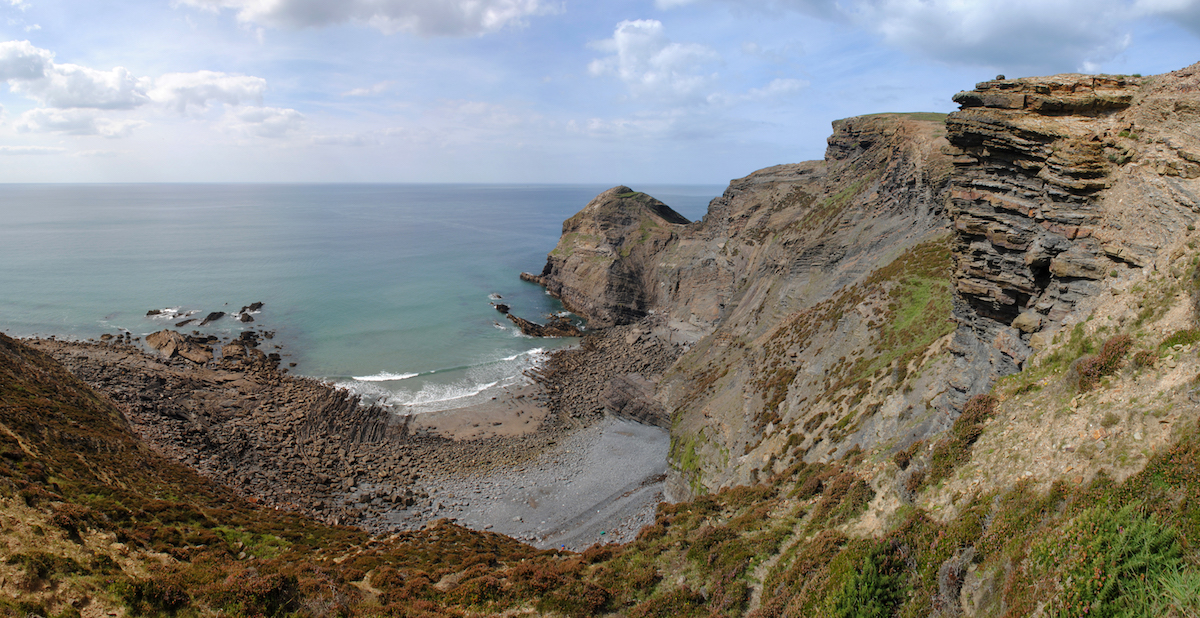 With 1000km to choose from, it's not so hard to find solitude along the South West Coast Path. The north Cornwall and Devon section is away from the beach crowds and enjoyably rugged, with enough ups and downs to ease your legs back into hill shape. www.southwestcoastpath.org.uk
2. Mendips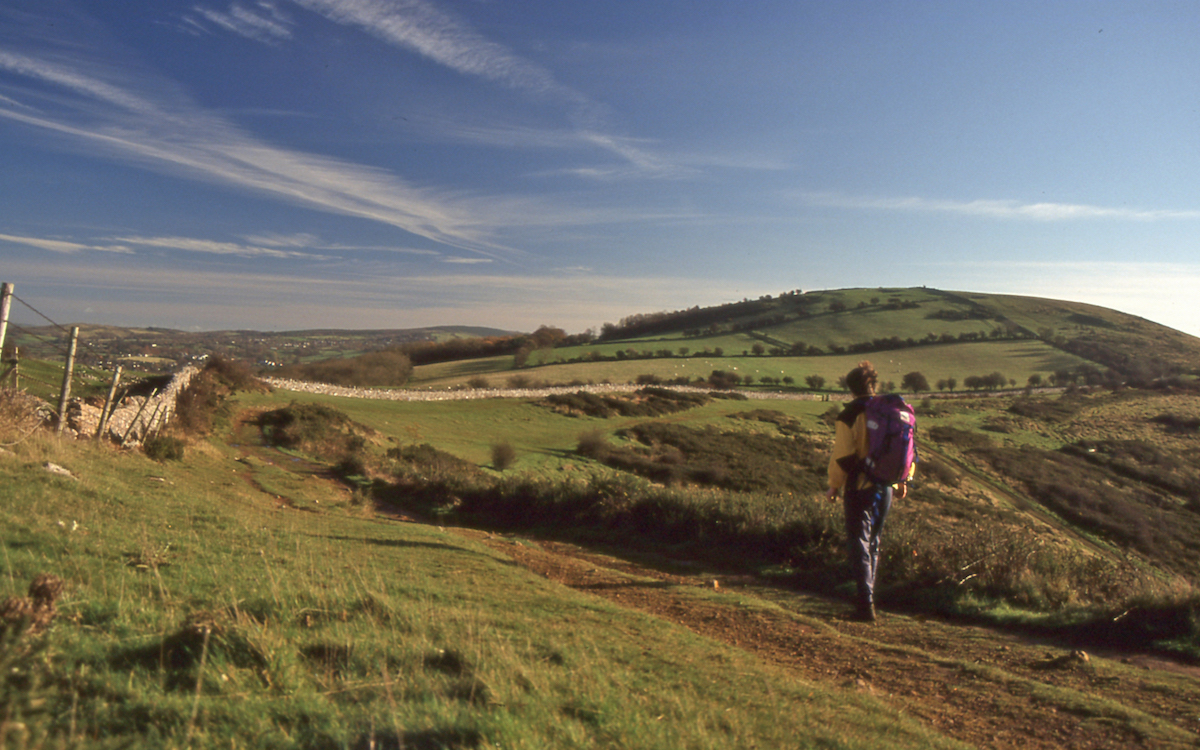 The Mendips are a charming little limestone range, with wooded hollows and steep sides looking out over Somerset. Between Weston-super-Mare and Wells, the walking is green and easy, apart from the very top, Beacon Batch, which is a patch of wild moorland. Waymarks of the West Mendip Way can help with route decisions. Looming above the M5 just outside the borders of Bristol, but away from ever-popular Cheddar Gorge they're still a fairly quiet place to be. www.mendiphillsaonb.org.uk
3. Shropshire and Welsh Marches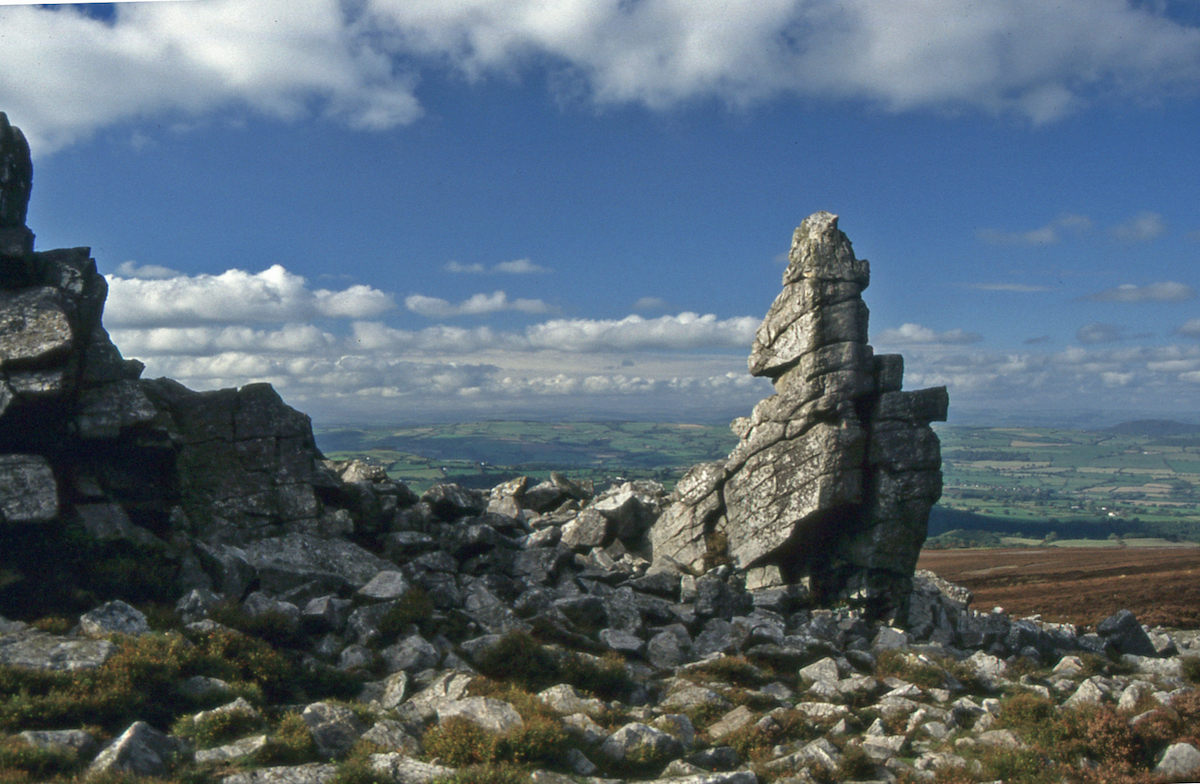 The small hills around Church Stretton stretch on westwards towards the Welsh border. Caer Caradoc, the Wrekin, Long Mynd and Stiperstones are astonishingly varied, due to spanning about seven different geological ages. It's an out-of-the-way area that everybody should visit at least once: what better time than now? www.shropshirehillsaonb.co.uk/explore-and-enjoy/activities/walking
4. South Pennines
Spanning the gap between Peak District and Yorkshire Dales, this is England's only upland area with no designated status whatever. That's because there's no designation for Areas of Outstanding Peaty Bleakness… Pendle Hill and Stoodley Pike are probably its most popular spots (although some people think Pendle isn't in the Pennines). Elsewhere you'll meet a few peaty sheep. www.southpennines.co.uk/map
5. Durham Dales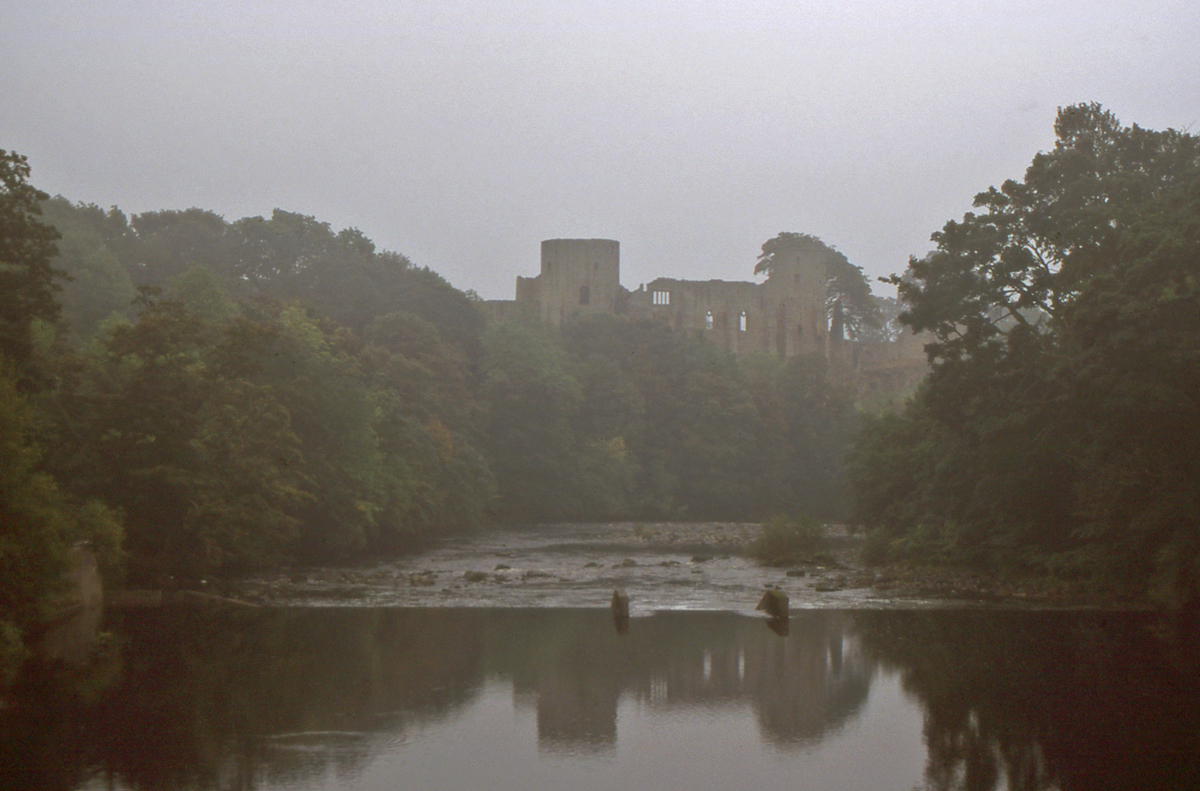 Is Durham a county? asked my family member innocently, thus risking the rage of 65,000 tough inhabitants of one of the untamed corners of England. North of Yorkshire and south of Northumberland, Durham is in between the two in landscape as well – a bit ruggeder than Yorkshire, a bit prettier than Northumberland. (Now we've annoyed the inhabitants of two more counties…) Big rivers run eastwards out of the Pennines, and the best days out include some time alongside Tees or Wear, combined with a bit of the bleak moorland above.
www.thisisdurham.com/explore-durham/durham-dales
6. Arnside and Silverdale

A little bit of everything you fancy… Arnside & Silverdale, at the northern corner of Lancashire, has limestone pavement, like in the Dales; it's covered in bushy oak trees like in Borrowdale; with the sea sneaking in like in Cornwall. There's a swampy bird reserve, a whole lot of tiny hills, and even some fossilised coral. www.arnsidesilverdaleaonb.org.uk
7. Lakeland: far Far Eastern Fells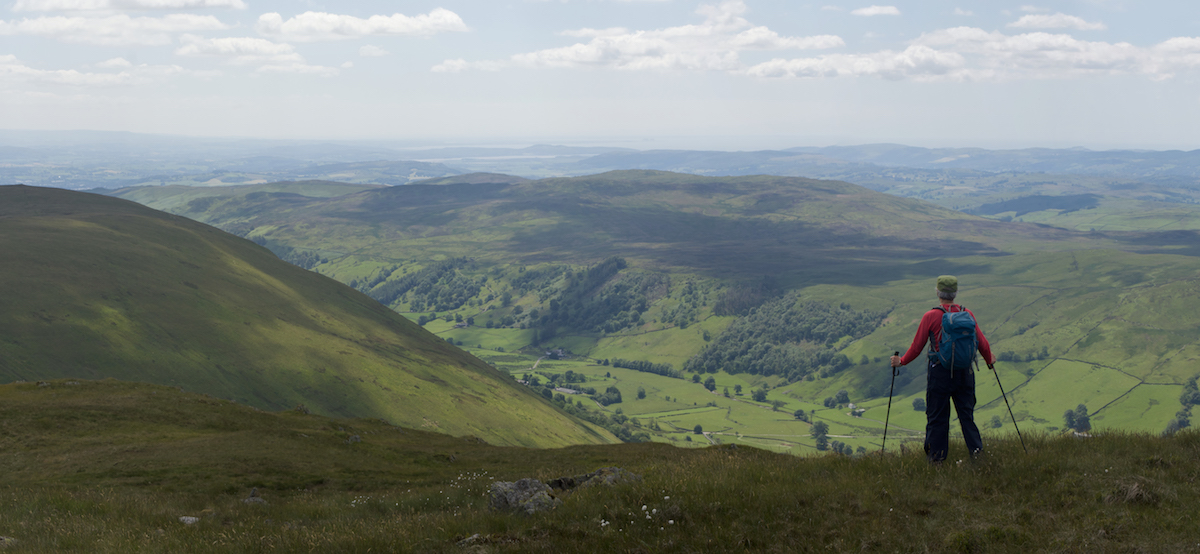 We all want to get into the Lake District, of course we do. But with access to car parks strictly limited, and everybody else eager to get into them, social distancing is always going to be tricky. Creeping inwards from the edges could be the way to go. The pull-in at the top of the A6 (NY553062), and other parking spots around the old Shap Pass, keep you safely isolated from local residents and a pretty long way from all the other hillwalkers as well. These give access to the lonely country at the eastern edge of Wainwright's 'Far Eastern Fells' – you could bag that awkward Tarn Crag, perhaps. www.friendsofthelakedistrict.org.uk/high-borrowdale
8. Lakeland: north of the Northern Fells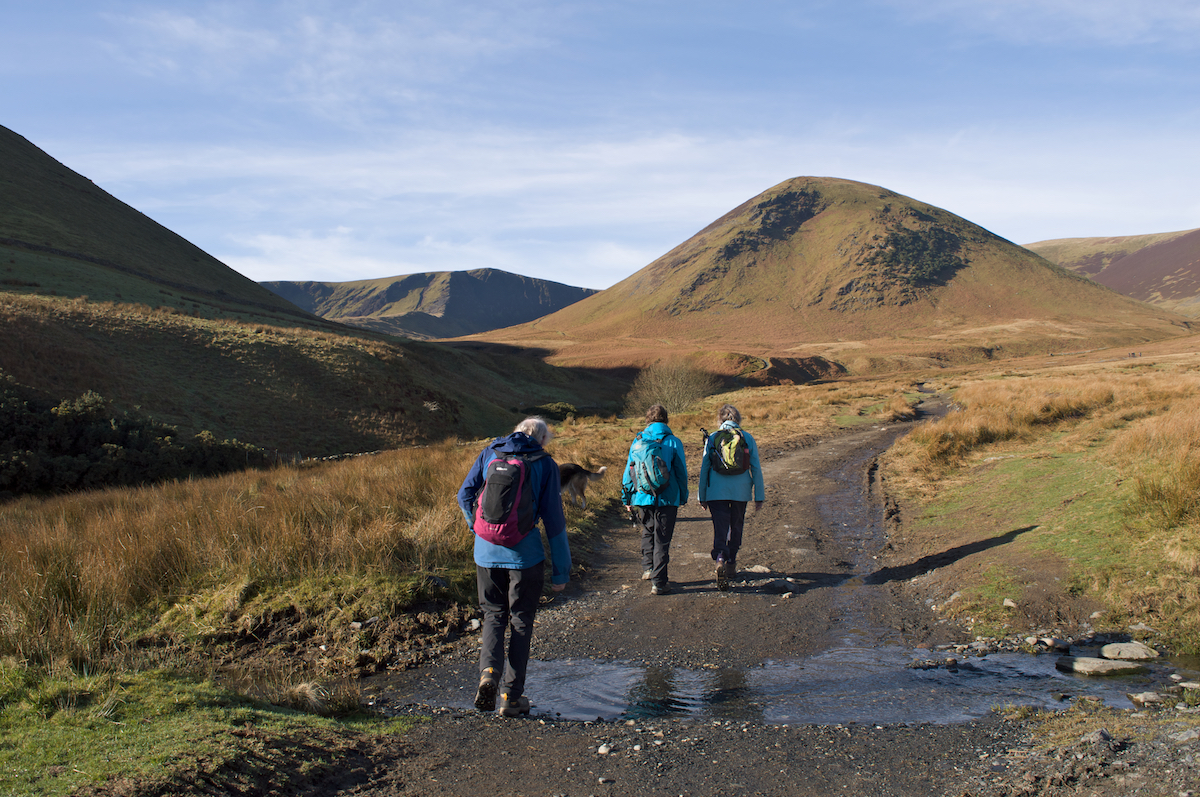 There's a good reason why the Back o' Skiddaw is quieter than the rest of the Lakes. The rounded, grassy summits lack the craggy excitement of Borrowdale and Helvellyn. However, they do offer chances to come quietly in from the moorland roads to the north and east. Enter along one of the tight little valleys, to escape up the steep and pathless valley head onto Cockup or Carrock Fell or anywhere in between. www.caldbeckvillage.co.uk/about.php
9. Bewcastle Waste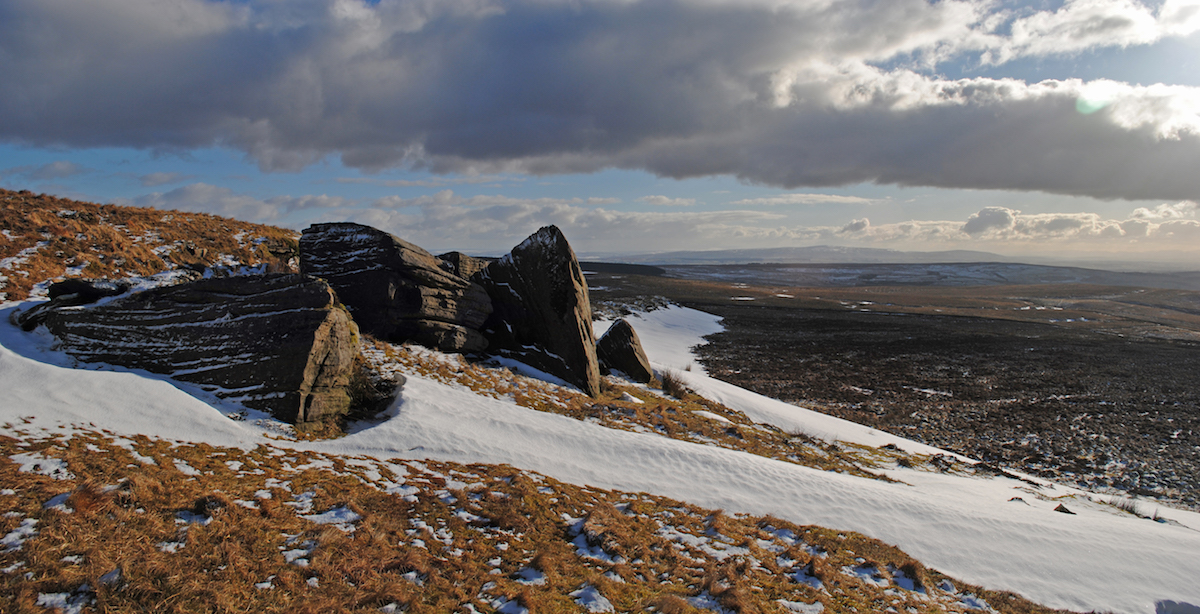 Exclude the Lake District, and what's England's finest walking county? You know what, the answer still has to be Cumbria. With walkers inexorably sucked in the direction of Great Gable, the slightly less great hills of outer Cumbria still have an awful lot to offer. The lime-and-gritstone of Dentdale, the curvaceous Howgill Fells, the steep edge of Cross Fell above the Vale of Eden. But if you fancy somewhere nobody's there because nobody's ever heard of it, head to Bewcastle. Once a busy highway for raiders out of Scotland, it's now an empty place of ruined castles, gritstone outcrops, and harsh, heathery moor. www.bewcastle.com
10 Westmorland moorland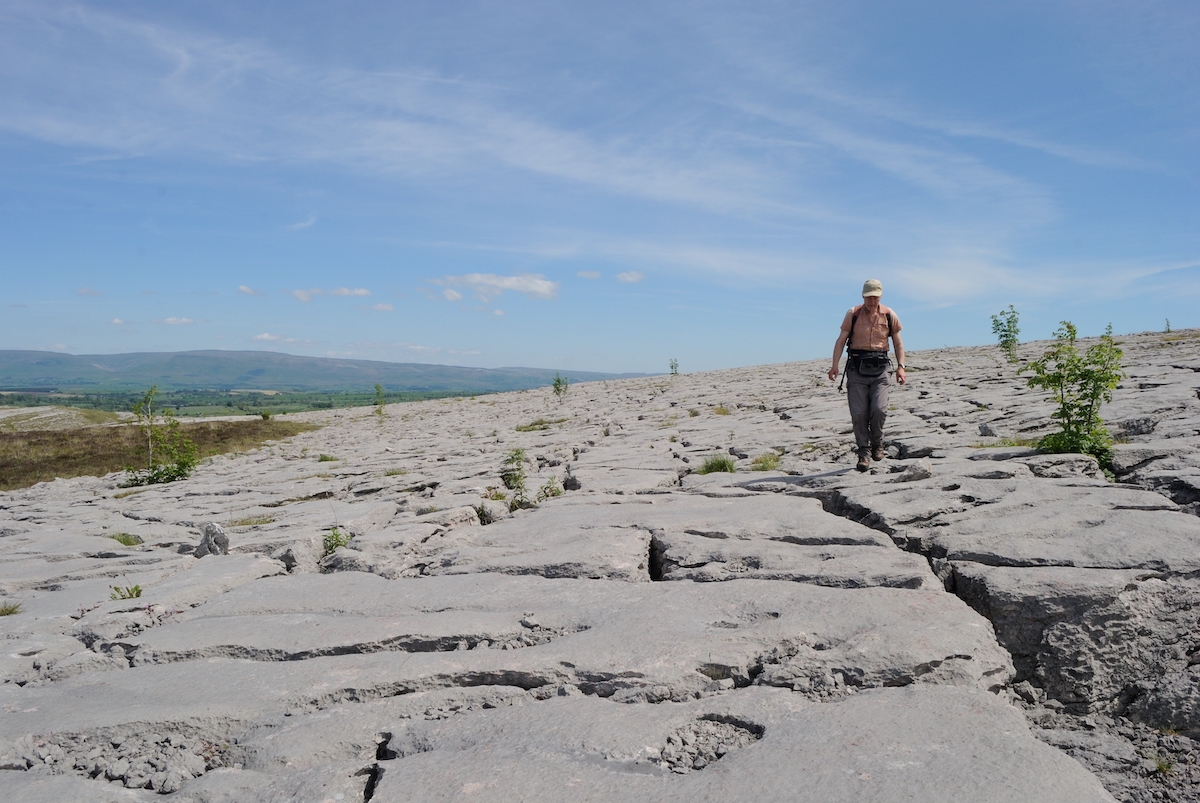 Most moorlands are grass, peat and heather. The Westmorland ones are bare rock: limestone pavements as persuasive as any on the edge of Ingleborough, but rather less trodden on. Wainwright's coast-to-coast route was ordered down off Great Asby Scar, but all is now access land. The Explorer OL19 helps with finding walkable ways not blocked by high limestone walls – and it's also the how-to for the unfrequented northern ridgelines of the Howgills. www.visiteden.co.uk
11 English Cheviots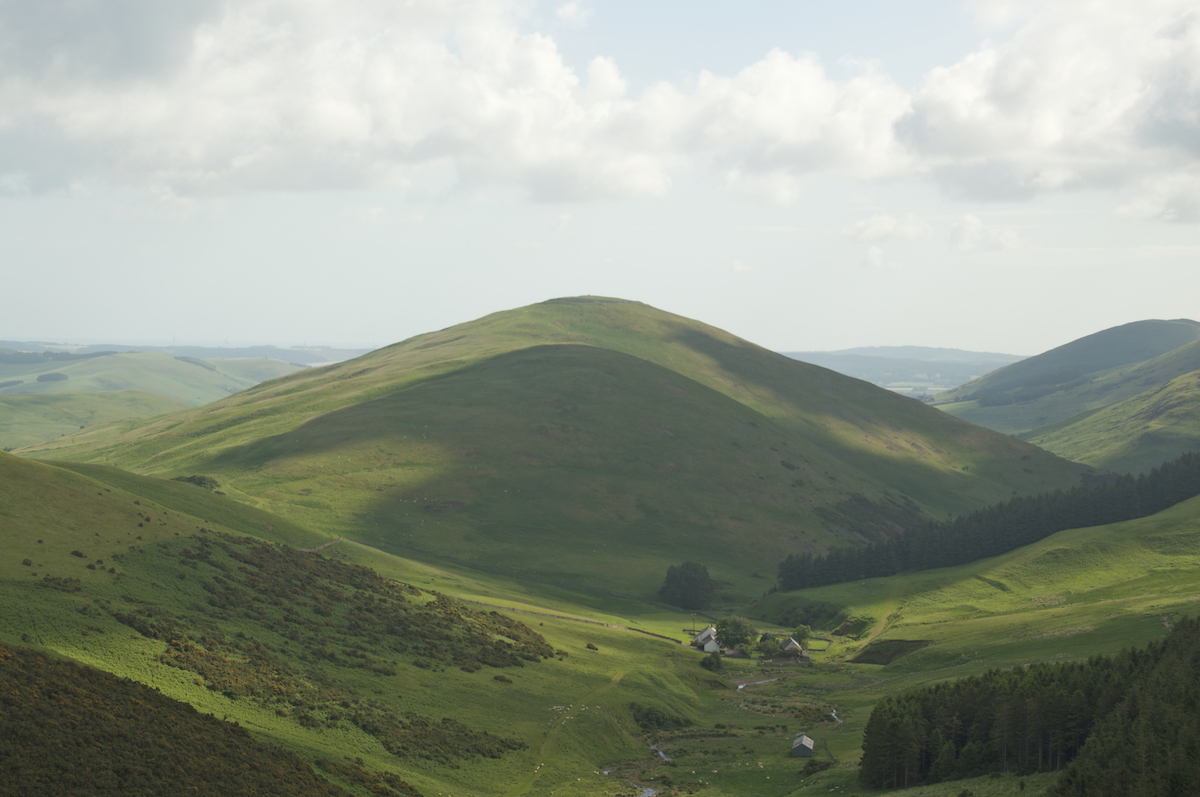 The Northumberland National Park is England's least visited: even so, check their website for Covid crowdedness before leaving home. (At the time of writing the Scottish side of the Cheviots is only open for locals.) The long, winding Alwyn, Breamish and Coquet valleys are popular with picnickers: make an early start and be up in the hills before the deckchairs start unfolding over the valley floor. Ancient trackways, Roman roads and medieval pack-pony paths are green highways into the hills. Along with the bleak and peaty summits, include the lower heights, steeply grassy with hill forts on their tops. www.northumberlandnationalpark.org.uk/places-to-visit/the-cheviots