Crowds flocked back to beauty spots last weekend – but the real problem was what they left behind them.
As a combination of good weather and the relaxation of lockdown restrictions tempted people back to the outdoors last weekend, social media was flooded with pictures of litter-strewn lakes and beaches.
The Peak District was one of the areas hit hardest by littering, with famous beauty spot Dovedale strewn with everything from discarded cool boxes to gas bottles.
@peakdistrict @PeakDistrictNT @StaffsPolice @DerbysPolice what an appalling way to leave #dovedale after the weekend. I am sure local volunteers and @PeakDistrictNT will clear this today, but it is beyond words as to why people think they can do this! pic.twitter.com/gFTii7L0eK

— Andy Clark (@AndyCla12350163) June 1, 2020
Authorities have also blamed discarded barbecues for starting at least one of the fires that has blazed across the area over the past few days. The Peak District National Park even called on local retailers to stop selling disposable barbecues:
Today, we are asking retailers and forecourts across the #PeakDistrict to follow the positive steps taken by Spar/Barrons in our #NationalPark and voluntarily remove disposable #BBQs from sale. Let us know by tagging #BBQFreePeakDistrict. pic.twitter.com/Wf0BxtaeYq

— Peak District National Park (@peakdistrict) June 1, 2020
Meanwhile, Peak District NPA chair Andy McCloy said that the littering was a symptom of "a wider lack of understanding and respect for our environment that must be tackled nationally". He added: "We want to help all enjoy our finest landscapes, but we can't do it on our own with a half-empty toolbox."
Environmental organisations have expressed concerns that littering could be detrimental to wildlife. Nottinghamshire Wildlife Trust said that it can lead to animals becoming "injured, trapped or suffering", while Staffordshire's Rural Wildlife Crime force said that "litter can cause serious injury or death to wildlife."
We have witnessed disappointing incidents regarding littering recently. This photo is from Pow Hill in County Durham.

Please ensure that whilst enjoying outside spaces these spaces are also respected. Anything you bring with you simply take back home with you.

?June Atkinson pic.twitter.com/bwP7PXVh9N

— RSNE (@RedSquirrelsNE) June 2, 2020
In the Lake District, National Trust wardens and National Park rangers had to remove 130 bags of rubbish – including 'toilet waste' – from beauty spots. The RSPB reserve at Haweswater also experienced problems, including "intentionally damaged dry-stone walls, BBQs and litter".
THREAD We are appalled, shocked and saddened at the state in which #Haweswater has been left following this weekend. After reports of groups of campers, our limited staff visited the site to find felled trees, intentionally damaged dry-stone walls, BBQs and litter. #LakeDistrict pic.twitter.com/BIPC6eo6F5

— WildHaweswater (@WildHaweswater) June 1, 2020
Cumbria Police called on visitors to "behave responsibly" and to "protect the local environment and its inhabitants". Assistant Chief Constable Andrew Slattery said:
"Surveys conducted by the National Park Authority over the weekend show that 68 per cent of the visitors would not normally have come to the Lakes and many had never visited before, so we want to stress how important it is for new visitors to protect this World Heritage Site. With so many travelling at a time when most food outlets and most toilets are still closed, it is vital that people behave in a responsible and considerate manner…
"Roads blocked by parked cars and piles of discarded bottles and barbecues on the lakeshores are not acceptable. Now, more than ever, it is vital that visitors care for the area and leave nothing but footprints."
Visitors urged to respect local communities and the environment.

> Inconsiderate parking blocked vehicles for emergency services
> Barbecues and fires lit and abandoned
> Litter dumped

More: https://t.co/UCYSP5QtkM pic.twitter.com/y3sYqcYFng

— Cumbria Police (@Cumbriapolice) June 1, 2020
Other national parks experienced similar problems, with Yorkshire Dales NPA chairman Carl Lis admitting that the area had suffered "some issues in relation to littering". Another NPA source added: "At one beauty spot our rangers collected 20 bags of rubbish in and around the water."
Has littering been a problem on your local walks? Get in touch if you have any more examples.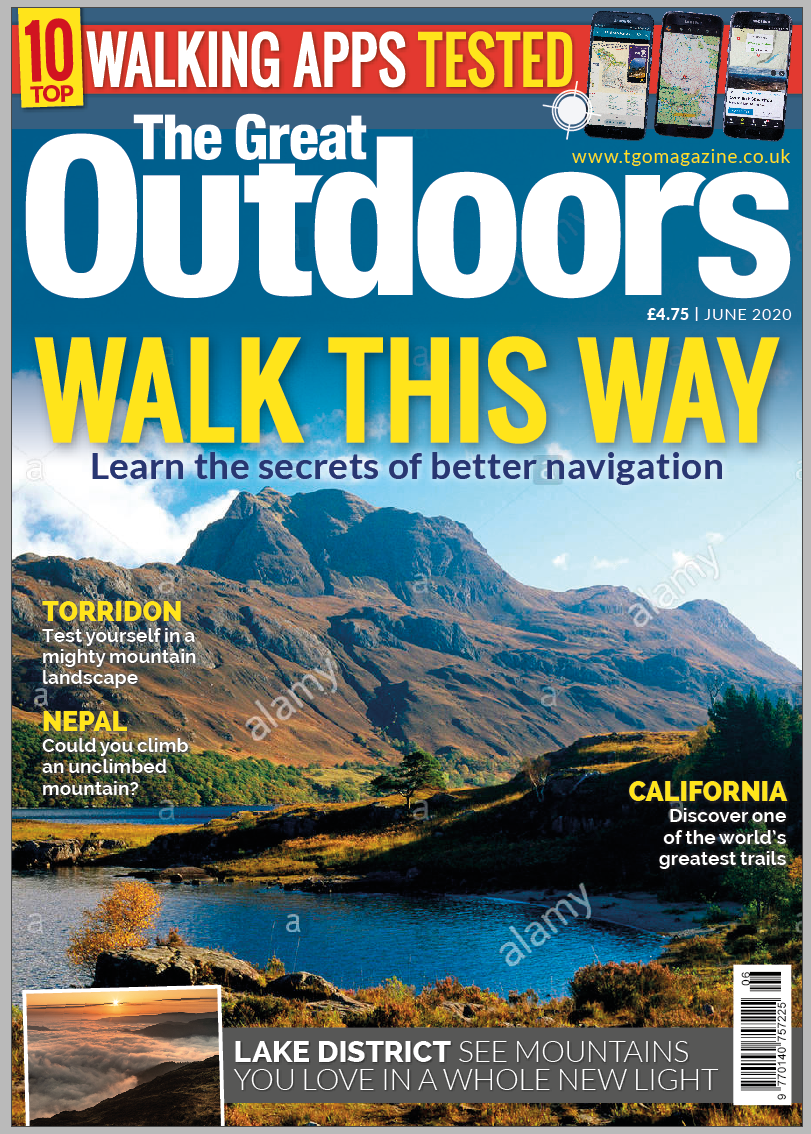 Stay inspired: subscribe to The Great Outdoors
The lockdown is beginning to lift, but a 'full' outdoor life is still some way off. Even so, we're working keep your outdoor spirit alive, take you to places you can't go, and conjure the feelings that walking, wild camping and backpacking in the hills and mountains inspire. 
To show our readers our gratitude for their support, current subscribers have had their subscriptions upgraded to include free access to the digital edition of the magazine. We're also continuing to offer new readers: