There's a feast of hiking opportunities right on Beddgelert's doorstep says Will Renwick
---
Beddgelert is one of Snowdonia's finest little villages. It's picturesque in itself with its old bridge and the lines of little purple stone cottages gathered around the confluence of the two rivers, but it's the landscape surrounding the town that really makes it such a fine place to visit.
Beddgelert (which means 'Gelert's Grave') is located on the western end of Snowdonia and is surrounded by the National Park's pointier peaks like Yr Aran, Cnicht, Moel Hebog and of course, Snowdon. As the crow flies, the summit of Wales's highest mountain is only 6km (and around 1,000m of ascent) away.
I've been lucky enough to visit the village twice this year, catching it for a fresh couple of days at the tail end of winter and also on the verge of summer when the woodland on the lower slopes of the surrounding mountains was it its leafiest. On each visit I found some fantastic places that I reckon are worth exploring in whatever season you find yourself visiting the village.
Moel Hebog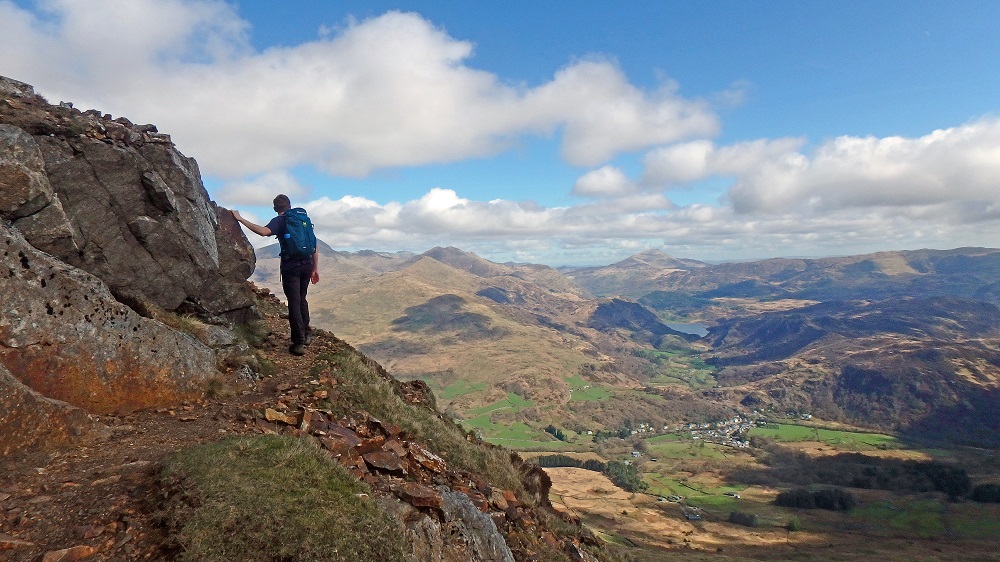 I can say with no exaggeration that this is the most enjoyable mountain I've ever climbed. At 783m it's not the highest, but it's an entertainer with a straightforward initial climb on the eastern side that quickly turns to rocky scrambling. It's not a gnarly, white knuckle kind of scrambling but the kind that might remind you of the fun of climbing trees when you were a child. Or maybe that's just me.
On the wide crown of Moel Hebog you don't just get views of all of Snowdonia but you get a fine view down the curved edge of Cardigan Bay as well. Descending via the northern slope, there's a chance to seek out Owain Glyndŵr's Cave before passing through forestry and reemerging back in Beddgelert.
RELATED: Moel Hebog fully mapped route
The Aberglaslyn Pass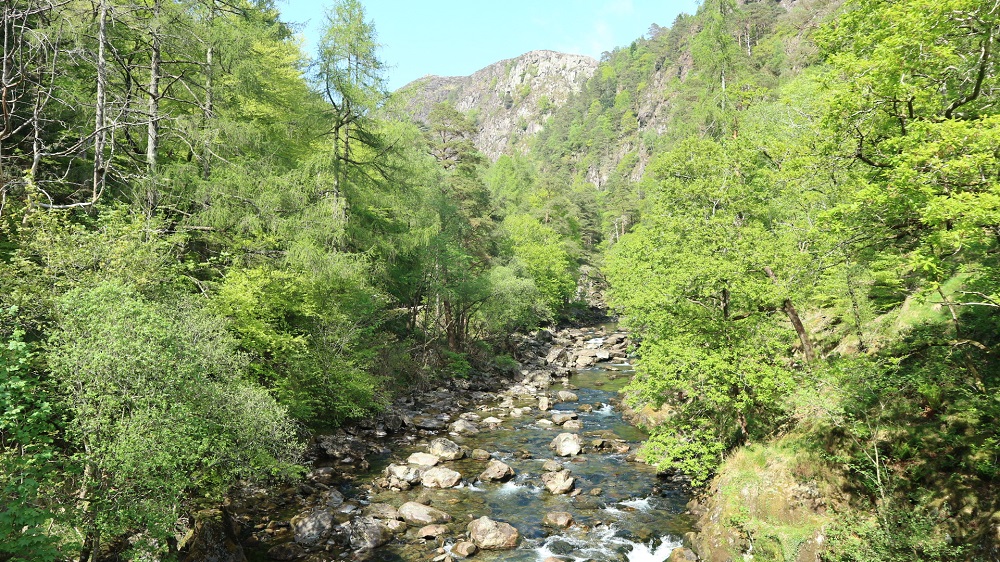 Just south of Beddgelert is the Aberglaslyn Pass where one of the finest gorges in Wales can be found. There's a footpath that swerves along the river here, cutting through the woodland and sometimes rising up sharply to teeter high above the rushing water below.
Cwm Bychan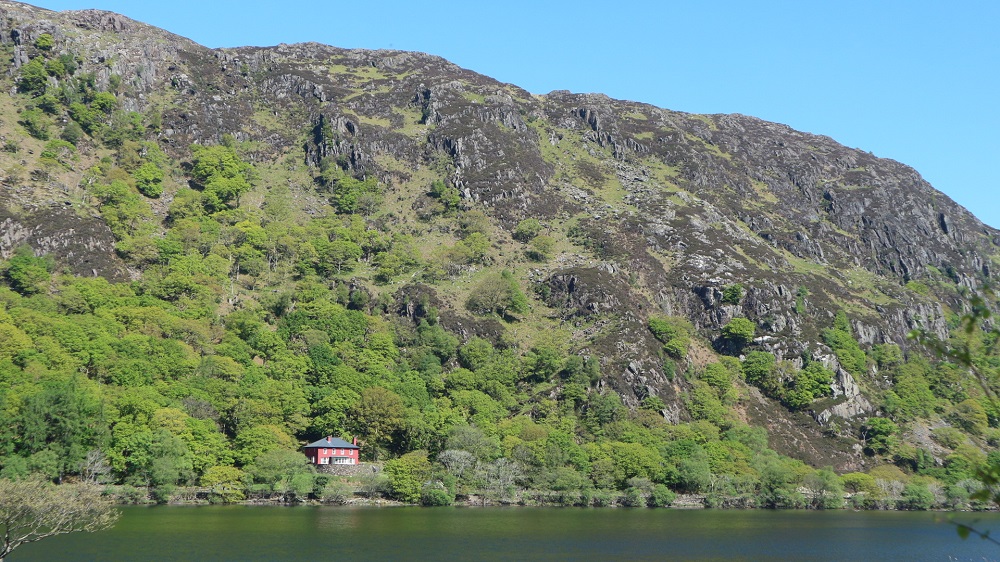 I linked the Aberglaslyn Pass from Beddgelert with a hill pass called Cwm Bychan. The route heads north-east up and over a small hill to Llyn Dinas where you can admire the lake's picturesque boathouse and the view of Snowdon and its reflection in the calm water before a flat and easy walk through the valley back to Beddgelert.
Yr Aran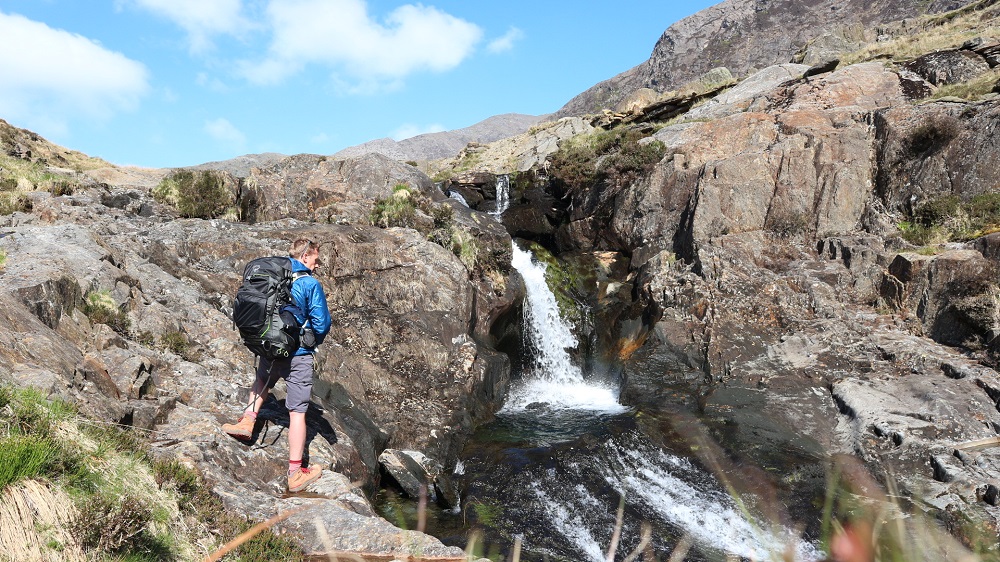 The start of the Watkin Path up Snowdon can be reached via a short walk from Beddgelert. I walked along it for a few miles following the long trail of waterfalls until instead of turning right for Snowdon I turned left for Yr Aran – a pointed 747m outlier – and skirted its sharp peak before dropping down through the ruins of nineteenth century quarry buildings to Rhyd-Ddu train station. From here it's possible to link up pavement and trackways back to Beddgelert, or you can even ride the train back if you get your timing right.
The Welsh Highland Railway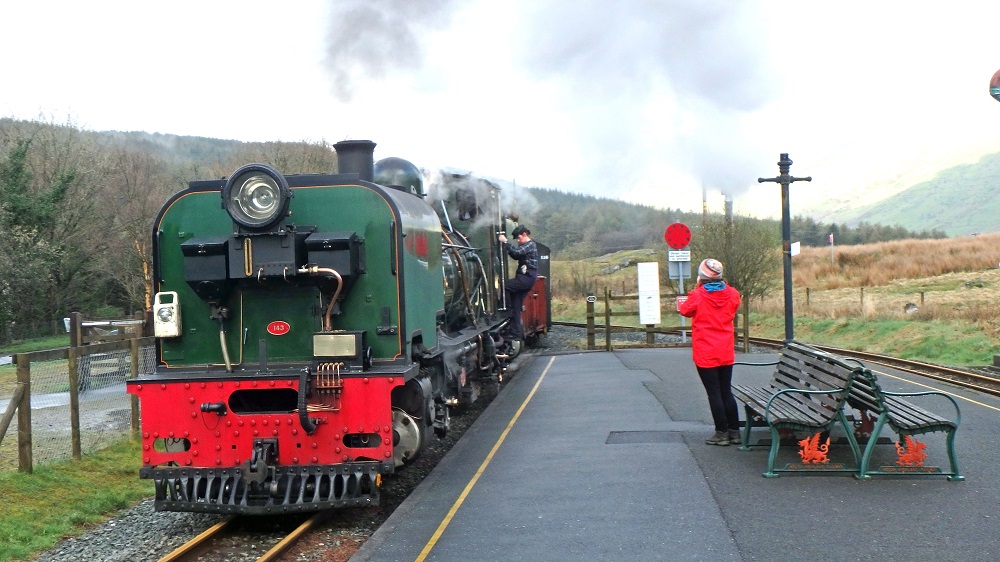 There's something very exciting about riding a steam train no matter where you're taking it to or from, but the journey is extra special when you have some of the UK's finest mountain scenery to gaze at from the comfort of your Victorian carriage. The Welsh Highland Railway's steam train between Porthmadog and Caernarfon stops at Beddgelert and a series of other villages either side of it meaning there's potential to plan a number of great walks that combine with a railway journey.
A place to stay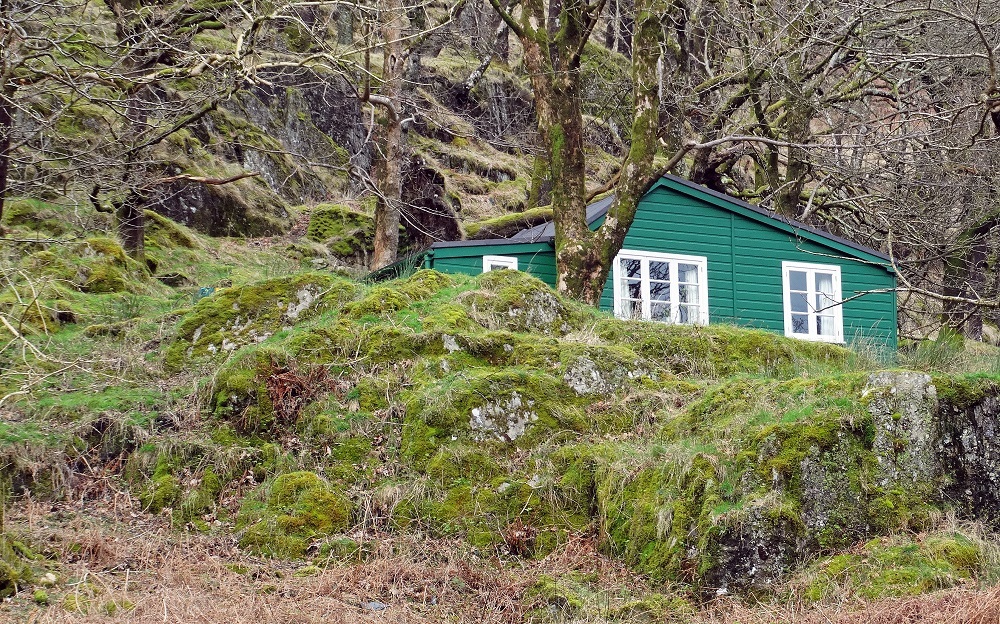 Beddgelert has a Youth Hostel just outside the village, campsites and plenty of B&Bs, but if you're looking for a memorable place to stay near to Beddgelert I'd recommend this little chalet at the start of the Watkin path. Owned by National Trust Holidays, it's a one bedroom, immaculately restored cabin set within oak woodland at the foot of Snowdon. A stream runs right by it and with the bedroom window open you can fall asleep to the sound of the nearby waterfall. It's an idyllic location.