Leon McCarron is the author of The Land Beyond, a new book about a 1,000-mile walk through the Middle East. We got in touch with Leon to find out more about his amazing journey
Please introduce yourself. Who are you and what do you do?
My name is Leon McCarron, and I go on long human-powered journeys to try and find interesting stories in parts of the world that we don't hear about all that often. Adventure, and moving slowly, are the best ways I know to really get immersed in a new place, and to meet people and get a feeling for the reality there.
Your journey from Jerusalem to Mount Sinai, which is the subject of your recent book, will be of interest to our readers. Tell us about this experience and how it differed from other journeys you've done.
In December 2015 I set off from Jerusalem, on foot, to walk 1,000 miles through the heart of the Middle East – the Holy Land. I began with a friend, Dave Cornthwaite, but he was sadly injured after just a couple of weeks. That meant most of the journey was made alone, and therefore my first solo experience in the region. That was a huge challenge – logistically, physically, mentally, linguistically – but it also brought me into closer contact with those who lived along my route. There were wild sections, and days on end when I saw no-one (except a few curious camels) but I also had intensely social experiences, and felt much more immersed in the area than I'd ever managed on previous trips.
Tell us about the Masar Ibrahim Al Khalil in the West Bank.
This is one of a series of new and audacious hiking trails in the Middle East (the other two that I know well are the Jordan Trail and the Sinai Trail.) The Masar Ibrahim, or Path of Abraham, runs the length of the West Bank, connecting communities and empowering locals both to hike and to facilitate future visiting hikers who might come to the region. The trail itself joins up pre-existing routes ­– old trading or pilgrimage paths and Bedouin trails, for example – and directs them through towns and villages so that walkers get a good cross-section of life there.
It's a fantastic idea, and well-realised too. The West Bank is one of the friendliest places I've ever been, and with the layers of faith, culture and history that intersect with beautiful scenery on the ground, it's an ideal place to walk.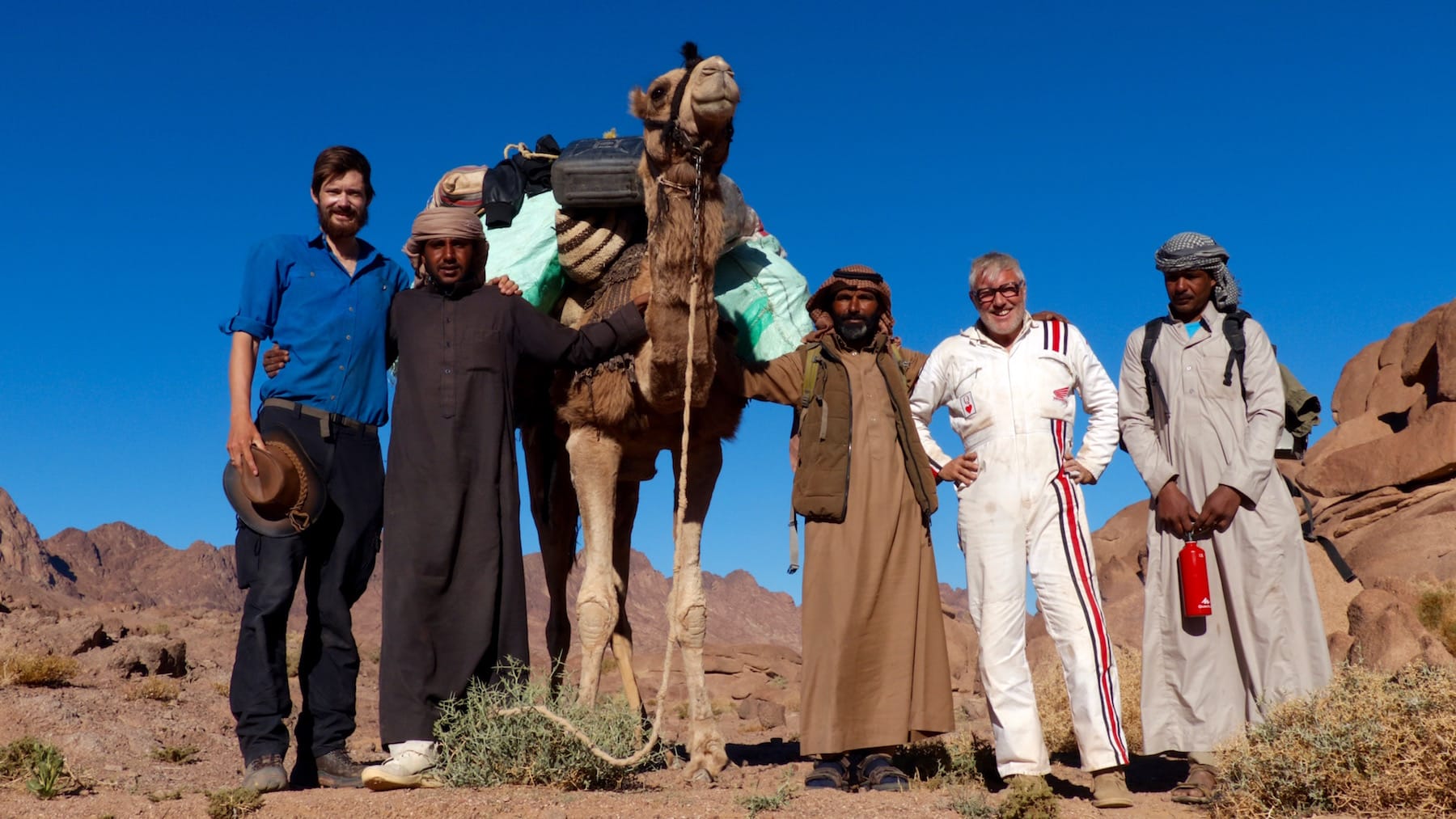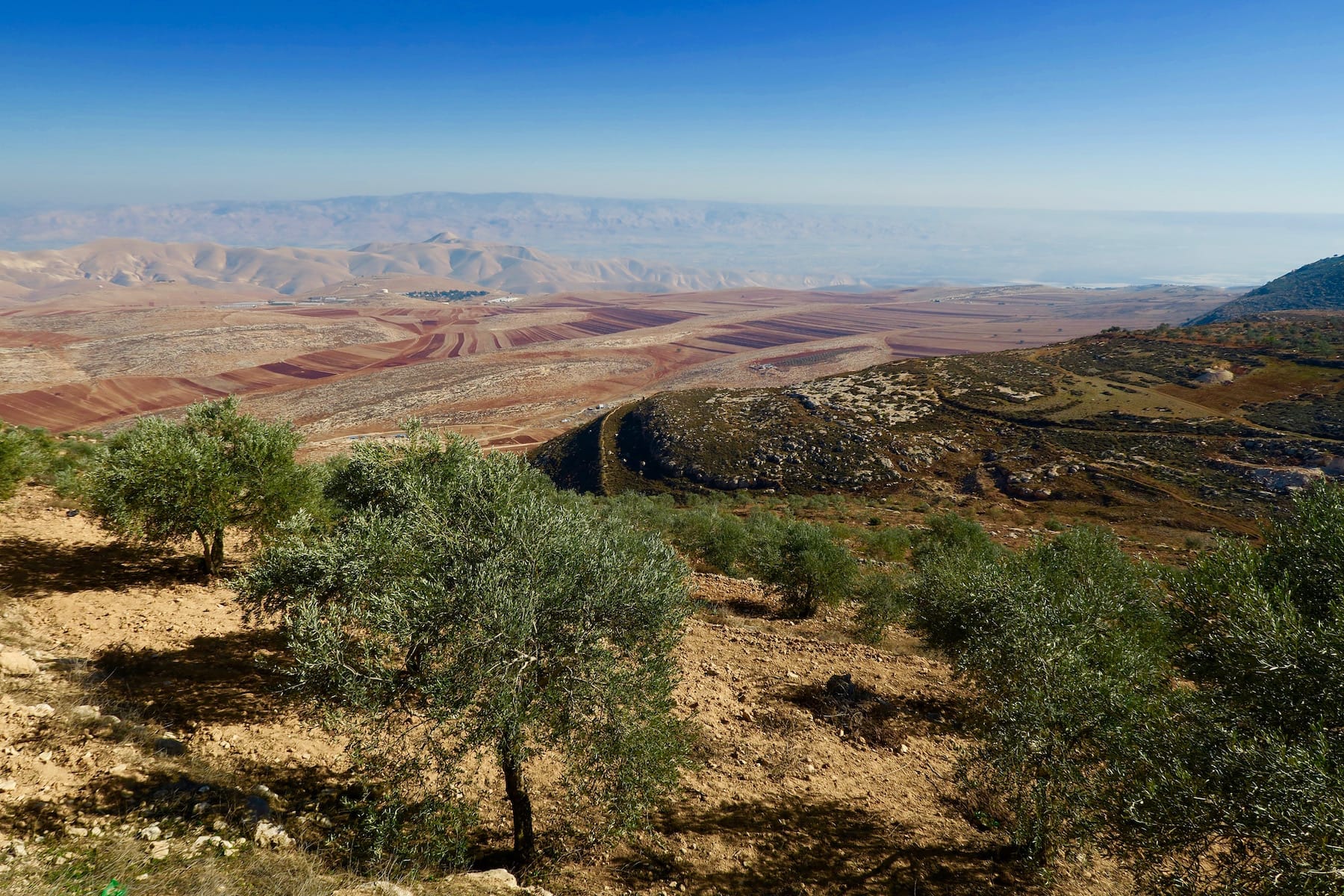 In popular perception, the Middle East is regarded as an unsafe area for travellers. Did you find this to be the case? How did your journey change your perception of the Middle East?
I have repeatedly found the Middle East to be one on the friendliest places I've ever been. There are different truths that can be found for any place, and I don't want to ignore the fact that there are conflicts and crises in certain parts of the region. However, these don't define the entire area, nor do they characterise the people. The vast majority of inhabitants in the places I've been are just like the rest of us – peace-loving families who want to work hard and have a good time. It's such a privilege to see this first hand, and also to be able to share these stories. I felt safer and more welcomed in much of the Middle East than I do back in London. That's an unfair comparison, perhaps, but it really is a wonderfully warm and hospitable region.
What did you learn about the people and history of the Holy Land?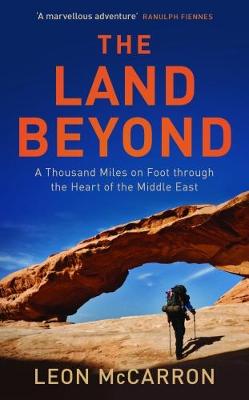 There is so much history here, and what's most interesting to me is how familiar it is – this is a place that is home to Jerusalem and Bethlehem and Jericho and Nazareth, and many other names that so many of us grow up hearing about. I think what I enjoyed most was seeing how these places look in a contemporary sense (bustling, noisy, lively Middle Eastern towns and cities) but also discovering that there are still so many similarities between the West and the East (in this case, the Middle East).
So much of our history is shared, and so many of our modern-day values are the same. Travelling on foot allowed me to make connections like this that might not be obvious otherwise – when my brain moves at 3mph in time with my feet, these things are obvious.
Every self-powered journey has its ups and downs. Describe your best and worst moments on the trail.
The best moments were the mornings on the trail, with the huge, raging sunrises over the mountains and the Dead Sea. I'd often climb out of my tent, with no-one else to be seen, feeling like I had the world to myself. That's quite a powerful experience in the Holy Land.
The hardest moments were in the long desert sections where water was in short supply. In central Jordan I had a pack that weighed upwards of 40kg as I tried to rush the 30+ miles between streams, and during those long, exposed, hot days I'd wonder why on earth I was there. It was normally not until I'd found water, rehydrated and was inside my tent in the cool of evening that I remembered.
Tell us about your book The Land Beyond, and why readers of our magazine would enjoy it.
It's the story of this journey on foot from Jerusalem to Mount Sinai, and it shows a completely new side to a very misunderstood region. The book focuses on the people that I meet, and also tells of the many adventures (planned and otherwise) that happen when you try to walk 1,000 miles over 5 months. There are plenty of highs and lows, and close calls, but ultimately it is a positive story, showing the power of simply setting out the front door on foot and seeing what happens.
---
Leon McCarron is an award-winning adventurer and filmmaker specialising in long-distance, human-powered expeditions. In recent years he has cycled around the world, walked 3,000 miles across China and trekked 1,000 miles through the Empty Quarter. A fellow of the Royal Geographical Society, Leon won the RGS Neville Shulman Challenge Award in 2017 which saw him live and travel with the ancient Samaritans for three weeks.
The Land Beyond: A Thousand Miles on Foot through the Middle East was published in October 2017 by I.B.Tauris, priced at £15.99.
Interview by Alex Roddie. All images © Leon McCarron