Are you dreaming of big adventures when lockdown ends? James Forrest speaks to six outdoor enthusiasts who have taken on their own distinctive challenges.
With talk of Covid restrictions easing across the UK nations by spring, you might be allowing yourself to dream a little – or perhaps even to dream big.
In A Coast to Coast Walk, Alfred Wainwright encouraged walkers "to devise with the aid of maps their own cross-country marathons and not be merely followers of other people's routes".
Quintin Lake's epic 7,000 mile coastal walk around Britain is one example of this spirit, and you can read more about it in the latest issue of The Great Outdoors. But here are six other intrepid enthusiasts who have created their own unique, challenging journeys.
Main image: Bryony Carter on Cold Fell, her final English Nuttall, celebrating with friends
1. A five-day, 160km trek to bag nine 4,000ft peaks in the Cairngorms and Nevis range
By Sally Phillips, 31, a civil engineer from Inverness
After what felt like an eternity in lockdown, I finally set off on my expedition. I'd created my own route from Aviemore to Fort William, combining some big hill days with a multi-day hike. The objective was to climb two groups of mountains over 4,000ft – the Cairngorms and the four Nevis hills – and to pass through Glen Feshie, Ben Alder and Loch Ossian along the way.
It all started brilliantly. I had a magical day on the Braeriach Traverse – striding across the sun-drenched plateau with the rest of the hike stretching out ahead. But three days later, I hit a crushing low. Exhausted and dehydrated after five days of 20+ miles in the blazing sun, I realised I'd pushed too hard and had made myself ill. I bailed and didn't make the last two summits.
I was devastated, but reflecting back now I wouldn't have done anything differently. The journey reminded me how lucky I am to have access to these mountains, how much Scotland has to offer and how uplifting the sense of freedom is in the hills. For five heady days I barely remembered Covid existed and, while I didn't finish the nine summits, I still have amazing memories of a unique adventure.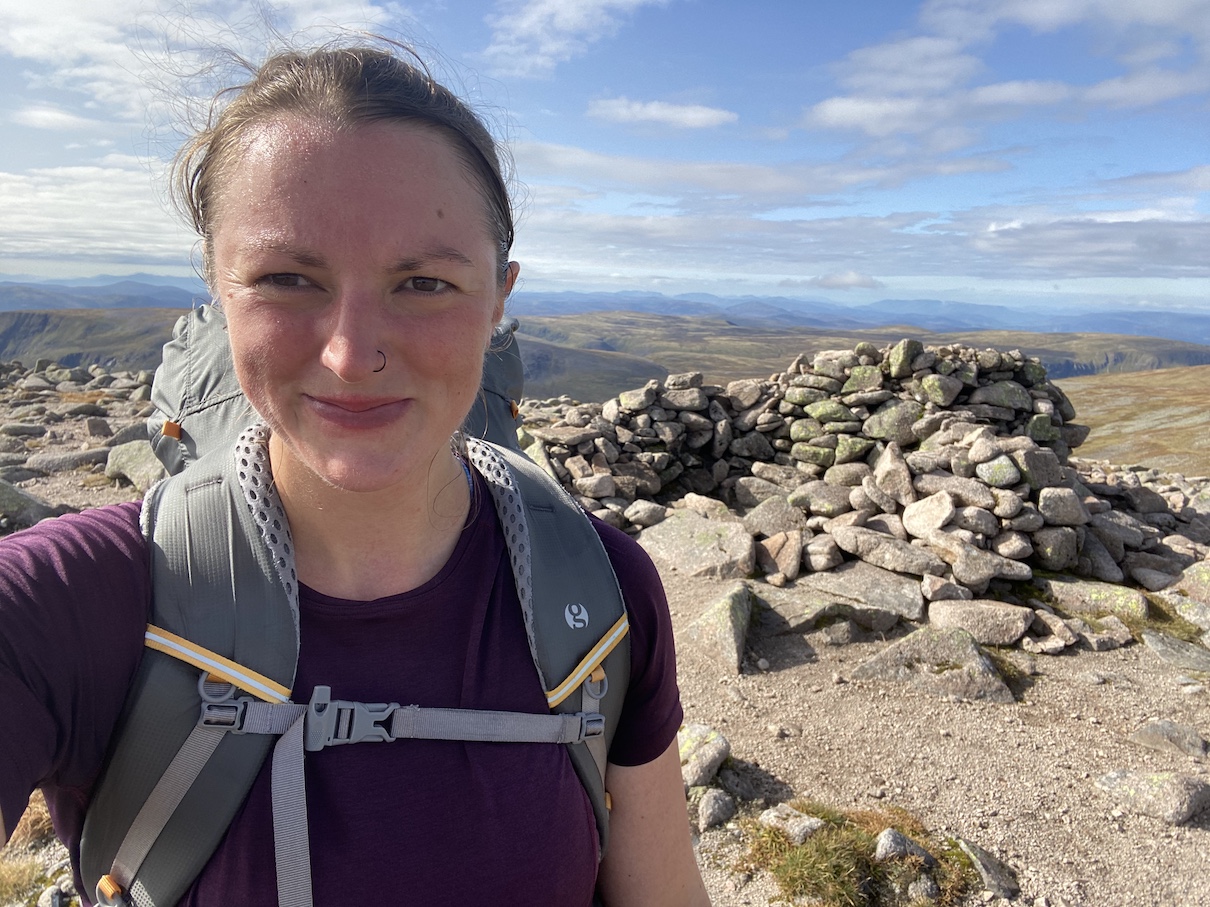 2. A non-stop, 5,000-mile walk, run and cycle to the summit of all 100 UK county tops
By Alex Staniforth, 25, author and mental health campaigner from Kendal
In 2017 I climbed to the highest point of all 100 UK counties in a continuous 72-day expedition, hiking, running and cycling 5,000 miles along the way. The idea came about after a few failed Himalayan expeditions. I was always chasing a big, farflung summit, with so many factors outside of my control, and I needed a change.
Inspired by Elise Downing, who ran the coast of the UK, I decided to look closer to home for my next big adventure. I've always been drawn to unconventional, human-powered endurance challenges, so going to the top of all 100 UK counties ticked the boxes. The weather was regularly atrocious, there were times when I was pushed to breaking point, and I even strained a quad muscle on day five. But I learnt to break the journey into small bite-sized chunks and to not worry too far ahead.
Despite the setbacks I still finished on schedule. I was continually blown away by the diversity and beauty of the UK countryside, and the British generosity received along the way – including a mystery flapjack stalker. People often strive for the big summits but sometimes the real reward is discovering the hidden gems within our own means.
3. A solo climb of 13 peaks over 3,000m in the Sierra Nevada mountains of Spain
By Emily Woodhouse, 27, an outdoors writer from Devon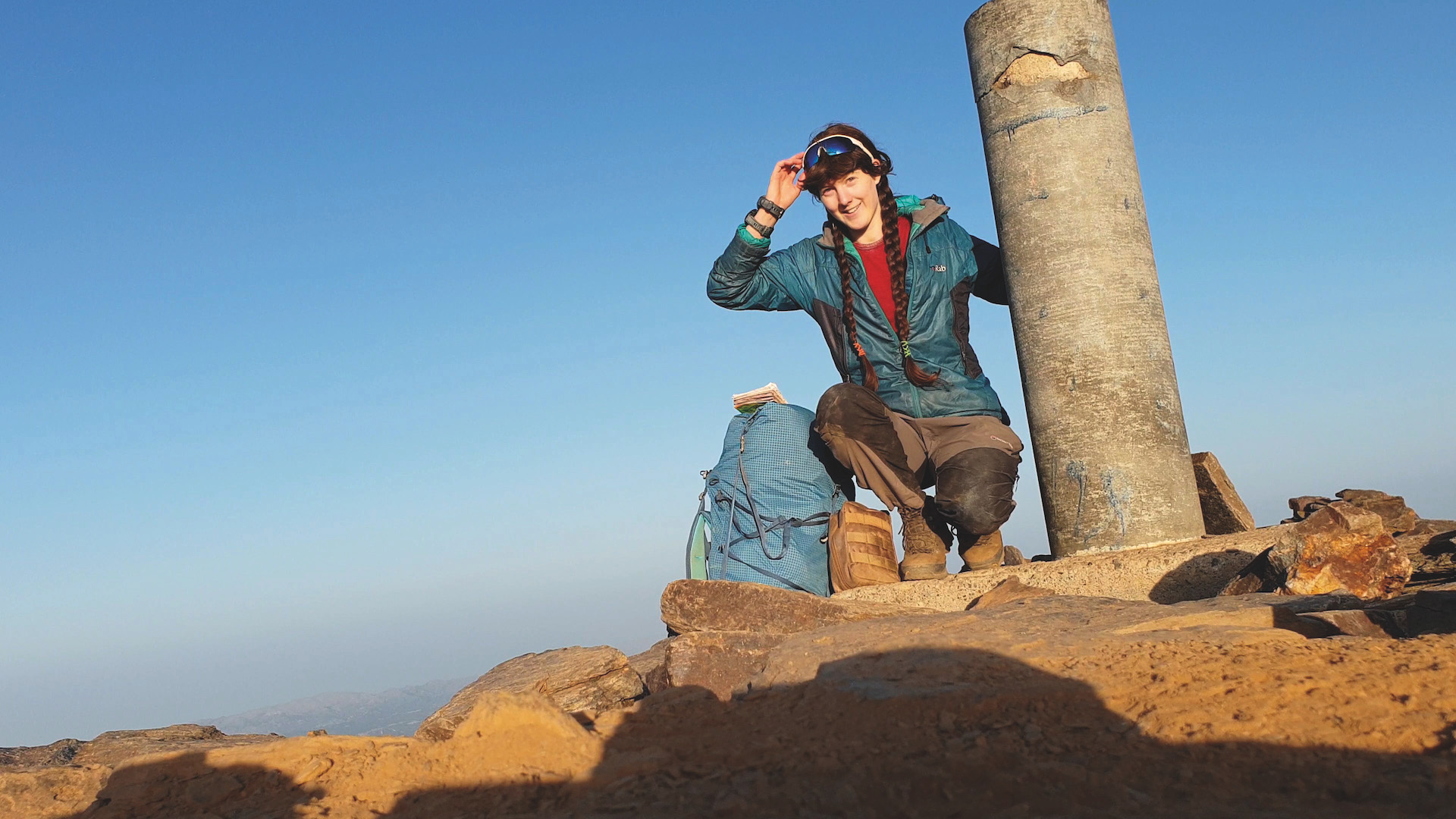 I thought it would be a fun idea to try to break a Guinness World Record in my annual leave. That led me to a week in southern Spain's Sierra Nevada: a snow-free, non-technical mountain range in summer with a high density of 3000m summits. Solo and unsupported, my goal was to set a record for the most 3,000m peaks climbed in a week – a self-designed 150km route with 11,500m of ascent.
On reflection, I absolutely wouldn't recommend my route at all! Due to the nature of the record there was a lot of slogging up and down hill, going back on myself and generally avoiding the glorious ridgeline. What I did do on the ridges was superb though – easy scrambling with sheer blocky sides and views almost as far as the coast.
The toughest part was the heat and lack of water: 30C+ and barely a breeze. But the terrain and camping were fantastic and I loved the north end of the ridge, particularly the area to the north-west of Mulhacén (the highest peak in mainland Spain). I feel lucky that the expedition even happened at all in a year like 2020.
4. Bagging all 104 'Hewitts' in Snowdonia in a year, walking 400km with 19,000m ascent.
By Tom Clague, 33, a special educational needs teacher from Manchester
After completing all 214 Wainwrights in a year, I was looking for a new challenge. I loved escaping the city and tackling long hikes every weekend – and I didn't want it to end.
Eventually I settled on a peak-bagging challenge in Snowdonia. My aim was to climb all 104 'Hewitts' – 2,000ft+ peaks with 30m+ prominence – in the national park. I started the challenge in the January snow, bagging my first five Hewitts near Blaenau Ffestiniog. After this positive start, I steadily ticked off summits throughout the year, using my weekends to travel from Manchester to wonderfully remote corners of Snowdonia. Before I knew it, it was November and I'd reached my final two Hewitts, Yr Aran and Mynydd Mawr.
It was a great challenge and I saw some incredible scenery. There was a lot of pathless bog trotting and many miles of difficult terrain. I learnt a lot about navigation and some of the awful weather was, well, character building. But mostly I felt blessed to experience Snowdonia's stunning landscapes. There is so much more to the area than Snowdon and the Ogwen Valley – and I'd encourage everyone to explore the forests and lesser-known peaks. They are fantastic and make for some amazing hikes.
5. Climbing all 257 English 'Nuttalls' – peaks over 2,000ft – over five years
By Bryony Carter, 33, an education and learning manager from Shrewsbury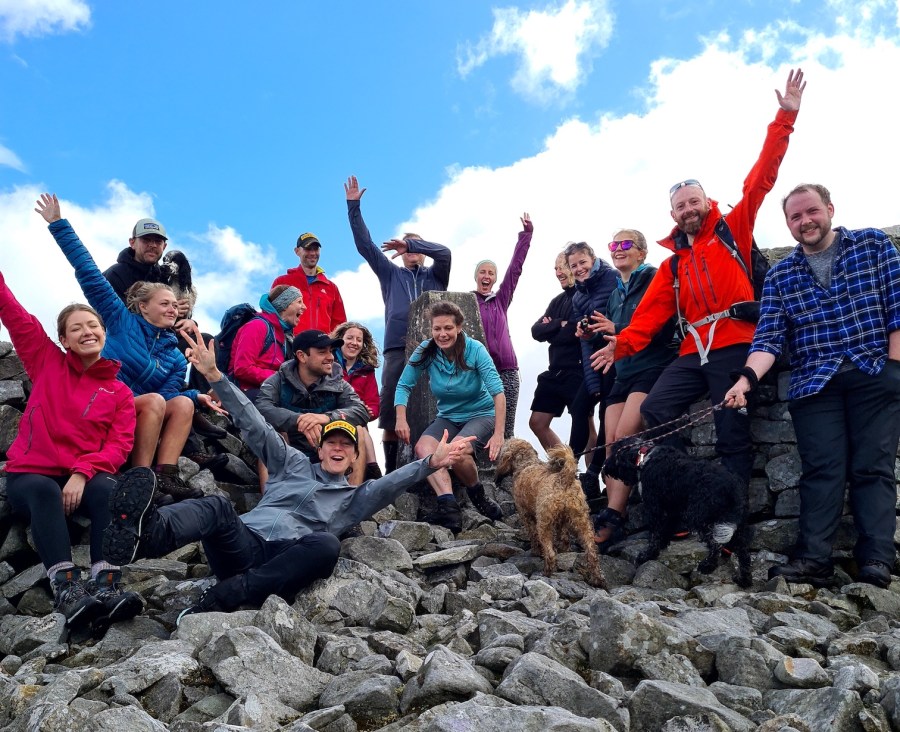 Five years ago I wasn't an outdoorsy person at all. I'd never climbed a mountain and mostly spent my weekends at home. But I'd reached a crossroads in life, after a traumatic experience, and felt compelled to expand my horizons and get outside. I wanted to challenge myself, break out of my comfort zone and see more of the UK.
I stumbled across the Nuttalls mountain classification – 2,000ft high with 50ft of prominence – and challenged myself to climb all 257 in England. I was drawn to the Nuttalls because many are quiet and seldom-visited. At first I was really scared, particularly when hiking alone, but over time my confidence flourished. I fell in love with the Lake District and Yorkshire Dales – and relished spending my weekends on mini peak-bagging trips.
Slowly my total increased and, after five years, I finally made it to my last peak. I couldn't believe it and was overcome with emotion. It had been the most incredible journey. The mountains gave me everything I needed: a sense of purpose, amazing new friends and the chance to experience stunning landscapes. The mountains truly changed my life – and I'm still going. The Welsh Nuttalls are my next goal.
6. A 120km trek through the Cairngorms, bagging several Munros en-route
By Iain Baines, 64, a retired electronic engineer from West Sussex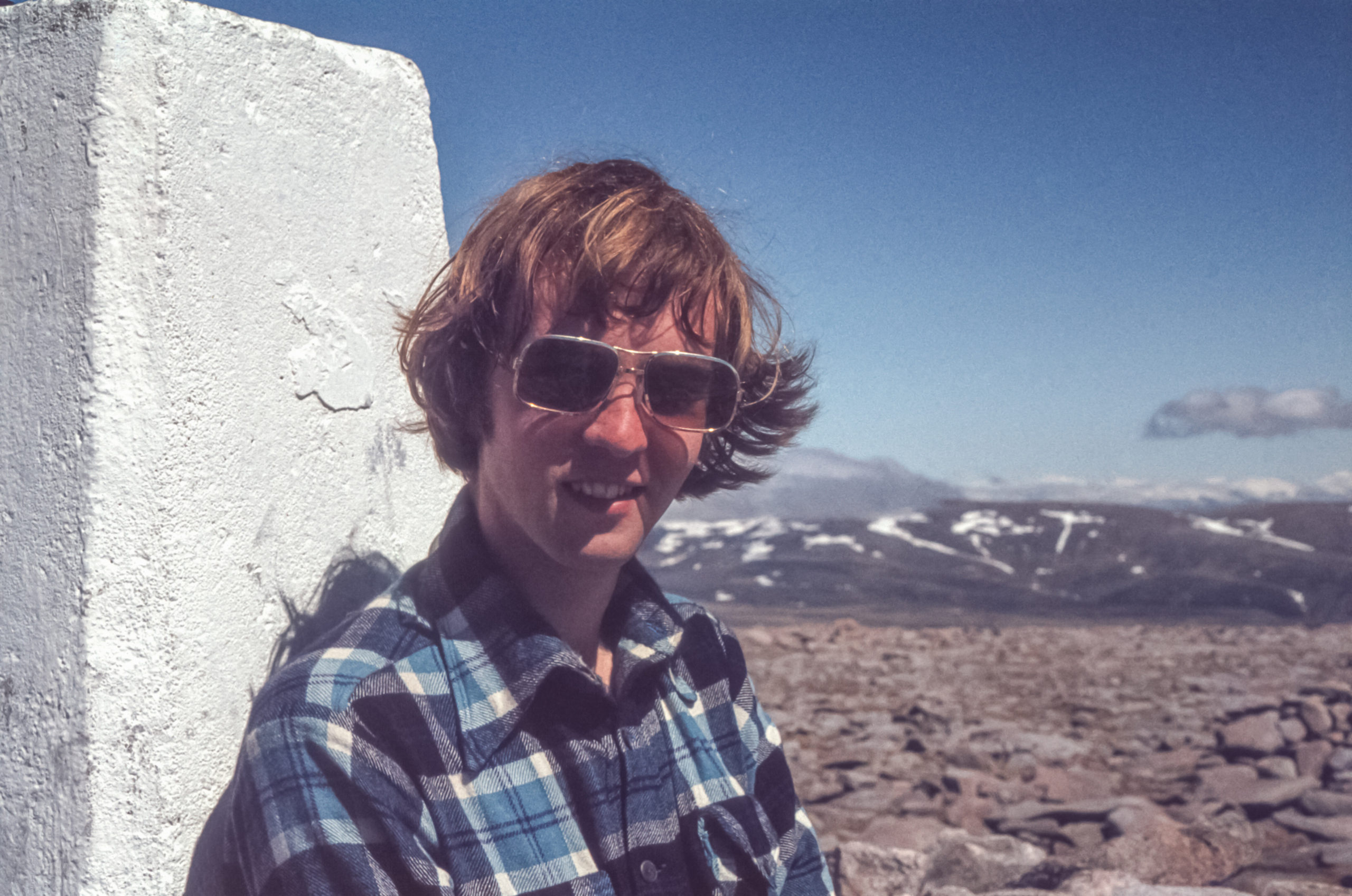 After the stress of university finals examinations in 1977, I just needed to escape to the hills fast. What better way than a long backpack through the Cairngorms, climbing as many Munros as possible.
Starting from Glen Clova, with friends Dave and Siân, we walked over the Lochnagar Munros to Braemar, then up through Glen Luibeg to wild camp amongst the ancient pines at Preas nam Meirleach (Robbers' Copse) for three nights. The weather was stunning and there was still snow in the high peaks. We climbed the Ben Macdui Munros one day; then The Devil's Point, Cairn Toul and Braeriach group the next; before walking out through the Lairig Ghru and Chalamain Gap to Loch Morlich.
Looking back now, I'm struck by how much has changed in the past 40 years. Equipment back then was basic and nowhere near as lightweight, and camp food was poor by comparison. Our rucksacks were almost double the weight we would consider acceptable today. We knew no different then and this did not affect our enjoyment. The trip consolidated my love of the Scottish hills, ignited my desire to complete the Munros and, ultimately, nurtured my lifelong passion for backpacking and wild camping in remote places.
The UK's classic done-in-a-day challenges
Want to take on something a bit more tried-and-tested? Here are the UK's classic challenges. 
The Three Peaks (National)
Climbing the highest peaks in Scotland, England and Wales – Ben Nevis, Scafell Pike and Snowdon – in less than 24 hours, including all driving. It's an incredibly popular challenge, but some say it's boring with too much driving and hiking in the dark – and it can be a big contributor to local environmental problems. For info on how to complete the challenge responsibly, and to register your challenge, visit threepeakspartnership.co.uk.
The Three Peaks (Yorkshire)
This challenge involves bagging Pen-y-ghent, Whernside and Ingleborough – Yorkshire's three highest mountains – in under 12 hours. The route is about 39km (25 miles) with just over 1,500m of ascent.
Welsh 3000ers
An extremely arduous day walk (although some start with a bivi on Snowdon) bagging the 15 mountains in North Wales over 3,000ft in height. Visiting the Snowdon Massif, Glyderau and Carneddau, the route is about 50km (31 miles) in total with almost 4,000m of ascent.