"There's no such thing as bad weather, just bad equipment." Yes, we've all heard that one before. But what else do you need to know when you're either planning to walk in bad weather, or you simply get caught out by some? We've gathered together a few tips for both walking and camping in rough stuff that could prove essential
---
Walking in bad weather
[1] Pack clothes appropriate for the conditions and make sure they work – intermittently refresh the DWR on your waterproofs.
[2] Carry an emergency shelter
[3] Protect the contents of your pack with waterproof drybags
[4] Let somebody know you're going
[5] Protect your map and mobile phone in waterproof cases
[6] Take back-up navigation equipment in case yours falls or blows away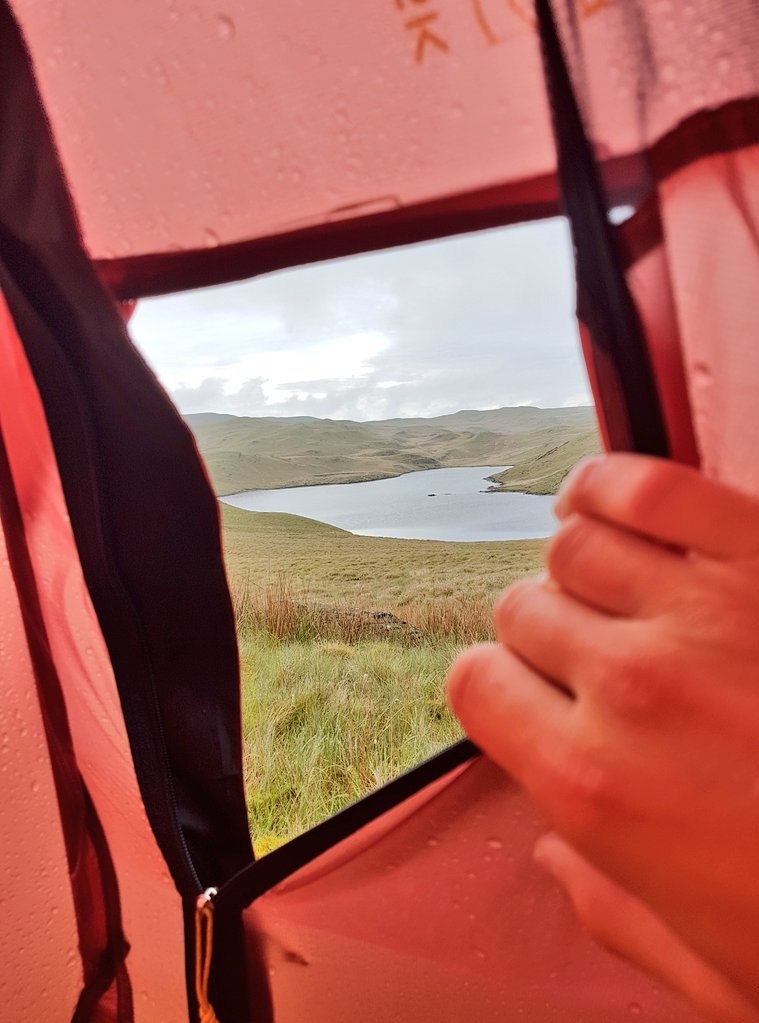 [7] Steer clear of exposed ridges and cliffs
[8] Consider staying low level and on familiar terrain
[9] If possible, walk in company
[10] Avoid having to cross streams that may be in spate
[11] Plan your route to finish in a nice warm pub!
Camping in bad weather
[12] Understand the limitations of your tent
[13] Practise pitching it in calm conditions so you know you can do it swiftly
[14] Be prepared to keep on walking until you find a suitably sheltered site
[15] Make sure you're not camping under a tree that's at risk of blowing over a hollow that could flood
[16] Pitch with the back end of the tent facing into the wind
[17] Ensure pegs are pushed right into the ground and are angled away from the tent
[18] Check all your guylines to make sure they're tight and the tent is stable. Check again and adjust before going to sleep
[19] Store all wet items in the porch rather than the main tent
[20] Collect water when you arrive so you don't need to go out for it later
[21] If snow falls, clear it by shaking or banging the walls or, if necessary, by leaving the tent. Ensure that if it mounts around the tent, there is ventilation higher up.