Where do you go when you want a walk with a side-helping of adrenaline? The team at TGO share their favourite thrilling hills, scrambles and trails.
When the word 'thrilling' is used to describe a route it immediately brings to mind the largest of looming mountains, the trickiest of trails and adrenaline-filled, riskier climbs. But what is considered thrilling in the outdoors is different for everyone, so we asked the TGO team to share their liveliest adventures for inspiration.
1. Far Tongue Gill, Cumbria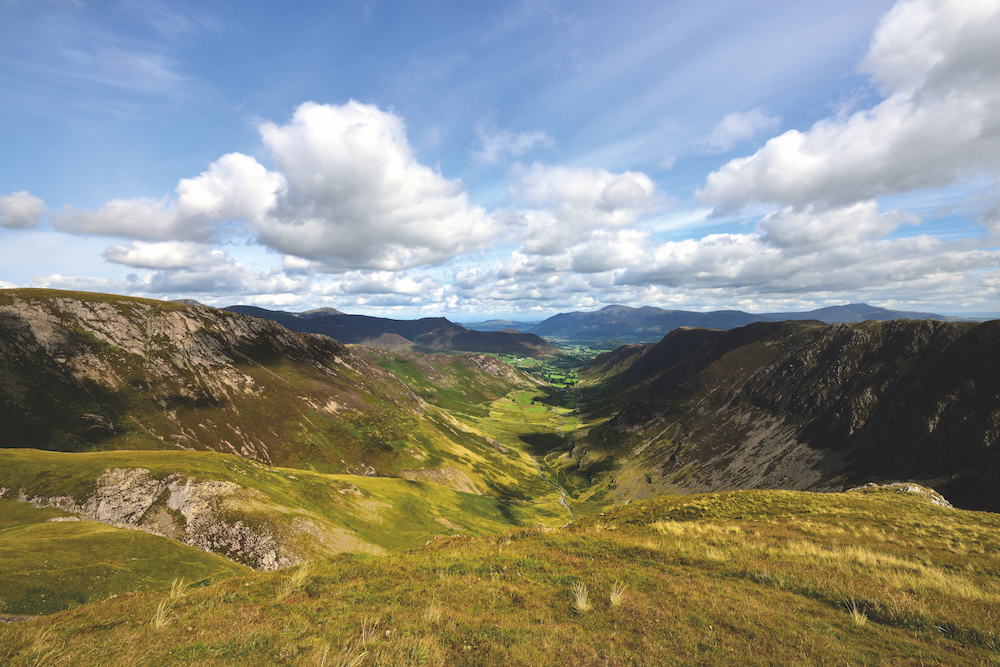 "To me, 'excitement' on the hills means not knowing whether you can do it—and then doing it!" says Ronald Turnbull. "Most recently it was a gill scramble above Newlands called Far Tongue Gill. But I'm not going to tell whether I emerged at the top end or limped out, miserable, back at the bottom…!" If you fancy a go at this scramble, you can reach Far Tongue Gill by parking at Newlands Church and following the path up Newlands Valley (pictured) before joining an old mining trail past Castle Nook.
2. Hen Hole, Northumberland
Wild Walker Geoff Holland knows The Cheviots like the back of his hand, so his suggestion that Hen Hole is the most exciting of them should not be taken lightly. "It cuts deep into the west side of the area's highest hill where lush, green vegetation contrasts sharply with a mass of steel-grey rock. It's an unspoilt rocky amphitheatre par excellence, seen from above by passing Pennine Way wanderers but best enjoyed by following the twinkling College Burn."
3. Moel Hebog and Moel yr Ogof, Gwynedd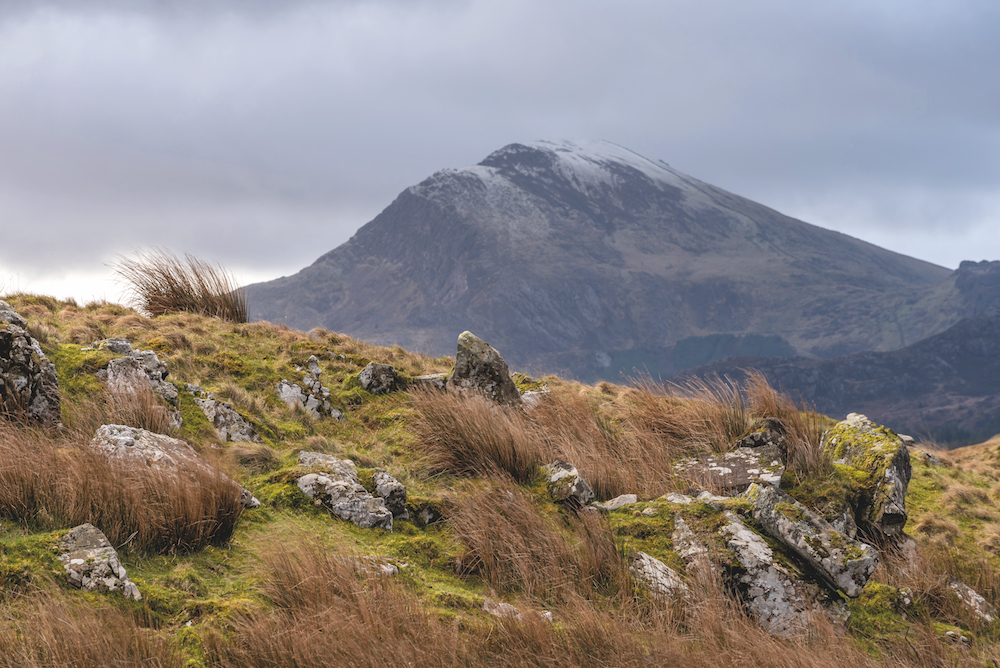 "The walk to the top of Moel Hebog from Beddgelert is quite challenging in itself," notes contributor Andrew Galloway. "Hands are required for more than one occasion towards the summit! From here there is a steep descent to Bwlch Meillionen from where a small cave can be located at the top of a steep gully."
4. Stac Pollaidh, Ross and Cromarty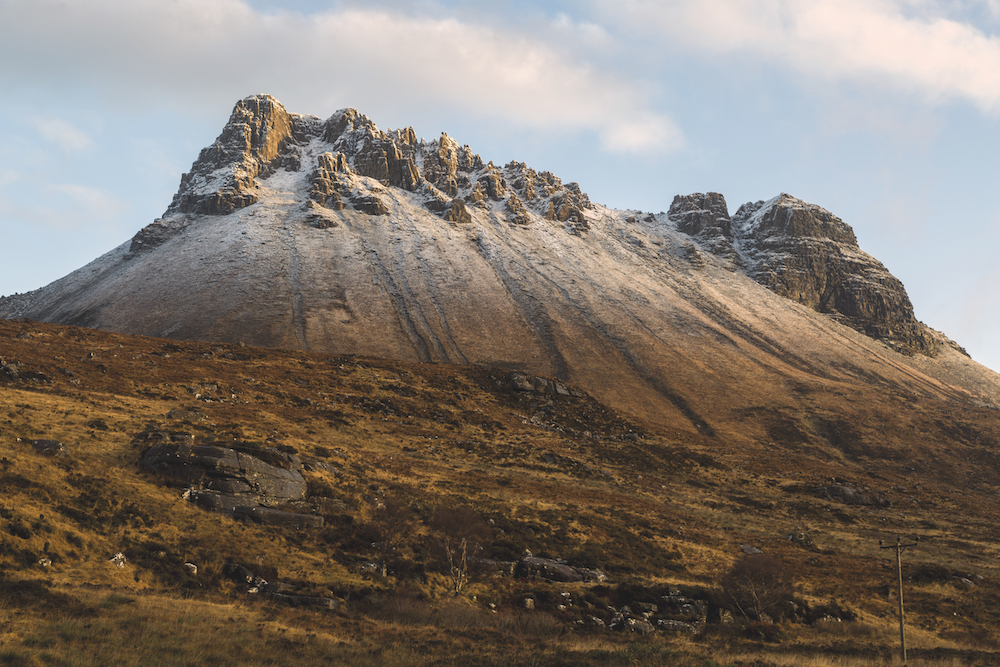 The stark landscape of Stac Pollaidh is one that sets you up for what's to come—the eerie otherworld-ness of the secluded hill lets you know you're in for something special.  "Twenty years ago, I turned back from the rock tower at the very top of this hedgehog of a hill," Craig Weldon admits. "However, this year I returned with a partner and that made all the difference." Whether you want to tackle this scramble alone or with some support, the trail starts immediately across from Stac Pollaidh carpark near Ullapool.
5. Sgwd yr Eira, Brecknockshire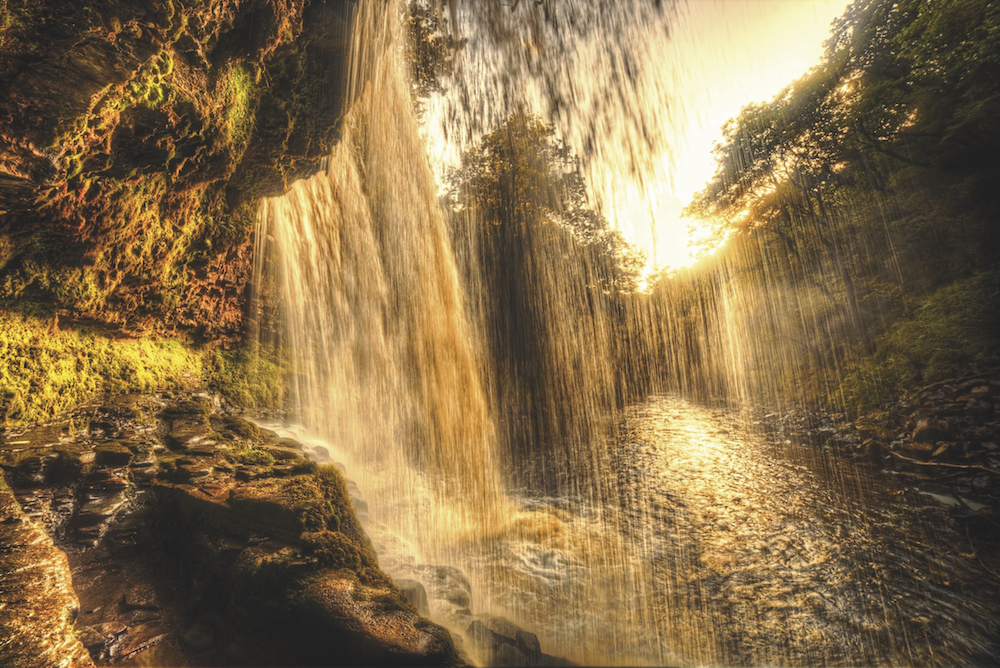 Fiona Barltrop's foray didn't quite go to plan, but she urges others to give it a go. "The walk behind Sgwd yr Eira (a waterfall) would make a thrilling walk. I confess I didn't dare do it when last there since I had a full pack on my back and two cameras hanging round my neck, neither of them waterproof!" The falls are located on the Afon Hepste, nestled in a rocky ravine. Walking behind the falls is a popular highlight for many, and you can head there from the village of Pontneddfechan.
6. Ardmeanach, Isle of Mull
This coastline is simply known as 'The Wilderness' and Wild Walker Roger Butler believes it truly lives up to its name. "The goal for this walk is the extraordinary 'fossil tree'. This fossilised trunk (12 metres high and 1.5 metres in diameter) is clearly visible in the cliffs above a remote pebbly beach. The 20km walk (10km each way) doesn't have too much in the way of ascent but it includes narrow cliff paths, rough terrain and starts at Tiroran."
7. Aonach Eagach, Glencoe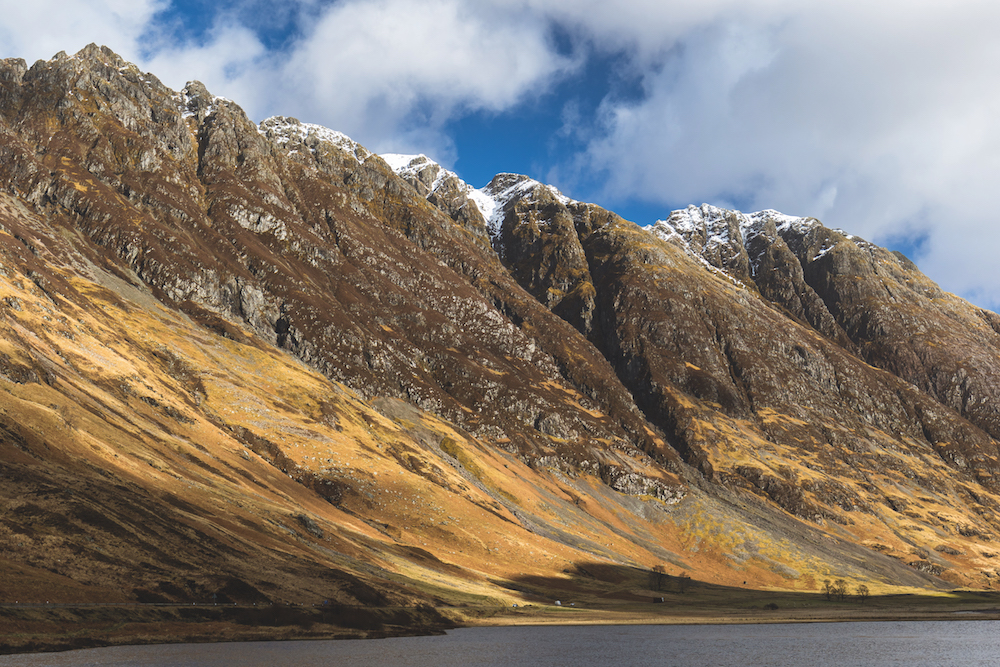 Contributor Alex Roddie is an advocate for this legendary scramble. "The Aonach Eagach ridge is one of those five-star routes with a reputation that is wholly deserved. It's a lengthy, challenging scramble on one of the best ridges in the West Highlands, with fantastic views across the glen to Bidean nam Bian." This Grade 2 scramble should only be tackled by experienced climbers and in the best of conditions. It can be reached from the north side of the A82.
8. Crib Goch, Gwynedd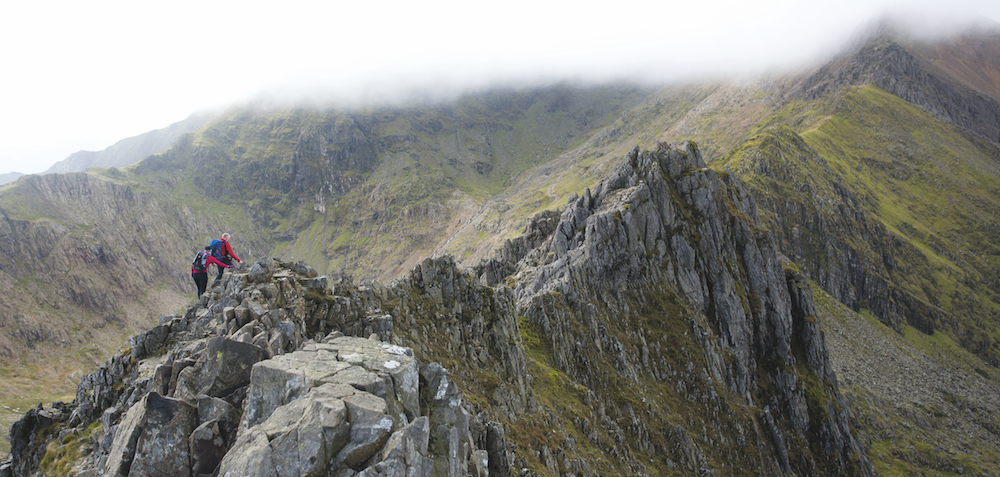 "The most exciting way up Wales' highest peak is easily the cracking, Grade I, stickleback ridge of Crib Goch," Sarah Stirling argues. "Linked with a descent down spiny Y Lliwedd, it becomes a fantastic, airy circuit around the famous Snowdon Horseshoe. Add to that the low technical difficulty, high exposure and incredible sweeping descents on either side offering some of the best views in the Snowdon massif and you've got a recipe for one of the best scrambling days out in the country."
9. Rumbling Bridge, Clackmannanshire
"It's not terribly well known," says columnist Roger Smith, "but Rumbling Bridge is a dramatic and exciting wee walk in a fantastic gorge. Kids love it, too! There is a reasonable path all the way through so it's pretty accessible." Start your walk from the west of Crook of Devon (parking is available) and take care on the narrow route when the weather turns nasty.
10. South West Coast Path, Devon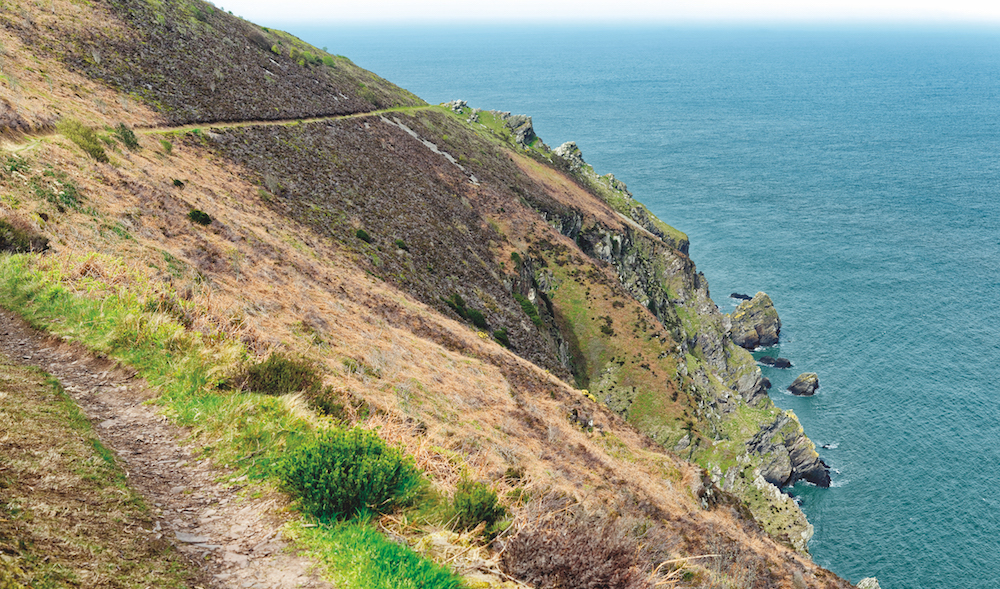 "Yes, Striding Edge, Crib Goch or the Carn Mor Dearg ridge each deserve their adrenaline boosting reputation," Tim Gent admits. "But, just try one of a dozen or more sections of the South West Coast Path when the weather's 'cutting up rough.' I recall one bright but blustery day near Heddon's Mouth on the north side of Devon when I seriously considered turning back. That sea is a very long way down!"
Subscribe to The Great Outdoors

The Great Outdoors is the UK's original hiking magazine. We have been inspiring people to explore wild places for more than 40 years.
Through compelling writing, beautifully illustrated stories and eye-catching content, we seek to convey the joy of adventure, the thrill of mountainous and wild environments, and the wonder of the natural world.
Want to read more from us?