There's little to be done about the summit crowds, but with a spot of careful planning you can still enjoy a quieter day out on some of the UK's A-listed mountains.
When we head for the hills, most of us are looking for an escape from the hurly-burly of humanity. Nobody wants to share a trig point with a dozen other Gore-Tex-clad souls – but that, alas, is what you can expect if you're rash enough to tackle a celebrated peak like Snowdon or Scafell Pike in decent weather. The key is to take the path less travelled…
This feature was first published in the June 2018 issue of The Great Outdoors.
---
1. Snowdon: Rhyd-Ddu and Snowdon Ranger circuit
Start/finish: Rhyd-Ddu
Distance: 14km/8.7 miles
Ascent: 1000m
Suggested time: 5.5 hours
Image above
More than 360,000 people summit Snowdon every year, but most ascend via the Llanberis path or take the Miners' Track – Pyg Track loop from Pen-y-Pass. The western approach is far less crowded but just as beautiful. Begin at Rhyd-Ddu and return along the Snowdon Ranger Path for a long and enjoyable circuit.
---
2. Tryfan's East Face
Start/finish: Tryfan car park
Distance: 4km/2.5 miles
Ascent: 700m
Suggested time: 2 hours
Tryfan can be tackled from almost any angle, but most walkers approach via the North Ridge, South Ridge or Heather Terrace. Alternatives for experienced hill folks lie on the lesser-ventured East Face, which is home to a juicy selection of Grade 2 and Grade 3 scrambles. Grab a scrambling guide such as Steve Ashton's Scrambles in Snowdonia to try the pleasing Grade 2 ascent of South Gully.
---
3. Cairn Gorm and Ben Macdui via the Northern Corries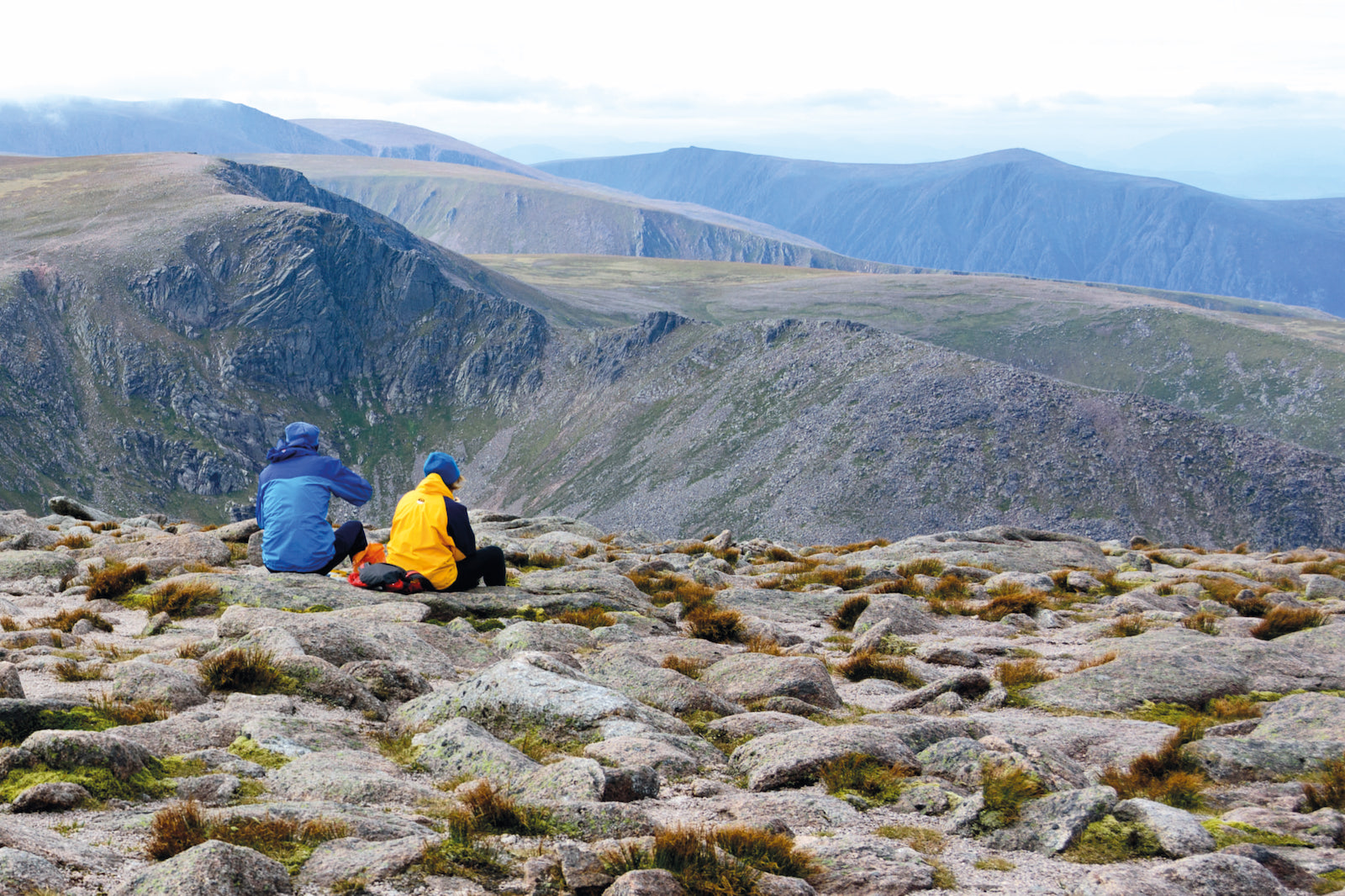 Start/finish: Cairn Gorm Ski Centre
Distance: 23km/14.3 miles
Ascent: 1400m
Suggested time: 10 hours
Many walkers find it hard to look beyond Cairn Gorm's tourism infrastructure, but approached right it's well worth a visit. Ignore the ski track up to the Fiacaill a' Choire Chais ridge and walk below the spectacular Northern Corries and cross the Allt Coire an t-Sneachda. The path continues onto Ben Macdui and loops back via Loch Etchachan to approach Cairn Gorm's summit from the south. A return via Stob Coire an t-Sneachda avoids all the ski paraphernalia.
---
4. Kinder Scout and the Edges from the Grouse Inn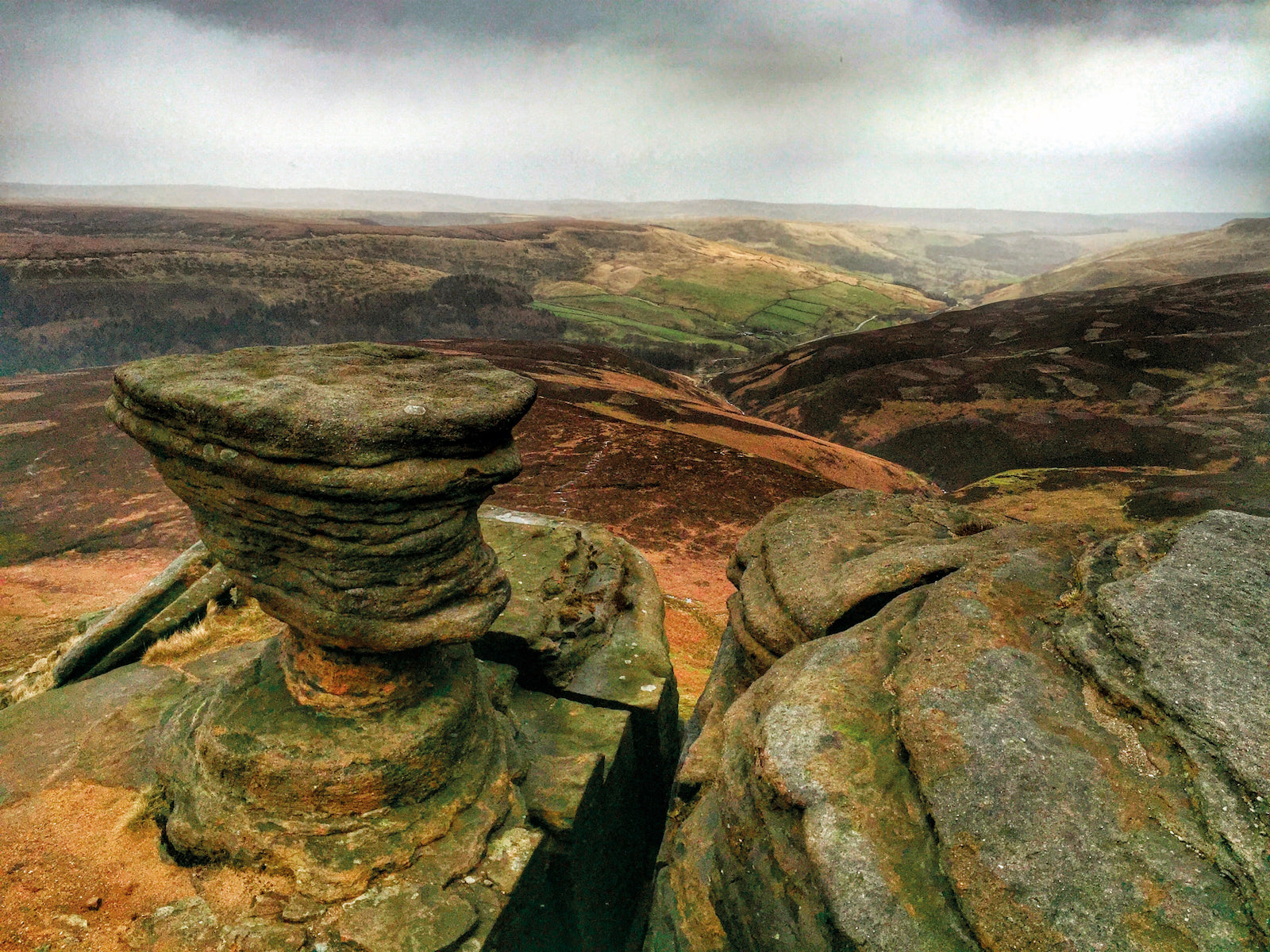 Start/finish: The Grouse Inn
Distance: 29km/18 miles
Ascent: 700m
Suggested time: 11 hours
The circuit of Kinder Scout's summit plateau is one of the most scenic high-level walks in the Dark Peak. This route puts an added twist on a demanding day out, starting from the Grouse Inn rather than Edale and thus skipping the busiest section of the route. Expect splendid isolation and superb views, particularly while ringing the northern edge of the plateau. Wild camping is a good way to break the route up.
---
5. Ingleborough from Newby Cote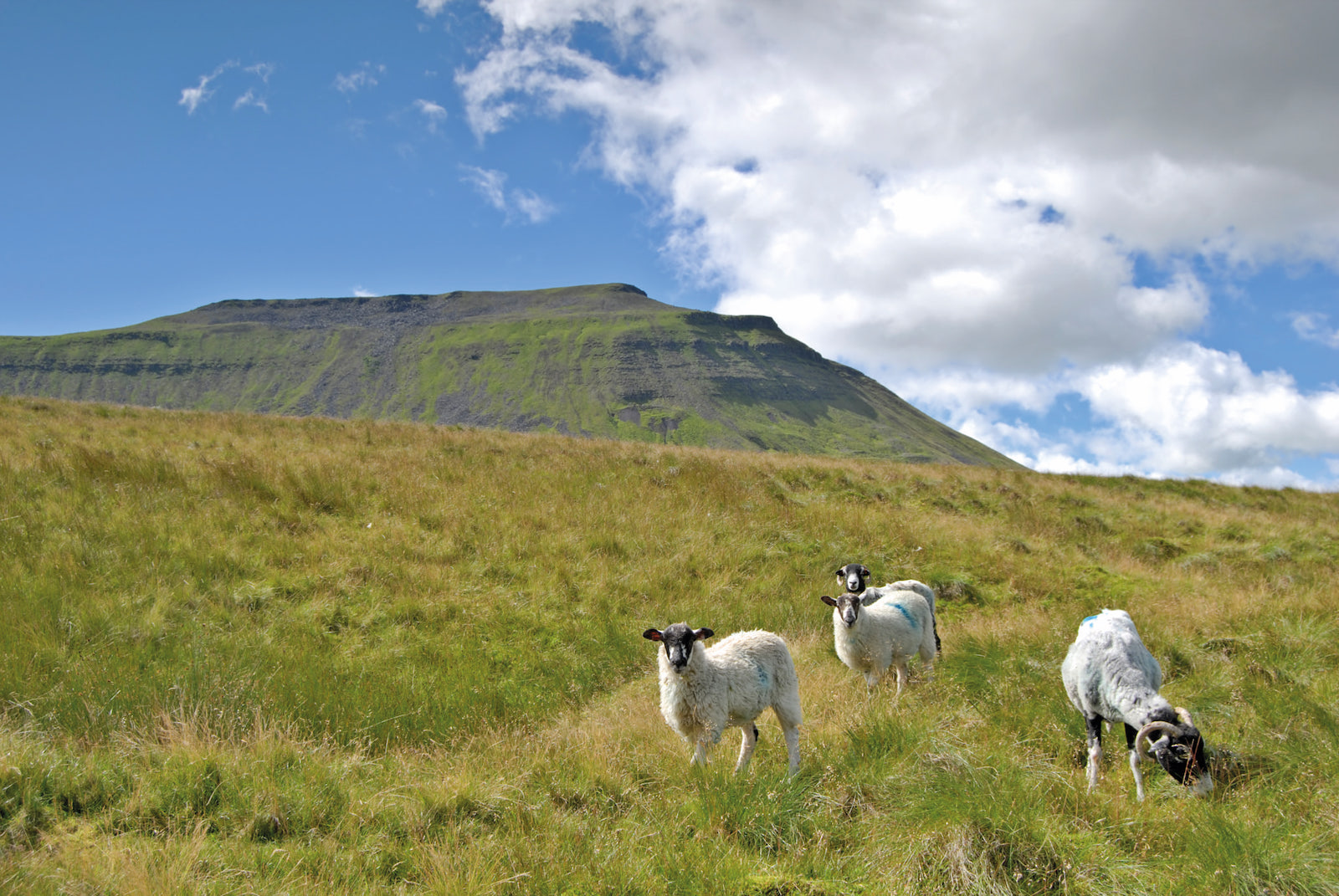 Start/finish: Newby Cote
Distance: 13km/8 miles
Ascent: 600m
Suggested time: 5 hours
The most iconic of Yorkshire's Three Peaks is a magnet for sightseers, most of whom climb it from Chapel-le-Dale or Ingleton. Instead, give yourself a navigational challenge by starting at the hamlet of Newby Cote and following barely-there paths up the hill's south-western flank. Return via the more popular but stunningly beautiful Clapham route to see Gaping Gill and Ingleborough Cave.
---
6. Back o'Blencathra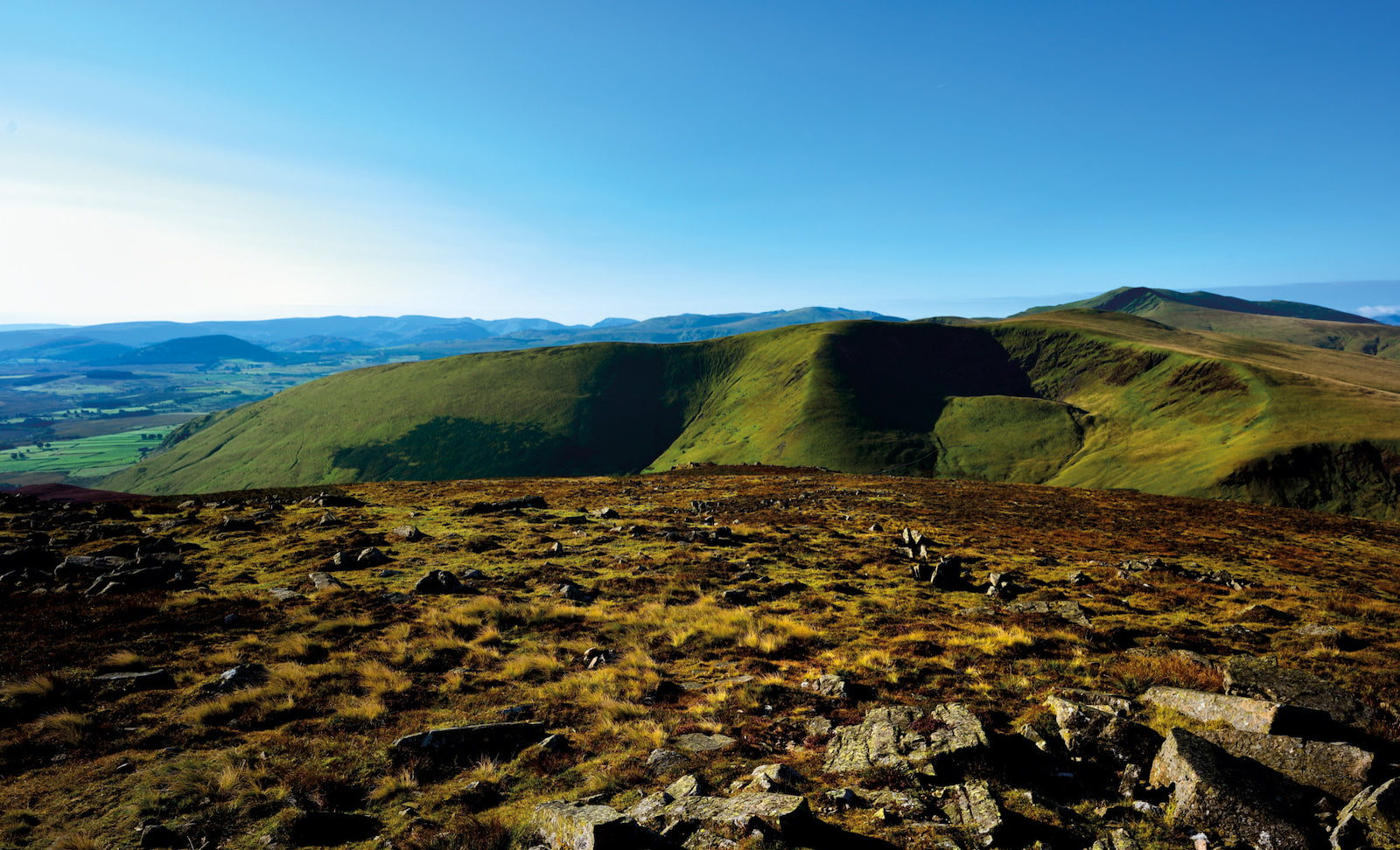 Start/finish: Blencathra Field Centre
Distance: 16km/10 miles
Ascent: 800m
Suggested time: 7 hours
Hall's Fell Ridge and Sharp Edge both make for heady ascent routes, but their popularity is their bane. Try instead a route that begins from Blencathra Field Centre and climbs to the summit via Knowe Crags, exploring Bannerdale Crags and Bowscale Fell before returning across Mungrisdale Common. It may not have the thrill factor of Blencathra's ridges, but this gentler take is just as rewarding.
---
7. Pen y Fan from Taf Fechan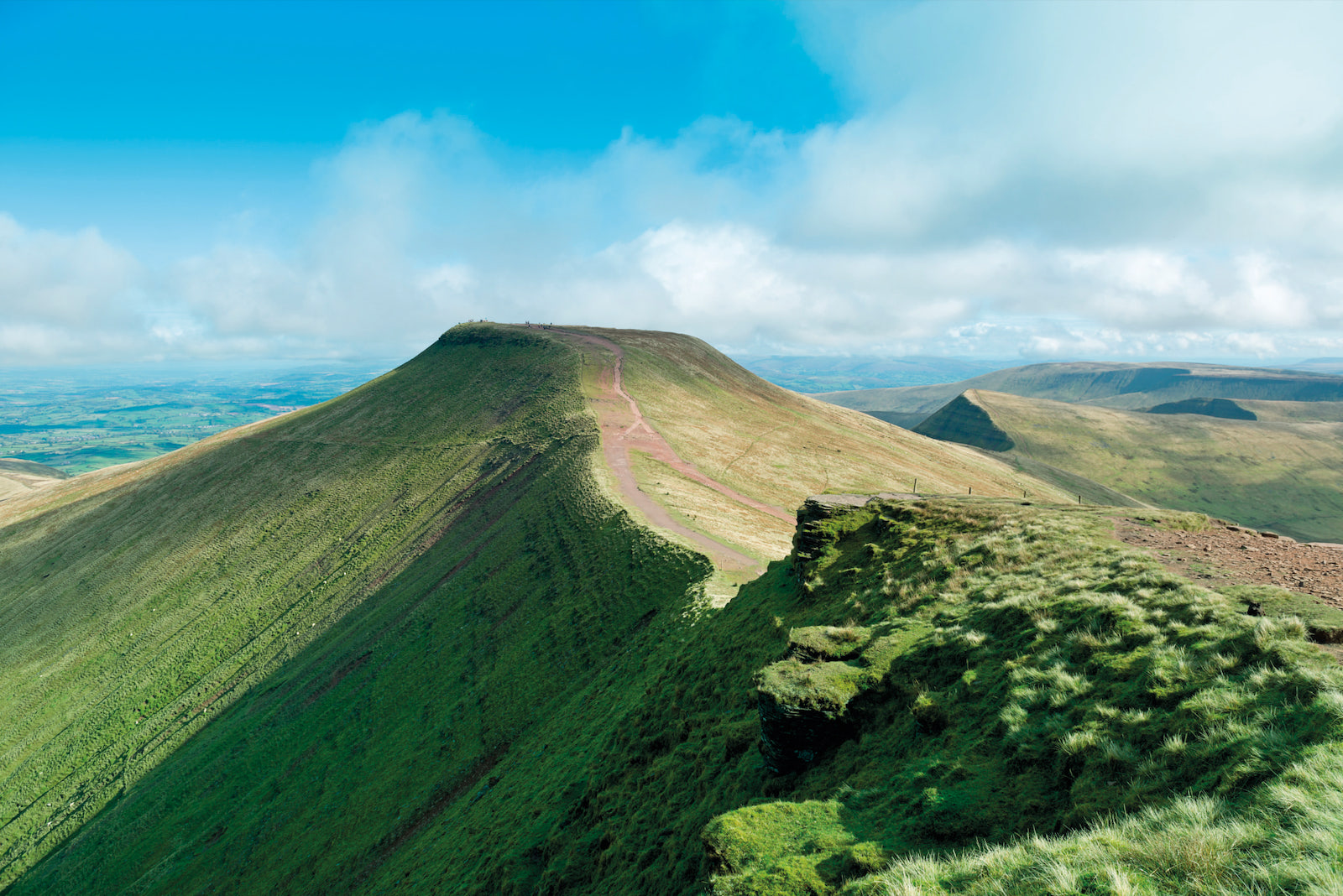 Start/finish: Taf Fechan
Distance: 17km/10.5 miles
Ascent: 900m
Suggested time: 7 hours
Forget the quick dash uphill from the Storey Arms; to really savour the Brecon Beacons' highest peak you have to go for the long haul. Start at the Taf Fechan Forest to enjoy an airy ridge circuit that takes in Corn Du (873m), Cribyn (795m) and Fan y Big (719m) as well as Pen y Fan itself. The views and the quiet more than make up for the leg strain.
---
8. Ben Nevis via Steall Falls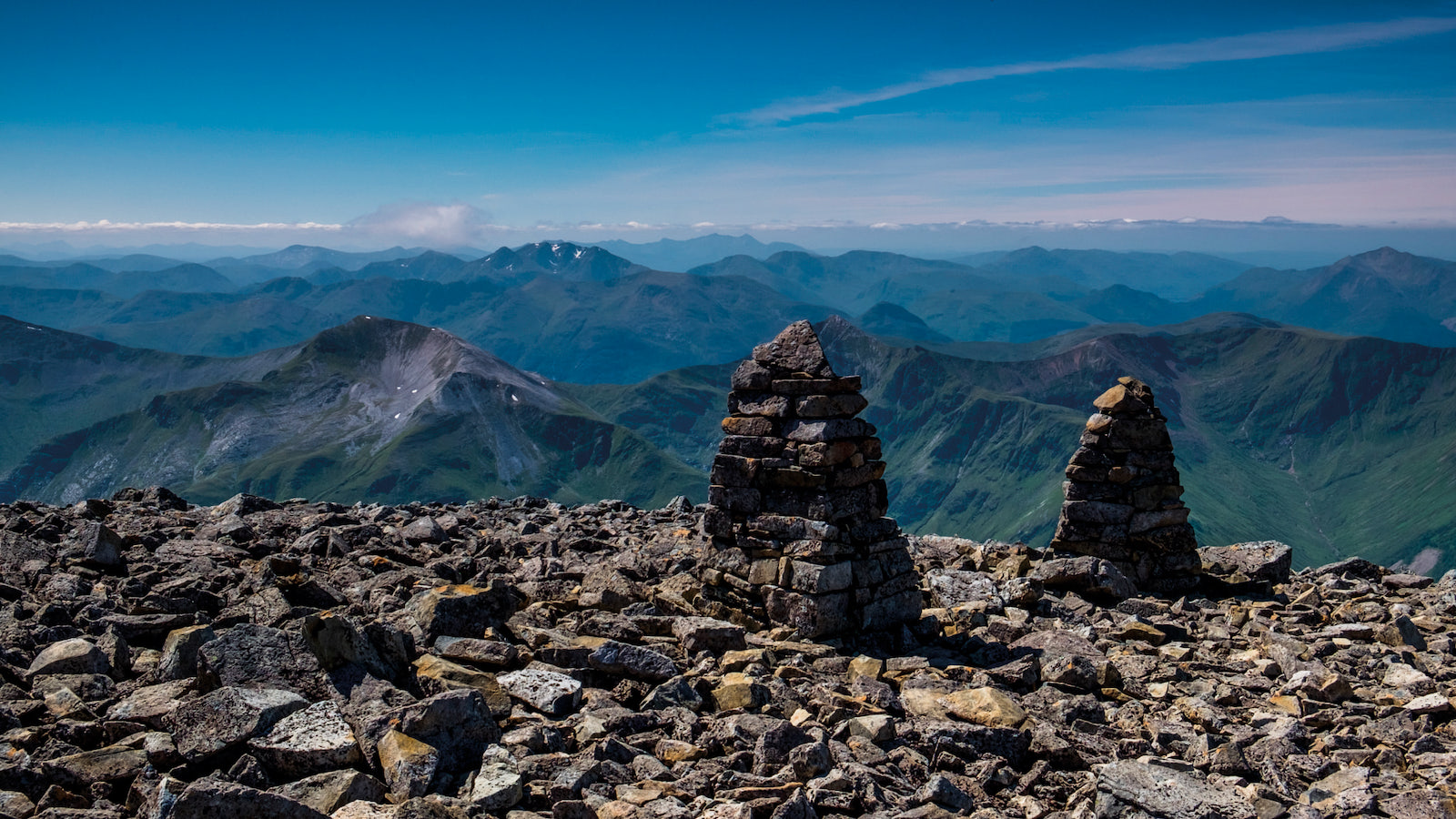 Start/finish: Steall car park, Glen Nevis
Distance: 9.2km/5.7 miles
Ascent: 1300m
Suggested time: 5–7 hours
A steep and wild way up the Ben from the south. The short stroll along the Nevis gorge to Steall Falls is the warm-up. After this, the pull up to lonely Coire Giubhsachan takes you far above the crowds. The forbiddingly steep slope leading to the blunt south ridge of the Ben requires good mountain sense and stamina – the angle barely lets up until the summit. Keep some energy for the descent so you can appreciate the views. There's an unmarked path down from the bealach by Meall Cumhann to the car park which will help.
---
9. Helvellyn: the full traverse

Start: Threlkeld
Finish: Southern end of Thirlmere
Distance: 20km/13 miles
Ascent: 1100m
Suggested time: 8.5 hours
There's no matching the majesty of that Striding Edge – Swirral Edge combo – but if you've already bagged the Lakes' most famous scramble and fancy a quieter outing, try a full linear traverse of the range. This route begins in Threlkeld and summits the Dodds before continuing over Helvellyn and Dollywagon Pike to finish at the south end of Thirlmere. Take the bus or arrange a second car or taxi to the start.
---
10. Scafell Pike via Lingmell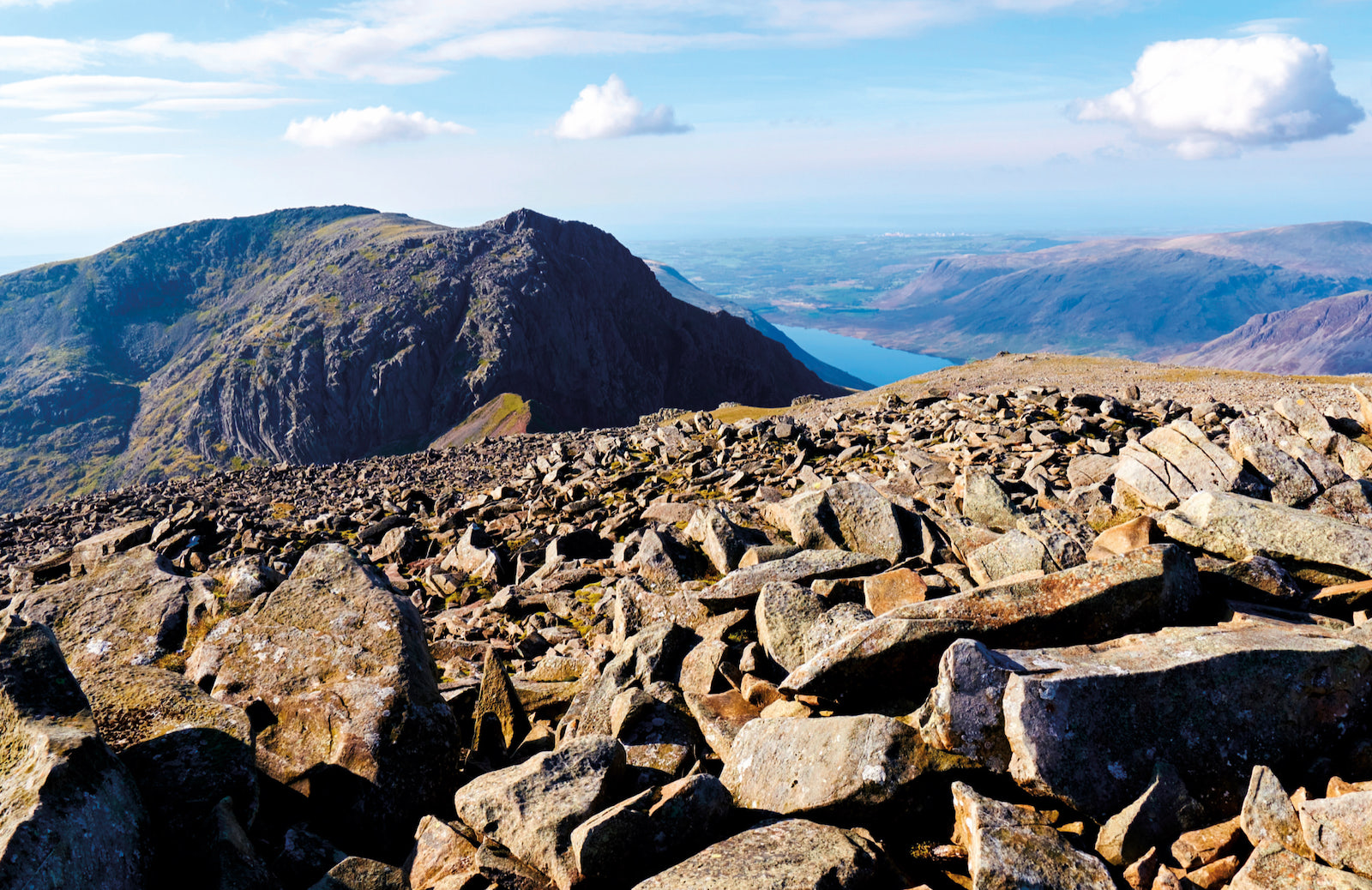 Start/finish: Wasdale Head car park
Distance: 9km/5.6 miles
Ascent: 1000m
Suggested time: 4.5 hours
Why slog up the busy Three Peakers' route from Wasdale Pike when there's a lonely and beautiful alternative just next door? Ascend the steep flank of Lingmell before joining the crowds for a short final slog to Scafell Pike's summit. A longer return taking in quieter Sca Fell and Green How will spare you the rush-hour atmosphere on the return journey as well.
All images © Shutterstock