The SplashMaps guide to planning a walking challenge
We all like to get out on the hills by ourselves, but what about when you want to get together with your mates and plan something a bit bigger – a sponsored trek, or just a group outing that works for everyone? You need a plan. Fortunately, SplashMaps are here to help.
This is a sponsored post from our friends at SplashMaps – wearable personalised maps for the outdoors.
---
Is anything as important as planning that 2018 challenge? Seriously, just think for five minutes about what you and others get from these little feats we achieve each year; the charity money raised, weight lost, the fitness gained, fun you had, friendships you strengthened, and even the habits that you've altered, just to mention a few.

So, getting advice, gaining opinions and doing the background research to find out what you'll do, with whom and where you'll head for this season's challenge, is certainly time well spent.  At
SplashMaps
we meet the best map makers, attract the most stalwart of adventurers, and our friends and fans navigate the hills regularly. We've taken the best of their advice and fused it with our experience in managing outdoor adventures, projects and events, in giving you the fast-track to a perfect challenge for all in your team.
Breaking it down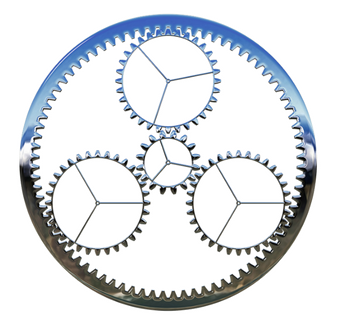 The planning process should be serious – but it should be part of the fun too!
Like every important decision, the key is to break it down. The decision itself has to be manageable.  After working out the most important question of 'why do you want to do it?', (see my opening paragraph),  the remaining key elements may look like this:
Who should come?
Where should it be?
When should it be?
What should it be?
Process is fun
I'm a big researcher as well as a fastidious project manager, so any and all of these questions are fun for me to work on and even more fun to refine into a process. But why should they not be fun for everyone else too? So this is how I used a brief break from map selling to create a plan-fest for the team:
Start it social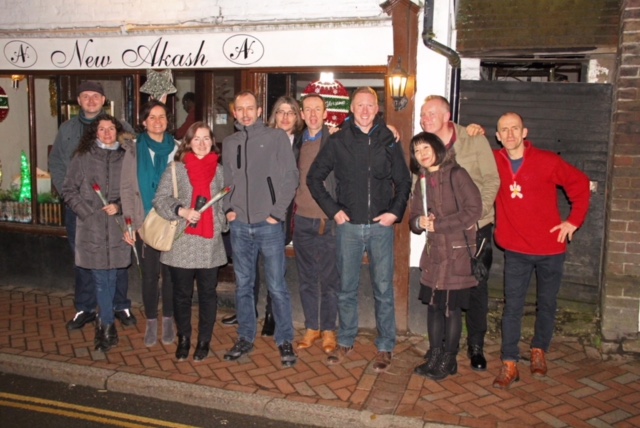 All good plans begin in good company and in the right frame of mind, so start it social. Plan a get-together.  For me, where better than a curry house with last year's team and their other halves? Create an occasion to float ideas, get some feedback, and consider each idea over a few drinks and something to eat. It's also time to test the waters on a few changes, perhaps expanding the team, choosing a charity or even redefining the concept behind the challenge.
Plan follow up calls and discussions to help understand everyone's expectations.  As the leader you can decide on the extent of the challenge and what it should involve, by encouraging team members and prospective team members to air their hopes and fears for the challenge.  This will inform the later 'what should it be?' stage.
Always be aware that this is an iterative approach.  So, with each change to the personnel, the where, when and what should be considered again.
Where should it be?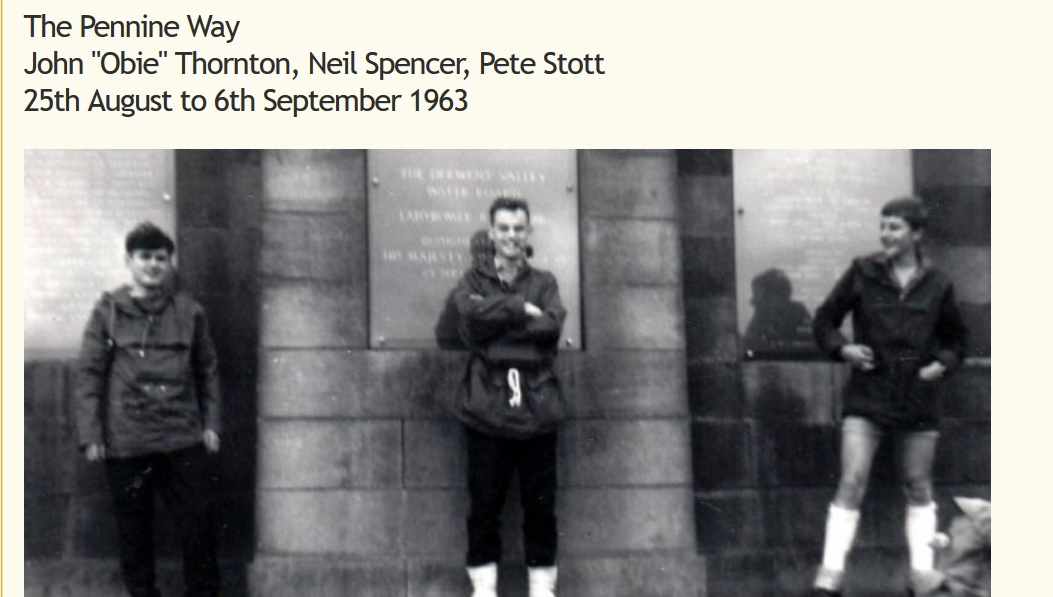 Advice came from many sources including some real veterans!
In our recent plans, it was lucky that the last couple of weeks had brought me in touch with members of the Geographical Association, a Silver Wolf Scout District leader and an adult outdoors trainer for our Local Authority. Plus site like Stottie's Walks provide great advice and the sort of warts-and-all detail that'll add realism to your dreamy view of walking.
For us, finding the best candidate places for a two-day challenge was easy in this company.
When?
Having partners on the curry night was helpful, but on that evening we could get no further than deciding it would be somewhere between April and July, avoiding half terms and holidays and other fixed events in the year. With a diverse set of people it makes sense for the next stage to move on-line with a poll and discussion. We used WhatsApp and quickly established the ONLY weekend in scope where the majority could make it using Doodle's scheduling tools.
What will it be?
So to the crunch!  What should the challenge be? At the curry, we considered a few key criteria, like how long should it take? What time can we take out? What could we all do? How far do we want to travel to get to the start?
But for defining exactly what to do we looked to the best expertise we could find.
Neil Spencer is a Silver Wolf award winner in the Scouting movement.  This accolade is the unrestricted gift of the Chief Scout (currently Bear Grylls), awarded for service of the most exceptional nature.  Naturally Neil has enormous experience to draw upon, but it's the Scouting principles that guided his advice.  Unsurprisingly, 'Be Prepared' was the first among those principles. But his advice took me right back to the start again:
"The group dynamic depends on everyone totally buying into the same concept," Neil said.  His advice comes from a lifetime (Neil is 76 and has always been in Scouting) of planning for diverse groups, meeting and helping the chronically unprepared, often in survival situations.  My advice? Print this off!
The six-point plan to planning
1. Fix on a shared concept
Is the idea to challenge ability and fitness, to push oneself to achieve some target, or is it to relax and enjoy a time with friends? Buy-in here is essential. What does each individual want from the trip?
2. Accommodate the needs of the slowest member
Perhaps, if the group falls into two capability brackets, the best option is to have two groups with two routes that intersect. This strategy keeps all engaged and comfortable with the planned achievements.
3. Understand the map
Ensure your route has escape plans in case of bad weather. The weather is not your friend. Assure participants are map-and-compass savvy. GPS is a useful supplement, but is not always completely reliable in the hills (paper maps can, too easily, get damaged and unreadable – consider a quality fabric map like a SplashMap).
4. Lead
Empathise with the group. Listen to ideas and concerns and meet individual needs. Trust in the leadership of the group allows all to adventure in confidence.
5. Kit decisions: plan for the worst, hope for the best
The obvious kit list includes waterproofs, warm clothing (including gloves and hat), food and water, but often forgotten are the Scouting basics of a survival blanket, first-aid kit, maps, compass and torch.
6. Stay in contact
Take emergency contact measures seriously; mark the emergency landline locations on the map, keep a well-charged mobile (not drained by use of GPS and movie making), and register your phone number with the 999 emergency service so you can communicate via SMS when in trouble.
Neil knows, from over 4,000 miles of long-distance hillwalking, solo or in groups, that the trick to a successful adventure is that "All members' aims must be compatible from the start. The plan builds from that."
The conclusion
For us this now looks like a two-day walking challenge based in Edale in the Peak District, covering sections of the Pennine Way, and walking near Ladybower Reservoir. Day 1's challenge is up to 26 miles but incorporating shorter sections and escape options for the slower paced or conditions on the day. Day 2 is a shorter walk for those that want it, and a range of alternative activities in the area for those with blisters!
What about yours?
Perhaps you'll draw the same conclusion? Maybe we'll see you there (23rd May)? It's now time to add flesh to the bones. I'll be using those experts and more desk-based research following pages like Stotties Walks and some of our outdoors affiliate partners. Hope you'll enjoy following our 2018 challenge as it develops!