Landscape photographer Alex Nail has spent the last few years gathering a truly special selection of mountain images from the Northwest Highlands. We spoke to Alex about his journey – and found out why a good night's sleep is vital for the mountain photographer…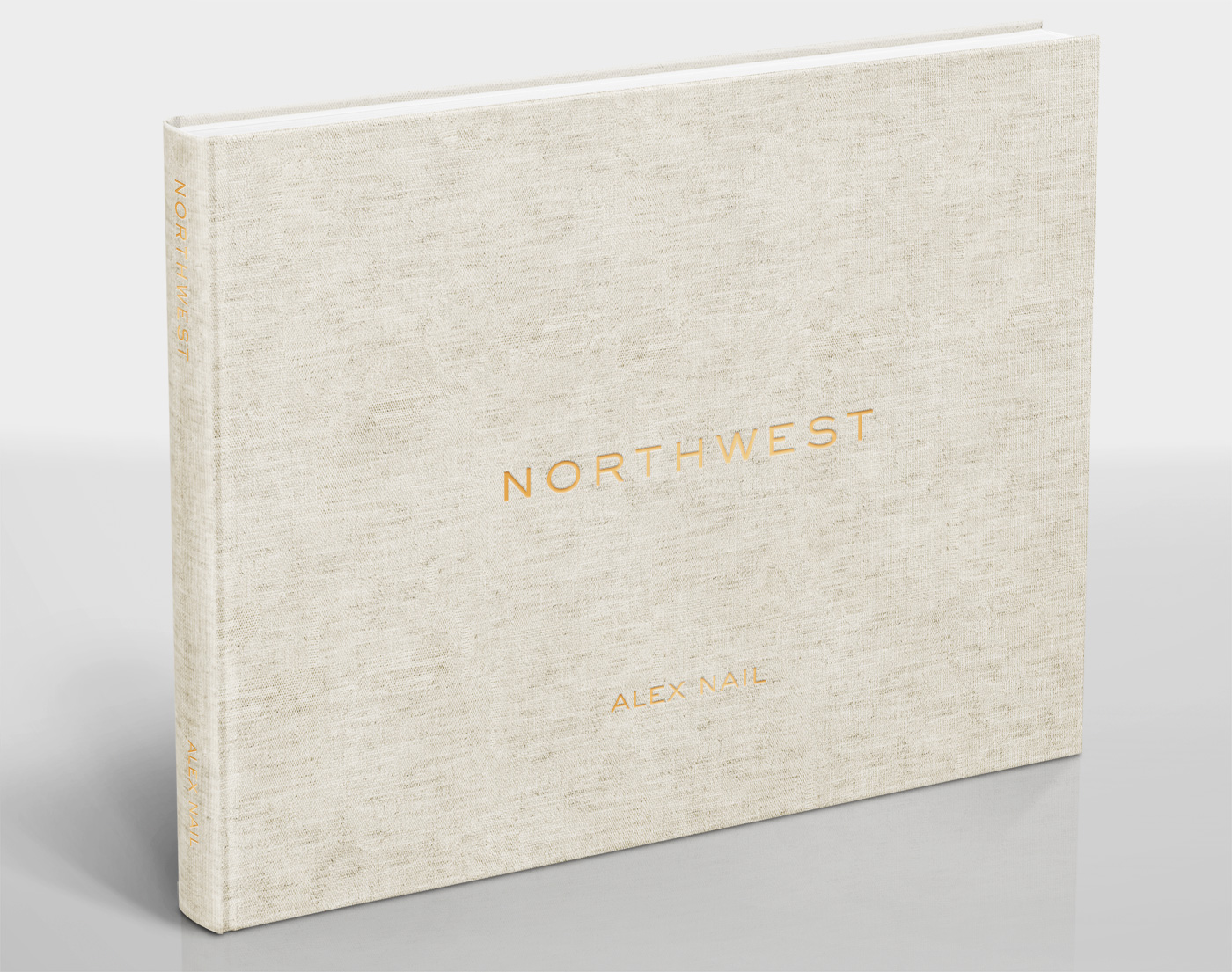 NORTHWEST is a photographic book of the Highlands of Scotland, showcasing wild mountain vistas and dramatic light displays captured by International Mountain Photographer of the Year Alex Nail.
Shot over many years in all seasons and weather conditions, the book is packed full of spectacular mountain images, most of which have never been published.
Woven into the photographic story are tales of adventure and solitude in the mountains, documenting the thousands of hours Alex spent backpacking in one of the most isolated parts of the UK.
It's clear that the book itself is only the tip of the iceberg. We got in touch with Alex to find out more about the process behind the project.
1. Please introduce yourself. Who are you and what do you do?
"I'm Alex Nail, a full-time landscape photographer based near Bath. I specialise in photographing mountain scenery and remote places, often combining my photography with backpacking. I work for tourism and conservation organisations but a major part of my job is guiding photographic groups on adventurous trips in the UK and abroad."
"I wanted to produce a book of largely unseen images that people could be excited about seeing. My personal experience is that seeing a photographer's work on social media first slightly kills it"
2. Why did you decide to begin the Northwest project, and what did you hope to achieve? How did you decide to approach it?
"I'm always in search of projects that I can invest my time and effort into, but in order to do that I need to find a subject I am passionate about. By 2015 I'd visited Assynt and Coigach many times and I was starting to form a nice collection of images but I had visited the other areas of the Northwest Highlands only briefly. I decided a book would give me a reason to comprehensively photograph the region. Of course this turned into a much bigger project than I had anticipated and the more I visited, the more I wanted to come back. My approach was almost exclusively based around camping in remote spots and often on mountain tops. I created a ViewRanger map of all the places I wanted to visit and slowly set about ticking them off, sometimes needing three visits to get the shot I was after."
3. In your blog, you mention that part of your strategy was to ensure that at least half of the images in the book hadn't previously been published elsewhere. What were the challenges and benefits of this approach? How did it shape the project overall?
"Yes, I wanted to produce a book of largely unseen images that people could be excited about seeing. My personal experience is that seeing a photographer's work on social media first slightly kills it. That slightly killed the enjoyment of the book for me. However holding the images back certainly wasn't easy. Landscape photography is an incredibly competitive industry and it certainly won't make you rich! Investing my time and money into trips year on year was difficult with nothing to show for my efforts in the short term. On the plus side it meant I could produce work without any outside influence or opinions, a bit of a luxury!"
4. Something else I found interesting is that you tried to steer clear of the 'classic' views and locations whenever possible. How did this affect your planning process in terms of both the walks and the images themselves?
"There are certainly some classic views in the book – after all you can't capture grand scenic photographs from summits whilst at the same time reinventing the wheel! In the case that I've been shooting a classic mountain view I've done my best to capture it in unusual conditions to shed some new light on the location. For example Laithach in Torridon just had to be done in full winter conditions; I didn't consider anything else.
"But I've done my best to avoid the majority of roadside scenes. The content of the book largely reflects my own approach and excitement for the Highlands, which is more about discovery and adventure than trying to capture my own version of someone else's photo. There are still almost limitless opportunities for original images in the valleys and flanks of mountains in the Northwest, but of course visiting these places is much harder and less guaranteed, so I wasn't always successful.
"As far as the planning goes I used Google Earth extensively to give me an idea of the ridge lines and potential points of interest on the ground. Planning the walks is very straightforward in Scotland. For a start you have Walkhighlands, which documents all the major routes, but walking off path is also pretty easy compared to some other international locations I have backpacked in."
5. How do you manage the practical aspects of combining backpacking with landscape photography – especially during the winter months? Any particular kit or techniques you've come to rely on?
"The battle is mostly a mental one. You don't need to be an athlete to do what I do, but you certainly need to be determined. That said there have been a few things I've picked up whilst backpacking that have helped me considerably. The number-one rule for me is to never sacrifice comfort at night – sleep is king! I know you and many other backpackers go superlight and sleep well regardless, but I'm a bit of a softy at heart! I have an extra-large Therm-a-Rest XTherm mat which is worth its weight in gold (which is just as well because they are very expensive). I also carry a Terra Nova Quasar for summit camps. The extra security is great if you want to avoid worrying about a tent collapse in the night. Add a large inflatable pillow, a warm down bag, and earplugs, and I can sleep almost anywhere. In the winter I save my summit camps for the very best weather. Otherwise the longer nights make it feasible to hike up summits for dawn and come back down after sunset. It's a more productive way to use the day and you can have fish and chips at the end!
"Forget about capturing a single 'wow' image to amaze people on social media and instead aim for something more extensive and meaningful. Create a portfolio that tells a story or gives a more complete picture of an area"
"Another idea that is now firmly set in my mind is to always go out once you have planned to. It's easy to find excuses and there are of course days when the weather is so bad that photography would be impossible. But on other days marginal conditions have often produced unexpected opportunities. It's an old adage but the best images often come either side of the worst weather."
6. Tell us about the process of turning a pile of images into a finished book.
"There are a few parts of producing a photographic book that are actually quite interesting, but some of these are a bit technical. Perhaps the most interesting general aspect of the design was image sequencing. The book is broken down into four different regions of the Northwest Highlands, but aside from that I had free rein to decide which order the images came in. In order to create a nice reading experience you don't want to jump from snow scenes to blazing red sunsets on the turn of a page, and it looks even worse if two clashing images sit opposite one another on a spread. Ideally I would have the images transition through the seasons and colour palettes but occasionally I would find an image didn't fit into a sequence or there was an awkwardness to a layout. So unfortunately a few of my favourite images didn't make the cut purely because I couldn't find a place for them and I felt it spoiled the reading experience.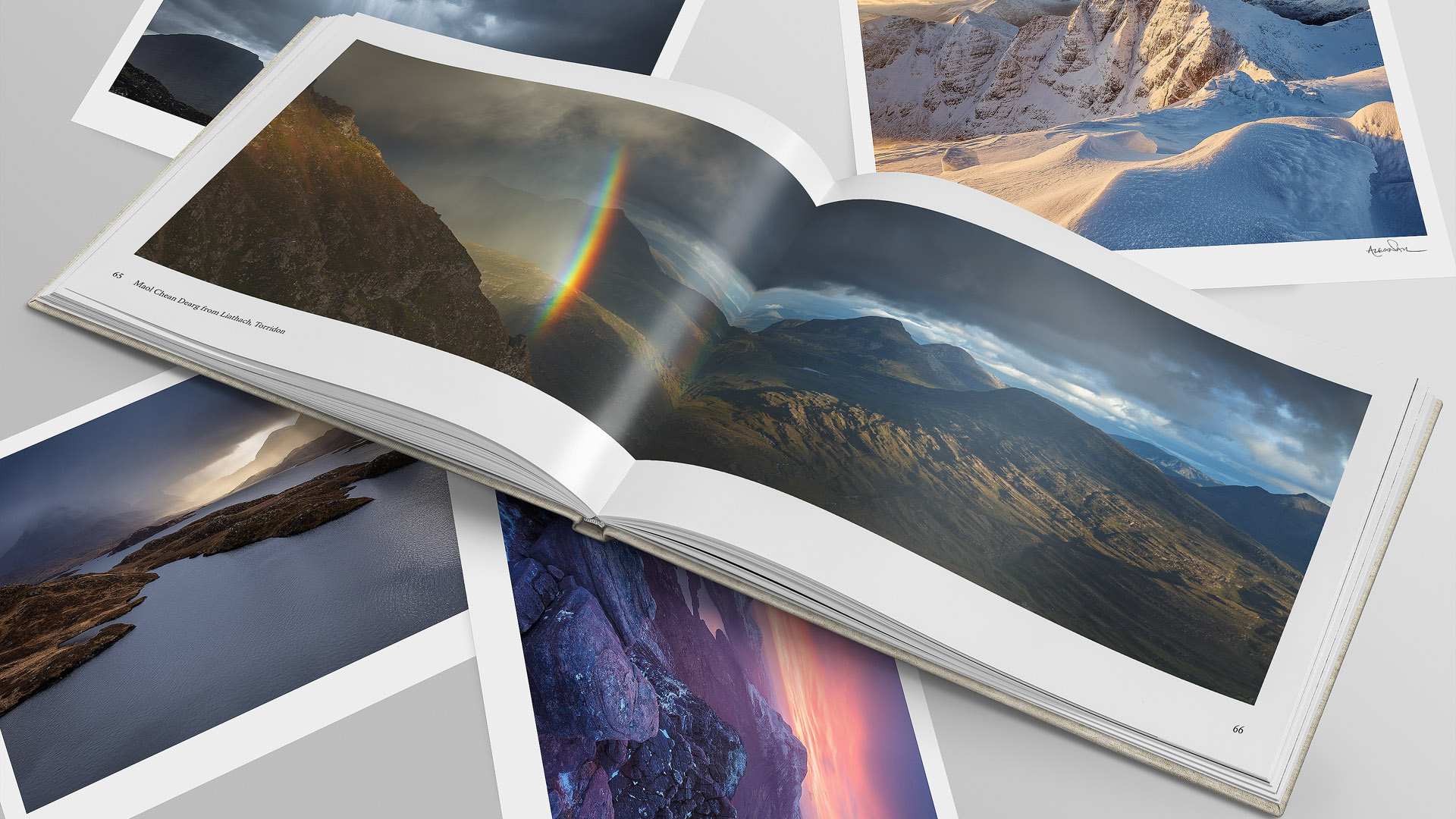 "After all the technical preparations are made the printing itself is also pretty fascinating. I'll give a mention to Johnsons of Nantwich who did a great job there. Their Heidelberg Press produces prints at an astonishing speed – 1,000 copies of a page in a matter of minutes, a stark contrast to fine art printing which would take 5–10 minutes for a single page. Yet the process allows for incredibly detailed prints at these high speeds. From an engineering perspective it's pretty incredible I have to say!"
7. Any top tips for aspiring landscape photographers in 2019?
"Get hiking! I'll sound like a broken record on that point but if guiding groups has taught me anything it's that almost anyone can hike and there is so much to discover in the UK. It's an incredibly rewarding part of my process and brings new meaning to my images whilst at the same time opening up a wealth of photographic opportunities.
"I'd also strongly advise a project approach to your photography. Forget about capturing a single 'wow' image to amaze people on social media and instead aim for something more extensive and meaningful. Create a portfolio that tells a story or gives a more complete picture of an area. It doesn't matter if this takes you a long time and it doesn't even matter if the result is good, just as long as your achieve your goal."
8. How can readers purchase the book and find you online?
"Thank you for asking 😉 You can currently pre-order the book via my website: www.alexnail.com/book/. The book should be ready to ship in early November (around the 8th/9th) and pre-orders also come with a free fine-art print."