With open water swimming booming, we take a look at the work being done by wetsuit brand Orca to promote the sport's many benefits and support its community.
This advertising feature is produced on behalf of our friends at Orca.
The popularity of open water swimming is surging. It's a booming outdoors trend, with a growing following of enthusiasts convinced of its mental and physical benefits.
Many of these advocates combine the sport with hiking: they'll spend a few hours hiking up a peak or two, before enjoying a revitalising plunge in a remote tarn, deep lake or idyllic pool. Perhaps you could give it a go too? It might just add some adventure and variety to your mountain adventures.
But why has open water swimming seen such a surge in popularity in recent times? In large part, it's because of its transformational qualities on mental wellbeing.
"Swimming in waters below 15º C, without lane dividers, without chlorine, in full contact with nature, and feeling that cold rush throughout your body, allows you to experience open water swimming in a completely different way", explains Laura Owen, founder of We Swim Wild, a not-for-profit taking action against micro-plastics in our waters thanks to support from Orca.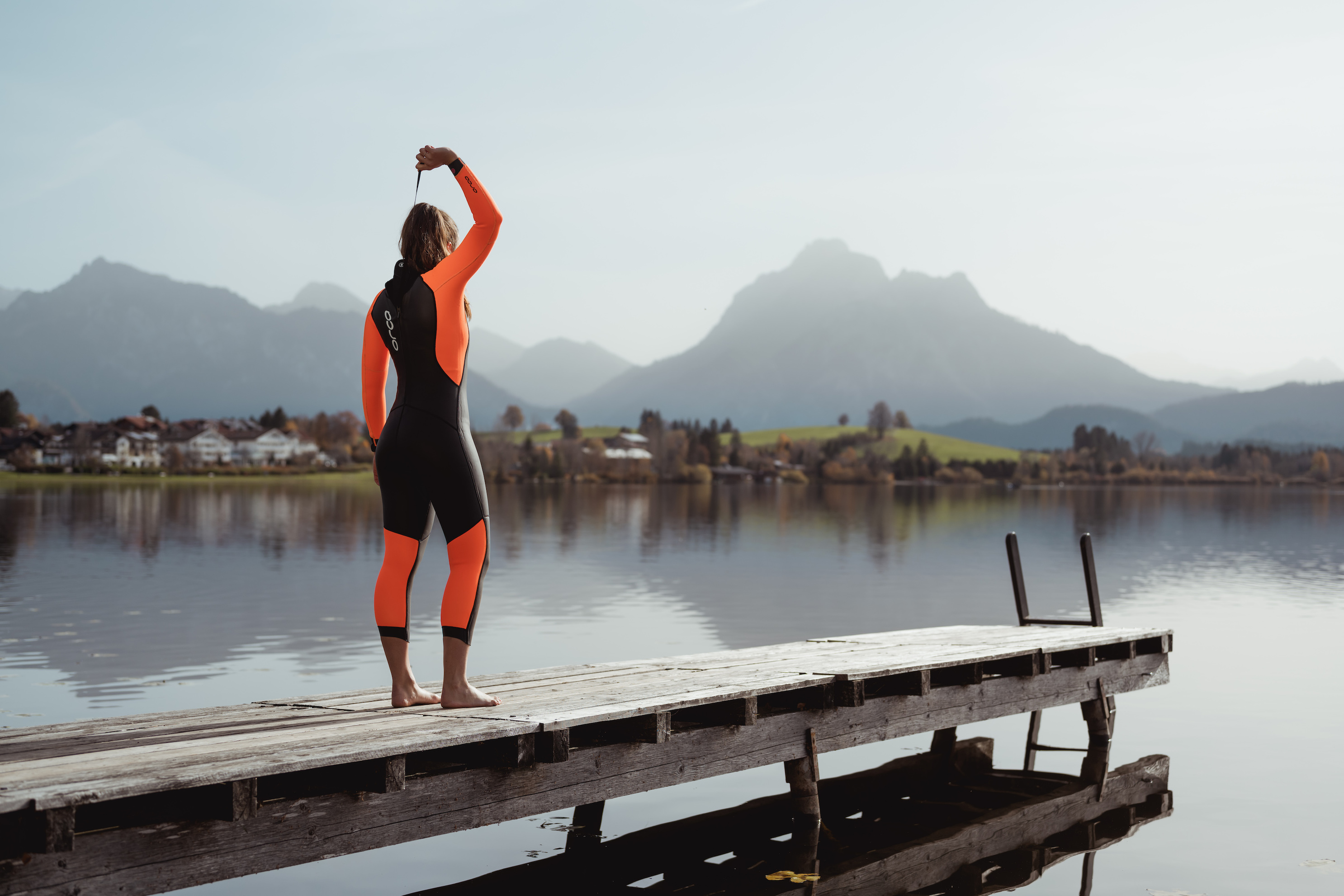 Shared adventure
But as well as the direct physical benefit you get from swimming in wild water, its potential to boost your wellbeing is re-enforced because it can make you feel part of a supportive wider community.
Another project supported by Orca is Open Minds Active, a programme using swimming to improve mental health and promote social inclusion.
Maggy Blagrove, founder of the project, says: "The more I swam in open water and the more connections I nurtured with fellow open water swimmers, the happier and more at peace I felt. I encouraged friends and family to join me, many of whom were experiencing their own struggles and we rekindled a newfound joy and sense of shared adventure together."
Laura, Maggy and Orca all believe in the healing benefits of open water, from its effects on mental clarity and resiliency, to its benefits for the immune and lymphatic systems, as well as reduced stress and inflammation.
But as a sport which is accessible to people of all backgrounds and abilities, open water swimming has physical benefits, but also the potential for wider social benefit as well.
Get closer to nature
Orca is a global triathlon and ocean sports brand with 30 years of experience. It makes swim products that instil confidence and comfort, safety and reliability, helping people to securely get back to nature, and to experience unencumbered open water swimming in rivers, lakes, and the ocean.
"We care about our planet and are committed to preserving it through sustainability in our products and ocean preservation efforts", says Tomas del Olmo, Orca's chief marketing officer. "We also care about the people on it, creating swim products that provide safety, visibility and confidence for any open water environment, so swimmers of any level can enjoy the activities they love and discover new ones."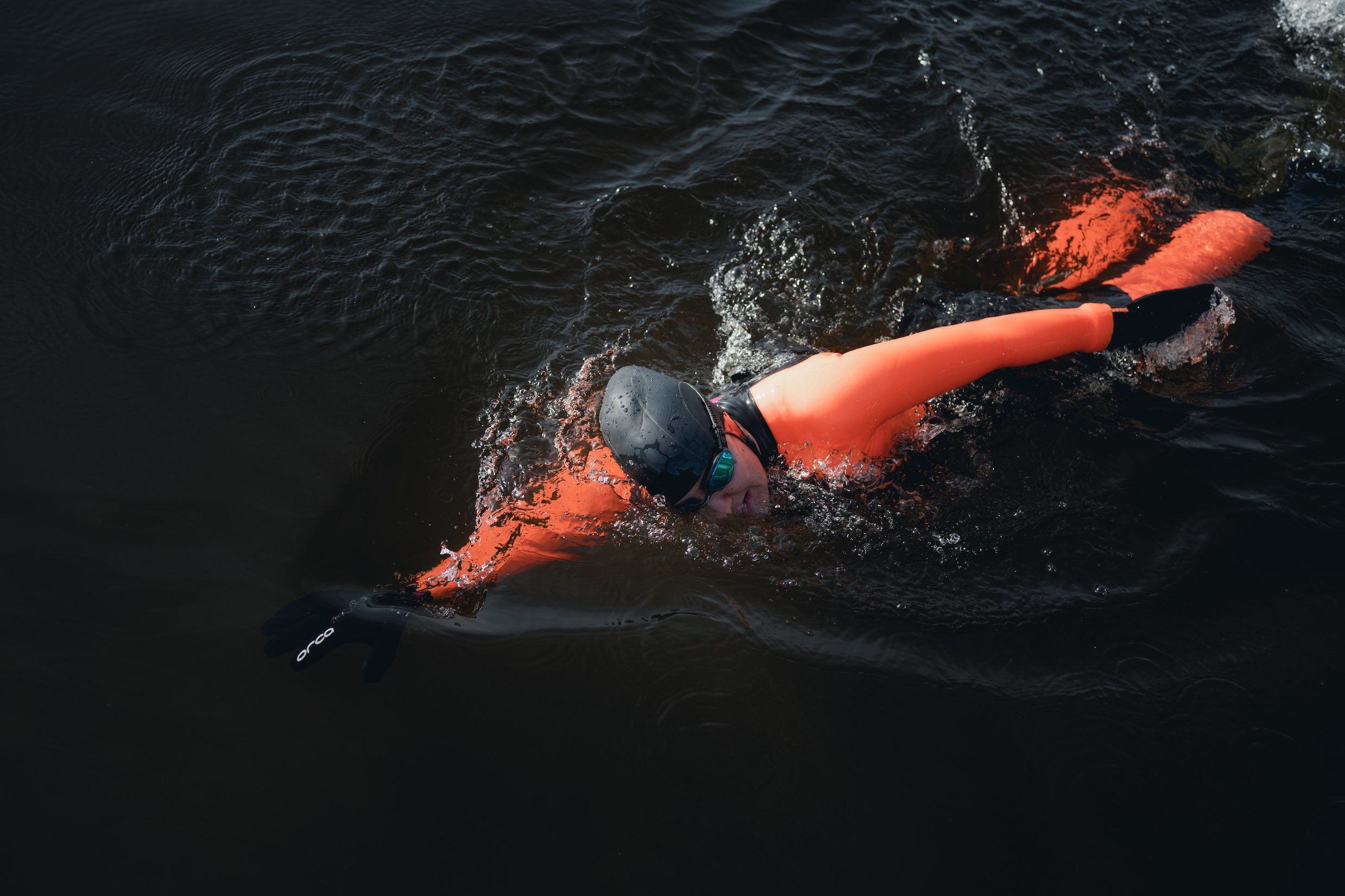 Orca's mission is to make it easy and accessible for anyone to find confidence and freedom in the water. It has an ambitious sustainability commitment and, in 2020, became the first brand in the industry to eliminate all plastics from its wetsuit packaging.
The brand's new open water range for 2021 includes the Openwater Core Hi-Vis wetsuit, priced £149 for both men's and women's options.
Happy open water swimming!
Find out more about open water swimming and Orca's wetsuit range at orca.com.