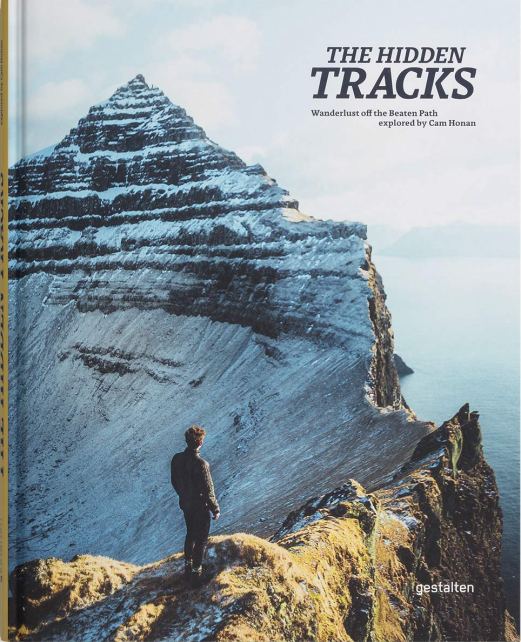 "With no tourist infrastructure and almost no paths or signs, Sarek is to Swedes what Alaska is to Americans – a raw, untamed land where dreams of outdoor adventures await."
This is an extract from the new book The Hidden Tracks: Wanderlust off the Beaten Path, explored by Cam Honan. It's a beautiful large-format book filled with beautiful photographs, stories and routes from some of the world's best wilderness areas, and features a number of long-distance trails that aren't on the typical hiker's radar.
Emily Rodway interviewed Cam Honan in the December 2018 issue of The Great Outdoors, which is still available (be quick – the January issue comes out tomorrow!).
---
Europe's Last Great Wilderness
By Cam Honan
The remote location of Sarek National Park, combined with its rugged and trailless terrain, makes it an off-the-beaten-track destination for experienced climbers, cross-country skiers, and hikers. Located in Swedish Lapland, Sarek's pristine landscape boasts more than 100 glaciers, six of the country's thirteen highest peaks, and an array of wildlife, including bears, wolves, lynx, and moose. With no tourist infrastructure and almost no paths or signs, Sarek is to Swedes what Alaska is to Americans – a raw, untamed land where dreams of outdoor adventures await.
The featured route begins in Akkastugorna in the east and finishes at the Saltoluokta Lodge in the west. Both trailheads are accessed via short boat rides from Ritsem and Kebnats, respectively. In the space of 109km (68 mi), the route passes through alpine tundra and glaciated valleys, offering spectacular views of surrounding snowy peaks standing sentinel-like on either side of the low-lying areas. During the trek, hikers will ford freezing-cold rivers, trudge their way through long stretches of soggy terrain, and traverse wide-open spaces, which, for millennia, have acted as migratory paths for herds of reindeer in search of foraging grounds.
Reindeer have long been a source of livelihood for Sarek's original inhabitants, the semi-nomadic Sami people. With a population that is spread across northern Scandinavia and the Kola Peninsula of Russia, the Sami traditionally lived in siidat, small communities in which members worked together – hunting, fishing, and tending their reindeer groups – for the economic benefit of the whole group. It was not until 1977 that they were recognized by the Swedish government as an indigenous group and minority people, with rights to the territory encompassing Sarek National Park. It was at that time that the Sami communities of Sirkas, Jåhkågaskka, and Tuorpons were officially granted permission to pasture their herds within park boundaries.
"With its reputation as being one of the rainiest places in all of Sweden, the park is not a place you want to be without good backcountry skills"
Reindeer are commonly sighted in Sarek during the hiking season, but they are by no means the only large mammals found within the park. The area is also home to brown bears, lynx, wolverine, and Europe's largest species of moose. The best place to spot wildlife is in the lush Rapa Valley, from where hikers can make a side trip up to Snávvávágge and Låddebákte peak (1,537m / 5,042ft) to behold breathtaking views of the forested valley below, as well as a mesmerizing tapestry of watercourses snaking its way off to the distant horizon.
Due to the changeable, unpredictable nature of meteorological conditions in Sarek, there are no guarantees as to how many of these beautiful features will be visible. With its reputation as being one of the rainiest places in all of Sweden, the park is not a place you want to be without good backcountry skills or the right attire and equipment (e.g. storm-worthy tent, quality rain gear, GPS / topographic maps and compass), especially given the rugged terrain and the dearth of shelters. Sarek is not called Europe's "last great wilderness" for nothing, and for those unprepared, it can be unforgiving.
This pure arctic outback is one of the largest and last remaining places on Earth where the traditional way of life is still based on the seasonal migration of livestock. When you find yourself following one of the reindeer's ancient migratory paths during the hike (they can make for a welcome respite from the often boggy tundra), take a moment to appreciate that you are taking part in one of the world's most amazing natural phenomena with each footstep. And if you are fortunate enough to encounter a herd of these characterful and hardy quadrupeds, be sure to give them a wide berth as they make their way to their summer pastures, just as their ancestors have done for thousands of years before them.
---
Good to know
About the trail
Distance: 109km (68 mi)
Duration: 5 to 7 days
Level: Challenging
Start / Finish
Akkastugorna
Saltoluokta Lodge
Season
Late June to September
Conditions
Sarek is known as one of the stormiest areas in Sweden. The unpredictable weather, combined with the lack of shelters and traillness nature of the terrain, means that this is not a place you want to be without sufficiently warm layers and proper rain gear. As one of Sweden's most famous proverbs says: "Det finns inget dåligt väder, dara dåliga kläder" (There is no bad weather, there are only bad clothes).
Resupply
All supplies should be brought from Gällivare or Kiruna.
Flora & Fauna
The Giant Moose of Sarek
Sarek National Park is home to Europe's largest moose. Officially protected from the yearly hunting season, moose in this area grow bigger than their relatives in other parts of Sweden, as well as in Norway, Finland, Russia, and Poland. Females weigh in between 200kg (441lb) and 360kg (794lb), while males range from 380kg (838lb) to a whopping 850kg (1874lb). Fun fact: Sweden has more moose per square kilometer than any other country in the world, with a total population of around 400,000.
Cloudberries
Native to the upper regions of the northern hemisphere, cloudberries (Rubus chamaemorus) can be found in the bogs and tundra of Sarek National Park. They usually flower in June after the snowmelt, and then ripen into juicy amber-coloured berries in July and early August. Considered an endangered species, the berry is in high demand in culinary circles and serves as the regional symbol of Lapland.
Helpful hints
Kungsleden
For those who want to experience similar arctic landscapes to those found in Sarek but aren't sure they possess the necessary skills, the Kungsleden (King's Way) is an excellent alternative. Beginning in the nearby village of Abisko, this classic trail stretches 330km (270 mi) from north to south, and boasts a well-maintained path and regular mountain huts throughout its duration, where meals and lodgings can be be arranged.
Background
Europe's First National Parks
The Yellowstone region of Wyoming, Montana, and Idaho was declared the world's first national park by the U.S. government in 1872. Inspired by this landmark conservation decision, Swedish explorer Adolf Erike Nordenskiöld proposes an equivalent type of protection for his own country's abundant wilderness areas in 1880. Almost three decades later, in 1909, the proposition was finally adopted, and Sarek and eight other natural areas in Sweden were declared Europe's first national parks. The other ones were Abisko, Garphyttan, Gotska Sandön, Hamra, Pieljekaise, Stora Sjöfallet, Sånfjället, and Ängsö. Overall, there are 28 national parks in Sweden today.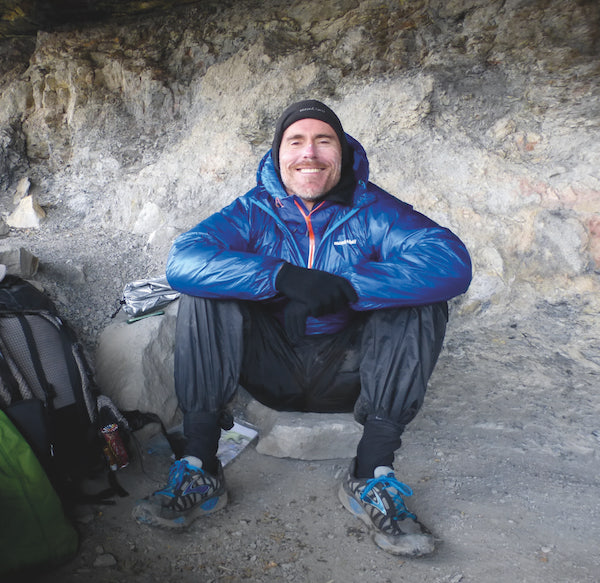 The Hidden Tracks: Wanderlust off the Beaten Path is published by Gestalten (£29.99).
Cam Honan is a "backpacker, trekker, pedestrian, ambulator, tramper, wayfarer, rambler, Australian guy that walks a lot." Follow him on Twitter @TheHikingLife or visit his website thehikinglife.com.
Header image © Hans Strand