A recent survey revealed that two-thirds of dog owners want to exercise more with their canine companion. Here's how you can achieve that goal…
This advertising feature is sponsored by our friends at ORIJEN.
"When we take dogs to the hills, we're able to visualise our wilder, freer selves," says Helen Mort, author of Never Leave The Dog Behind – a compelling account of the unbridled joy of heading into the great outdoors with a four-legged friend.
And she's not the only person convinced of the joys of hiking with man's – and woman's – best friend. Hiker Mac Wright, who hit the headlines in 2019 for climbing all 282 of Scotland's Munros with his springer spaniel Genghis, said at the end of their shared adventure: "I like to set challenges for myself, but it's been fantastic to have Genghis with me on every Munro."
Premium dog food brand ORIJEN is encouraging all dog owners to hit the trails this winter, after publishing the interesting results of its recent survey. The company, which makes biologically appropriate, protein-rich, whole-prey nutrition for your pet "as nature intended", has revealed that two-thirds (64%) of dog owners would like to combine their own exercise with their dogs more often. A third (33%) of these owners favour hiking with their dogs, whilst an even more daring 5% aspire to take their dogs out on adventurous mountain climbs. And now ORIJEN has pulled together top tips and advice to help dog owners get outside with the canine companions more often, including how best to feed, train and prep their pups for adventure.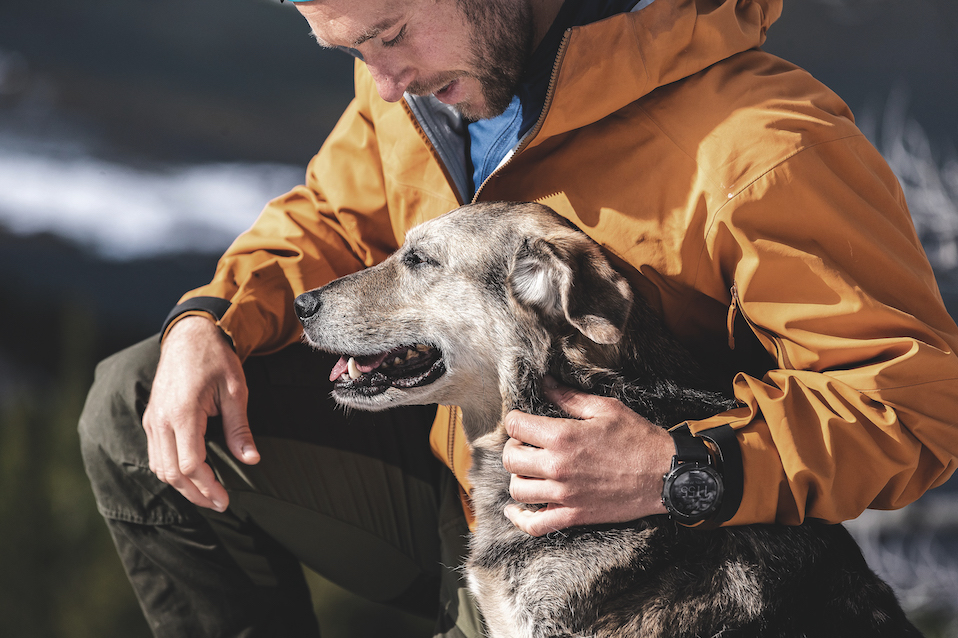 ORIJEN's pet experts suggest: "Not only will your dog need more calories to cope with an increased exercise regime, they will also need more time to process this food safely before exercise – and there are important nutritional principles to follow. You make sure your body is nourished with the best ingredients, and because you love your pet, you also want the very best for them. So it's wise to invest in your enjoyment of life with your pet by feeding them nutritious food that helps them reach their full potential. Only then should you set off on an epic, memory-forging, happiness-inducing adventure together."
Surrey-based family-run business Bern Pet Foods, which is the exclusive distributor of ORIJEN in the UK and Ireland, is similarly passionate about encouraging pet owners to choose nutritious foods for their dogs. Karen Rodger, director of customer care at the firm, has outlined her top five tips for ensuring your dog is sufficiently prepared and fuelled for the adventures ahead…
1. Make sure you are feeding your pet according to the feeding guide on the packaging of their food. If you increase activity levels, you may also need to increase the amount you are feeding your dog. If in doubt, contact the pet food company and speak to their nutrition team.
2. Keep your dog watered. Make sure clean drinking water is always available for your dog to quench their thirst and avoid dehydration.
3. Allow rest after eating. Always allow your dog an opportunity to rest after eating a meal, ideally for at least an hour. This ensures the food can be processed safely before exercise and will avoid any stomach upsets.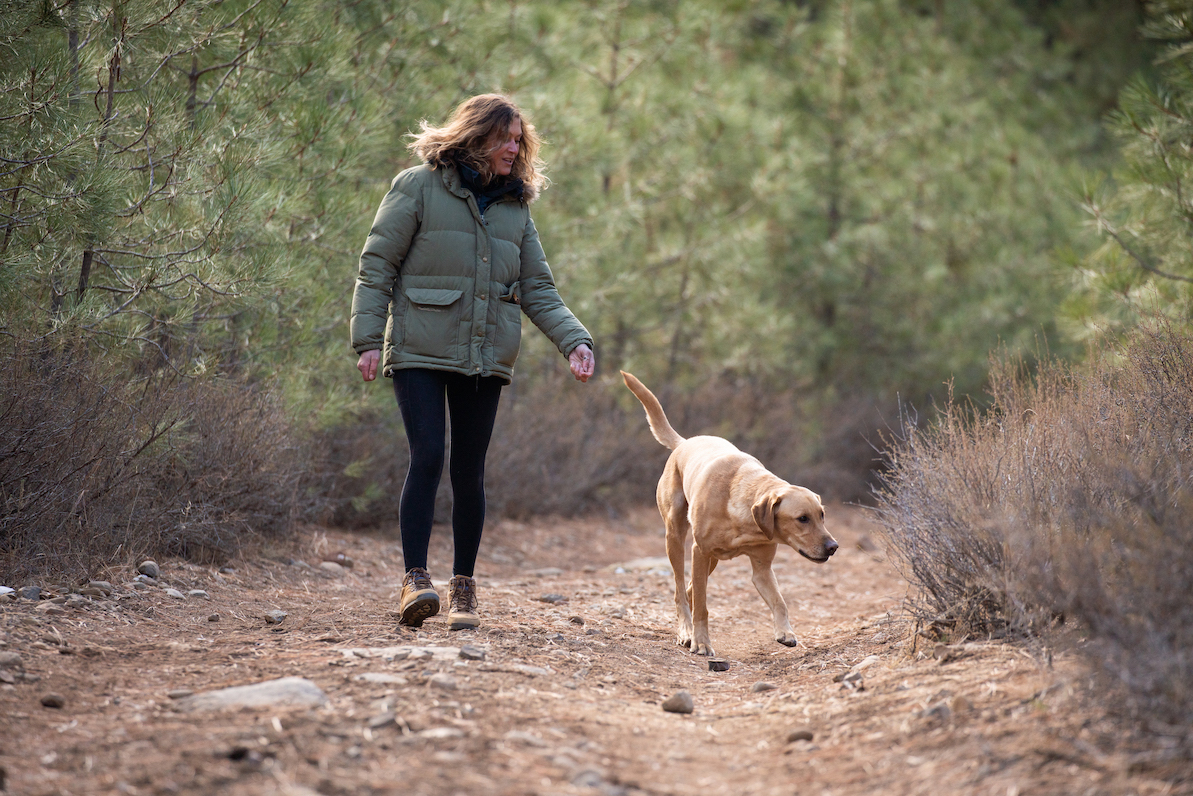 4. Stick to your dog's normal food and treats. If you would like to trial something new, make sure you do this in advance of your adventure to ensure they have time to successfully transition to the novel grub. Halfway through a long hike is not a good time to find out the new food you have just purchased does not agree with your dog's stomach!
5. Stay safe. On any hike or outdoor adventure, remember to pack essentials such as plenty of water, a lead in case of any hazards or livestock, and a fully charged mobile phone to use in the unlikely event of an emergency.