A look at Thule's lightweight and innovative Stir backpack
---
The Thule Stir 35L is a well-made, lightweight (1.05kg) 35-litre day pack large enough for year-round use. It's made from coated 210 Denier Robic, a tough fabric, with 70 Denier nylon trim.
The back system consists of an internal wire frame and two mesh-covered perforated foam panels. The upper panel is an extension of the shoulder straps and fastens to the pack with Velcro so it can be adjusted for a precise fit. Rather than a continuous hipbelt there are two mesh-covered perforated foam fins that attach to the lower panel with Velcro, allowing for a little adjustment.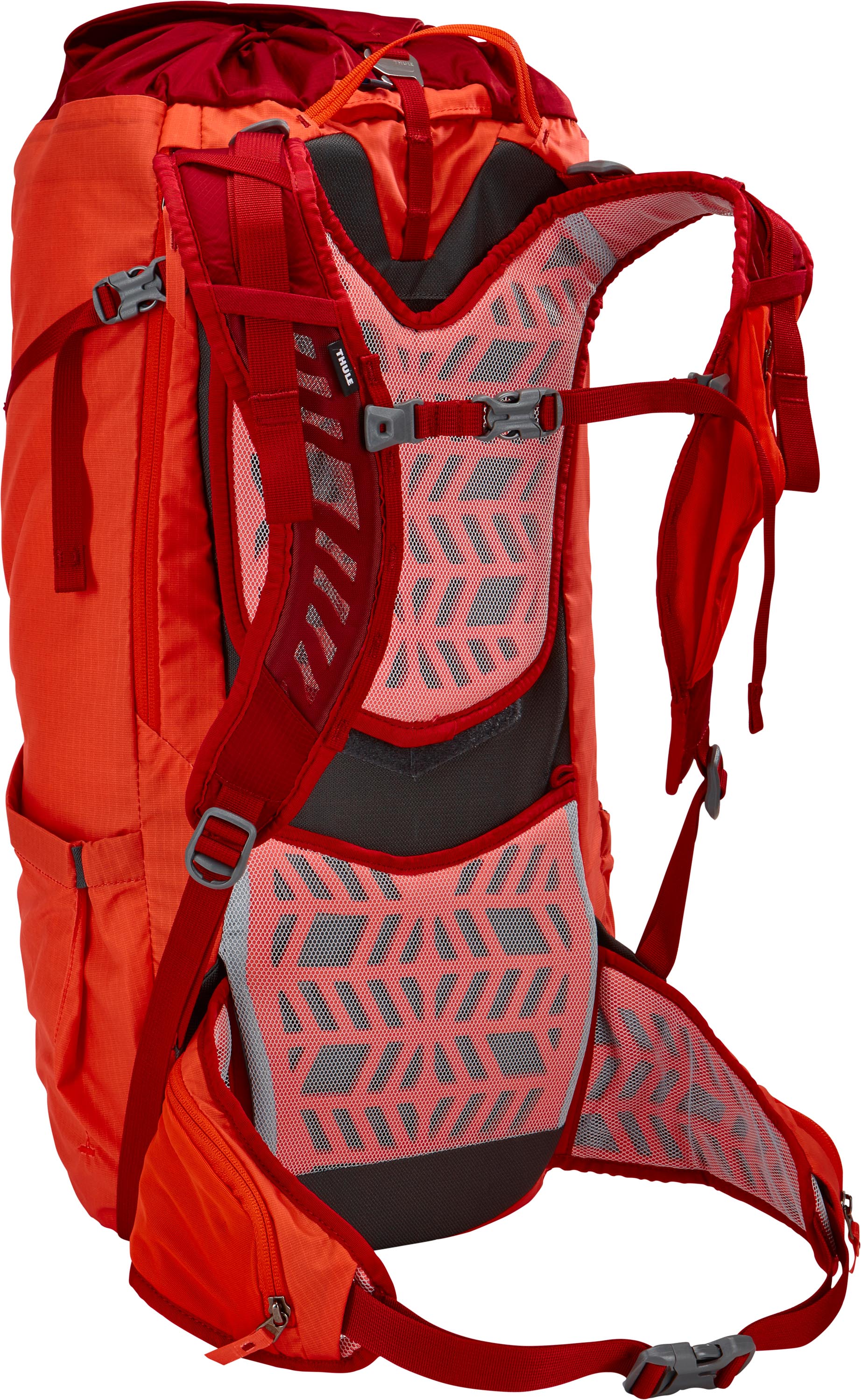 The foam on the panels and shoulder straps is quite firm and I thought it might feel a bit hard against the body but in use this wasn't so. The hipbelt foam is softer so the belt can mould better to your hips. This belt padding is quite thin but still comfortable with a 6kg load.
The pack itself has a couple of unusual features – one I really like and one I'm not convinced by.
What I like is the partial rain cover found in the base of the pack. Now I don't usually like rain covers as they catch the wind and don't work that well. This one is by far the best I've tried though. Rather than cover the whole pack it only covers the top three-quarters, the bottom protected by an inner waterproof liner.
The cover also fastens to the sides and lower part of the pack, which helps with wind resistance. Another advantage of this partial cover is that the two open-topped lower side pockets can still be accessed when it's in place. These pockets have bellows and stretch tops and will hold litre water bottles.
The feature I'm less happy with is the top opening. Rather than a lid the pack has a flap over a drawcord closure. Now I usually like closures like this but only if the flap covers the top of the pack fully. With the Stir it doesn't. Also, it doesn't cover the large front pocket at all and this just has one stud closure so it's therefore open to rain and snow. I guess the idea is that the small flap and the open pocket are protected by the rain cover.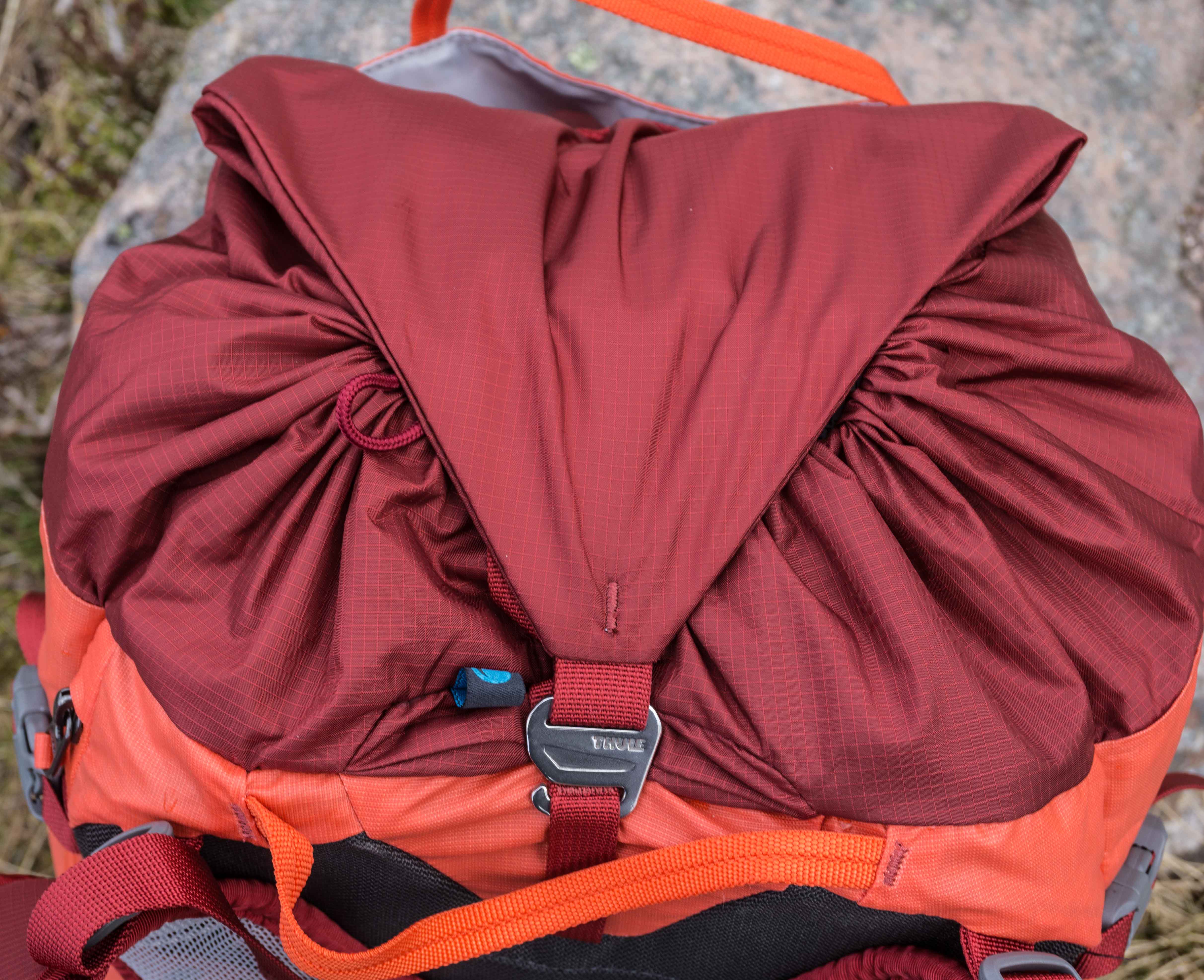 The flap closes with an easy to use clip that's attached to the drawcord. Unclip and pull and the pack opens up so access to the contents is quick and easy.
The Stir is a fairly tall narrow pack. To provide easier access to the contents there's a long zip on one side. This doesn't open very wide however so items you might want need to be placed next to it. Inside the pack there's a zipped mesh pocket for valuables and small items and the usual hydration sleeve. On the outside there are compression straps on each side, two attachment loops for trekking poles and ice axes, two sets of daisy chain loops on the front, and a stretch pocket for phone or GPS on a shoulder strap.
The Stir is very comfortable and very stable. It clings to the back but is less sweaty than many packs due to the mesh and perforated foam. Overall I think it's a good bag. I would prefer a larger flap that also protected the front pocket though.
£95