At the time of writing, gear editor Chris Townsend is on a month-long wilderness trek in the High Sierra and he's testing out gear along the way – on trial here, a new solar charger by Powertraveller
---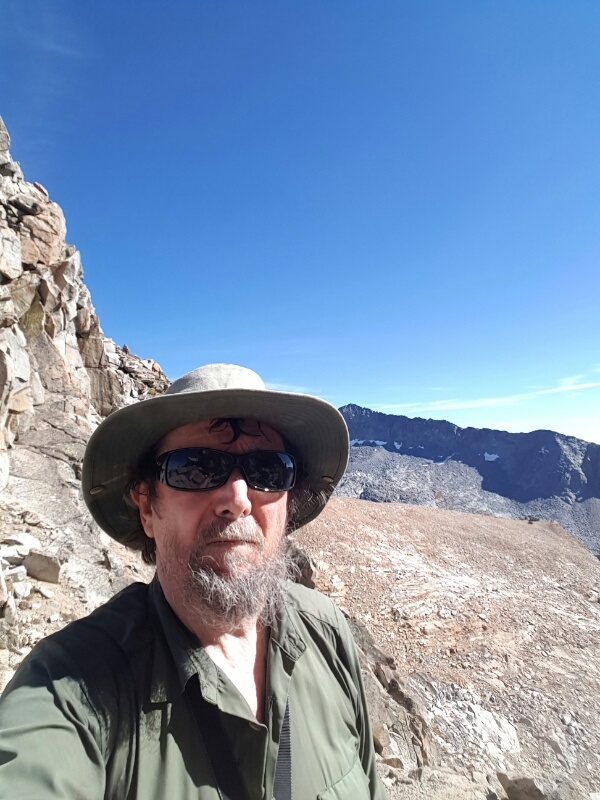 With the number of rechargeable gadgets likely to find their way into your rucksack these days – phone, GPS, camera, headlamp, watch – a backup power source is essential. Battery packs are a good answer but powerful ones are quite weighty and on a long trip you might need several unless you also have a means of backing one up. For this a solar panel sounds ideal. However the ones I've tried over the years have been either ineffective or too big and heavy to want to add to the load for a long backpacking trip.
Until now that is. On my current month-long trip I have the new Powertraveller Extreme, consisting of a 12,000 mAh power pack – enough to charge my phone almost four times and my camera ten times – plus a 5 watt solar panel. The latter folds down to the rough size of a thin paperback and opens up to form a long panel that can easily be attached to the top and front of a pack.
Gadgets can be charged directly from the solar panel but you can't use them without taking your pack off. I soon found that the best method was to charge the Extreme power pack from the solar panel and then charge gadgets overnight. This is working really well. The Extreme is fully charged after five or six hours – I haven't measured it exactly – and then charges my phone in around the same time. I've also charged my altimeter watch and my camera. In fact I have more power than I need and certainly don't need my spare camera batteries.
The solar panel does continue to charge in shady forest but I haven't yet tried it on a cloudy day – there hasn't been one! So far though it's been superb and I am delighted with it and it fully justifies the weight of 550 grams.