Chris Townsend is a world-leading authority on outdoor gear. In his weekly column, he assesses new innovations and tests exclusive early samples of new kit. This week he looks at a tough, roomy tent from Hilleberg
The Niak is a 'three-season' tent according to Hilleberg. Lighter materials, a mesh inner door and a slightly raised flysheet at the ends means it's not designed for blizzards. However it's still stronger than most lightweight tents and should prove fine for year-round camping outside of winter storms.
The Niak is made from Kerlon 1000 20D high tenacity ripstop nylon coated on both sides with three layers of silicone to give a hydrostatic head of 5,000mm, which is higher than many tent fabrics. The poles are DAC Featherlite NSL 9mm ones. DAC also makes the nine 16cm V-shaped pegs.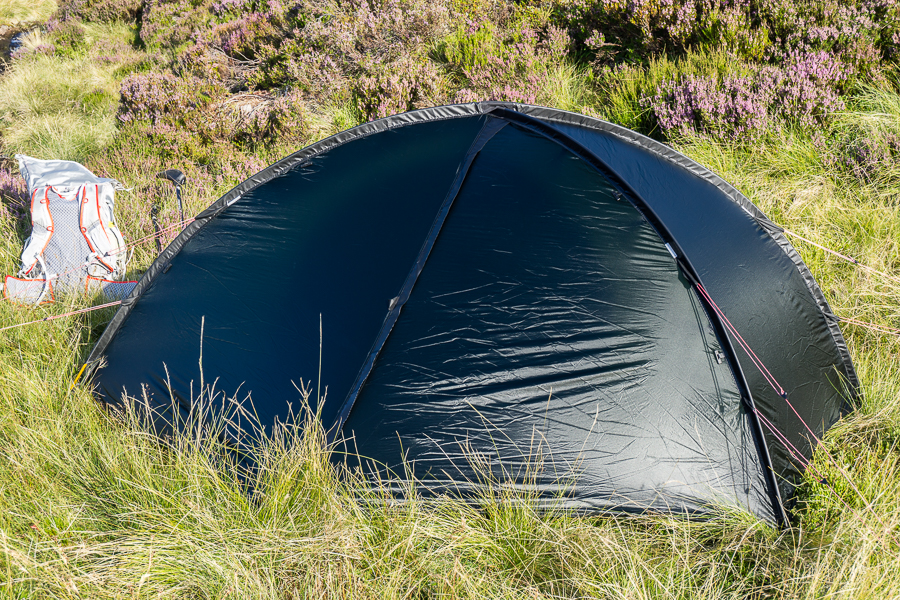 In design it's a simple two-pole dome that opens along one side where there's a large vestibule. Pitching is easy and takes little time, the poles sliding easily through their sleeves. The Niak is free-standing and can be pitched with just one peg for the vestibule. This is not usually wise though! Another eight pegs are needed for all pegging points. It goes up as a unit or flysheet first – pitching does take longer if the inner has to be hung inside but being able to separate it from the flysheet is useful for drying.
Hilleberg says the Niak is a two-person tent but qualifies this by noting that the single door and lengthwise vestibule make it less comfortable than its other two-person tents. Hilleberg suggests it's especially good for a parent and child or one person and a dog and 'a veritable palace for one person'. I agree. With two inside one person would have no access to the door or the vestibule without crawling over the other. For one it's very roomy and, at 1.775kg (with all stuffsacks), not too heavy unless weight is a real issue. There's space inside to spread out gear, including your pack if it's dry. The vestibule has room for wet gear and space for careful cooking too. The actual measurements are 220 x 120cm for the floor with a maximum height in the centre of 100cm. The vestibule is 65cm deep in the centre.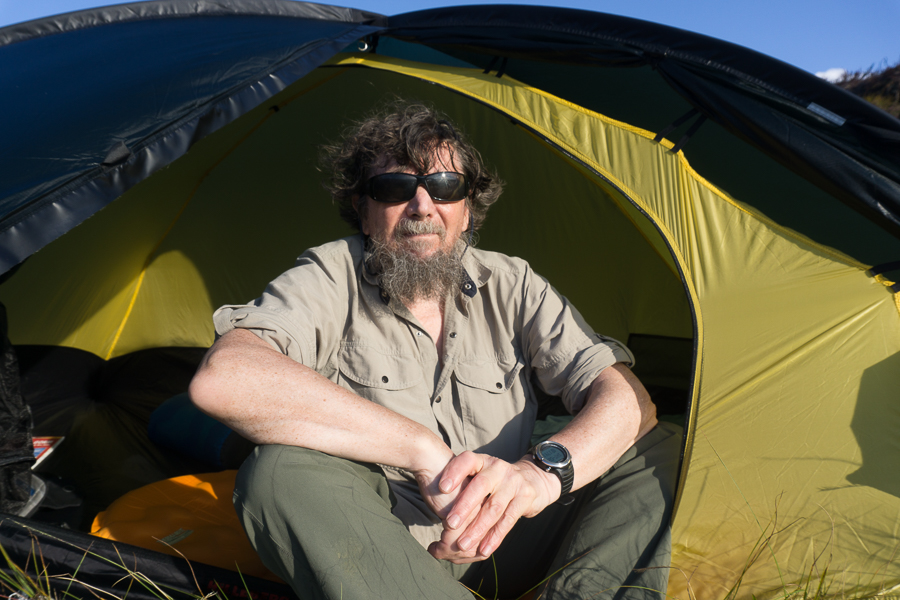 As with all Hilleberg tents the Niak is beautifully made and looks superb. It performs really well too. I gave it a tougher than anticipated test on the flanks of Braeriach in the Cairngorms when the weather was much windier than forecast and my site turned out not to be as sheltered as I'd thought. In strong winds the Niak flexed a little but there was little rustling and my sleep was hardly disturbed. However a couple of the guylines and one corner did detach themselves from the pegs, which I think was because the latter only have small notches at the top. I replaced them with the spares that I always carry and had no further problems. The bathtub groundsheet has high side walls and I didn't notice any wind entering under the curved ends of the flysheet. In all the Niak felt very secure.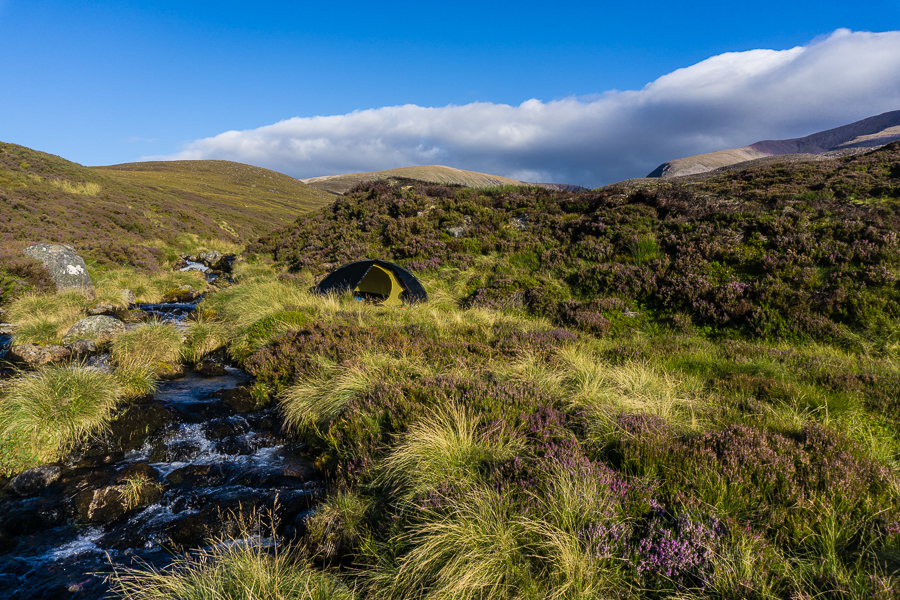 For one the space inside is luxurious with space to spread out gear, including your pack if it's dry. The vestibule has room for wet gear and space for careful cooking too. On calm nights condensation does form on the inside of the flysheet, as with any tent, but I haven't had any dampen the inner. When there's a breeze the mesh door and raised end walls do allow a little more air flow than tents with down to the ground flysheets and solid inners. If you want more ventilation an all-mesh inner is available. In dry weather the whole side of the tent can be opened for great views, very easy access and ample ventilation.
The Niak is expensive and the weight won't appeal to ultralight solo backpackers. However it should prove very durable and it does provide masses of space.
£695