A quick look at the new wind resistant stove & extreme cold cartridge
Over the years Coleman has been one of the most innovative stove makers and its most recent development suggests it's keeping up that tradition with an interesting new stove and gas cartridge. The FyreStorm is a screw-in cartridge stove with a built-in windscreen that looks as though it could actually be effective – unlike many of the burners available which have tiny surrounding rings of metal that barely keep off a gentle breeze. The FyreStorm weighs 135 grams, a bit more than many gas stoves, but if a separate windshield isn't required that'll cancel out some of the extra weight.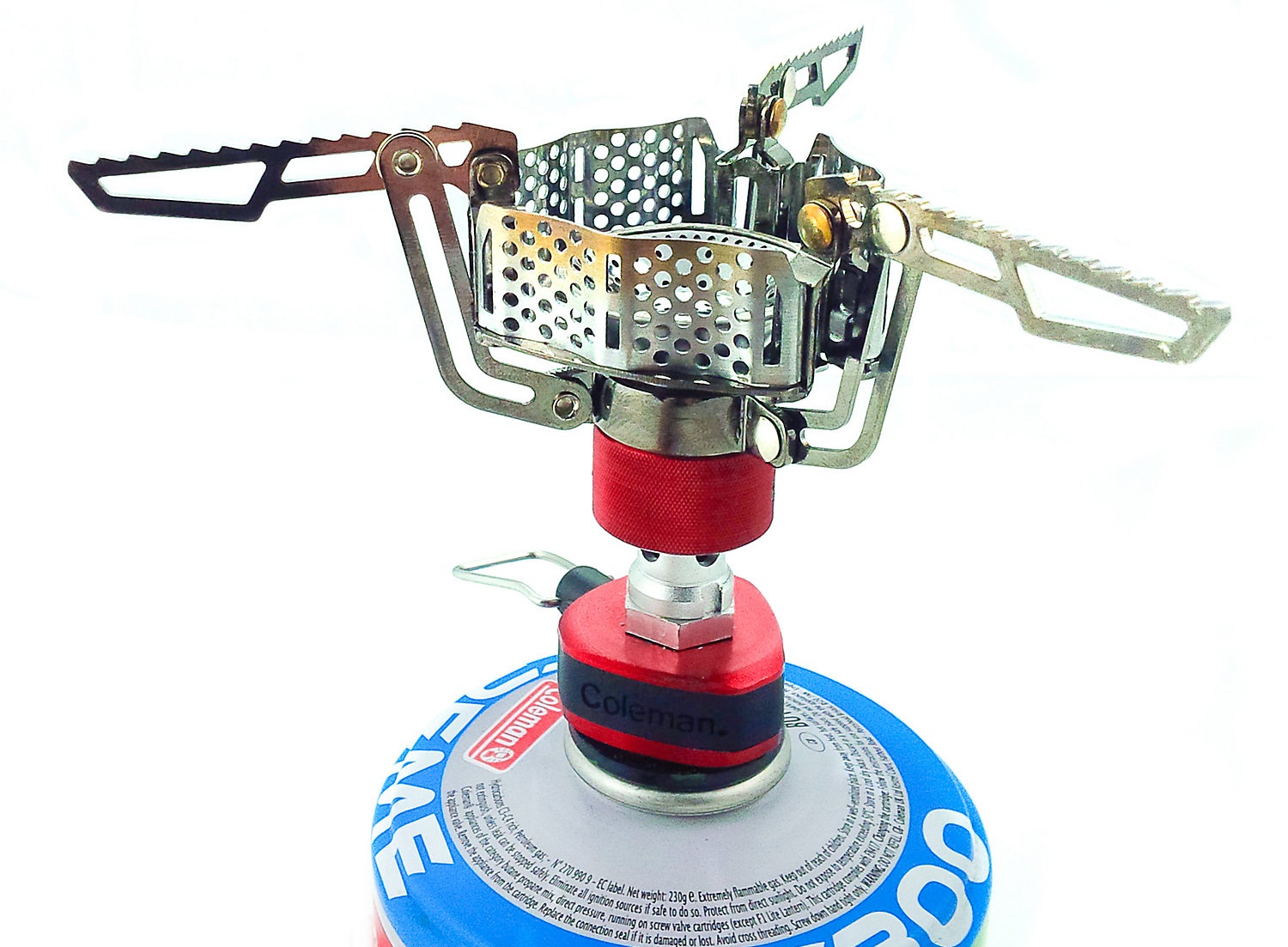 If the name FyreStorm sounds familiar that's because this is the second Coleman stove to have this name. The first was also innovative as it was the first hose-connected gas stove with a stand for holding the cartridge in an inverted position for use in cold weather. It worked well and I used it a fair bit for winter camping.
Whilst the FyreStorm looks a good stove it's the new Xtreme cartridge that sounds really exciting as Coleman say it provides 'fast and reliable boil times' down to -27°C. That's an extraordinary claim. Primus Winter Gas is said to provide work down to -22°C. No other cartridge is claimed to work in anything like as cold conditions. If the combination of the FyreStorm stove and Xtreme cartridge does work at -27°C it would be the lightest option for serious winter conditions. Coleman aren't saying how they've achieved this cold temperature performance, just that it's due to 'an advanced mix of high-performance gases and advanced technology'.
This isn't the first time Coleman has produced a cartridge for very cold conditions. Powermax cartridges were launched back in the 1990s and were claimed to work down to -18°C. I found they did work really well in winter but they weren't a success because they had a proprietary valve and could only be used with Coleman X series stoves (one of which was called the Xtreme). Both stoves and cartridges were discontinued many years ago. The new Xtreme cartridge has a standard valve however and could be used with most gas stoves. That should mean it's around for a while, especially if it's as good as claimed, something I'll be reporting on once I've tested one.