A warm wool beanie
Moving away from their brimmed hats Tilley has introduced some beanies into its range. I've been trying the Merino Beanie, which is the one I think best suited to hillwalking. It's made from two layers of rib knit merino wool and has a rolled brim. There's also a small stash pocket behind the logo. I'm not really sure what you'd put in this. Tilley says it's hidden but whether it is depends on how far up you roll the brim. The Beanie only comes in one size, which Tilley says fits heads up to size 8. It fits me well, with enough length to pull down over my ears when necessary. The rib knit means its quite stretchy so it should fit most people. The Beanie weighs 85 grams.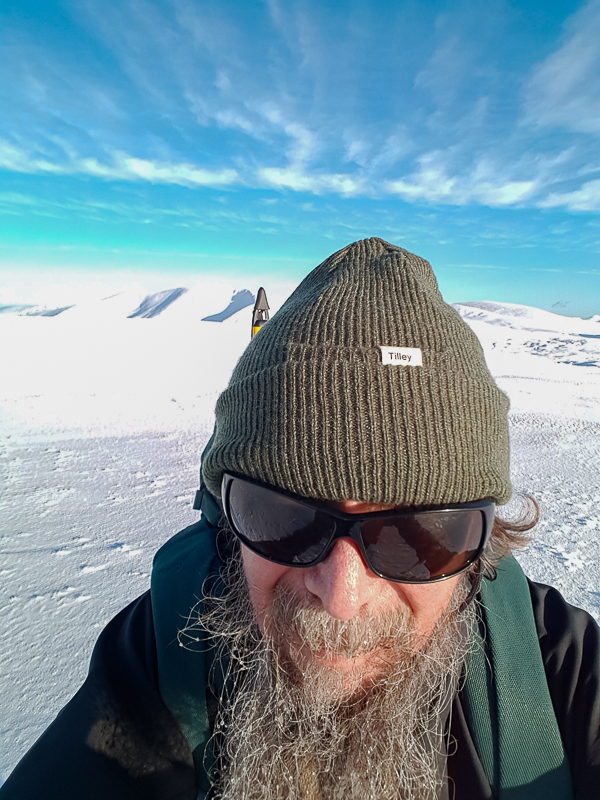 I've worn the Beanie on some really cold days and it is very warm. It's not windproof of course but it is very breathable and it fits neatly under a jacket hood.  Being merino wool it's very soft and comfortable.
For a basic beanie it's quite expensive but it is merino wool, it looks well-made, and it should last a long time.
£45