A warm PrimaLoft Gold jacket For the winter hills
---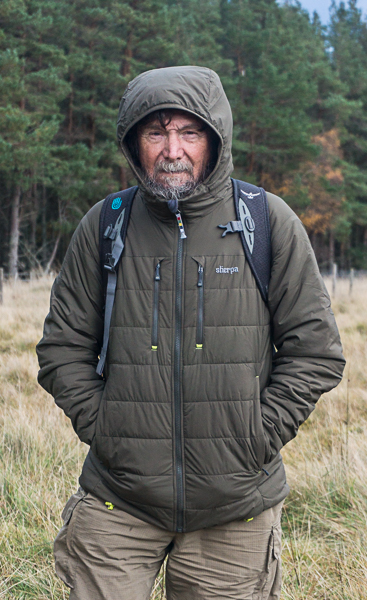 PrimaLoft is arguably the leading synthetic insulation at the moment and certainly the most popular for top of the line garments. Of the various versions of PrimaLoft, those labelled Gold are the best performing and it's PrimaLoft Gold that's found in this jacket, the Sherpa Kailash.
The filling is a thicker version than found in most garments though, being 80 grams per square metre rather than 60. This makes the Kailash a little warmer than similar jackets and therefore more suitable for colder conditions.
The jacket has a shell made from stretch nylon that has a soft feel and a matte look rather than the shiny one found on many garments. The silky lining is patterned with images from Nepal, a nice touch.
There are four pockets, two roomy handwarmer ones with soft warm linings and two chest ones that are big enough for phones or compasses but not a full size OS map. There's a shaped hood with an elasticated rim but no drawcords, the only negative point about the jacket. The cuffs are Lycra and there's a drawcord at the hem. The Kailash can just be packed in one of the pockets. The Large size weighs 500 grams.
PrimaLoft Gold is water-resistant, quick drying and breathable and the Kailash is a comfortable functional jacket. If you want a synthetic insulated jacket that's a little warmer than most without being weighty or bulky the Kailash would be a good choice.