Chris Townsend, Gear Editor for The Great Outdoors, tests out Rab's versatile hi-tech sweater called the Paradox Pull-On
---
Insulated garments are usually windproof and water-repellent and can be worn as shell garments in all but the worst weather. The Rab Paradox Pull-On isn't like that. It's basically a sweater. A hi-tech sweater admittedly, but still a sweater. It's intended to be worn as a midlayer not a shell and as such it's designed for maximum breathability rather than weather resistance.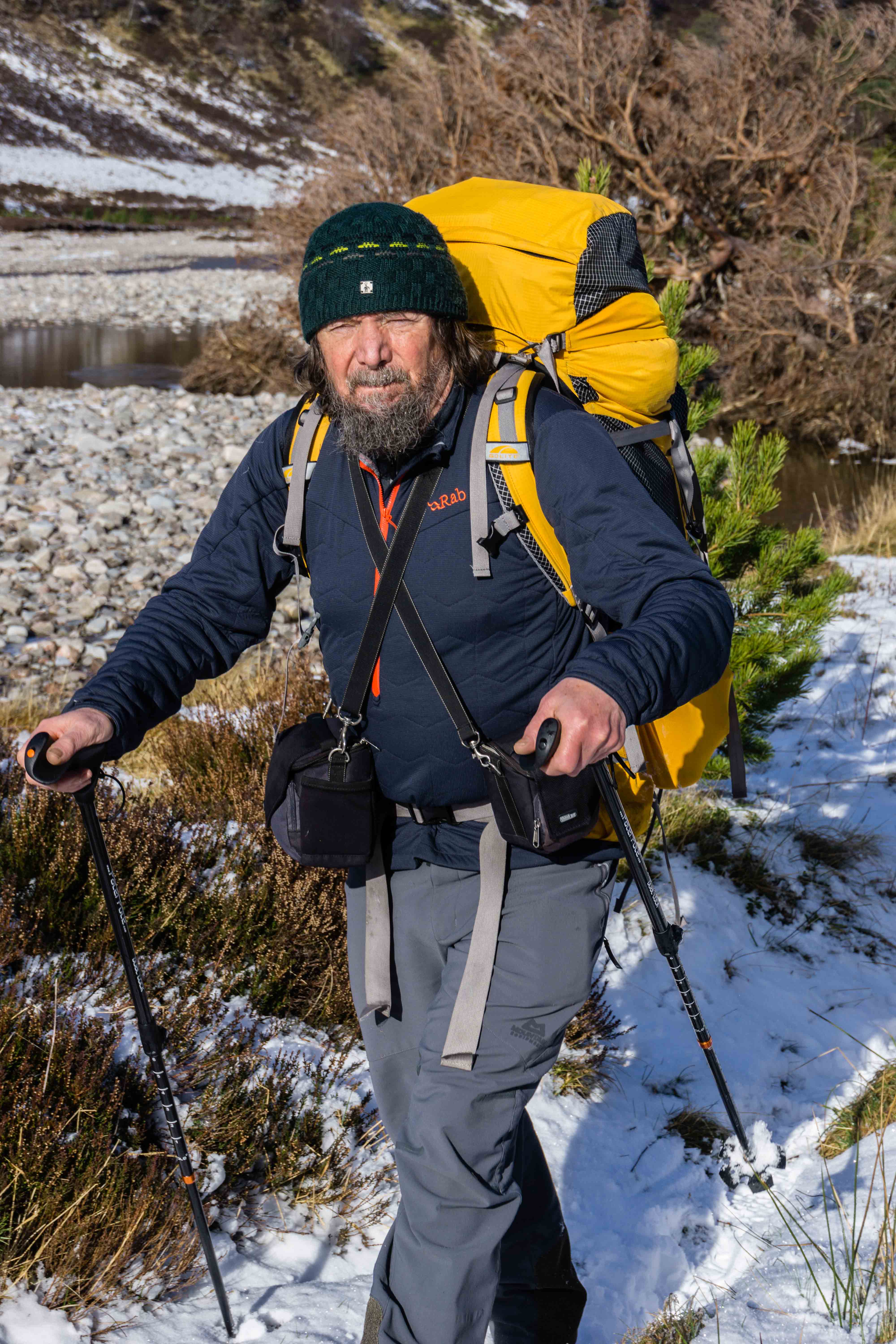 The fill is Polartec Alpha, arguably the most breathable synthetic insulation. It's the lightest and thinnest version too at 60g per square metre. To get the best performance from the insulation Rab has lined it with a polyester mesh and put a polyester knit on the outside. The fabrics let air through very easily – you can blow through the garment without effort. Hold it up to the light and you can almost see through it. The fabrics are very soft too and slightly stretchy so the garment clings a little without being restrictive. The design is simple, as befits an inner garment. There are no pockets and no hood. Just a long zip with inner flap, stretch cuffs and a hem drawcord.
RELATED: Chris tests the Keela Sherpa insulated vest
I've been using the Paradox Pull-On for over a year now and it's become a favourite garment. Comfort is superb over a wider temperature range than any other midlayer I've tried. The inner feels pleasant next to the skin – I've worn it like this in camp when my base layer was damp and chilly – and it slides easily over a base layer. Overall the warmth is similar to a heavyweight fleece when worn under a shell jacket though the Pull-On is more comfortable as overheating is less likely. On cool days it can be worn as the outer layer as long as there's no more than a light breeze. It's not designed as an insulating layer for sitting round on chilly summits or in freezing camps though it is all the insulation I've needed in summer. On cold windy and wet or snowy days I've worn it under a waterproof jacket all day and stayed comfortable and dry. If it does get damp it holds its warmth and dries very fast.
The fabric is so soft I did wonder about durability but after much wear, including as a day-to-day sweater as well as in the hills, it' still in fine condition. There are some tiny holes in one cuff, from pushing through prickly vegetation I think, and slight pilling on the back where it's been rubbed by a pack but those are the only signs of wear. I doubt it would stand up to much rough treatment though – it is designed as an inner layer – so I've treated it like a wool sweater rather than a snag-resistant tightly woven shell garment.
The Large size weighs 366g. It's a roomy fit on me, which I like, though I would probably be fine with a Medium. The sleeves are quite long and I can pull them over my hands, which is useful at times.