An unusual lightweight waterproof jacket
Columbia launched their first OutDry  jacket three years ago and the unusual concept has slowly been gaining acceptance. OutDry turns the design of rainwear inside out, with the waterproof layer and the taped seams on the outside. This gives garments a distinctive and rather plasticky and shiny look that may not appeal to everyone. More importantly it means there's no need for a DWR treatment and therefore no need to ever reproof the outer. Columbia says OutDry is very tough and will stand up to hard usage, including abrasion from a heavy pack.
The Featherweight is the lightest OutDry Extreme jacket and it lives up to its name, the Large size weighing 225 grams. It has a watertight front zip backed by a stiff flap, two large mesh pockets with watertight zips, an adjustable hood with a bonded visor, adjustable cuffs, and an extended back.
I took the Featherweight Shell on this year's TGO Challenge. For the first week it stayed in the pack as the weather was dry and sunny. I'd have been quite happy for it to stay there and testing it to wait but that was not to be as the second week was wet, sometimes very wet, and I wore the jacket a great deal, all the time on two days.
In these conditions the jacket worked fine. I have some niggles with the design, which I'll come on to, but it served its main function, keeping me dry, very well. No rain came in and breathability was good, even on a day when I was in steady rain and mist from dawn to dusk. Much of the time I was walking in wet mist, the air saturated. Keeping me dry in this would have been an impressive performance for any waterproof fabric.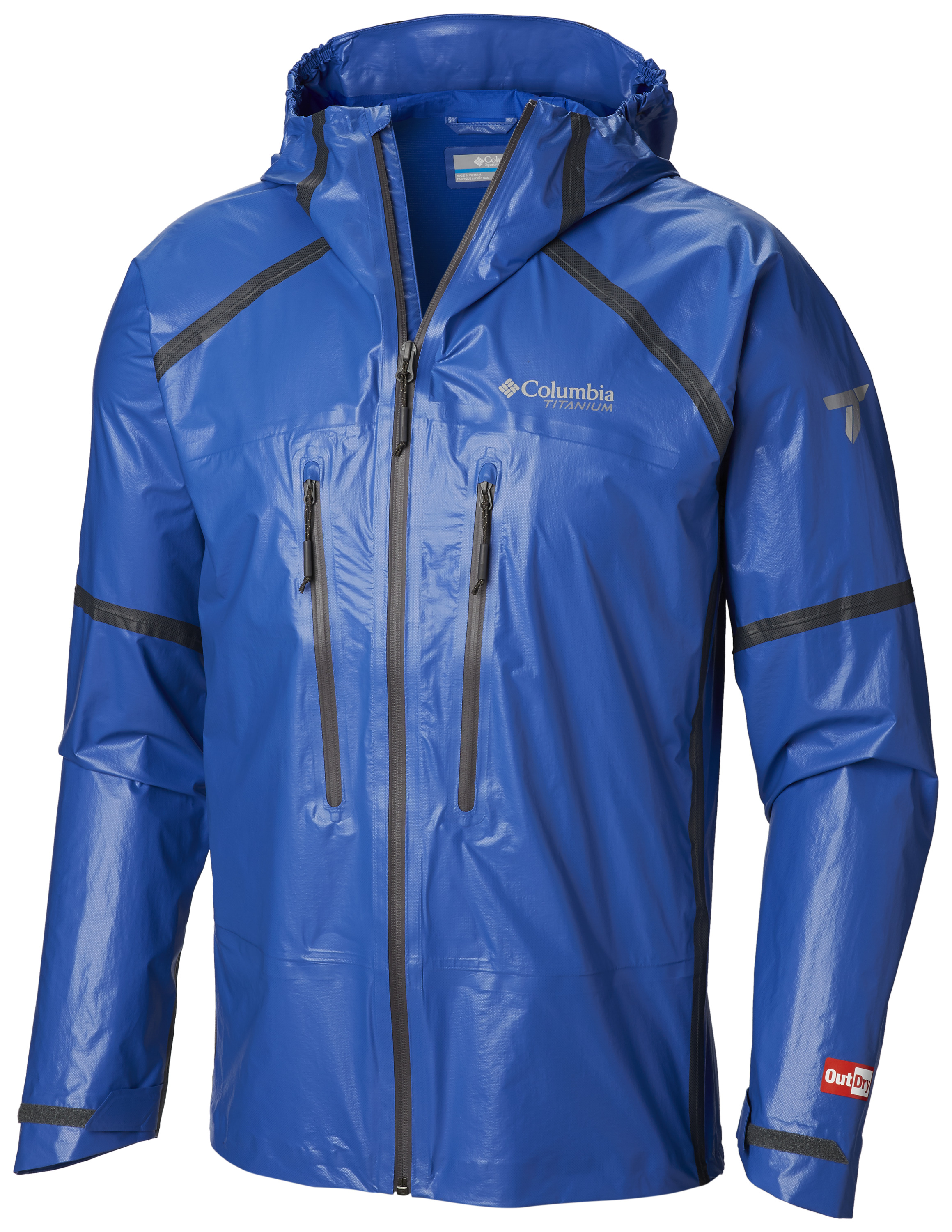 Now to the niggles. The Featherweight has an unusual hood. This has a slightly stiffened visor with light elastication either side and a rear drawcord. I found that unless I tightened the drawcord enough to pull the hood back a little I couldn't get it to stay put in wind or to prevent rain entering at the sides. Once the fit was snug it did give protection, though the visor then lay flat on my forehead. The drawcord is thin and has a tiny locking adjustment, making it hard to use with cold, wet fingers. I'd much rather have conventional front drawcords. The cuffs have Velcro adjustments but are so narrow anyway that these don't make much difference. Wider ones would be better.
I do like the big pockets. These are cut off by a hipbelt but are so roomy that I could still get a map in and out.
This is a good very light jacket made from an unconventional fabric. I'll be wearing it more to assess the durability but so far I'm impressed.
£180