Day 12 of the Challenge and Will's been hitting the whisky in Lochallater
---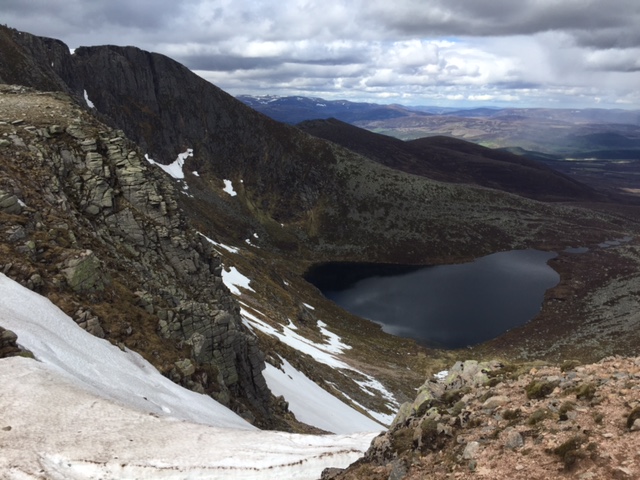 It's now been 12 days since we set off on foot from Mallaig on the west coast of Scotland. We're now in Tarfside with only 2 days of walking until we reach the east coast.
Since my last blog post we've had an interesting few days. Braemar was bustling with hikers on the Saturday and we had a fun night in the pub there with the biggest gathering of Challengers that we had so far encountered. It's lucky we had already grown immune to the smell of wet boots…
The next night we joined a group of around 30 at Lochallater – a place that's somewhat legendary when it comes to the Challenge. For many years now, a lovely man called Bill has hosted Challengers in the lodge he is restoring there, giving them as warm a welcome as you can imagine. Bill and his friends put on a feast, the whisky was flowing and the singing went on right through the night.
It was back into the wilderness for us after that. With Lohnagar we topped our last Munro and then began our long descent to the sea.
In two days we'll be at the end at Montrose and we'll be reunited with all the Challengers we've met along the way for a big farewell dinner.