Walk the Wild with the John Muir Trust: Skye (Sligachan Path)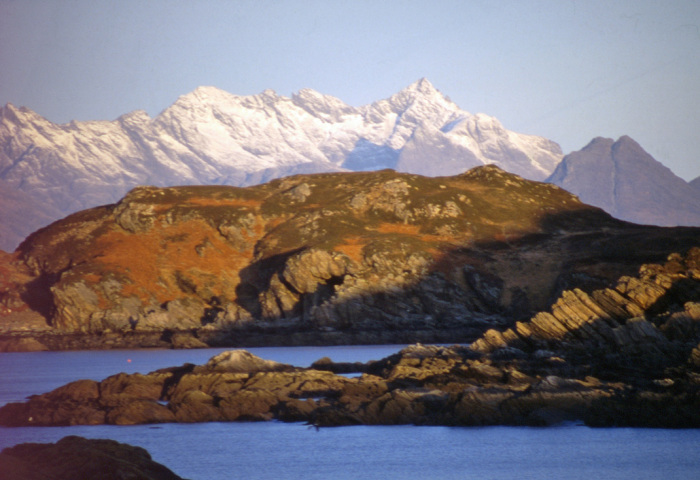 The JMT's Skye property covers 12,000 hectares of dramatic mountains, rugged coastline, beautiful woodland and important peatland. Much of the property lies within the Cuillin Hills National Scenic Area.
JMT land on southern Skye comprises three adjoining estates – Sconser, Strathaird and Torrin. It includes most of the Red Cuillin hills and outliers to the main Black Cuillin ridge including Blà Bheinn.
The Trust maintains many miles of paths that criss-cross this grand landscape. These include the main route up Blà Bheinn, the path from Sligachan to Loch Coruisk, and the trail from Elgol to Camasunary.
If you love walking or biking on Skye, please make a donation to the wild ways path appeal to enable the JMT to continue this work.
They are gradually turning blocks of commercial Sitka spruce planting into native broadleaf woodland, felling the spruce and replacing it with planted and regenerating native trees such as hazel, aspen and ash.
The farm at Strathaird has been under agriculture for possibly thousands of years. The Trust is working with neighbours and local crofters to enhance the biodiversity on the farm. The farm also provides grazing and forage for local livestock.
They carry out beach cleans, litter picks and wildlife monitoring on Skye. This is some of the UK's best wild land, home to wildlife such as the golden eagle, sea eagle, greenshank and otters.
How you can help
Becoming a member of the John Muir Trust is a great way to help take care of the wild places you love now and in the future. TGO readers can get a 25% discount when joining online by using the promotional code: TGOWILD. Find out more and sign up to help the UK's leading conservation charity dedicated to the experience, protection & repair of wild places at: www.johnmuirtrust.org/join
Header image courtesy of the John Muir Trust