The Vaude Taurus SUL 1P's tripod construction with a long pole curving the length of the tent and a shorter hoop at the front is well-proven and stable. As well as good wind resistance it provides good headroom and plenty of space inside. The only drawback is the small porch.
Price: £550 (buy from Vaude)
Weight: 1135g | Pitching: as a unit | Flysheet: PFC-free triple silicone coated nylon, hydrostatic head 3000mm | Inner: mesh door & lower walls, solid fabric upper walls | Groundsheet: nylon, hydrostatic head 3000mm | Poles: NFL featherlight 8,7mm | Pegs: 10 x 15cm | Porches: 1, max depth 58cm | Inner Dimensions: 90 x 70 x 210, max. height 95cm
The Taurus SUL 1P is a very light tent made from top quality materials. The flysheet is silicone coated on both sides. The seams are taped. Only Vaude does this with silicone coated tents.
The Taurus can be pitched quickly as a unit. There are five guylines for stability. The double side ones are particularly useful as they prevent strong winds from blowing the large panels against you.
Ventilation is excellent with much mesh on the inner and a flysheet door with two-way zips with a hood over it so it can be opened at the top to let moist air out. The upper panels of the inner are solid fabric to stop drips from condensation. All the mesh does make the Taurus an airy tent and not as warm in cold weather as others with solid fabric inners.
There's room in the inner for storing gear but not room for much in the porch. A pack can just be squeezed in. The porch is quite deep and the walls slope steeply so cooking in it is possible with great care. If the porch had a square rather than a pointed end it would be much better, and I'd rather see this even though it would add a little weight.
The flysheet door only opens on one side but as the zip curves round the top a little the whole front of the tent can be opened in good weather for access and views.
The weight-to-space ratio and the build quality make the Taurus SUL 1P an attractive option. If only it had a larger porch.
To read the other tent reviews in this test head to The Great Outdoors' best one-person backpacking tents.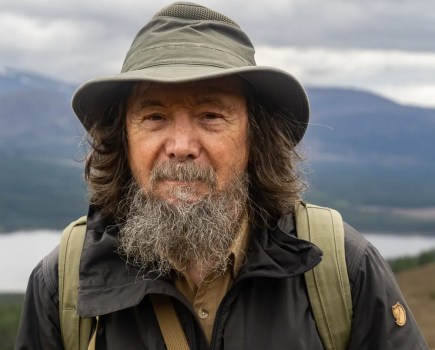 Tested by Chris Townsend
The tents were used in the winter and spring in the Cairngorms in all weather conditions – heavy rain, strong winds, frosty nights, and snow. All tents were weighed on the tester's digital scales and the weights are for all components including stuff sacks. Chris Townsend is 5' 8" tall with a long back and short legs.