Chris Townsend finds shade under a new mesh-based sun hat.
The weather has been hot and sunny recently and I've been keeping cool under this excellent hat from tentree. It actually arrived for test last summer and I did wear it a few times before putting it away for the winter, but I never got round to reviewing it. Bringing it out again reminded me that I should do this so after a few weeks more use here's my report.
DESIGN
The Juniper Altitude Hat has a standard baseball cap design and is made of four mesh panels, a front solid panel, and a stiff curved brim. Recycled polyester is used for the mesh and 97% organic cotton/3% elastane for the other areas. There's only one size but the hat is adjustable with a snap closure with seven studs at the back. The best fit for me is in the middle of the range though I have shortened it for a tighter fit in windy weather. The weight is eighty-five grams and the hat folds almost flat for packing.
Like many other hats in the tentree range the Juniper has a design on the front, a silhouette of trees against the sky. It's a nice outdoor image and I must admit I like it.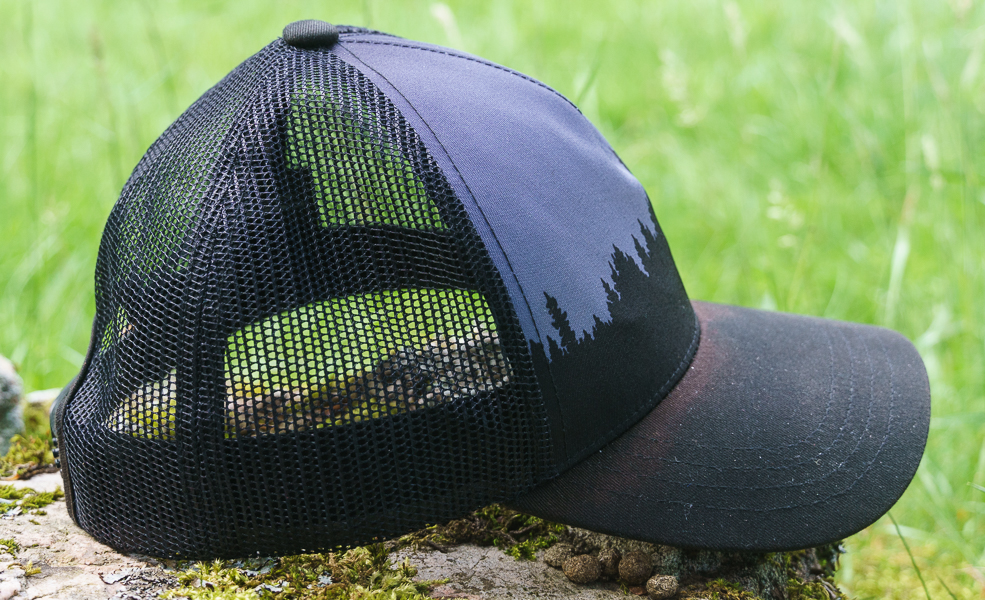 IN USE
On hot days the Juniper hat has proven cool and breathable. The stiff brim is great for keeping the sun off your face. I find it comfortable and effective. It also works well under a jacket hood – I've worn it with some garments with poor hoods and it improves them greatly.
Nowadays, hats like this are quite common. I've amassed a few over the years. But ones made from environmentally friendly materials are less usual and the company behind this one has an interesting story. All tentree products are made from sustainable materials and for every item bought ten trees are planted, hence the name. There's much more detail on this on the company website.
BEST BUY: This product has been awarded our 'Best Buy' endorsement, meaning our reviewer believes it to be one of the best items of its kind available.